Student Spotlight
Rafael Silverio
Perseverance has been a theme throughout Rafael Silverio's life. His parents immigrated to the United States from the Philippines back in the 1980s. Rafael was then born and raised in Union County, New Jersey. As a child he went to catholic school and was taught the value of hard work and ambition from both of his parents; his mother works as an ICU nurse and his father is a supervisor in a New Jersey state government agency.
Prior to enrolling at AIMS, Rafael attended the Rutgers University School of Arts and Sciences. He graduated in 2010 with a Bachelor's degree in Psychology and a minor in Sociology. Since then he has worked in a variety of companies, including a diagnostic company, construction company, car dealership, and healthcare and pharmaceutical companies.
He found his work at PLUS Diagnostics to be some of the most rewarding. At PLUS, Rafael worked with the Quality Assurance Manager to ensure that all standard operating procedures (SOPs) were up-to-date and in compliance with government regulations. In addition, he's worked as a clinical data coordinator and contracted for Actavis, Pfizer, and Abbott Point of Care.
After being laid off from a position in the pharmaceutical industry, Rafael decided it was time for a change. He was looking for a career that offered more stability and job security. Healthcare administration seemed like the perfect fit. The industry has seen strong growth in recent years and with the aging population, there are no signs of that slowing down.
Rafael is currently enrolled in the Medical Insurance and Healthcare Records Administrator program at AIMS. He sees himself as a very conscientious, organized, and diligent worker, so he felt the program fit his personality perfectly. The weekend schedule was also a major plus; he is able to attend classes on Saturdays and still work during the week. He was also impressed that the program includes an internship option.
"AIMS had a good plan, an accelerated program that was industry specific, with internship experience."
Going back to school has not always been easy, but Rafael has been more than up to the challenge. Despite the accelerated nature of the program, he's been able to grasp terminology and concepts that are completely new to him. In addition to his hard work and determination, he credits his success to his instructor, Dr. Sangeeta Dave, and the small class sizes.
Once he graduates from AIMS, Rafael plans to take the registry exams offered by NHA, AAPC, and AHIMA. He would like to start his career in healthcare administration working as a medical coder. After gaining some experience and improving his knowledge base, he would like to work for a leader in the medical insurance industry like Horizon Blue Cross Blue Shield.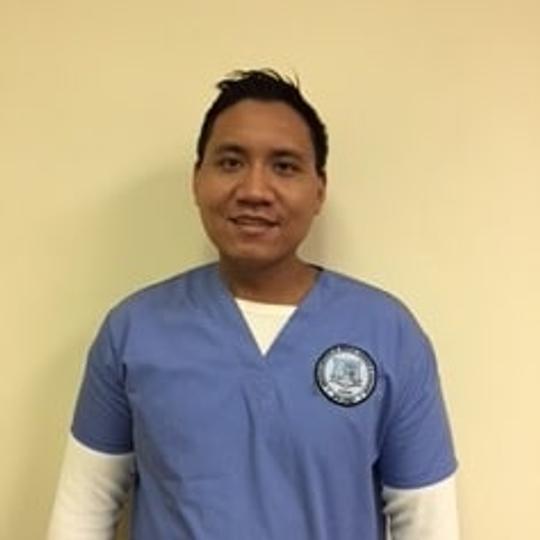 Name: Rafael Silverio
Program: Medical Insurance & Health Records
Graduation Date: May 2015