News
Surgical Technologist Guest Lecture "Operating Room Environment"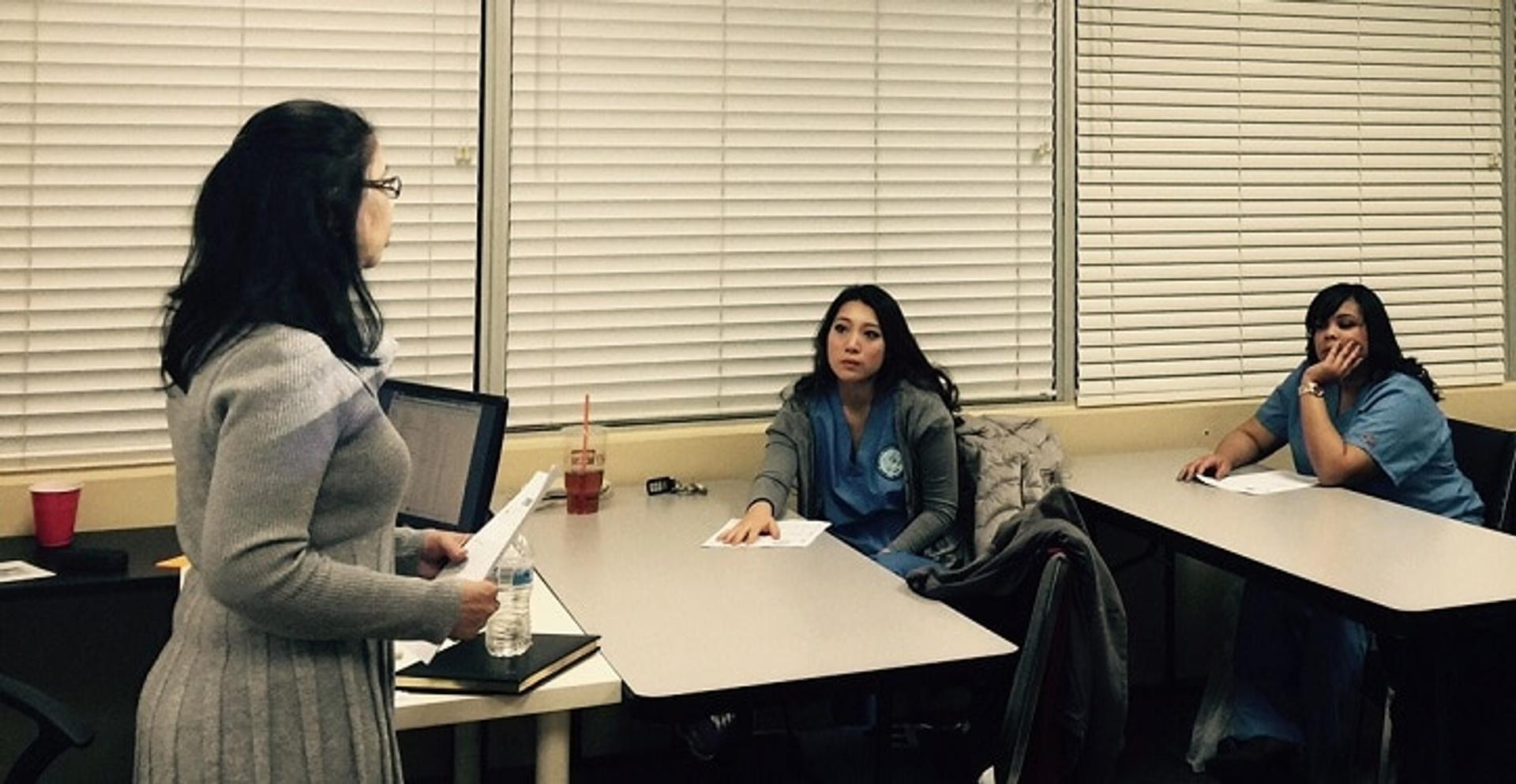 On Friday, February 26th, guest speaker Sudesh Joshi-Chhibbar met with Surgical Technologist students from AIMS to discuss the operating room environment. Ms. Chhibbar, the nurse manager of surgical services at Raritan Bay Medical Center, is an advisory board member for AIMS Education and has provided valuable insight into the working environment for surgical technologists.
During her presentation, Ms. Chhibbar provided an overview of the operating room by breaking it down into three components:
Proper operating room attire
Operating room team members
The operating room itself
She also went into detail on the aseptic techniques required in a surgical environment. At the conclusion of the presentation, students were invited to participate in a Q&A session. Students in attendance found the presentation to be very informative, and many of them left feeling even more excited about their career choice.