News
5K for Cancer
September 20, 2015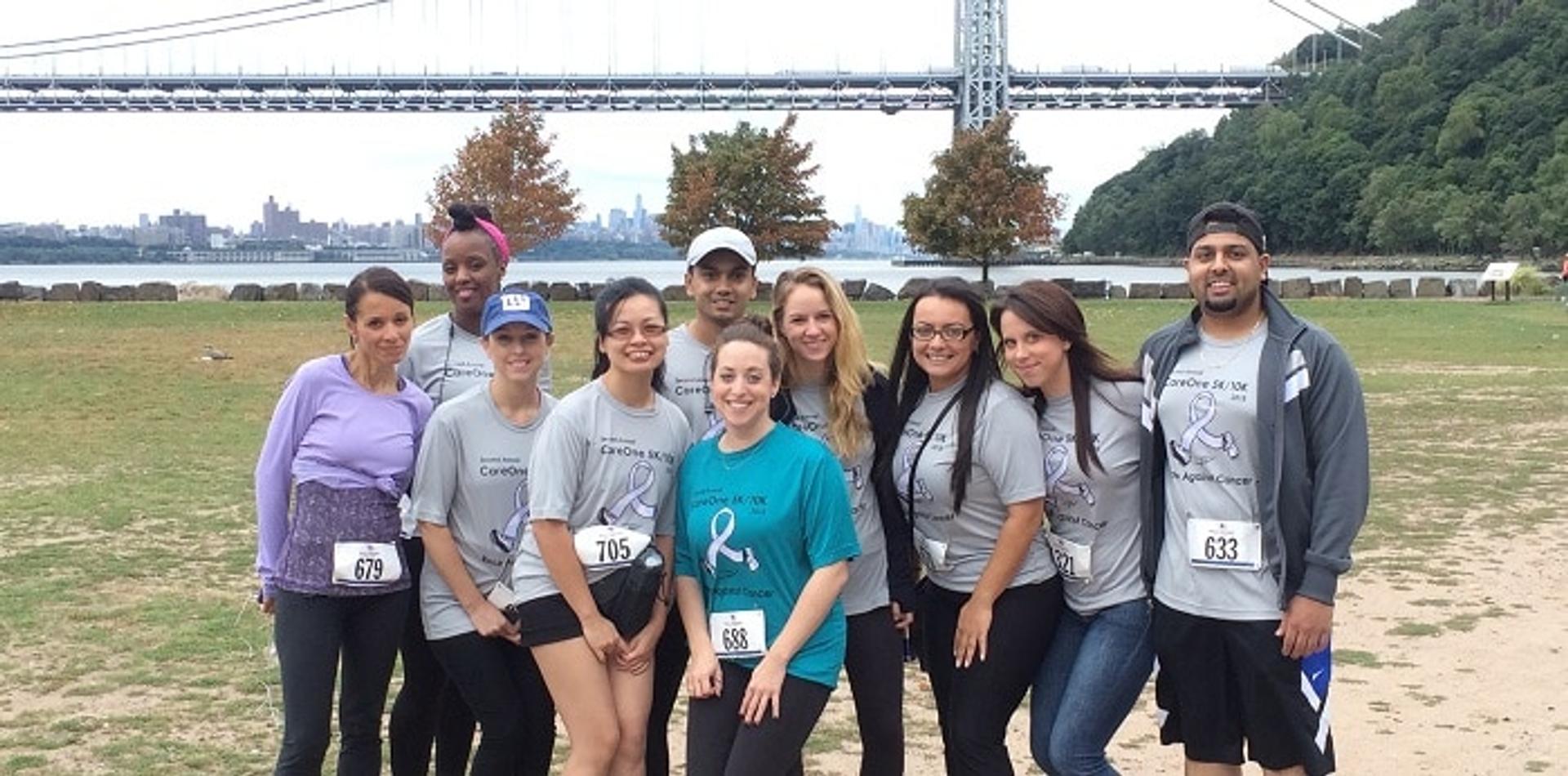 NTHS Partners with CareOne Cancer Fund
On Sunday, September 20, 2015 NTHS members from AIMS took part in the second annual CareOne 5K Race Against Cancer to benefit The CareOne Cancer Fund. The race took place along the Palisades Cliffs in Fort Lee, NJ, and NTHS AIMS was represented by 13 participants, including students, faculty, and staff. The participants included Anish Somani, Justine Kimler, Quaniqua Smith, Heidi Hayes, Krysty Simeone, Sabina Lee, Jackie Faynor, Sonia Gramata, Sarah Tripka, Viraj Desai, Kushana Sinclair, Leslie Masone and Jennifer Emslie. AIMS was proud to be a part of this wonderful event.
About CareOne Cancer Fund:
CareOne Management established The CareOne Cancer Fund to provide financial assistance to individuals and families impacted by cancer as well as provide funds to research organizations. The CareOne Cancer Fund is an organization that focuses on improving quality of life through charitable financial assistance to individuals, families and community organizations who are significantly impacted by the effects of cancer.
To learn more about the CareOne Cancer Fund, please go to www.care-one.com/cancer-fund.