News
Medical Assistant Guest Speaker
November 5, 2019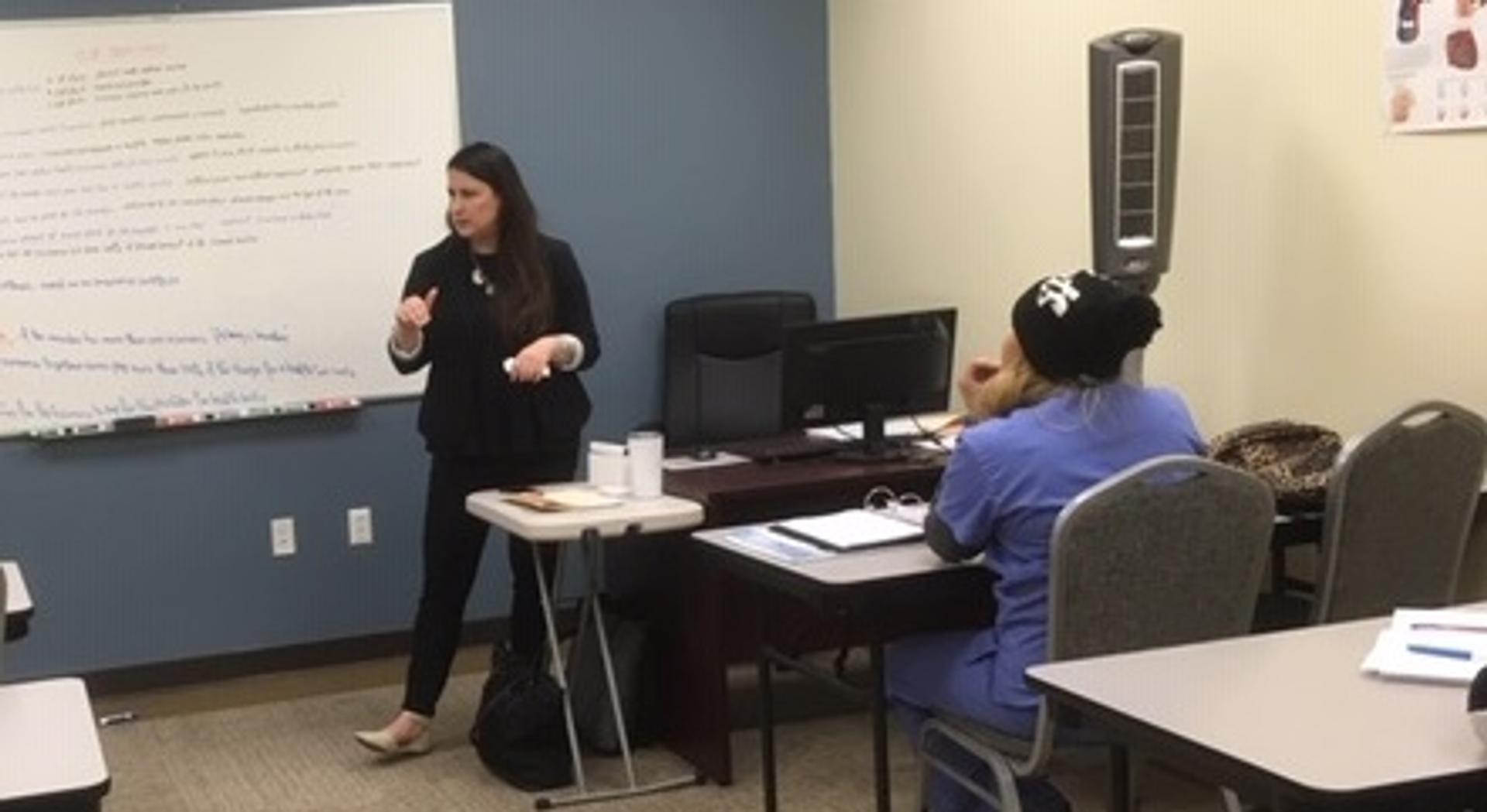 Guest Speaker Leeza Vitalina
Leeza Vitalina recently spoke with our Medical Assistant day students about employment opportunities with RWJBH and their affiliated health groups. Ms. Vitalina discussed the qualifications and experience needed for medical assistant positions, and took the time to answer questions from our students as well.
She highlighted some of their current openings at RWJBH including full-time, part-time, and PRN positions. Her talk also went into detail on some of the benefits, including tuition reimbursement, offered by RWJBH.
At the end of the guest lecture, Ms. Vitalina gave her contact information to each of the MA students. This was a great opportunity for our students to not only learn about the job opportunities at RWJBH, but also to gain an important professional contact in the field.