News
Seminars on Domestic Violence Held at AIMS Education
October 28, 2015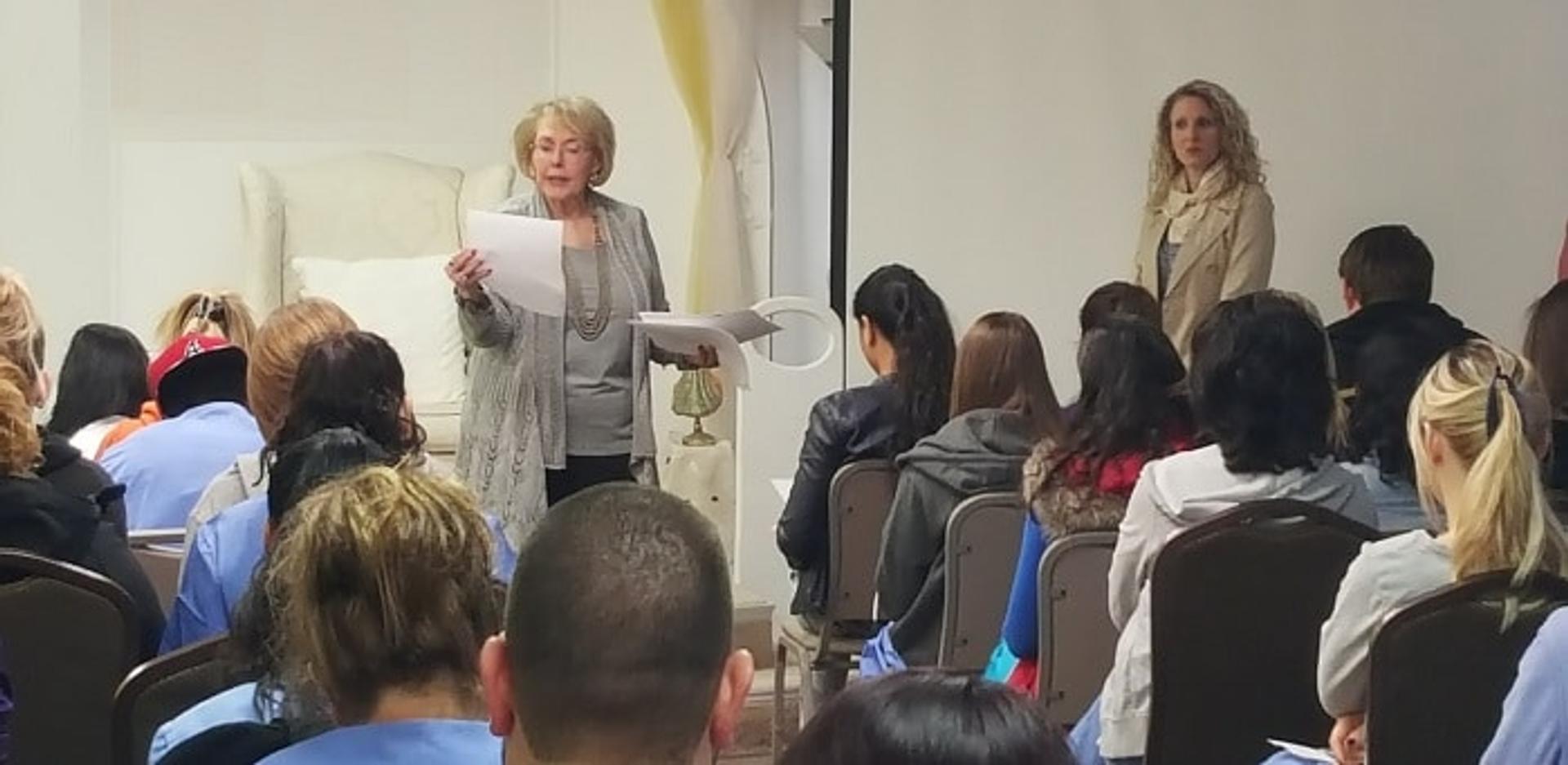 AIMS Education held domestic violence seminars at its main campus in Piscataway on Wednesday, October 28, 2015. 185 students, faculty, and staff were in attendance from both campuses. The hour long seminars, presented by the Piscataway Township Domestic Violence Prevention Team, were held at 11:00 a.m. and 6:00 p.m. Anne Adamiak and Caroline Canavan presented an in-depth presentation that covered several topics including the history of domestic violence, why it continues to happen, who it affects, and signs to look for. The presenters also discussed specific cases of domestic violence and led the audience in some educational exercises.
Caroline Canavan led an exercise which helped demonstrate the many reasons a victim of domestic violence might stay with an abuser. During the exercise, one student was asked to play the role of the victim while other students represented the reasons the victim had for staying. The exercise was an eye opener for many of the students in attendance. Students from both the morning and evening sessions were able to ask questions and take part in discussions. A few students stayed behind after the seminar to continue the discussions one-on-one with Anne and Caroline.
AIMS was proud to host this valuable and informative event. We thank the Piscataway Township Domestic Violence Prevention Team for taking the time to meet with our students and discuss these important issues, and we look forward to hosting the Domestic Violence Seminar again next year.