Student Spotlight
Nancy Portillo
Nancy Portillo is currently enrolled in the Medical Assistant program at AIMS. Making the decision to enter the healthcare field was not an easy one however. After graduating high school she struggled trying to find the right career path. She changed her mind several times over the course of two years. She finally settled on healthcare for a number of reasons. The primary reason, however, was that it gave her the opportunity to help people.
Nancy chose to attend AIMS shortly after visiting the school. She was very impressed by the school's high graduation rates, but even more so, she saw the wide variety of programs as a sign that this was the right school for her. She was looking for a relatively short program that would help her get a foot into the healthcare field, but she also wanted options for the future.
The Medical Assistant program was the perfect fit for Nancy. It is less than a year in duration and it offers a lot of great job opportunities for graduates. Students often use programs like medical assistant as a stepping stone toward larger programs and ultimately better careers. That is exactly what Nancy was looking for.
Academically, Nancy has excelled in the medical assistant program. She has maintained an A average throughout all of her classes, and she has proven herself to be extremely competent in the medical lab. Her instructors have had nothing but praise for her efforts throughout the program.
Her overall experience at AIMS has also been very positive. The small class sizes have provided her with a great environment to work closely with the instructors and ask questions when needed. She's also enjoyed the hands-on training that takes place in the medical labs. As she gets ready to move on to her internship, she feels confident and prepared.
"Being a student at AIMS has been an amazing journey."
In addition to her progress at AIMS, Nancy is gaining additional experience by working part-time at a doctor's office. That experience combined with the education and training she is receiving in the medical assistant program is going to put her in a great position to find employment after she graduates. She is clearly laying the foundation for a long, successful career in healthcare.
Her immediate goals after graduating are to pass the certification exam and begin working as a medical assistant. She has no plans of stopping there however. After getting some work experience, she would like to return to school and further her education. Her plan is to work part-time as a medical assistant while she studies to become an MRI Technologist. Based on her current track record, Nancy is in a great position to achieve all of her goals.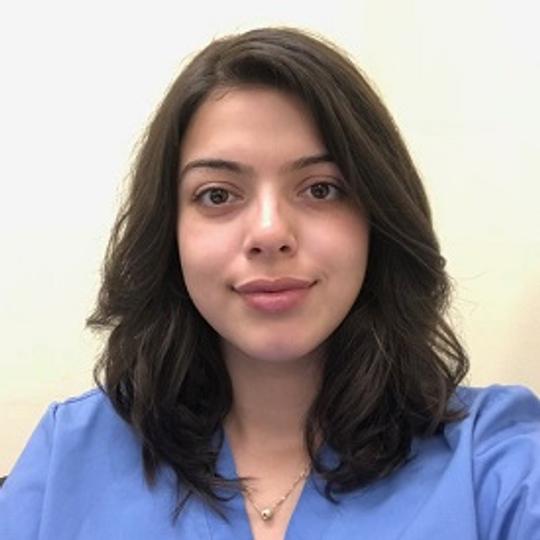 Name: Nancy Portillo
Program: Medical Assistant
Graduation Date: February 2018