Student Spotlight
Jennifer Emslie
Prior to starting her journey at AIMS Education, Jennifer Emslie had decided to return to school and finish her associate degree. One of the requirements she needed for graduation was a lab science course. She didn't know at the time, but her decision to take Anatomy and Physiology would eventually lead her on a path to becoming a Diagnostic Medical Sonographer.
The Anatomy and Physiology class was a pleasant surprise for Jennifer. She not only did well in the class, but she also thoroughly enjoyed it. The experience opened up her eyes to a realm of new possibilities. Up until then, she had never seriously considered pursuing a career in the healthcare field. Soon after taking the course, however, she began researching different healthcare careers. Eventually she decided on the Diagnostic Medical Sonography (DMS) program at AIMS Education. Her sister was an AIMS student at the time, and Jennifer saw how well she was doing both academically and professionally.
As Jennifer has progressed through the DMS program, her passion for the field of sonography has only grown stronger. She has enjoyed her training and has found the instructors at AIMS to be dedicated and passionate.
"Every aspect from theory and lecture, to our hands-on education has been done with passion from the instructors at AIMS."
This past year Jennifer had the honor of joining the National Technical Honor Society (NTHS). NTHS is a national organization that is open to technical school students who demonstrate excellence in the classroom. Jennifer has certainly demonstrated that. She is one of the top students in her class and shows no signs of slowing down.
Jennifer has now completed the majority of her education at AIMS and is ready to move on to the final part of her training – her clinical internship. She is excited to learn from successful sonographers in the field and gain practical experience outside of the classroom.
"My future is bright with the education I have received from AIMS, and I cannot wait to enter the professional world and purse a career in sonography."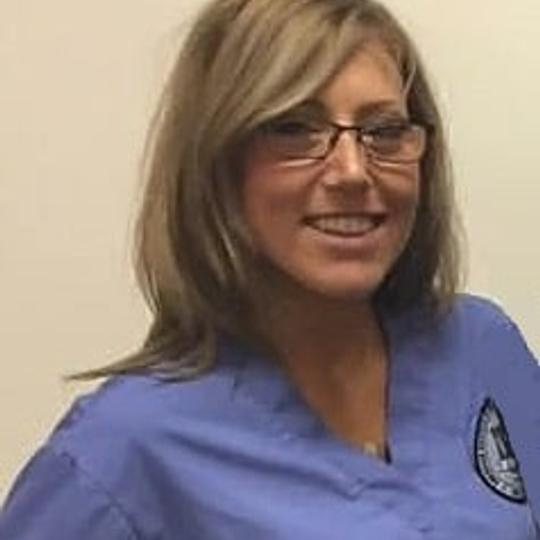 Name: Jennifer Emslie
Program: Diagnostic Medical Sonography
Graduation Date: August 2016