Student Spotlight
Danielle Ercolani
My name is Danielle, and I am 43 years old. I'm single, with no children of my own, but I am blessed with lots of nieces and nephews. My greatest joy in life is being Aunt Danielle. My nieces and nephews are amazing, and I am honored to be their aunt. I am truly blessed with amazing people in my life. My family and friends are very special to me.
I am originally from Toms River, NJ and loved growing up at the Shore. I love the ocean and get to the beach as often as I can. I've even taken my nieces and nephews seashell hunting on a mild day in February! I love to read, write, dance, watch TV and movies, and spend time with my family and friends.
I have been a dispatcher in the service industry for over 20 years (cable, roadside assistance, concrete, industrial cleaning units, and printer/copiers). I've enjoyed my time as a dispatcher and met some incredible people, but I am excited for this new chapter in my life.
I chose a career in healthcare after some prodding from my sister. She was a medical technician for many years and is now an office manager for a practice in Pennsylvania. She has been telling me to pursue a career in medical billing and coding for a long time. I finally listened and I'm so happy I did.
A family friend provided me the opportunity to shadow her medical billing and coding team at the hospital where she is employed. The chance to experience the job firsthand, before spending valuable time and money on something I might actually not enjoy or feel confident I could succeed in, was an amazing gift. I came to AIMS excited about learning and becoming a part of this interested field of work.
I looked at several different schools and programs before choosing AIMS. A friend of mine who works in a hospital advised me to find an accredited school that would successfully prepare me to take the appropriate certification exams. I was very impressed with AIMS during my first visit. All of my questions were answered, and I was even advised to take the shadowing opportunity before making a final decision.
"Everyone at AIMS is genuinely invested in seeing their students succeed and be happy in their new careers."
It's not just about enrolling students for their tuition. Some schools only care about money, not how they can help students be successful in their chosen professions. AIMS is different. The faculty and staff are amazing and truly care about the students.
One of the most challenging aspects of going back to school at 43 is the most obvious – going back to school after 20 years and starting over at this stage of my life is terrifying. But again, I have amazing family and friends. They have been extremely supportive and have helped me realize you are never too old to start something new and enjoy the experience.
Working full time while going to school isn't easy, either. I study on breaks at work, weeknights in between other daily responsibilities, and on weekends between family/friend/church events. Some weeks are easier than other. Life is busy for us all. But when something is important, you find the time.
I have loved my time at AIMS so far. I am so glad I made this decision. I've had a great experience. My instructor and classmates are amazing. I am learning so much every week and feel that I've also made real friends. I joke that I am probably the only person who looks forward to going to school on Saturdays. Honestly. I look forward to this class all week. This field is so interesting.
Mrs. Nair is an exceptional teacher. She truly cares about her students and wants to see us all succeed. I have learned so much already regarding medical terminology, anatomy and physiology, and medical insurance. My classmates are also very supportive. We all want to do well and help each other reach our highest potential.
My ultimate goal is to have a blessed, happy, and successful medical billing and coding career. I would love to be a respected coder one day. My immediate goals are to do well in class, do well on my internship, complete the program successfully, and pass the certification exam. I hope to be able to work in this field very soon.
"I am excited to start this new career and chapter in my life."
I am very confident that the education and training I am receiving at AIMS is preparing me for a successful career in the medical billing and coding field. I would definitely recommend this school, and this program in particular, to anyone interested. I know I will accomplish these goals thanks to the faculty, staff, and my fellow classmates at AIMS.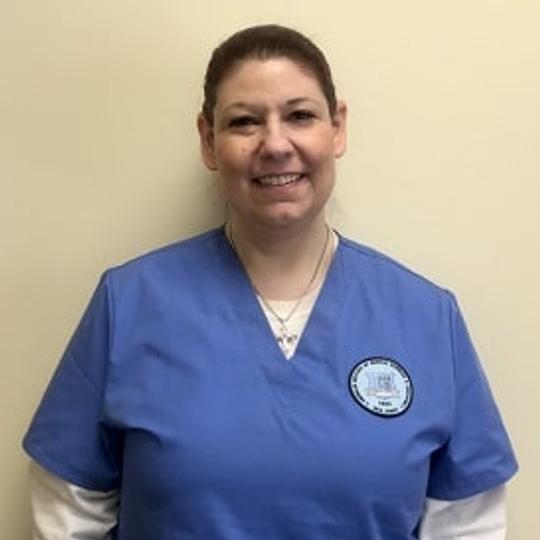 Name: Danielle Ercolani
Program: Medical Billing and Coding
Graduation Date: August 2019