Student Spotlight
Andrea Barberio
Andrea Barberio was first introduced to the healthcare field when she began taking medical technology classes during her junior and senior years of high school. That initial exposure opened her up to the possibilities of the medical field. It wasn't until several years later, however, that she would pursue a career in the healthcare field.
After high school Andrea decided to study liberal arts at the College of Staten Island. After graduating with a Bachelor's Degree in Liberal Arts, she wasn't sure which career she wanted to pursue. Luckily, her cousin's experience studying sonography helped influence her decision. All of her cousin's talk about the sonography field and the classes she had taken reignited Andrea's interest in healthcare.
Andrea quickly realized that Diagnostic Medical Sonography (DMS) offered her an incredible opportunity to build a rewarding career and truly make a difference in the lives of others. She researched a number of different schools, but eventually chose AIMS as the school she wanted to attend. One of her neighbors had graduated from the Cardiovascular Technologist program at AIMS and highly recommended it.
Since starting the DMS program in February of 2014, Andrea has had an overwhelmingly positive experience. She has thoroughly enjoyed learning new material every day, and she is thrilled to know that each passing day gets her one step closer to her dream career.
"The teachers have been excellent and I find the classes to be a very good learning environment."
As she is approaching the end of her final module and getting ready for her clinical internship, Andrea is starting to look toward the future. Her goal after graduation is to have a long, successful career in the healthcare field. She would like to get certified by ARDMS and eventually advance her education even further.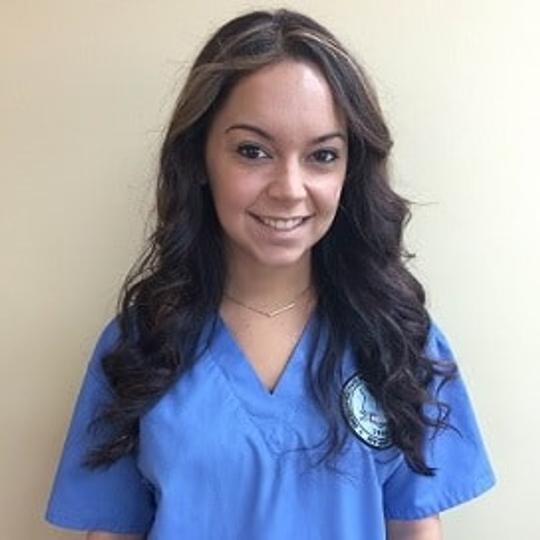 Name: Andrea Barberio
Program: Diagnostic Medical Sonography
Graduation Date: December 2016