2022 School Catalog
The School Catalog at AIMS Education serves as a valuable resource for all of our students. It provides important information related to school policies and procedures, and it also serves as a Student Handbook. The catalog, which is published annually, will be posted on this page.
AIMS Education reserves the right to modify any program, policy, or procedure listed in the catalog. Any updates will be provided in the form of an addendum which will be available below.
Click on the link below to access the current School Catalog.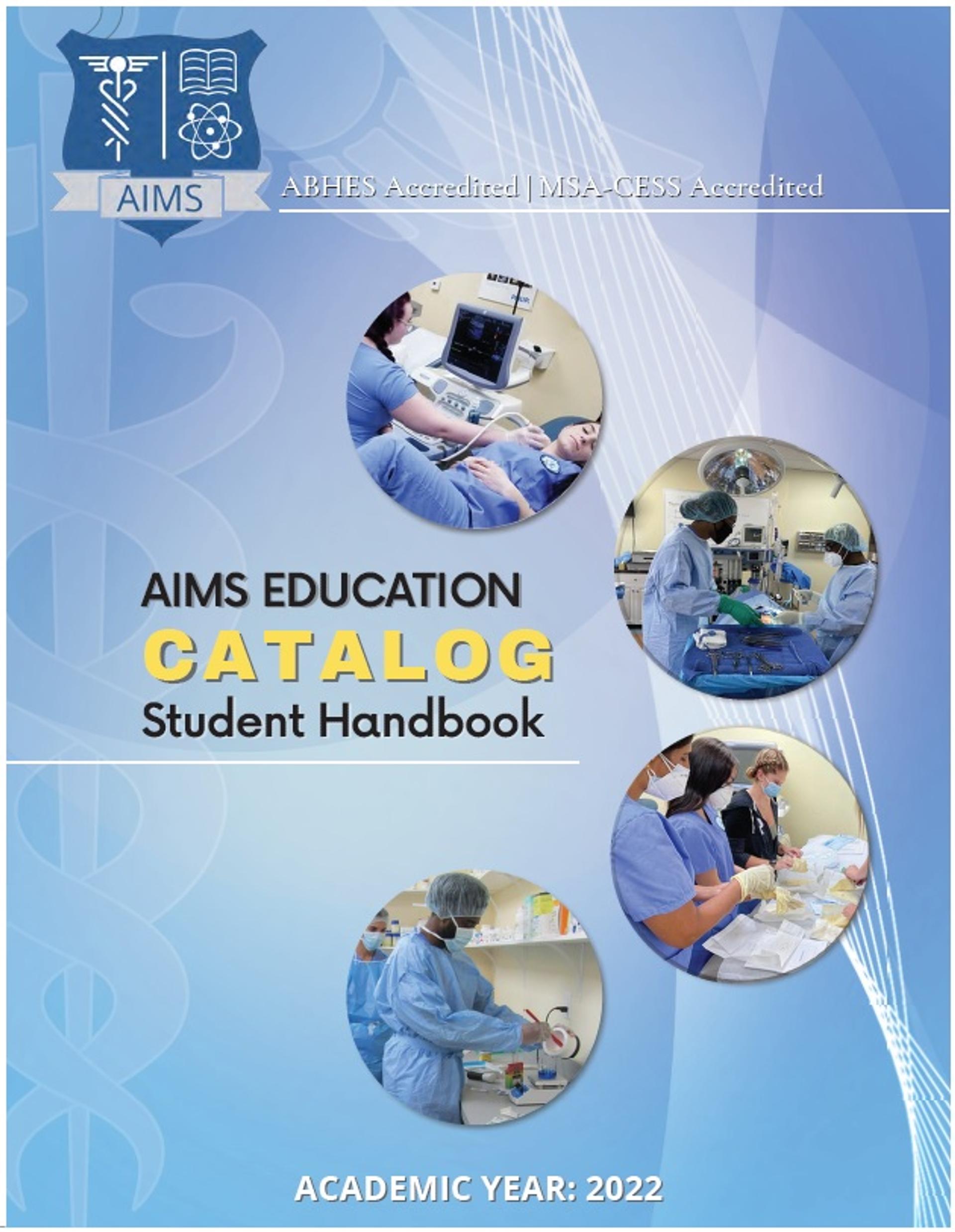 Addendum
Transfer Requirements Updated for CVT and DCS
March 9, 2022
Transfers from CVT to DCS, and vice versa, must be initiated prior to completing DMS 220.
New Requirements for Internal Credit Transfers
May 4, 2022
Coursework completed more than 5 years prior to the student's first day of class may be eligible for transfer credit if the student passes a "challenge" exam.
Statement on Diversity, Equity & Inclusion
May 6, 2022
AIMS Education fosters an inclusive environment where our students, staff, and faculty - of all backgrounds and experiences - can work, learn and serve. We value diversity, equity and inclusion and promote a culture that establishes a sense of belonging for all.
New Library Location
July 15, 2022
The AIMS library is now located in the PE Building at the main campus.