2021 School Catalog
The School Catalog at AIMS Education serves as a valuable resource for all of our students. It provides important information related to school policies and procedures, and it also serves as a Student Handbook. The catalog, which is published annually, will be posted on this page.
AIMS Education reserves the right to modify any program, policy, or procedure listed in the catalog. Any updates will be provided in the form of an addendum which will be available below.
Click on the link below to access the current School Catalog.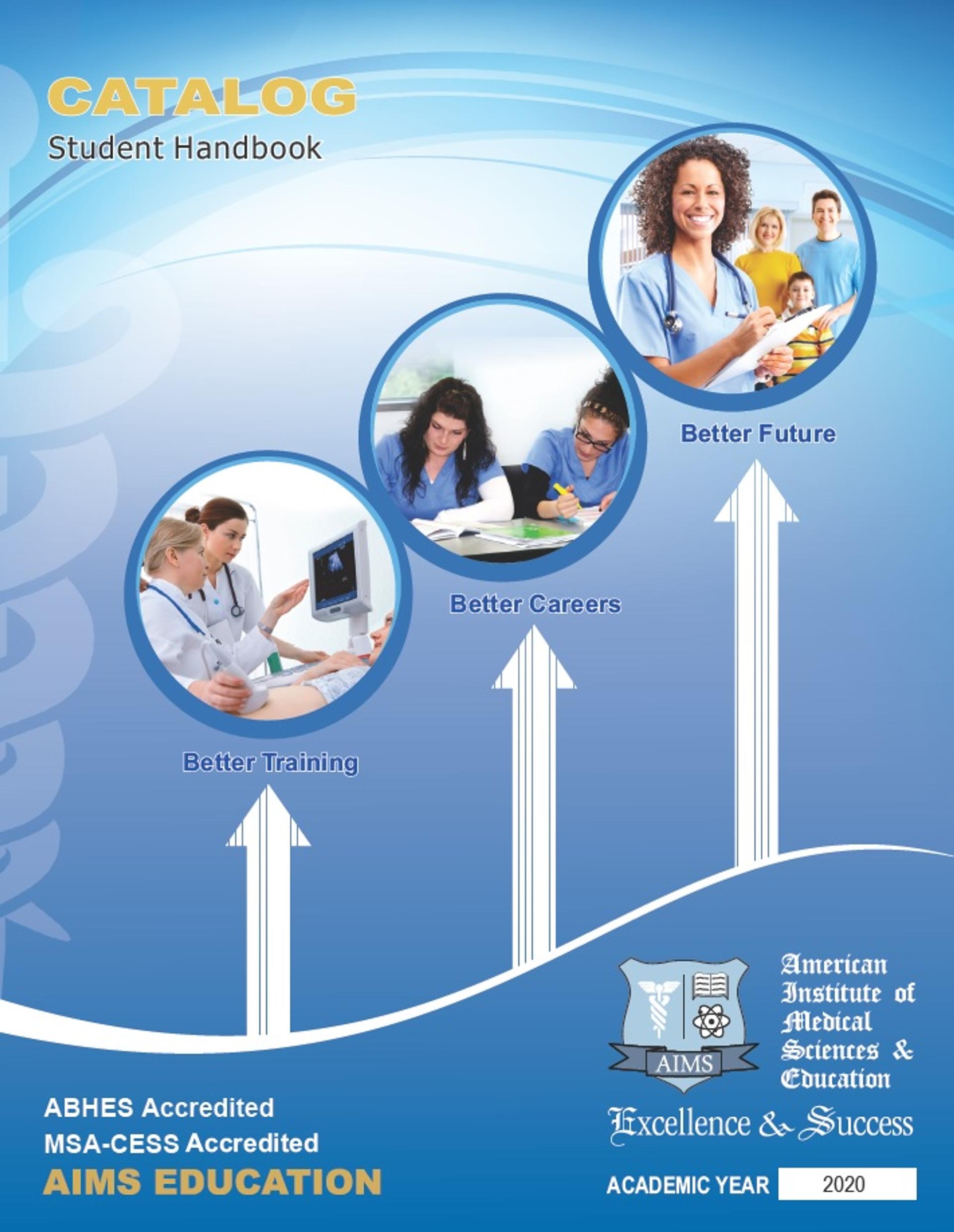 Addendum
New Deadline for DMS Prerequisite
Effective January 18, 2021
The English course (or equivalent) must be completed by the first day of class.
Relocation Policy
Effective January 19, 2021
Students are required to notify the school in writing if their home address changes. Notification must be provided within 14 days of moving.
Transfer Credit Policy Update
Effective March 5, 2021
A challenge exam is now required for all coursework completed more than 5 years prior to the student's start date.
MRI Program Price Increase
Effective March 16, 2021
The cost of the MRI Technologist program has increased. The new price applies to all programs starting in October 2021 or later. It will not impact currently enrolled students or students who start prior to October 2021.
Change in Class Schedule for NDT
Effective April 12, 2021
The class schedule for the Neurodiagnostic Technologist day program will now be Monday to Thursday, from 9am to 2pm.
Complaint Policy Update
Effective May 19, 2021
All complaints and appeals must be submitted in writing to the student affairs department.
Mandatory COVID-19 Vaccination
Effective September 1, 2021
It is mandatory for all new students to get the COVID-19 vaccination.