2023 AIMS Education School Catalog
The School Catalog at AIMS Education serves as a valuable resource for all of our students. It provides important information related to school policies and procedures, and it also serves as a Student Handbook. The AIMS catalog, which is published annually, will be posted on this page.
AIMS Education reserves the right to modify any program, policy, or procedure listed in the catalog. Any updates will be provided in the form of an addendum which will be available below.
Click on the link below to access the current AIMS School Catalog.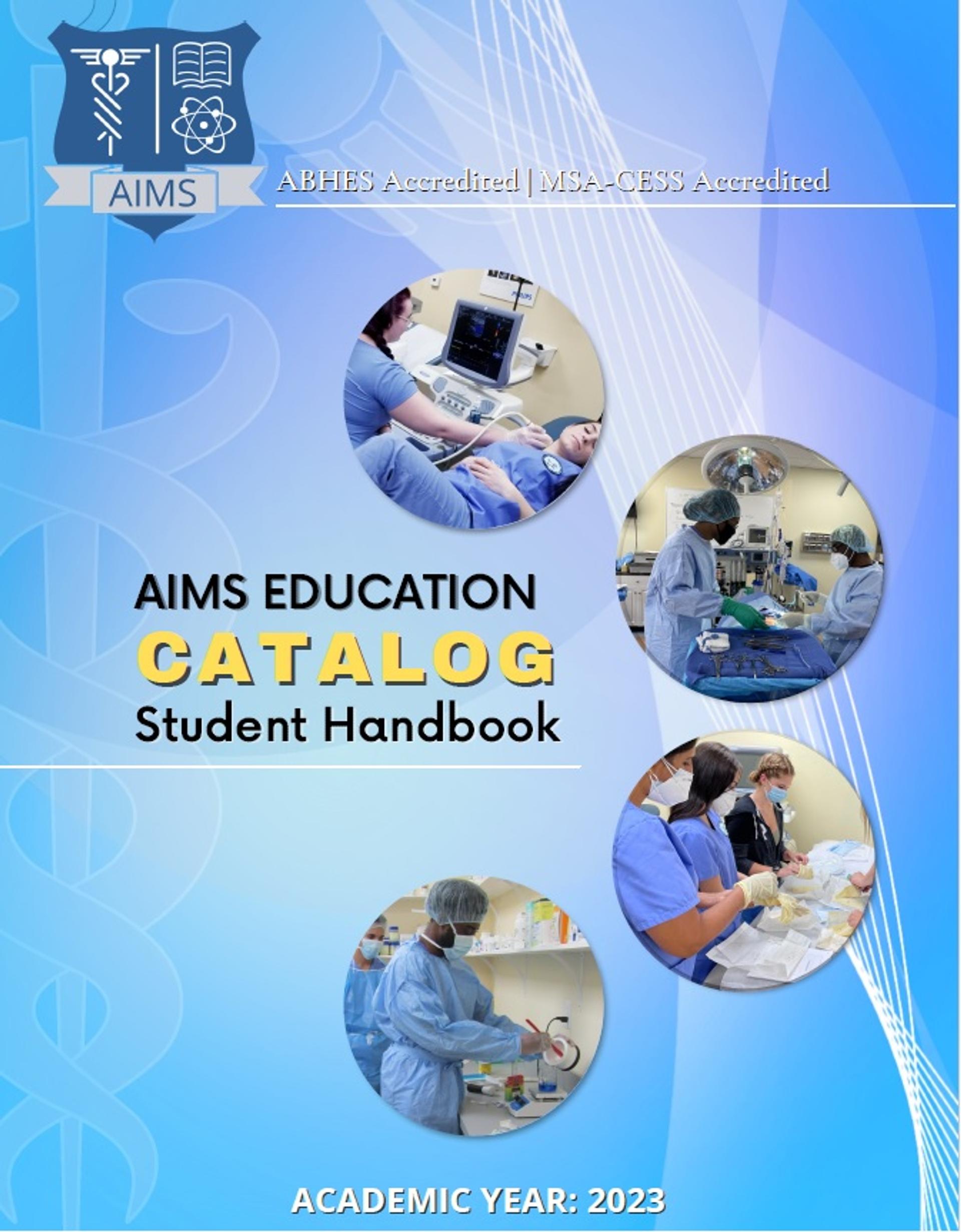 Addendum
Updated Emergency Preparedness Plan
March 6, 2023
The Emergency Preparedness Plan has been updated with new sections and policies for evacuation, lockdowns, sheltering in place, communications, tracking students and employees, and risk assessment.