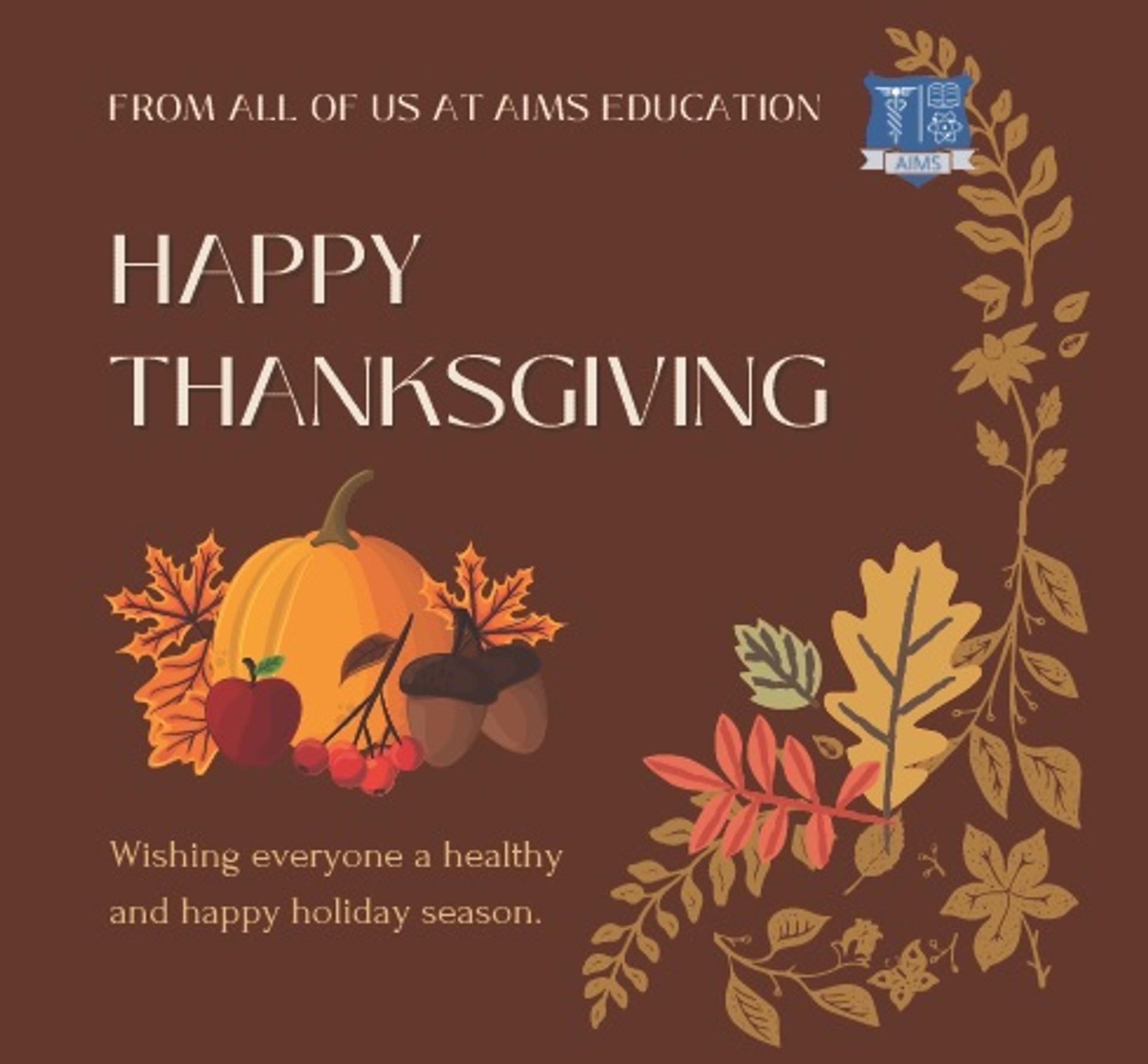 Happy Thanksgiving from AIMS Education! We would like to wish all of our students, faculty, and staff a happy, healthy, and safe Thanksgiving holiday.
History of Thanksgiving:
On September 28, 1789, just before leaving for recess, the first Federal Congress passed a resolution asking that the President of the United States recommend to the nation a day of thanksgiving. A few days later, President George Washington issued a proclamation naming Thursday, November 26, 1789 as a "Day of Publick Thanksgivin" - the first time Thanksgiving was celebrated under the new Constitution.
Subsequent presidents issued Thanksgiving Proclamations, but the dates and even months of the celebrations varied. It wasn't until President Abraham Lincoln's 1863 Proclamation that Thanksgiving was regularly commemorated each year on the last Thursday of November. It was later changed to the fourth Thursday of November in 1941.
Learn more about the Thanksgiving holiday at the National Archives.