News
Qualitas Pharmacy Site Visit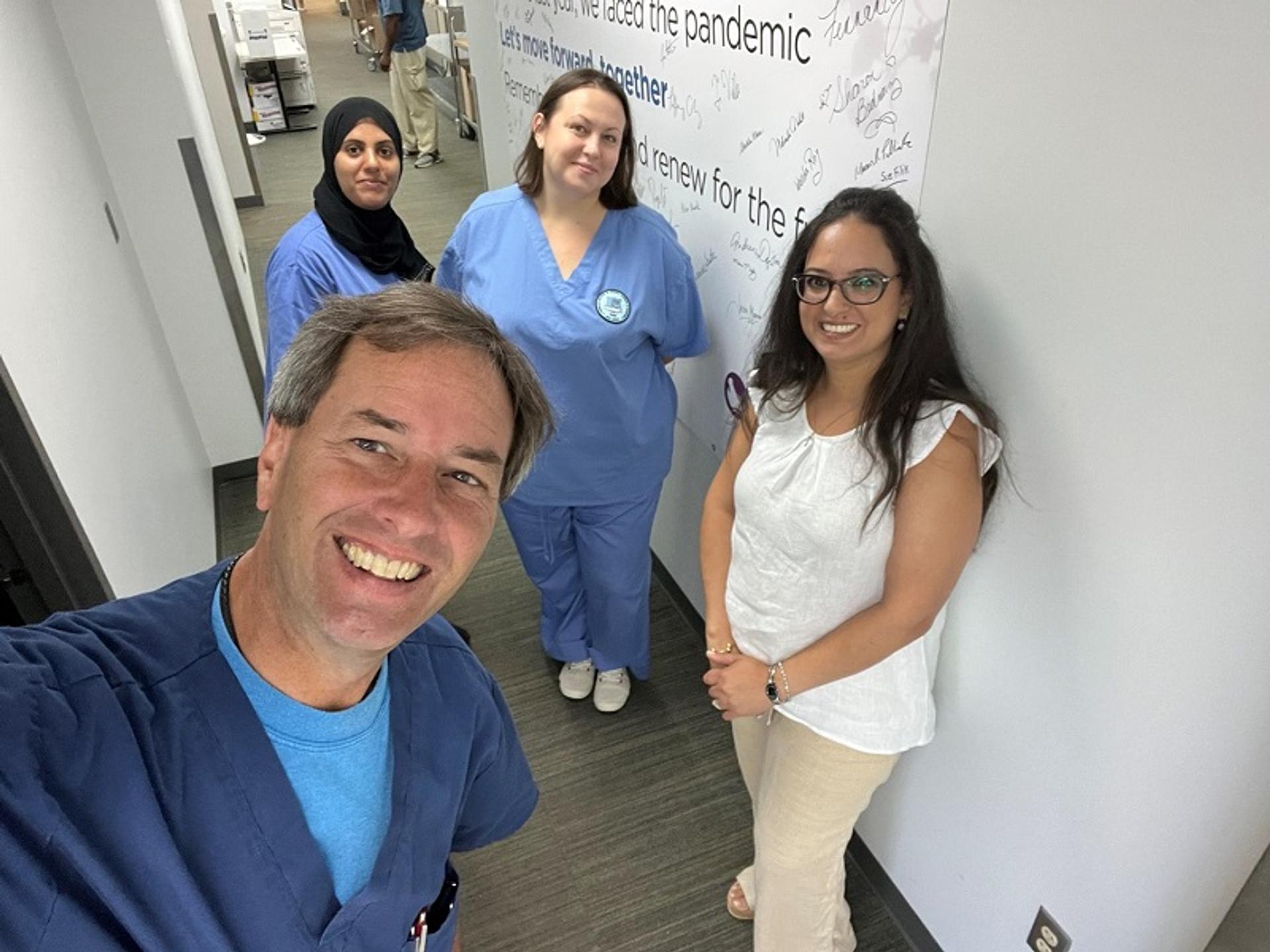 Pharmacy Technician Students Tour Qualitas Pharmacy
On Tuesday, August 9, Pharmacy Technician program director Dave Oldenhage and his students met with Sharon, Pharmacy Supervisor, and Nakia, PharmD, IV & Home Infusion Supervisor, at Qualitas Specialty Pharmacy in South Plainfield, NJ.
Students were given a tour of the facility by Nakia in which she discussed all 4 aspects of their operation - intake, home care, outsourcing, and mail order. While on the tour, former AIMS student Kareem met with them to discuss IV chemo and hydration solutions and product supply. Clean room <797> compliance was emphasized and pharmacy tech students, Maryna and Sandy, saw an important correlation between Kareem's words and the current lessons in class. Needless to say, they paid close attention.
Both students also benefited greatly from observing the following process in action.
Rx phone intake from a physicians office
Data entry into the Qualitas software program
Pharmacy department receiving orders
Picking, filling, and labeling orders
Placing orders for delivery, or internal mail, to a RWJBH hospital location
The seamless process was performed completely by technicians, and ultimately checked by a pharmacist. Seeing this process in action gave Maryna and Sandy confidence in the skills they are learning every day in class.
In the Unit dose packaging room, we met another former AIMS student, Orena. She discussed her roles as a technician within the medication-organ transplant department. It was quite the milestone for this AIMS graduate to be able to fill meds to help with this life-saving division of RWJBH. Orena talked about our program and really put into perspective just how important education is within the pharmacy technician profession. Maryna and Sandy valued their almost 30-minute conversation.
In what was truly a valuable experience for the pharmacy technician students, they got a chance to see education-work-fulfillment-success all in one.