News
NDT Guest Speaker - David Zimmerman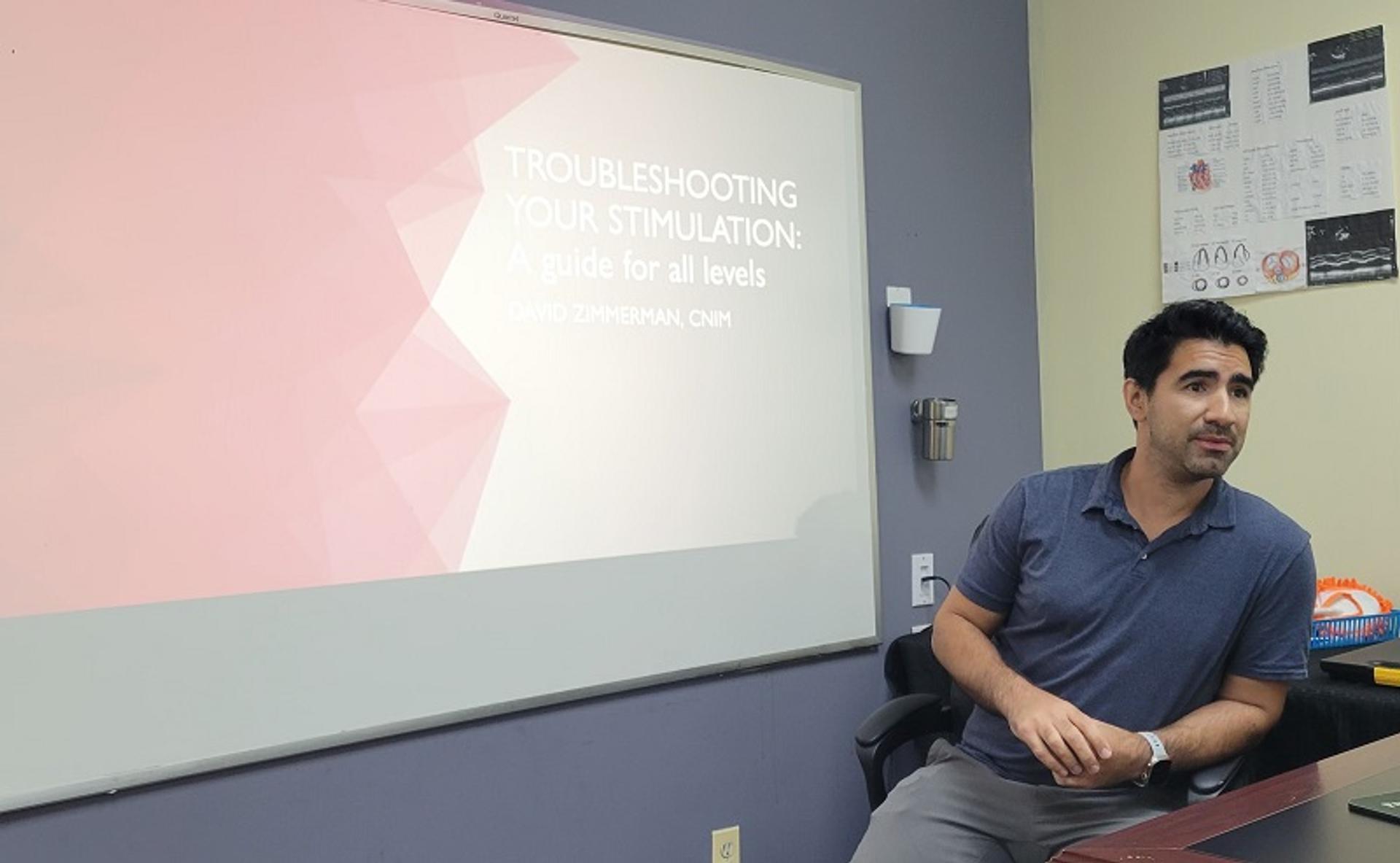 Guest Speaker David Zimmerman
On July 25, 2023, The Neurodiagnostic Technologist (NDT) class at AIMS Education had the opportunity to attend a guest lecture on campus by David Zimmerman, the Education Coordinator at Accurate Neuromonitoring located in Fairfield, NJ. The guest lecture ran for three hours and providing an overview of Intraoperative Neuromonitoring (IONM).
Zimmerman, with his extensive experience in IONM, discussed in detail the different modalities used in the field, and the advantages of the IONM technique to prevent post-operative neuro deficits. He also went over troubleshooting in stimulation. Zimmerman demonstrated the use of the IONM machine in different types of surgeries, providing both a practical and educational experience for the students.
Zimmerman ensured his lecture was more than him just speaking; he actively engaged the students throughout the session. The students remained vocal throughout the three-hour session, showing their eagerness and excitement to pursue careers in the neurodiagnostic field. Zimmerman's lecture proved to be a valuable addition to the NDT program, as it allowed students to equip themselves with some of the latest techniques and practices in the neurodiagnostic field. His insights and practical demonstrations provided students with new tools to prepare themselves for the challenges and opportunities they will encounter in their future careers.