News
MRI Program Guest Speaker "Dr. Clay Hinrichs of Hackettstown Medical Center"
January 9, 2017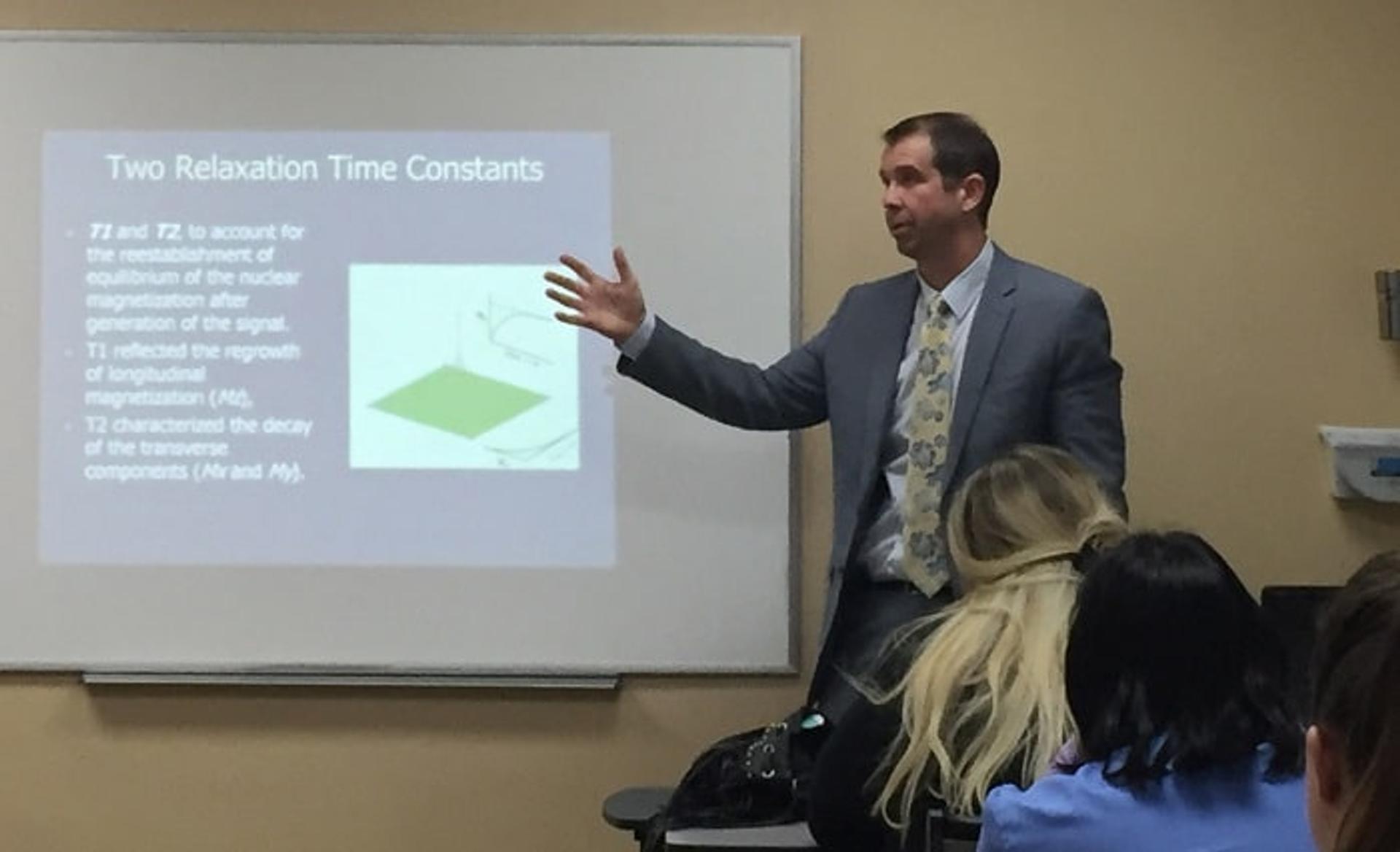 Dr. Clay Hinrichs was recently invited by AIMS Education to be a guest speaker for students enrolled in the MRI Technologist program. Dr. Hinrichs is the Chairman of the Department of Radiology and the President of Medical Staff at Hackettstown Medical Center. He completed a Bachelor of Science degree in Electrical and Electronics Engineering from the University of Illinois, and earned his Doctor of Medicine from St. George's University School of Medicine.
Dr. Hinrichs' lecture covered several topics related to the MRI field, including a strong focus on MRI physics principles. He also provided helpful tips about careers in the MRI field and what expectations MRI Technologists can expect from physicians.
AIMS would like to extend its gratitude to Dr. Hinrichs for taking the time to share his extensive knowledge and experience with our students. It was a great opportunity for each student to better prepare for an MRI Technologist career.
This guest lecture was part of a series of lectures and review classes that AIMS has been offering to its students. They serve as important teaching tools to help better prepare our students and future graduates for successful careers.