News
"Real Life Experiences in Medical Billing and Coding"
Presented by Charul Shah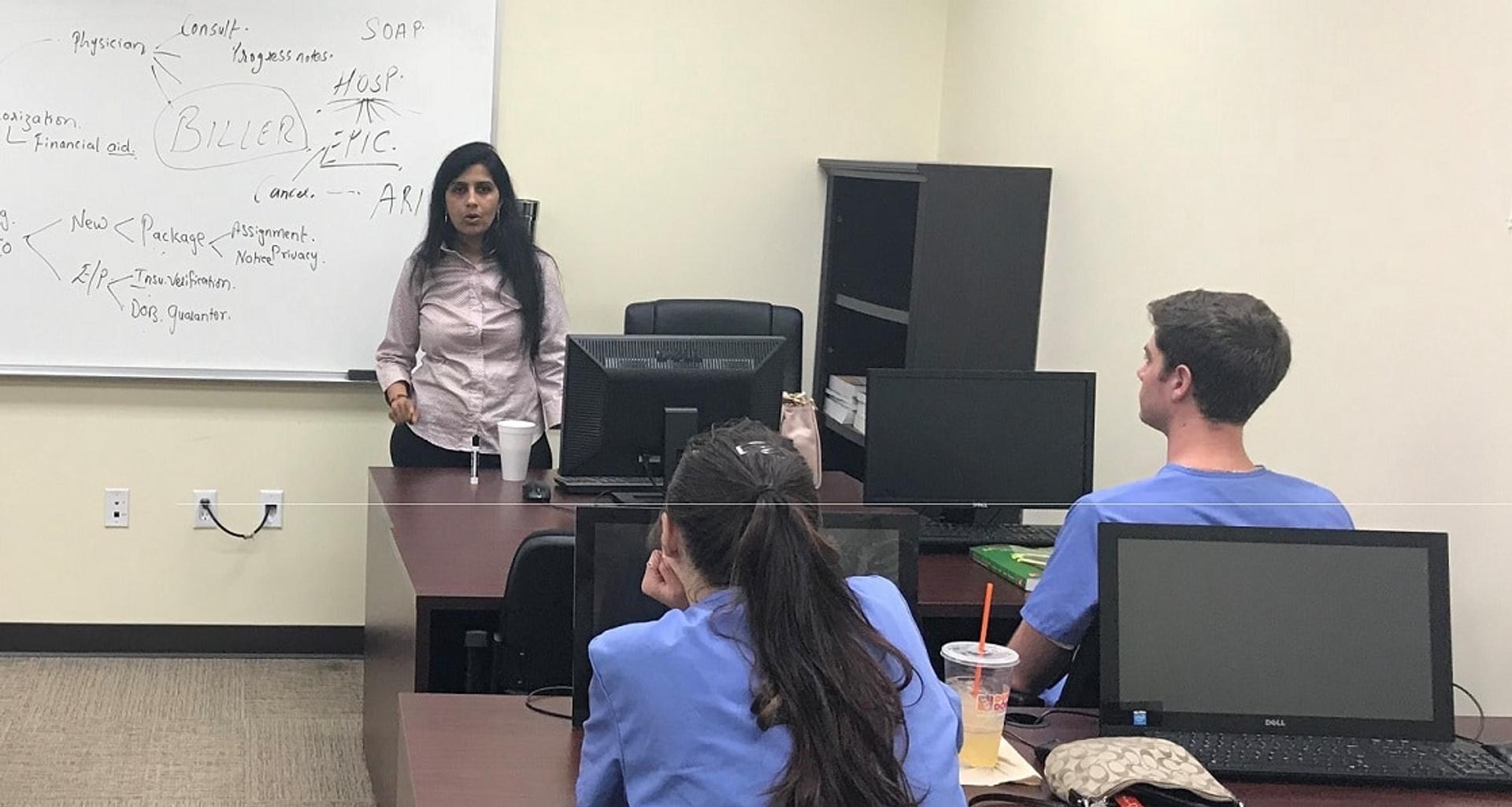 Charul Shah, a certified coder, field expert, and advisor to AIMS, came to speak with our current Medical Billing and Coding students on May 30, 2018. Charul has been working in a billing and coding setting for more than 15 years. She currently works for a hospital in California, but telecommutes from her home in New Jersey.
Charul covered the following topics during her lecture:
Flexibility in the medical billing and coding field
The benefits of being able to work from home
The billing processes and procedures for her billing company
Different software that she uses - Epic (general) and ARIA (cancer specific)
Highlights of the coding textbook that our students will be starting in their next module
The students were very involved and participated in a Q&A session. Some of the questions that were posed included the following:
Did her company provide her with everything she needed to work from home? Yes, her laptop, printer, copier, cell phone, and all other supplies were provided by her company.
When patients are seen by multiple doctors on the same day, is each doctor required to provide the insurance companies with their own claim forms? Yes, each doctor has to provide their own claims to each carrier.
How did she get started in the MBC field? She got started by doing follow-ups and making calls to insurance companies for a couple years.
It was an excellent lecture that provided students with a unique perspective of working this field. We look forward to having Charul come back again to speak with future classes about working in the real world as a medical billing and coding professional.