26 Trending Halloween Costume Ideas
October 14, 2015

Thinking of dressing up for Halloween? Here are some great ideas for grown-ups, couples, crafty DIY-ers, and the daring.

Below are some professional, charming and appropriate costumes for the medical setting. In many situations they can even be used as conversation pieces and ease patient anxiety. Going to the doctor or a hospital isn't usually a fun experience, so why not use the holiday to lighten the generally somber mood? Options range from expensive store bought costumes to cheap homemade Halloween costumes for adults.

This idea is great for any medical setting, but certainly for oncologists and gynecologists. This costume has several benefits. Firstly, October is Breast Cancer Awareness month, so this is a chance to support the cause. This costume is also an easy DIY. For medical practitioners and medical office staff, this is a professional and appropriate way to celebrate Halloween at work.


When talking about unique Halloween costumes for the medical professional, who could leave this one out? This is both a charming idea and ideal for a healthcare setting. Snag a great vintage buy on Ebay or Etsy. Sorry guys, this one is definitely in the list of Halloween costumes for women!


This interesting costume has been spotted on Amazon, but if you're a creative person you could make your own.
Several unique Halloween costumes have already been mentioned, but this one is also a great way to break the ice for nervous patients. No one likes getting shots or having their blood drawn, so a walking syringe can be an amazing conversation starter to warm up the less-than-willing-individual.


Looking for something a bit different? Try out this white blood cell costume.
Whether you're looking for an original super hero costume for yourself, or you're helping your kid pick his Halloween outfit, here are our top picks:


Children today may not know this funny lady and her spunky lamb puppet, but small children will still love the cuddly talking lamb. This costume also doesn't have to break the bank. Lamb Chop puppets can be found as cheaply as $1.99 on Ebay. For the Shari Lewis portion of the outfit, a trip to Goodwill is likely to turn up some retro clothes and a red wig can be found at almost any costume shop.


Be every little girl's idol with this Halloween costume. This one will be recognizable to a much larger crowd than just little girls. The best part? You don't have to be a crafter to wear a Barbie costume this Halloween. A delightful interpretation of the costume can be bought from shops like Costume Craze.


Pah-boy? Naaah naaah a Minion costume! Adults and kids will both get a kick out this costume from the popular movies Despicable Me and Minions.
You can spy these popular men's costumes in big box stores like Walmart and Party City as well as online sources like Amazon. There's a wide variety of options for these costumes, and many ways to make it your own.

As you can see, you can be completely original or go mainstream and still dress up for work. You don't have to be sexy or controversial to have a loveable, eye-catching and desirable costume for a medical setting, whether it be adult or pediatric.

Ladies, if you're wanting to be a bit more daring there are a wealth of sexy ideas out there. From new to old to everything in between there are costumes that range from risque to leaving something to the imagination. Check out a few of the possibilities.


Fan of Game of Thrones? Even if you're not, this strong and sexy character can become a seductive costume.
Over the years Star Wars has fallen in and out of favor as a Halloween costume theme. With the opening of the new movie coming in December, this idea will certainly be tempting for the SciFi crowd. Not all of Leia's clothes may be sexy, but her slave get-up in Jabba's palace and later on his sail barge has been a popular costume for many years. Buy it or create it yourself, this one's definitely up to you.


This costume is an opportunity to enchant party guests. You can choose from inexpensive options from stores such as Wholesale Halloween Costumes or Target, or more expensive high-end versions from Blackheart and 3 Wishes.
If you're looking for a more powerful woman, try dressing up as a Roman empress. Whether you're a history buff or just like the idea, you can make this one your own.


In traditional literature genies have generally been men, but Barbara Eden's portrayal in I Dream of Genie revolutionized the character of the genie.
Going to a party with a date? Make an entrance with big screen or TV duo outfits. Halloween dress up games are never as fun as when you use themed couples or funny group costume ideas.


This blast from the past will generate plenty of conversation at the party. It may be an old classic, but it's still fun to carry out. Try shopping Amazon for these costumes, or if you have the time you can make it yourself. There's even an Instructables on it!

This costume is great for couples who would like to spend all night side by side. It's inventive and amusing, plus it can be built on a budget. Your costumes will be an entertaining conversation piece and can easily be done in cold as well as warm weather. It's also a G-rated idea so you can wear it at a Halloween party or go trick-or-treating with the kids.


If you're a gamer, or maybe just a child of the 80s, you'll appreciate this couples costume idea. You might also want to practice saying "It's a-me, Mario!" to get into character.

Based on the children's book and TV show, this one will bring a smile to everyone's face. Bring this children's story to life and have some good clean fun. Children will flock to you and adults will get a good laugh.


This South Park duo is a comic pair. Some people may not recognize you, but you'll be wearing the best costume at the party for any South Park aficionado. Get some good laughs by showing up as these two jokers and be the life of the party.


Take a page from cosplayers everywhere and have some old school fun with this idea. Nintendo games definitely make great costumes and these two will prove it.
Sometimes you just want to create an original costume; here's a place to begin.

This DIY idea is inspired by the ultimate DIY social network. If you want a cheap costume without sewing or a lot of work, grab a box, computer and some paper. With a little bit of work, almost anyone can create this costume in an afternoon.


Wait! This one's totally not what you think. Use Halloween as a great way to spoof a controversial movie and get a few laughs.
This is another simple and low budget idea, but that doesn't diminish from its uncommon appeal. Gather a bag, some balloons and in a matter of minutes you have a fascinating costume for any event.

Your friends will never think of bathing the same way again after you sport this costume. Some tulle, rope and stretch fabric make a very realistic bath puff. The best part of this costume is the cost - it's under $30. You might even win a few contests with this one.


This one has many interpretations, but that won't make it any less adorable. Use crepe paper, party hats and whatever else you have available. It's a low cost solution to your costume needs without looking low budget.

This one starts with a clear umbrella or alternatively a hat. Bubble wrap or metallic paper work as tentacles and battery powered lights can be added for another touch of realism, but aren't necessary. If you need some instructions, you can create a jellyfish costume from places like Costume Works or Instructables.

No matter what costume you choose, with or without animated props, it's important to find something that fits you and the situation you'll be in.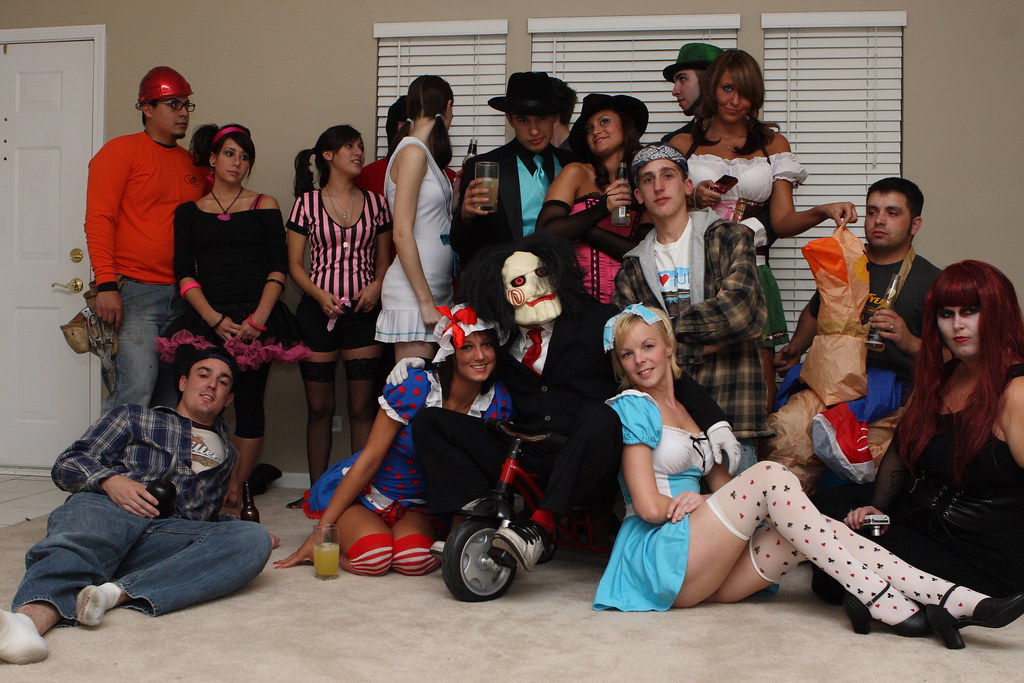 Kevin Mosley / Flickr / CC BY-NC-ND

Fun and Friendly for Medical Settings
1. Breast Cancer Awareness Ribbon
2. 1950's Nurse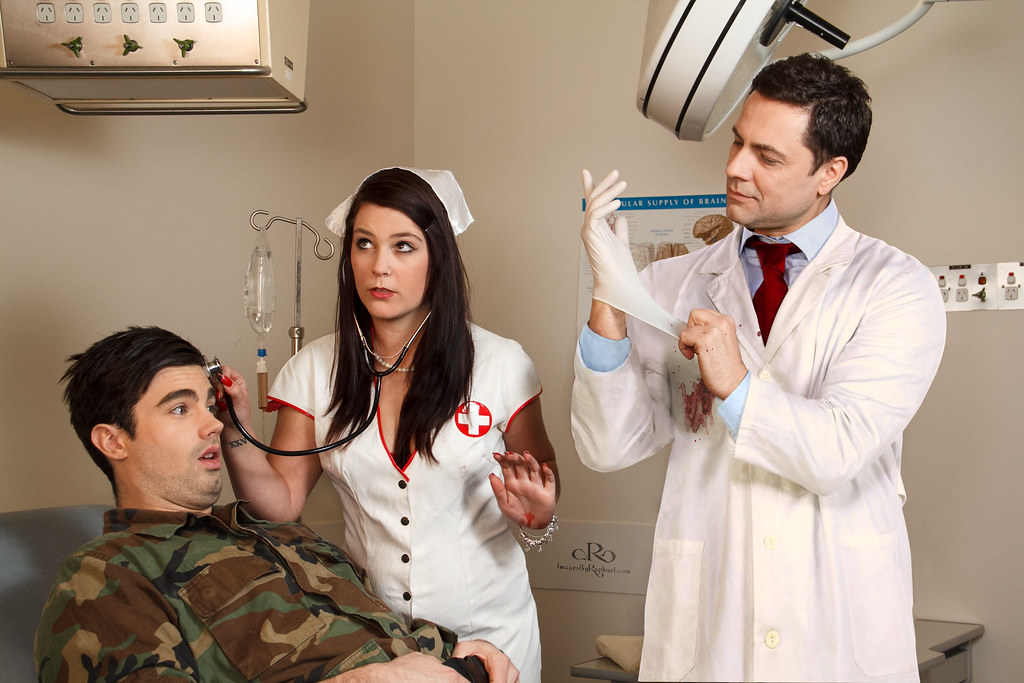 ImagesByRaphael.com / Fickr / CC BY-NC-ND

3. Eyeball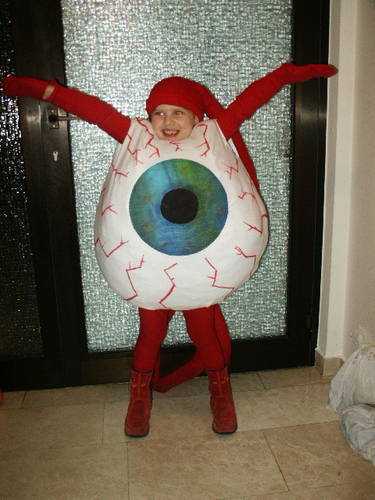 Image courtesy of Tero from Craftster

This costume is ideal if you live in a place with cold Halloweens. Think of all the sweaters you can wear under that thing.
Just make sure those sweaters are red to compliment your anatomical theme.

4. Syringe
5. WHITE Blood Cell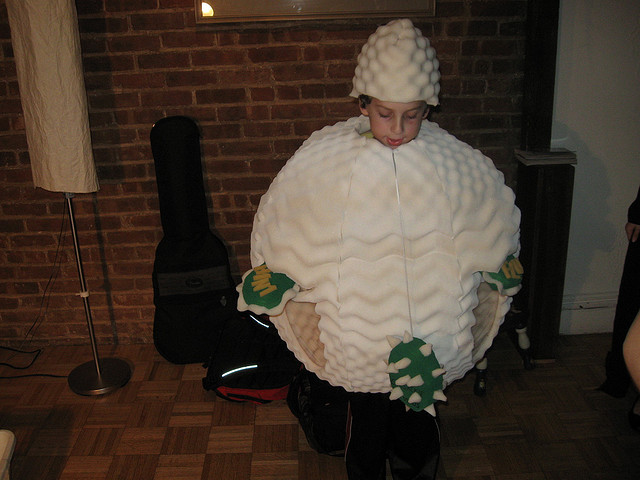 jpotisch / Flickr / CC BY-NC-SA

It's a brilliant idea for science teachers, medical practitioners and those who are fascinated by the human body, suitable for men, women and kids alike. You could even dress your baby or a pet up!
Since this idea is out of the norm for Halloween costumes, it's definitely one you'll have to create yourself.

Here's How to Find the Kid in Yourself
1. Shari Lewis with Lamb Chop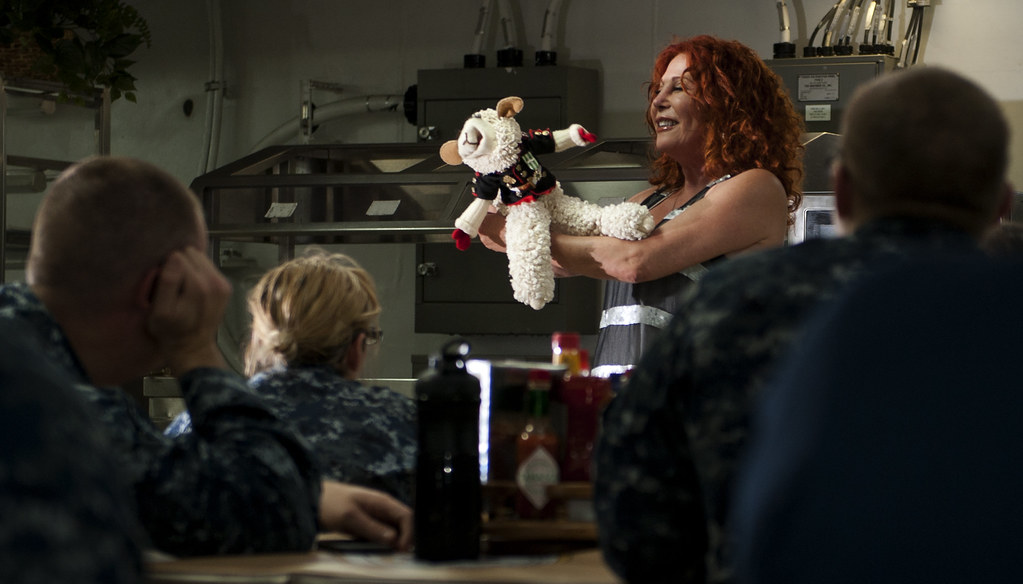 Official U.S. Navy Imagery / Flickr / CC BY

2. Barbie
3. Minion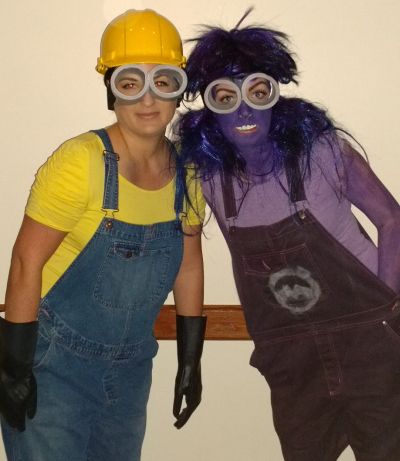 Red Touch Media / Flickr / CC BY-NC

If you're looking for stores that sell this costume, you can find it just about anywhere, but Buy Costumes offers a huge selection.

4. Superhero Costumes - Hulk, Captain America, Thor, Etc.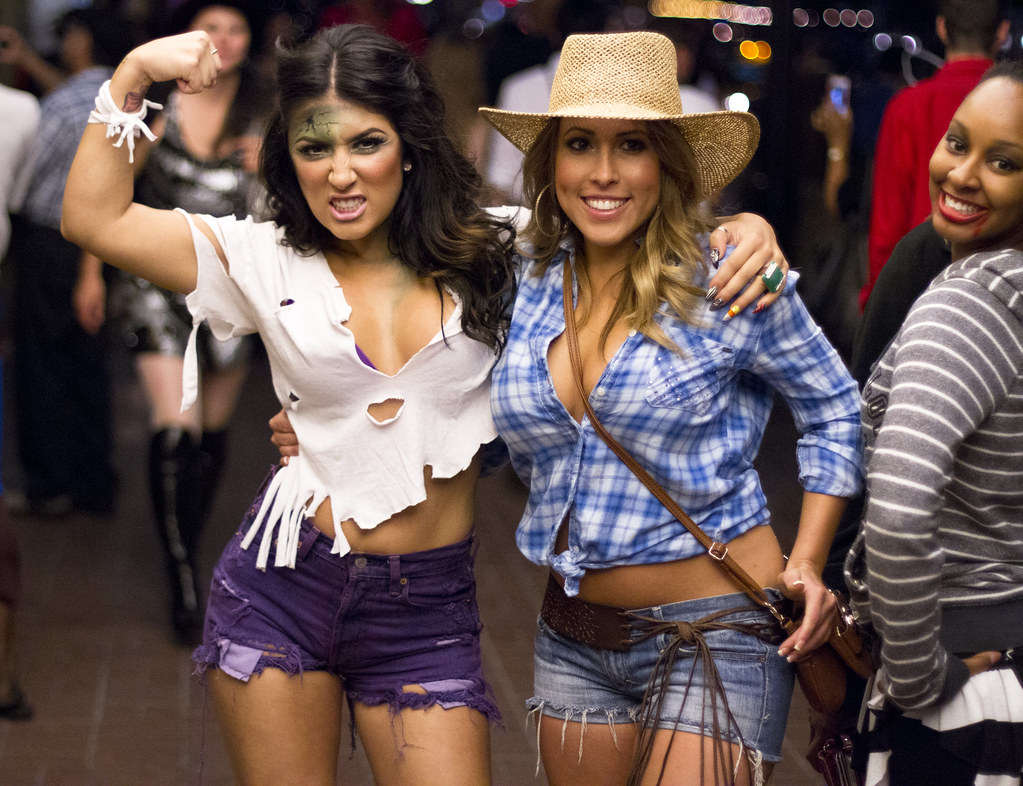 San Diego Shooter / Flickr / CC BY-NC-ND

Sexy Halloween Costumes for Women
1. Daenerys Targaryen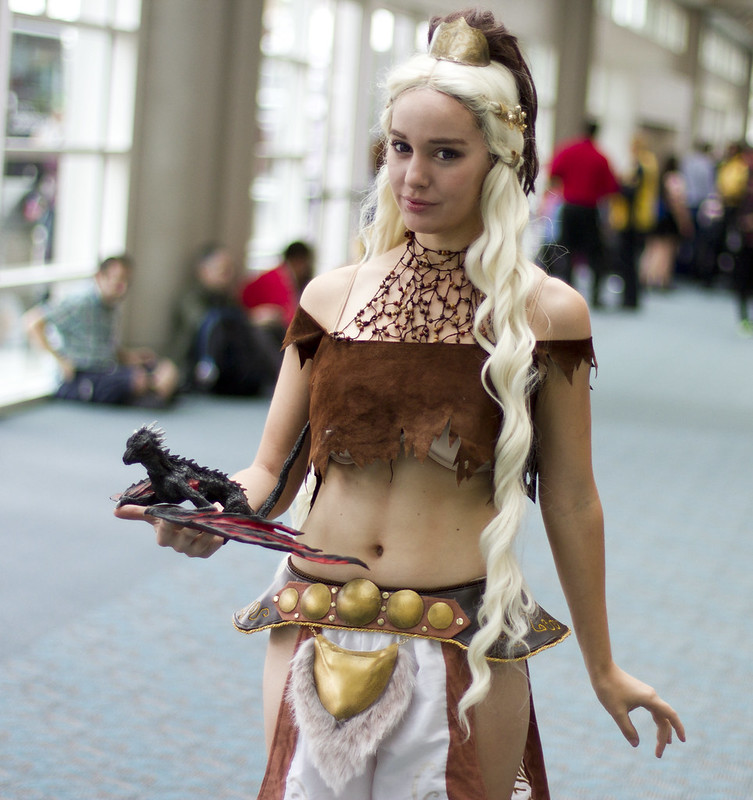 San Diego Shooter / Flickr / CC BY-NC-ND

It doesn't have to be costly, but a high-end authentic version will be a bit pricier than a more generic big box one. Fanrek sports a fetching rendition for about $125.

2. Princess Leia
3. Mermaid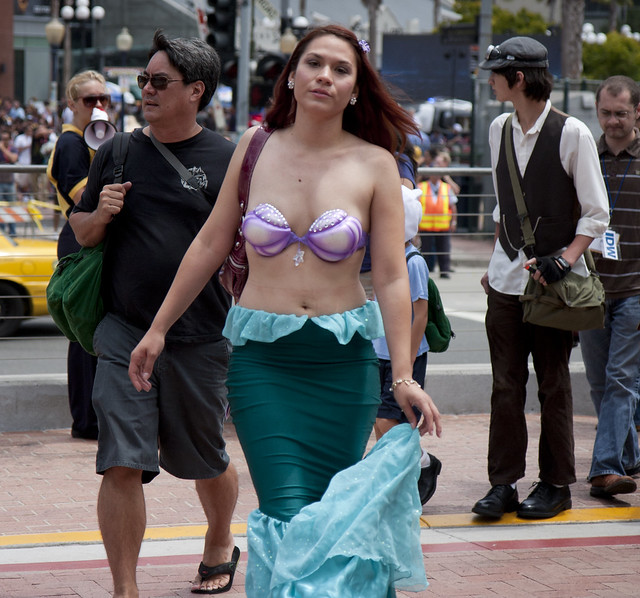 San Diego Shooter / Flickr / CC BY-NC-ND

If you're looking to make this costume even more realistic, adding makeup is a splendid idea. Buzzfeed offers stunning Halloween makeup tips to finish off any costume.

4. Roman Empress
5. Genie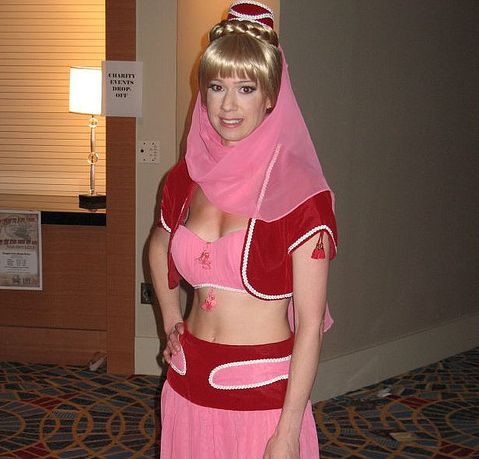 This sexy costume is mystical and beautiful at the same time. You could be the talk of the party with a genie costume.

Costume Ideas for Couples
1. Pacman & Mrs. Pacman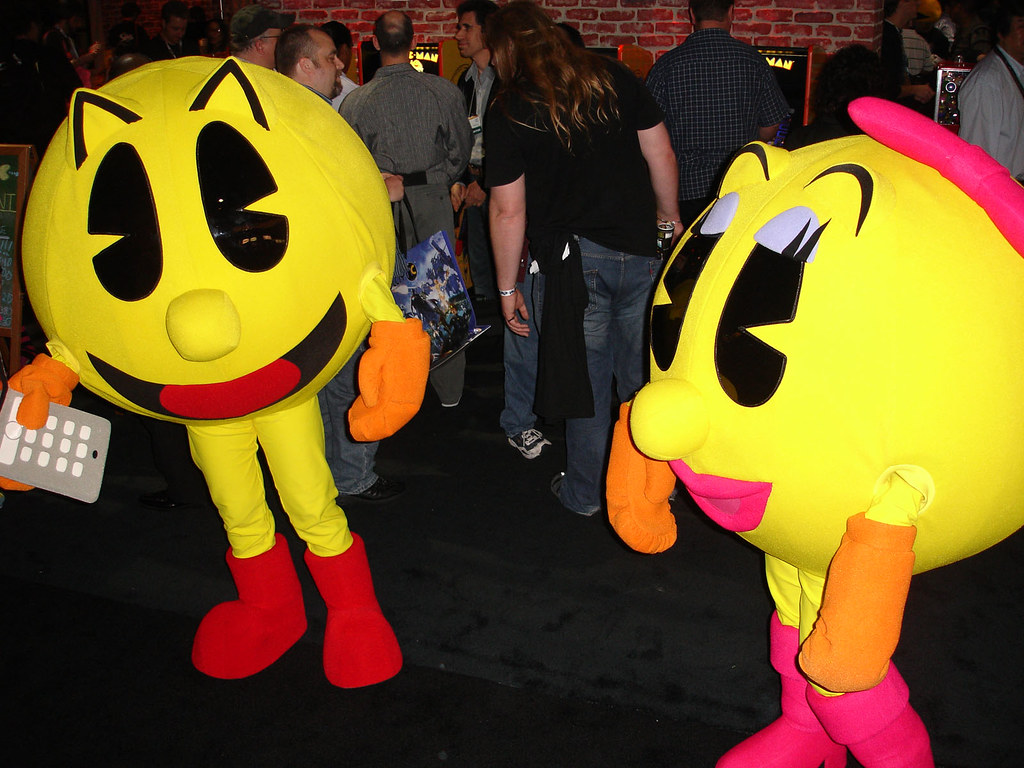 2. A Box of Nerds
3. Mario & Luigi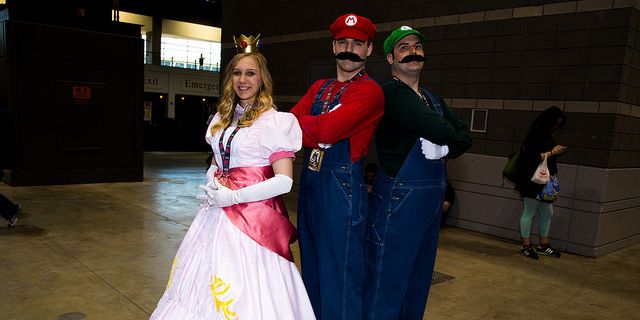 Princess Peach and the Mario Bros
Pat Loika / Flickr / CC BY-NC-ND

4. Man in the Yellow Hat and Curious George
5. Terrence & Philip (South Park)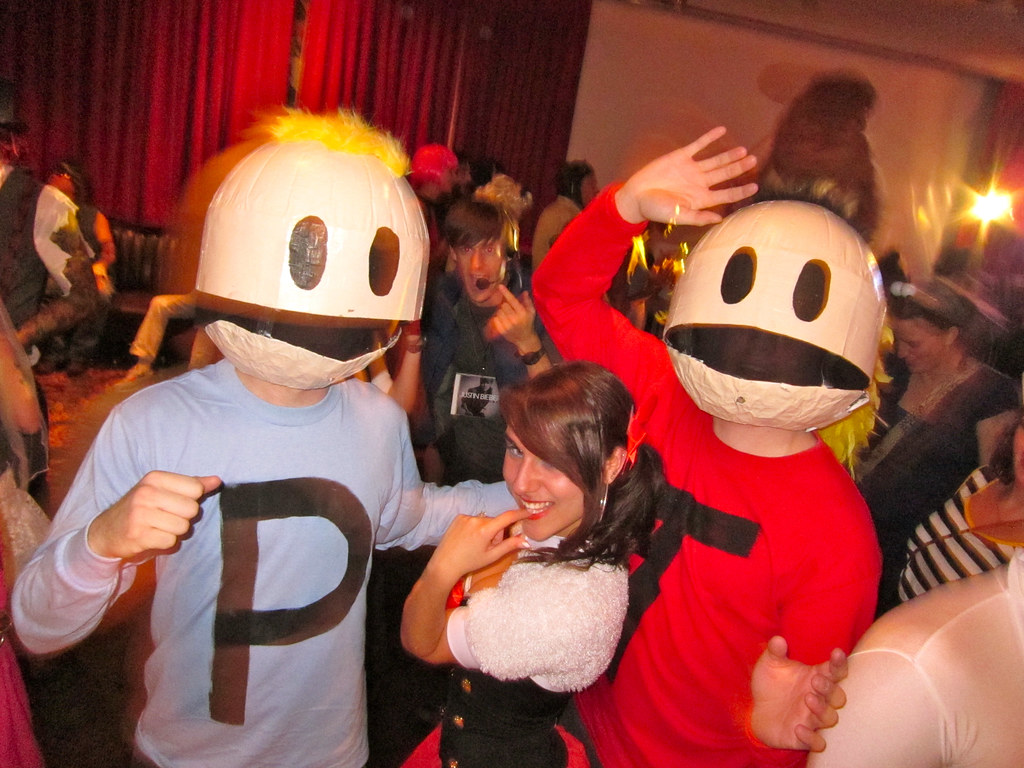 Mark & Andrea Busse / Flickr / CC BY-NC-ND

6. Link and Zelda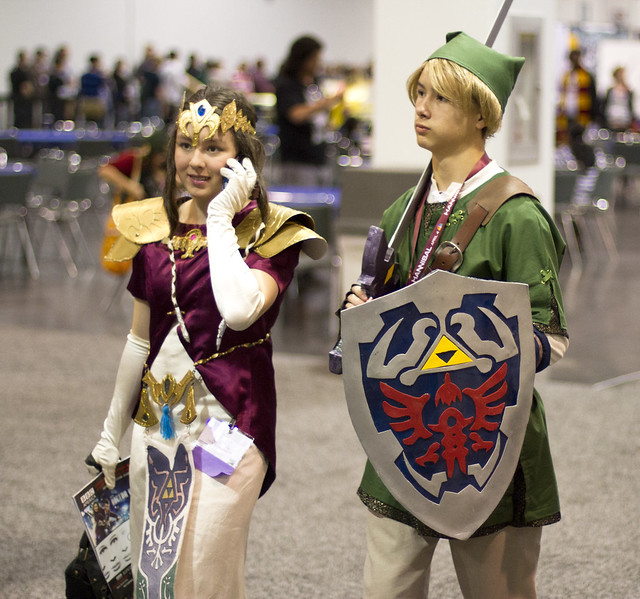 San Diego Shooter / Flickr / CC BY-NC-ND

Better yet, they're amazingly available. Etsy, Ebay, Target and Amazon all have the game character costumes available. If store bought costumes aren't for you, you can also check out this Link and Zelda idea.

Cheap and Easy DIY Halloween Costume Ideas
2. 50 Shades of Gray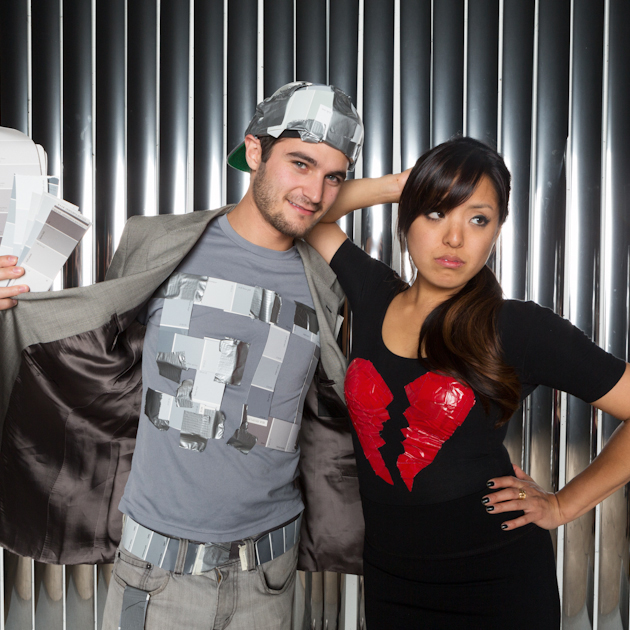 Storefront for Art and Architecture / Flickr / CC BY-NC

All you need is a bunch of gray paint chips and a shirt to stick them to. This is one DIY anyone can do.

3. Bag of Jellybeans
4. Bath Puff
5. Pinata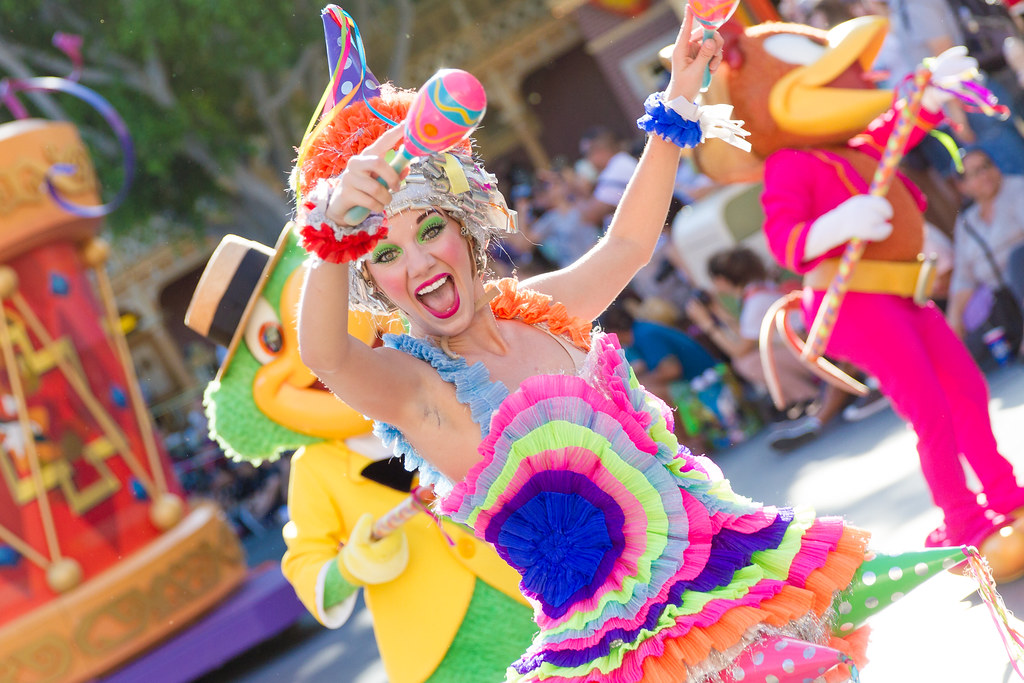 heytherejere / Flickr / CC BY-NC-ND

6. Jellyfish
Enjoy Halloween with Any Costume
Have these ideas gotten your creative juices flowing? Read more about medical and health themed costumes.