The Top Phlebotomy Training Books
September 29, 2016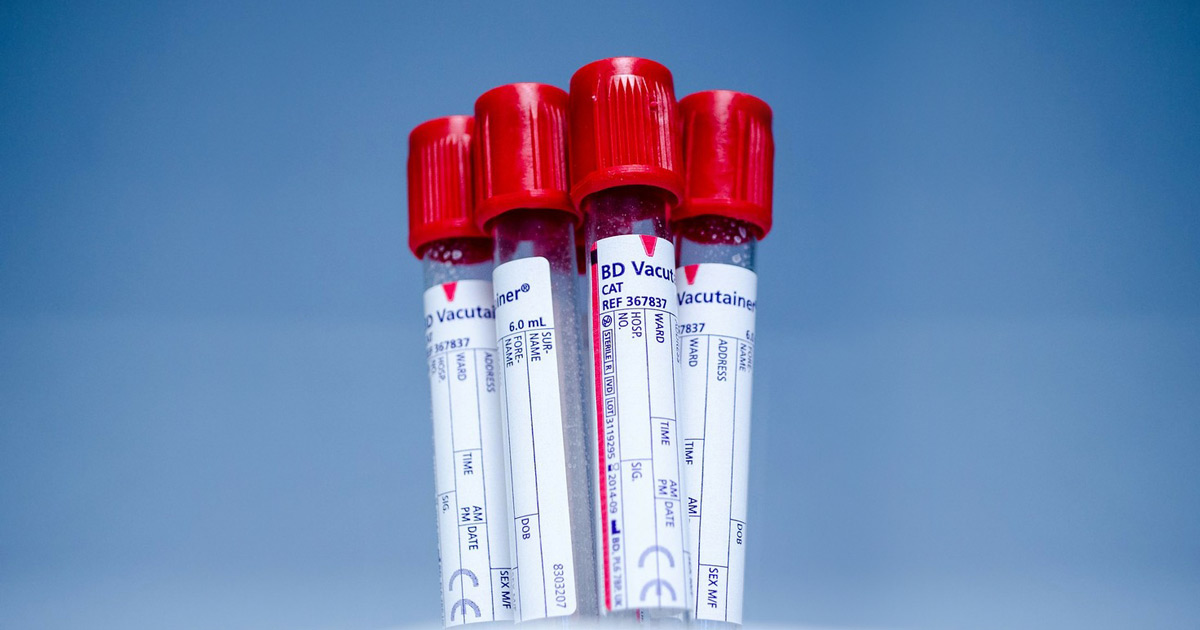 So you're going to become a phlebotomy technician! As a new student, you're probably full of questions: what will your training cover, what are the essential skills you'll need to know for your new job, how will you ever pass the phlebotomy certification exam?
Whether you're looking to supplement the assigned texts for your phlebotomy course, engage in some extra professional development, or just pick up a fiction or popular science book outside of work or class, we've compiled a list of the best phlebotomy books to meet your needs.

Phlebotomy Training and Reference Guides
Kathryn A. Booth and Lillian Mundt (McGraw-Hill Education)
Co-authored by a nurse and a medical lab scientist, this book aims to make your transition from the classroom to the lab simple and straightforward. Focusing on developing the necessary skills for your future job, Booth and Mundt take you through technical and anatomical background information before delving into the procedures you'll perform as a phlebotomist. Particularly interesting is their chapter on professional behavior.
The book includes access to McGraw-Hill's online educational tools. Make sure you pick up the most recent edition – students have reported multiple errors in the practice question answers in the previous edition.

Sultan Khan and Faisal Khan M.D. (McGill Education Publishers)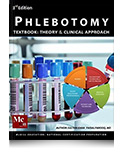 This all-in-one guide covers the latest information on how to become a phlebotomist, with illustrations and practice questions to guide your studies. Students appreciate the hands-on approach with step-by-step how-to photos showing procedures, color-coded terminology guides, and labeled illustrations of anatomy and tools.

Ruth E. McCall and Cathee M. Tankersley (Wolters Kluwer)

This up-to-the-minute text provides you with everything you could possibly need to know in your phlebotomy education, covering history, phlebotomy's place in the healthcare field, anatomy, procedures and patient care. Updated with the most recent guidelines and standards, Phlebotomy Essentials reflects the way today's students learn and includes information on the latest technology and diversity awareness in working with patients.
There's also a workbook and exam review book available, plus supplementary quiz software.

Frederick L. Kiechle (College of American Pathologists)

Looking for a guidebook that will stay with you after your phlebotomy training is done? This spiral-bound handbook published by the College of American Pathologists has stood the test of time, being published as a teaching text and reference guide for more than 35 years. It's been updated with the latest information on needle safety for phlebotomists and patients.

Susan King Strasinger and Marjorie Schaub Di Lorenzo (F.A. Davis)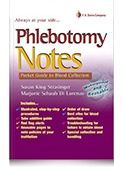 A popular choice for interns and new phlebotomists, this pocket-sized reference book is easy to carry around with you and includes pages you can write on and easily wipe clean to keep track of procedure details at different locations.
This is a great guidebook for those just getting used to clinic environments to keep tips and reference information on hand – and many find it a great study guide to pass the phlebotomy certification exam from the National Healthcareer Association.

Pamela Primrose (Saunders)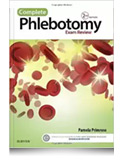 Ready to pass your phlebotomy exam and become a certified phlebotomy technician? We all know practice makes perfect, and this guide gives you a whopping 1,500 review questions (and their answers with commentary), as well as letting you complete a 100-question phlebotomy practice test to ensure you're fully prepared for your certification exam.
Additionally, the book includes access to its website with an additional 500 questions and the opportunity to complete the practice tests online.

Professional Development
Scott Louis Diering (Blue Dolphin Publishing)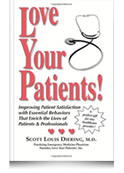 It's not just about the blood. Any good phlebotomist knows that patient safety and satisfaction is a crucial part of your job. Writing for healthcare professionals to improve their interpersonal skills while working with patients, and using anecdotes of good and bad patient interactions, Diering teaches healthcare professionals to love and respect their patients.

After Hours
Sometimes, you just need some reading that's not for work or school. Here are a couple of bloodthirsty titles to check out.
Douglas Starr (Harper Perennial)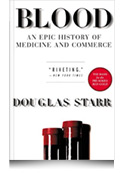 Phlebotomists know their profession has a fascinating history. For those looking for some more background on the substance they work with, this non-fiction book, a winner of the Los Angeles Times Book Prize, covers the history of blood in medicine from magic to the AIDS crisis. Science journalist Douglas Starr looks at the history of medicine from the 17th century to the 1990s, from transfusions and experiments with animal blood to global blood banks.

Vincent Lam (Harper Perennial)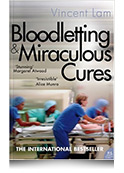 This award-winning collection of short stories by a Canadian doctor follows the life of four medical students as they transition from training to real-world work...sound familiar? Author Vincent Lam takes a sharp and darkly humorous look at the medical world and at the challenges faced by new medical professionals.
Whether it's working with patients, the latest lab techniques, or a history of the job, phlebotomy is a career choice where there's always something new to learn.
 Are you ready to take the next step in your phlebotomy career? Check out the phlebotomist training program offered by AIMS today.