As we continue to navigate through an unprecedented global crisis, allied health professionals remain at the forefront of the COVID-19 pandemic, showing us just how essential their role is.
With the uncertainty around the novel coronavirus, attending top medical events can be an extremely valuable experience. For allied health workers, these events are the perfect opportunity to learn and develop, expand their professional network, and keep up with the latest industry developments and solutions.
Below, find some of the most exciting events for the allied health community that you can attend in person or from the comfort of your home.



The National Allied Health Conference
The Australian National Allied Health Conference is a three-day event held every other year. This year, the 14th edition of the conference is scheduled to take place from August 9th to August 11th, with pre and post-conference workshops scheduled for August 8th and 12th.
The event will bring together medical professionals, educators, researchers, and policymakers to explore and give insights into the current and emerging issues in the field. Although the conference is for allied health professionals operating in Australia, it could serve as a great online resource for U.S. experts, as well.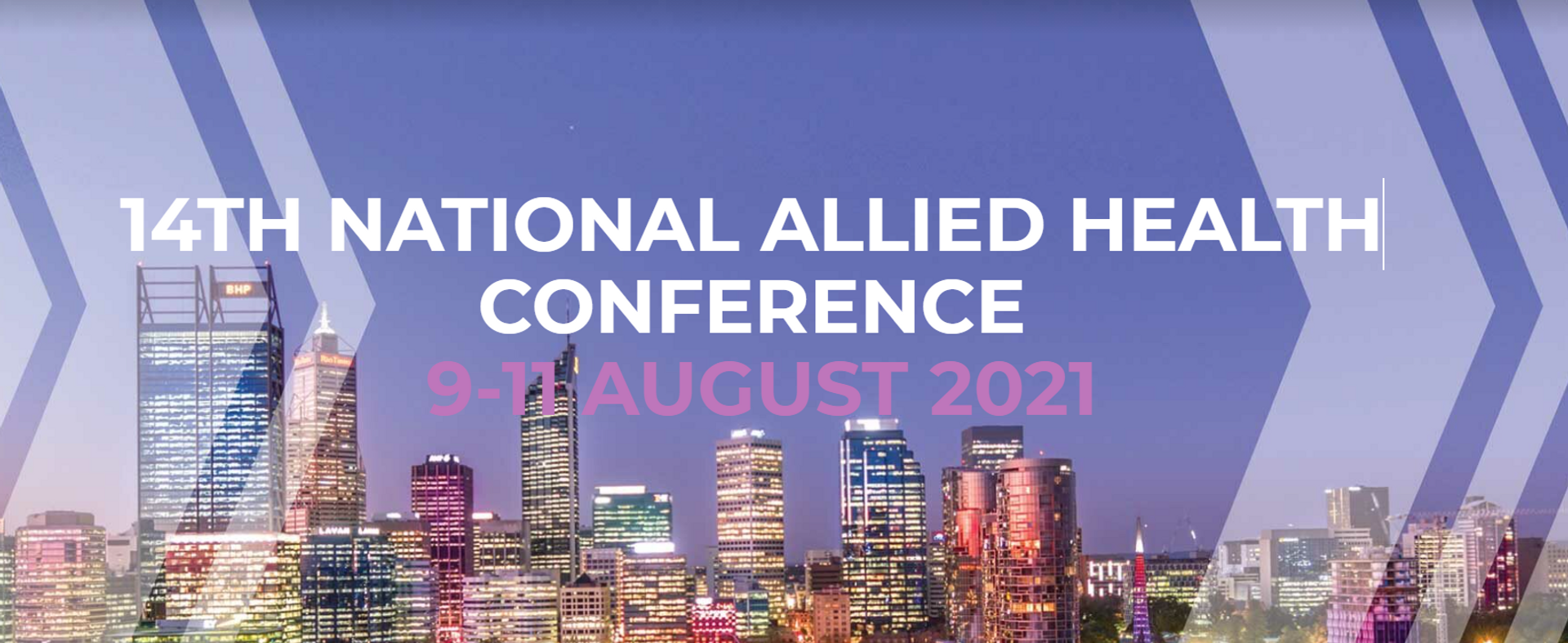 World Health Summit
The World Health Summit is a leading global health conference that will be held from October 24th to October 26th both physically in Berlin, Germany, and digitally. The forum will host speaker sessions based on healthcare improvements. Attendants will get the chance to meet industry experts and learn more about improving healthcare worldwide and promoting fair access to prevention and medication.
International Conference on Technologies for Healthcare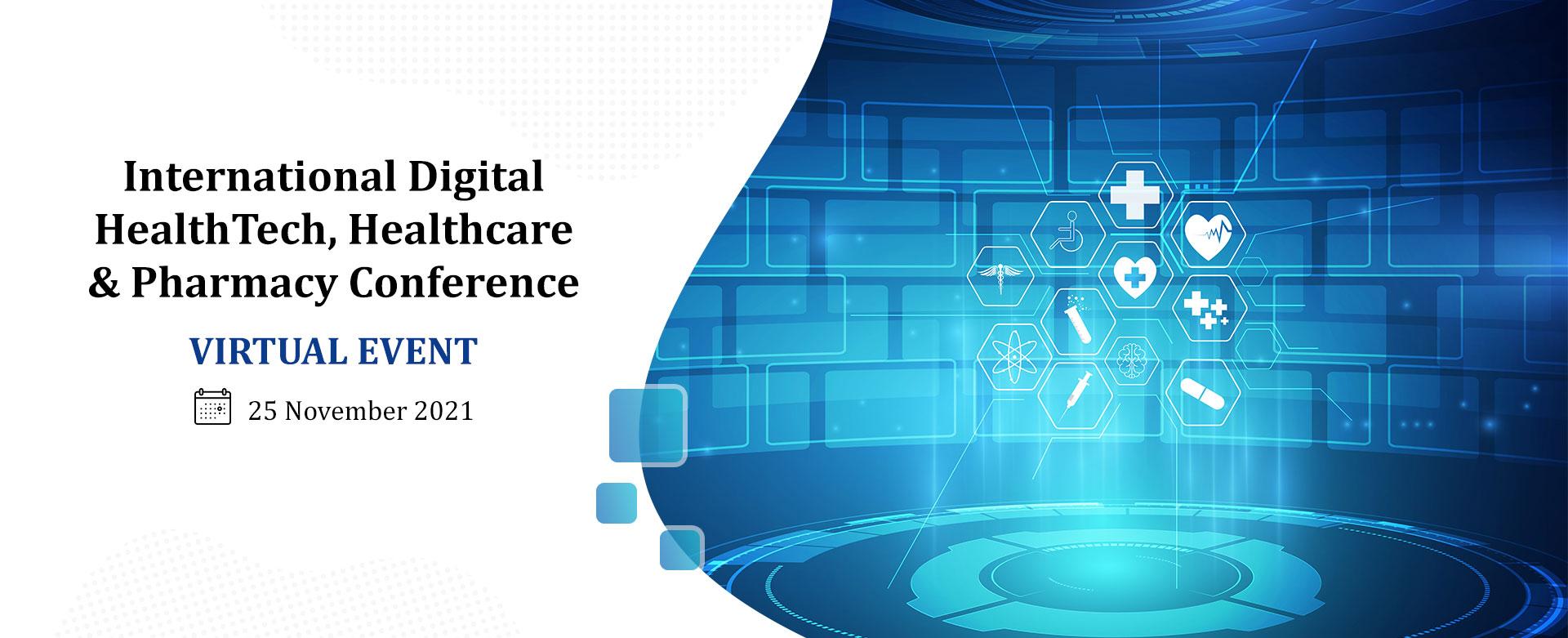 From improving the efficiency of care to reducing medical costs, technology in healthcare has had an undeniable impact on many practices and processes within the industry. The International Conference on Technologies for Healthcare (ICTH) provides an opportunity to explore and learn about new technological advances in the medical field.
The event will take place between April 22nd and April 23rd and will bring together leading researchers, research scholars, and academic scientists to exchange research results and discuss current trends, innovations, and challenges.
You can attend ICTH 2021 virtually by purchasing different tickets. For listeners, it will cost $250 to gain access as an early bird or $300 for the regular ticket.
Events for Pharmacy Tech Students
Working as a pharmacy technician is an exciting and fulfilling career path. Two of the more inspiring events happening in 2021 are the NCPA Annual Convention and the APHA Annual Meeting.
Every year, the National Community Pharmacist Association (NCPA) hosts a convention centered around informative sessions and inspirational messages from spotlight speakers. The NCPA 2021 Convention is scheduled for October 9 - 12 in Charlotte, North Carolina.
The American Public Health Association (APHA) Meeting and Expo is another event worth booking. The APHA 2021 Meeting allows the health community to experience robust scientific programming, social events, and professional networking. This year, APHA is aiming to host an online/in-person meeting between October 23rd and October 27th.
A Special Date for Medical Assistants
As a medical assistant (MA), you are helping patients receive the best possible care and support every day.
The American Association of Medical Assistants (AAMA) Conference is among the largest and most influential yearly gatherings of MAs. The 2021 AAMA Conference will take place in Houston, Texas from September 24th to September 27th.
Medical Billing and Coding Events
From obtaining information from clinical documentation to creating insurance claims, medical billing and coding specialists play an essential part in the healthcare field. As regulations and technology are continuously changing, keeping your knowledge current is vital.
While more information is to be revealed, the National Medical Billing Conference hosted by the American Medical Billing Association is a must-visit for medical billers in 2021. The event is an excellent way for both industry exhibitors and medical billing professionals to get together, learn, and exchange ideas.
Another forum worth considering is the American Academy of Professional Coders National Conference, or Healthcon 2021. The event is open to all medical coders and billers interested in the new industry developments brought on by COVID-19, as well as the changes in Telehealth. Healthcon 2021 will be held in Dallas, Texas from March 28th to March 31st and can be joined virtually or in-person.
Special Event for Neurodiagnostic Techs
ASET is a premier international professional association for anyone involved in the recording and study of electrical activity in the brain and nervous system, including EEG and neurodiagnostic technologists. This year, ASET's Annual Conference is scheduled to begin on August 19th in San Diego, California, with more details to be announced soon.
Event Schedule for Endoscopy Techs
Completing an endoscopy (GI) technician training program provides the chance to enter the allied health industry and follow a rewarding, hands-on career path. Healthcare, however, is ever-changing and keeping up with industry trends and changes is important.
The American Society for Gastrointestinal Endoscopy is organizing an educational experience for anyone interested in the advancements in endoscopic technology. The Gastrointestinal Endoscopy Congress 2021 will take place online on March 5th and March 6th.
GI technicians can further take advantage of one of the many World Endoscopy Organization events. You can find an overview in WEO's event calendar.
Trending Online Resources for Allied Healthcare Professionals
Allied health events provide amazing opportunities to gain valuable insight and knowledge of the field, as well as grow your professional network. With plenty of intriguing job opportunities and tons of useful resources online, there has never been a better time to be an allied healthcare professional.
To create an engaging and effective learning process, watching educational videos can be a great start. With a spectacular number of medical YouTube channels, aspiring health professionals are bound to find inspirational material that will make studying medical topics easier and more entertaining. As you go, remember to also keep an eye out for any medical terminology tips and resources that might work for you.
Ready for more online inspiration? Check out the top 10 social media healthcare influencers.