Top 7 Influential Health Care Blogs
June 21, 2013
With the number of online health care blogs continually increasing, it can be time consuming trying to sort through all of them. There are numerous blogs dedicated to the different facets of the health care industry, but some are infinitely more reliable, interesting and influential than others. This article discusses seven of the most prominent health care blogs available today. They cover a range of topics, including laws, policies and best practices.

The blogs posted on the Mayo Clinic site are appropriate for medical professionals, patients and students in the health care industry. Advancements in medical practices and research are provided for professionals, and training opportunities are listed for those interested in the medical field. Individuals facing health challenges or struggling with illness can research the most recent advancements and trends in medicine.
This website supplies a wealth of information regarding technology, social media, mobile services and education in the health care universe. Physicians, students and health care writers provide blog content that is relatable and useful to virtually anyone interested in medicine. Fitness tips, career advice and suggestions for continuing education in the medical industry are common topics for the blogs on this informative website.
Because so many hospitals and medical facilities implement the use of electronic medical records, EHR Bloggers is indispensable for health care professionals. The website is a source of information for practitioners transitioning to an EHR system. It is also a vital tool for improving current managed care operations. IT professionals can access numerous strategies for optimizing health care delivery through EHR Bloggers.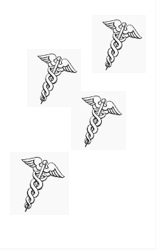 The Health Care Blog
This comprehensive collection of carefully constructed articles gives readers endless amounts of information regarding the drug industry and health care policies. Expert views and reports on health care reforms, wellness programs and hospital pricing variances are some of the topics covered. From medicines to insurance plans to treatment programs, the blog posts discuss virtually any medical subject the general public may be interested in.
The blog posts created for this site focus on the legislative aspects of health care. Business practices, privacy guidelines and codes of ethics are covered in this informative collection. Health care providers can gather important data regarding federal and state regulations in the medical industry. In addition to being a vital resource for legal guidelines, the posts detail specific cases related to a wide range of health care regulations.
Unlike many other medical-related blogs, the articles on this website are centered around the more human facets of health care. Topics include insurance coverage, the overall quality of health care in the country and the various types of plans available. The influence of politics and government are detailed as well. The blog posts also feature stories and opinion pieces about the challenges associated with an expanding health care industry.
Blog posts on this website are both entertaining and educational. Anyone looking for a real-life perspective on a medical practice, product or company will enjoy the content on this site. The articles offer insight into the ever-shifting world of pharmaceutical marketing. Views on the most recent technologies, promotional campaigns and social media awareness are provided in a fresh and compelling manner.
The health care industry is an immense universe. Professionals, patients and students need accurate resources to keep up with the developments. These blogs make an impact because they cover a variety of issues associated with health care practices and policies. The facts and opinions presented in each article are straightforward and thought provoking, which is an essential combination for any noteworthy blog.