Teaching, Learning & Accreditation: Behind the Scenes of the DMS Program with Sally Turso [Interview]
January 10, 2013
The American Institute of Medical Sciences & Education is a New Jersey based higher-education institute that specializes in training students in the allied healthcare fields.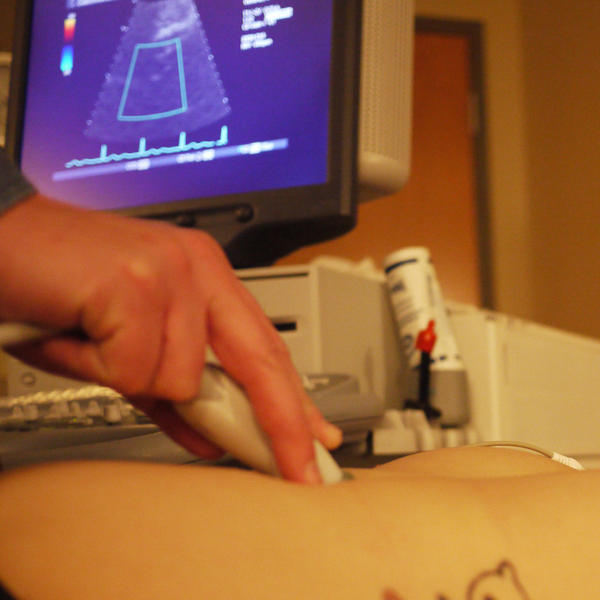 Thirteen Of Clubs / Foter / CC BY-SA
Sally Turso, an instructor at AIMS Education for the Diagnostic Medical Sonography academic program takes us behind the scenes of the career and academic training at AIMS. The following interview offers some insight into the admission process, certification procedures and the training policy of the institute that aims to train the next generation of allied health professionals.
Q: How did you get involved in the allied health field?
S.T.: Initially, when I was first in college, I was interested in business. I hold a Bachelor of Science in marketing, but as I grew up, and had kids, I developed a serious interest in healthcare and wanted to pursue a career in that field. So I went back to school and I currently hold a double certification in diagnostic medical ultrasound for both OB/GYN and abdomen. There are different modalities in medical ultrasound – there is vascular, OB/GYN and abdomen and I am registered for abdomen and OB/GYN.
Q: What is the position you hold at the institute?
S.T.: I hold two positions actually. First, I am the clinical coordinator for the externship program. This involves tracking the externships of our students and making sure their scanning is correct and that things are going well and they are getting enough exposure to all the modalities of ultrasound. I correspond with the technicians and the radiology department to make sure our students' externships are going smoothly.
My other position is as an instructor at AIMS. I do the clinical teaching, which is the actual scanning.
Q: So is it a practical approach?
S.T: At AIMS there is a great deal of both theory and practical – I'd say it's 50/50, theory and practical. There are teachers who teach more theory and others – more practice. My job, however, is more practical. I teach the students the practical part – the scanning techniques in the labs.
Q: What is the admission process? Is any prior experience within science or healthcare required?
S.T.: No. Firstly, you don't need a college degree to enroll in the diagnostic medical ultrasound program. If you do have a degree, that may be helpful, but overall you don't need to have one because they teach you everything – the medical terminology, ultrasound physics and all the theory concerning the human anatomy and the three modalities of ultrasound. Then you learn how to actually scan. After that, you go on your externship and only perform scanning, but of course you'll have to know all the theory to be able to do the scanning.
Q: So, what you're saying is that after high-school graduation you can enroll at AIMS?
S.T.: Yes. The thing about our school is that we have the CAAHEP accreditation. So, after graduation, our students can sit immediately for the ARDMS registry exam, unlike the other route that other schools offer, where you first have to obtain work experience prior to taking the credentialing exam. So it's a direct path to certification, here at AIMS.
Q: How long do the academic programs at AIMS last?
S.T.: Each academic program varies. Around 24 months for DMS.
Q: In your personal experience as an instructor, why should a potential student choose AIMS if wanting to pursue a career in diagnostic medical ultrasound?
S.T.: Overall, we have a good reputation and most of our students are able to obtain jobs pretty quickly after graduation. Also I get good feedback from various technicians and radiology departments that our students are very well equipped in both theoretical knowledge and practical experience. And a lot of the schools do not have the accreditation to sit directly for the ARDMS.
Q: How many students are there typically in a class?
S.T: About 10-15 people, so it's a nice ratio for both teaching and learning. There is enough practice time and interaction with the instructors.
Q: Is it a policy of AIMS to have smaller groups of students?
S.T.: It's standard at AIMS that classes are small. That way the communication between the teachers and the students is more relaxed and the learning process is proven to be more effective.