How Snapchat Surgeons Transform the Industry's Image
January 10, 2017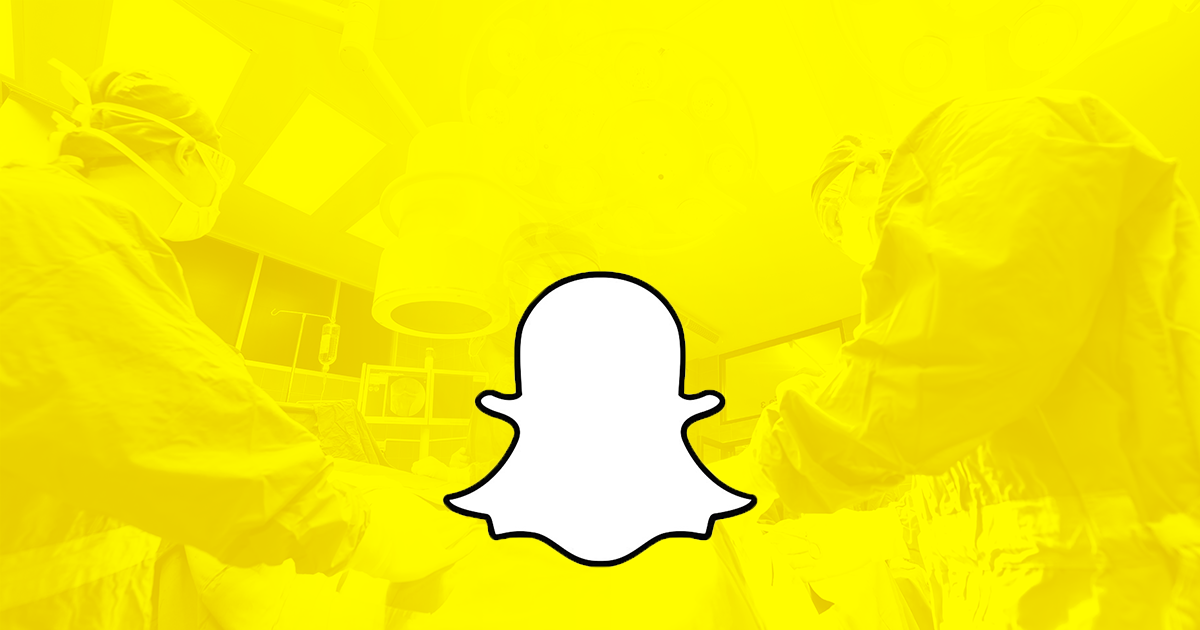 Snapchat is the fastest growing social network for teenagers and millennials. In fact, experts believe that one in five Americans used Snapchat during 2016. Medical professionals, especially plastic surgeons, have jumped on this trend, and have found a niche on Snapchat among viewers who want to check out graphic surgical content.
But while there are doctors and surgeons hoping to make a lasting imprint on modern medicine, there is a concern in the medical community that the growing social media trend might hurt the professional bond between doctor and patient.

Snapchat Offers Real Benefits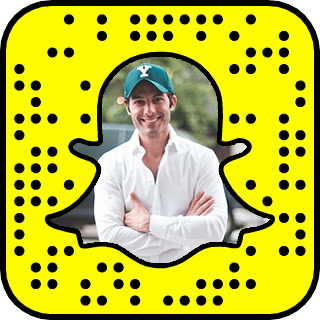 @dr_snapchat, or Dr. Rubinshtein, as he's known professionally, decided to use the social platform to answer dental questions, show basic procedures, and explain lab work to people who otherwise feared to go to the dentist.
He explains that prospective clients' fears are alleviated when they "see a fellow patient sat in the chair, totally relaxed while having the same procedure they are about to have." Rubenshtein believes that his patients are much calmer after seeing the curtain pulled back on routine appointments, and this encourages them to visit more frequently.
In December of 2016, Dr. Shafi Ahmed, a UK teaching surgeon, streamed a routine hernia operation using Snapchat glasses. As an educator, his primary intention for using Snapchat was to extend educational opportunities to areas where shortages of surgeons exist. Initially, about 200 viewers participated in the streaming, but on YouTube, the surgery has racked up thousands of views.
He added, "I'm looking for ways we can use cutting-edge technology in relatively low-cost gadgets to teach people everywhere."

The Questionable Nature of Snapchatted Surgeries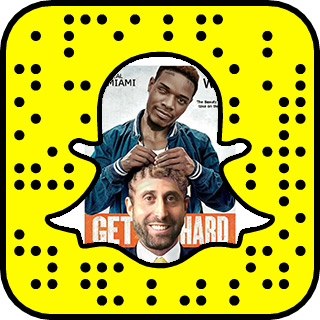 @TheRealDrMiami, or Michael Salzhauer, is easily the most popular plastic surgeon on Snapchat, receiving nearly two million views per snap for his videos.  He is by no means the only aesthetic plastic surgeon performing on Snapchat today, but no other doctor rivals his popularity.
He's come under fire from the medical community for his lighthearted approach in the operating room, which has included cracking jokes, wearing costumes, and even holding bags of human fat while sporting "gangster" poses.
Though most patients request anonymity during their streamed operations, Dr. Miami happily admits that there are some who sign release forms in a bid to gain internet popularity. He's even known to give them a shout-out via their Snapchat handle before the surgery begins.

Not All Plastic Surgeons Agree
Of course, there are countless benefits to aesthetic surgery, but many plastic surgeons disagree with Dr. Miami's Snapchat techniques. Dr. Matthew Schulman (@nycplasticsurg) is another popular Snapchat doctor with a growing following. Schulman's idea is "to educate people, and I'm trying to do it in an entertaining way so that people aren't bored, but I'm not dressed up in costumes, we're not dancing around."
Dr. Daniel Maman agrees that "the appeal of these Snapchat accounts is that they're talking about non-surgical issues, are cracking jokes, wearing sunglasses, or wearing costumes in the … I think that these surgeons have gone beyond what's ethically acceptable in the practice of safe surgery."

The Future of Social Media and Medicine
Aesthetic plastic surgery procedures are on the rise in the United States.  What's more, a study in 2013 stated that
33% of surgeons saw an increase in plastic surgery requests
that were directly related to social media.  We can conclude that medical-based Snapchatting is on the rise.
Over the coming years, we will likely see an increase in redefining confidentiality and ethics, especially when it comes to social media. We'll also see an increase of governance by medical boards.

The Ethics and Legality of Snapchat in the OR
But where some wield their responsibility wisely, others
may be taking it too far
when it comes to sharing content on the social media. Some experts posit that glamorizing Snapchat in the operating room normalizes similar behavior and threatens the trust and confidentiality between medical professionals and their patients.
How This Affects Prospective Medical Professionals
Dr. Schulman
admits
, "I have people either just interested in plastic surgery and they are viewing it essentially as a reality television show. Then I have people interested in plastic surgery and researching."
Obviously, being fascinated by the gory and strange separates medical students from the rest, but there's definitely more to treating patients than surgery.

What Can You Do as a Future Medical Professional?
While graphic content on 10-second videos may intrigue those interested in a medical career, you should involve yourself in hands-on work like job shadowing or volunteer work to understand the comprehensive scope of what the healthcare sector requires. Snapchat surgeries don't require the 'bedside manner' that medical professionals need to succeed.
If you currently follow doctors and surgeons on social media, most doctors recommend that you focus your energy on the experts in their field. Are they being published? Have they been awarded by scientific and medical organizations?  Do they post about current issues and focus on patient-centered treatment?
We hope this helps inspire you to expand your knowledge and interest in the medical field. If you're interested in working in the surgical field, but not necessarily looking to become a surgeon, be sure to visit our Surgical Technologist Program to get started.