How to Secure a Medical Assistant Job
July 28, 2016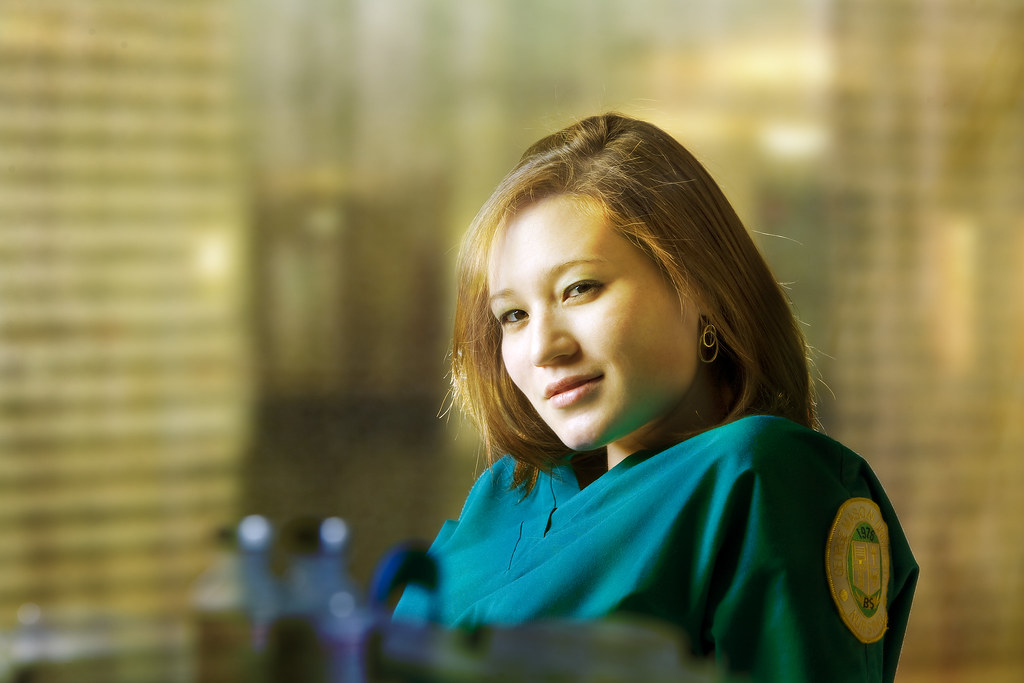 Walt Stoneburner / Flickr / CC BY
Deciding on what you want to do in life is a hard enough task, but trying to figure out HOW to actually get employment in that field can seem like mission impossible. You know you're interested in a medical assistant job, but if you're currently studying, planning your education, or a recent graduate, you probably have lots of questions running through your mind:



How will I find the right medical assistant job?


What skills do I need?


Where do I start my job search?


What will make me attractive to a future employer?


Don't panic!  We're here to help answer some of those burning questions.  We'll walk you through the process of how to secure that dream job as a medical assistant.
What Does a Medical Assistant Do?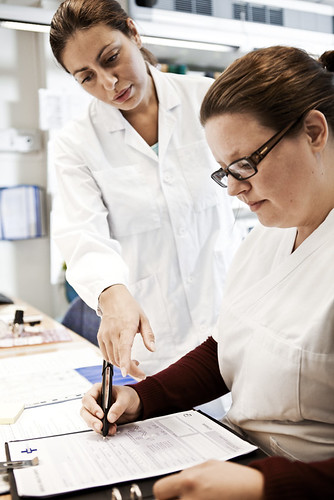 Anoto AB /
Flickr
/
CC BY-NC-ND
It's best to know the destination before embarking on any journey. So first things first, what will be expected of you when you are a certified medical assistant?  Well, medical assistants do a little bit of everything.
Though the specifics of your job will depend on the type of facility and size of the practice, medical assistants can find themselves responsible for a wide range of duties from the clinical to the clerical: taking blood and checking vital signs one day, and dealing with appointment scheduling and insurance paperwork the next.

What Skills Do I Need?
With one of the most versatile job descriptions in healthcare, anyone interested in becoming a medical assistant should be equally adaptable. You should be a highly organized individual who relishes variety and excels in a fast-paced and changing environment.
Having an analytical eye with the ability to pay close attention to detail are essential qualities for the role. And since much of a medical assistant's time is spent dealing with people, whether they're patients or other healthcare staff, good communication skills are also a must.
If you can find a way to make these skills evident on your resume, then you are off to a good start.

Decisions in Your Education
While it may be possible to find employment as a medical assistant without formal training and with only a high school diploma, completing an approved medical assistant training course will give you considerably more job prospects.
There are two main routes available for your formal training: a medical assistant certificate or a medical assistant associate degree. There are pros and cons to both, and which is the best fit for you will depend on your personal expectations, and circumstances.
However, one of the most important aspects of any medical assistant training program is the clinical internship.

Get Hands-On Work Experience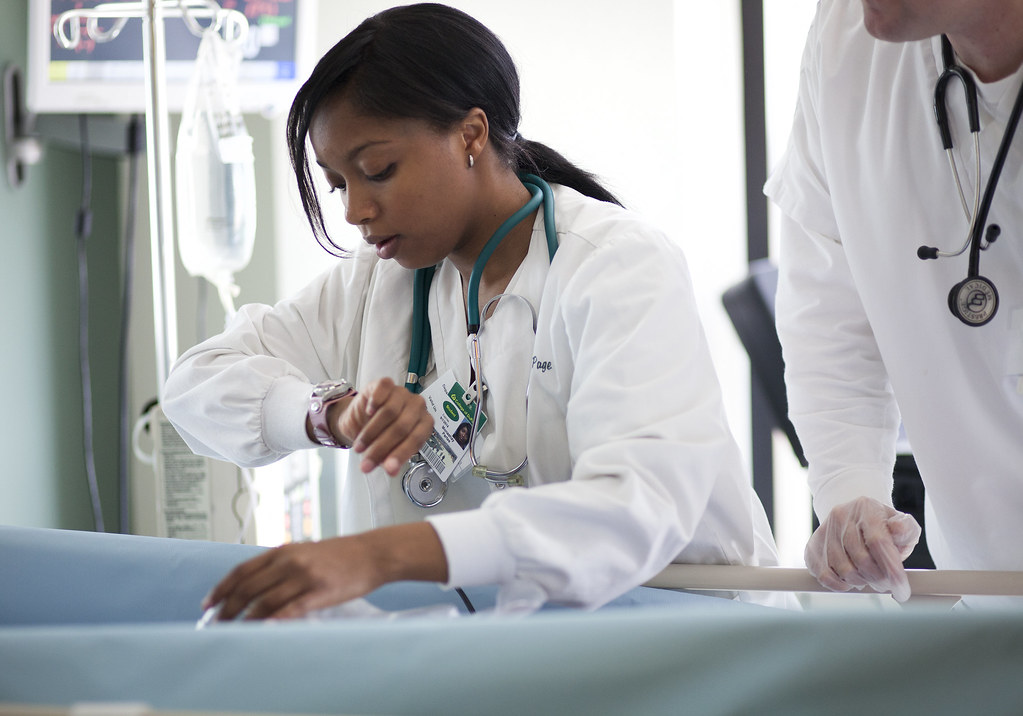 COD Newsroom /
Flickr
/
CC BY
As with any field, the best way to secure employment is to get some experience under your belt.  This is where taking the formal training route can pay off as work experience is a scheduled part of your course.
Clinical internships and job shadowing help students put their learning into practice and develop the essential skills required to make it as a successful medical assistant. It is an opportunity for students to gain invaluable practical experience in a real healthcare environment.
This not only helps with your own personal and professional development, it also sets you apart from the rest when it comes time to applying for medical assistant jobs.
As Mary C. Dyer, certified Medical Assistant and president of the American Association of Medical Assistants (AAMA) states, "Many, many students are hired at their sites just by showing they have a good attitude, are eager to learn and get along well with the existing staff."
Even if you don't get offered a position at your internship site it will still be highly beneficial. You will be making professional connections with established medical professionals who can act as references for jobs and alert you to any other job openings.

Getting Your Foot in the Door
Since the field of healthcare is so vast and multi-dimensional, the employment opportunities for a certified medical assistant are limitless. The main workplace environments open to the medical assistant include, but are not limited to, the health clinic, the hospital and the doctor's office.
In larger clinics or hospitals, medical assistants are able to specialize in either administrative or clinical work, while in other facilities they will take on a dual role performing both.
It can sometimes be a good idea to apply to smaller facilities in the beginning in order to gain experience, find out which area you excel in and then specialize later as your skills and knowledge grow.
Another tactic for securing that dream job is to network, to meet the people in the know who can give you advice or a recommendation.  The AAMA has local monthly meetings, and membership not only gives you prestige on your resume, but also gives you access to career advice, job postings and discounts on further training.

Get Ahead by Specializing
Many medical assistants choose to specialize in a particular field such as pediatrics, obstetrics, or IVF, to name but a few. These more specialized areas are usually more demanding with a higher learning curve. That means less competition for the job, but it can also mean further training or on-the-job learning is required. Those added responsibilities in turn lead to better salaries.
The variety in the medical assistant job means that there are many possibilities to specialize in a range of areas, including patient care, management, or teaching.
If you are interested in a career as a medical assistant you can start your journey right here.