What Does a Medical Assistant Do?
December 19, 2019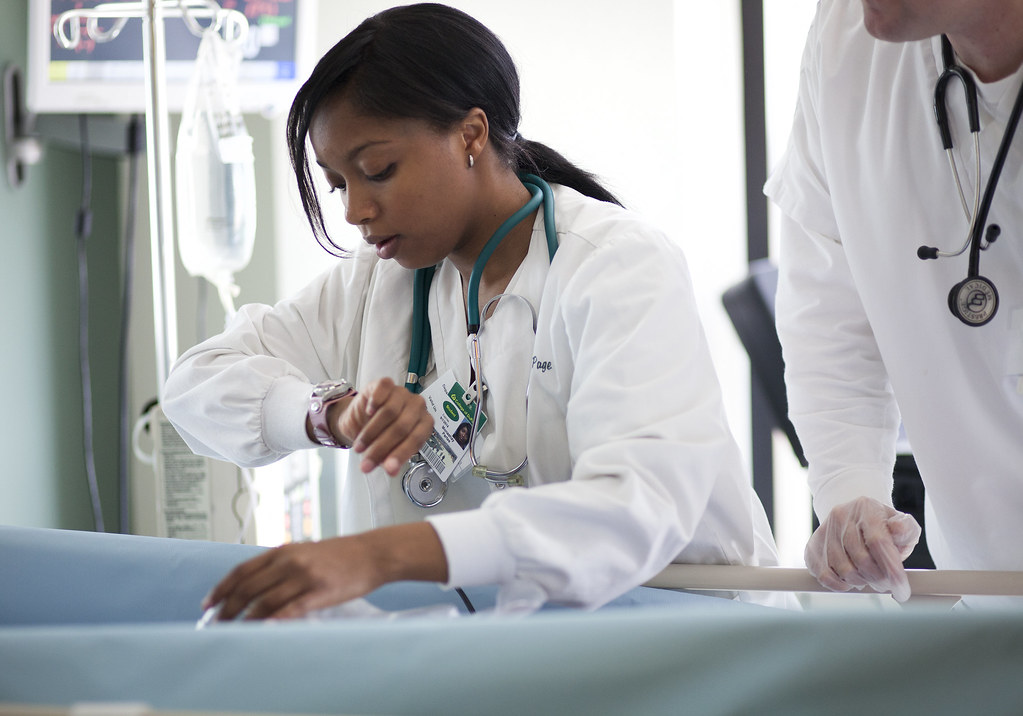 COD Newsroom / Flickr / CC BY
If you've ever considered becoming a medical assistant (MA), your first question probably was, "What does a medical assistant do?" It's almost easier to ask, "What doesn't a medical assistant do?"
With one of the most varied roles in the medical field, there's a lot to uncover about this often misunderstood allied health career.
Medical Assistants: Clinical vs. Administrative
The main reason that medical assistants are capable of handling so many responsibilities is that
medical assistant courses
combine clinical and administrative training. They start with subjects like medical terminology, anatomy and physiology, and patient care while studying courses like
phlebotomy
, electrocardiography, and pharmacology.
On the administrative side, medical assistants also become instructed in medical insurance, medical billing, and medical coding.

A Day in the Life of a Medical Assistant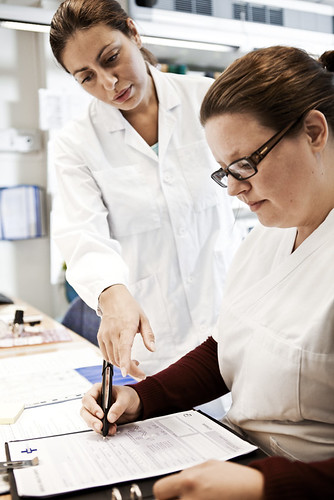 Anoto AB /
Flickr
/
CC BY-NC-ND
Many MAs expect to move to where they're needed. If nurses and phlebotomists need help taking blood or conducting lab tests, you'll be able to step in and assist them.
If the medical billing and coding experts need help, you can go help them, too. If one of these roles really clicks with you, it's even possible to seek a job in that particular field or gain specialized certification.
Generally speaking, a medical assistant's job duties come down to being a flexible member of a massive team. This role makes an enormous difference in how the overall team functions, so medical assistants should be detail-oriented and reliable team players who are always ready to step up.

Career Prospects for Medical Assistants
As we mentioned, one advantage of being a medical assistant is flexibility. If you're interested in working in the medical field but unsure about the roles you might enjoy most, starting as a medical assistant makes a lot of sense.
What's more, medical assistant educational requirements make this a great starting point.

Certified Medical Assistant Training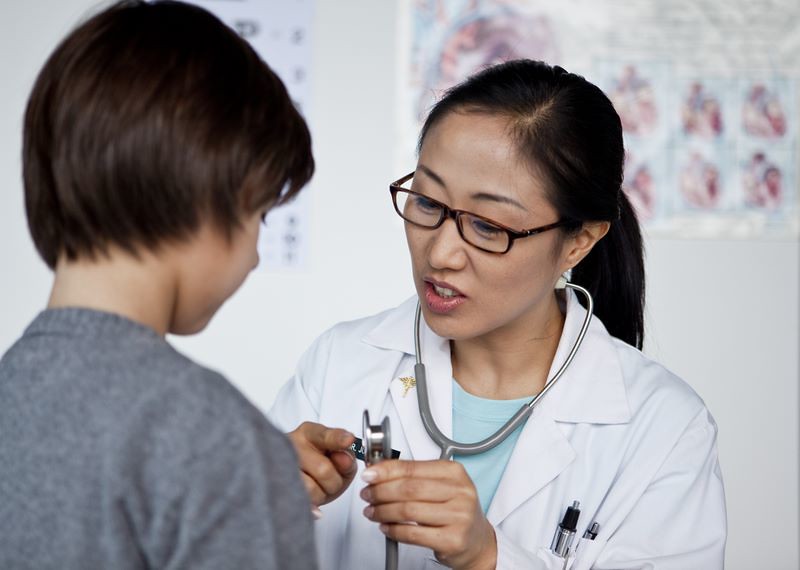 BC Gov Photos /
Flickr
/
CC BY-NC-ND
Rather than jumping right into a long-term educational program that may lead to a career that isn't right for you, you can use the medical assistant career path as a stepping stone. Instead of a decade of training to become a doctor – or years studying to become a CNA – a medical assistant certificate can often be obtained in less than one year.
After completing a training program, most medical assistants seek certification by passing a registry/certification exam. These exams are generally taken through the American Medical Technologists (AMT) or the American Association of Medical Assistants (AAMA).

Medical Assistant Salaries and Job Growth
According to the Bureau of Labor Statistics, the
demand for medical assistants
will grow 23% (much faster than average) between 2018 and 2028. This means that this field is one of the fastest-growing career paths in the entire country.
The average medical assistant salary was $33,600 in 2018, but that often depends on where they find employment. Busier hospitals will likely require MAs to work in either clinical or administrative roles, but a smaller clinic or outpatient center may rely on a medical assistant to cover a wider range of responsibilities.

Jumpstart Your Medical Assistant Career Today
It's hard to beat the excitement of this profession. If you're in the New Jersey area and want to discover more about becoming an MA, discover how to choose and apply to the right
medical assistant training program
.