Pharmacy Tech Classroom Presentation: <800> NIOSH Guidelines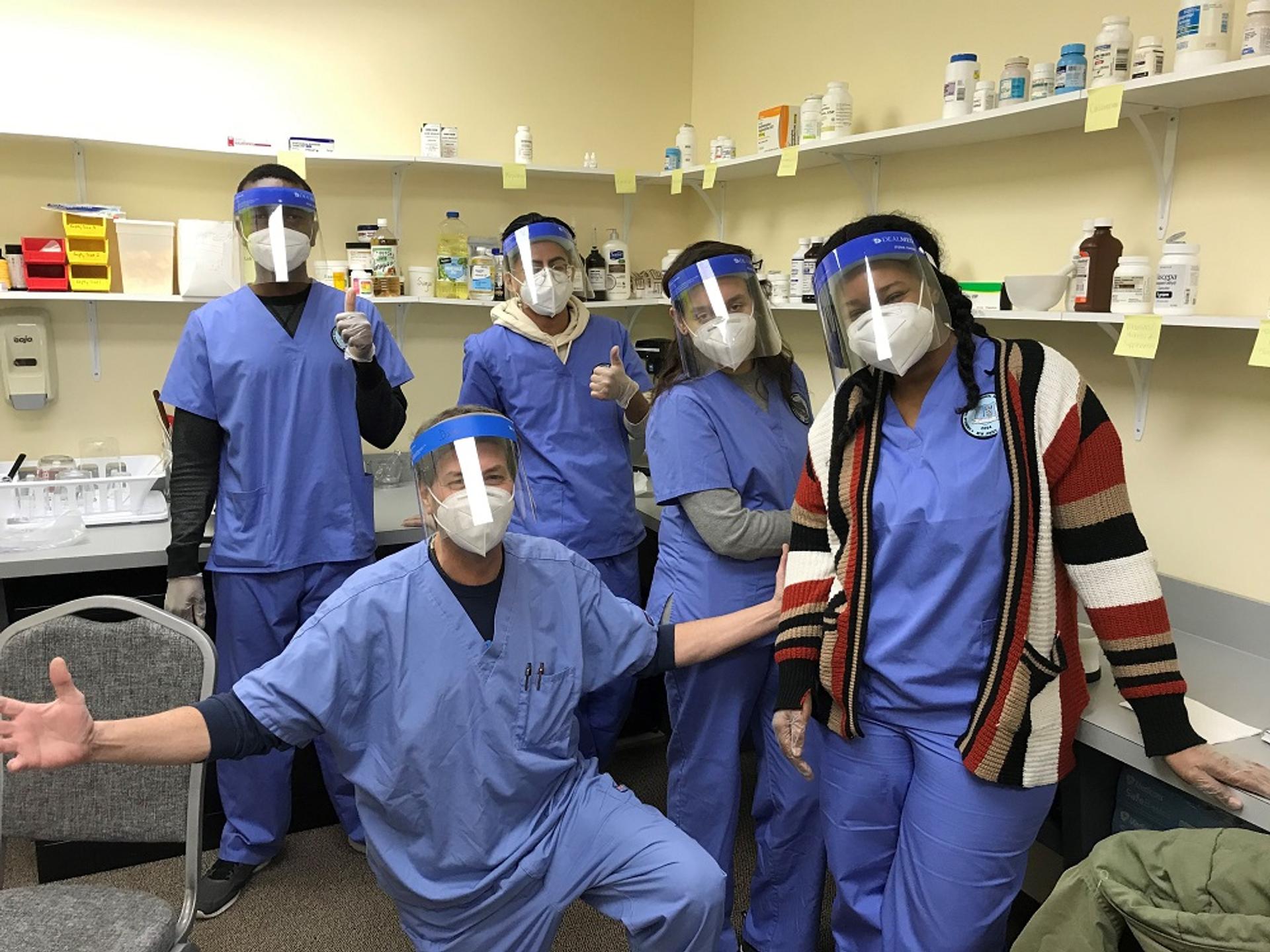 Three weeks ago I asked my Pharmacy Technician Program Student Representative Katelyn to research pertinent information on <800> NIOSH Guidelines, specifically Group #3 classifications. On Thursday, January 28, 2021 she presented to our class. So proud of her due diligence and for stepping up to this assignment!! Here are some excerpts from the presentation:
"What are USP Chapter <800> Guidelines?
USP General Chapter <800> describes requirements and responsibilities of personnel handling hazardous drugs; facility and engineering controls; procedures for deactivating, decontaminating, and cleaning; spill control; and documentation. These standards apply to all healthcare personnel who receive, prepare, administer, transport, or otherwise encounter hazardous drugs and all the environments in which they are handled.
The USP Compounding Expert Committee is responsible for the development of General Chapter <800> which was initially presented in July 2016. The "official date" for USP <800> compliance was December 1, 2019. After this date, all covered facilities in states that have adopted USP <800> standards were expected to follow the applicable requirements.
National Institute for Occupational Safety and Health-GROUP #3 specific medications primarily meet the NIOSH criteria for reproductive hazards MALE/FEMALE. These are the most common medications that we will see while in ambulatory (retail) pharmacy settings. The National Institute for Occupational Safety and Health (NIOSH) considers a drug to be hazardous if it exhibits one or more of the following characteristics in humans or animals: carcinogenicity, teratogenicity or developmental toxicity, reproductive toxicity, organ toxicity at low doses, genotoxicity, or structure and toxicity profiles of new drugs that mimic existing hazardous drugs.
For complete list of medications, please visit https://www.cdc.gov/niosh/docs/2010-167/pdfs/2010-167.pdf."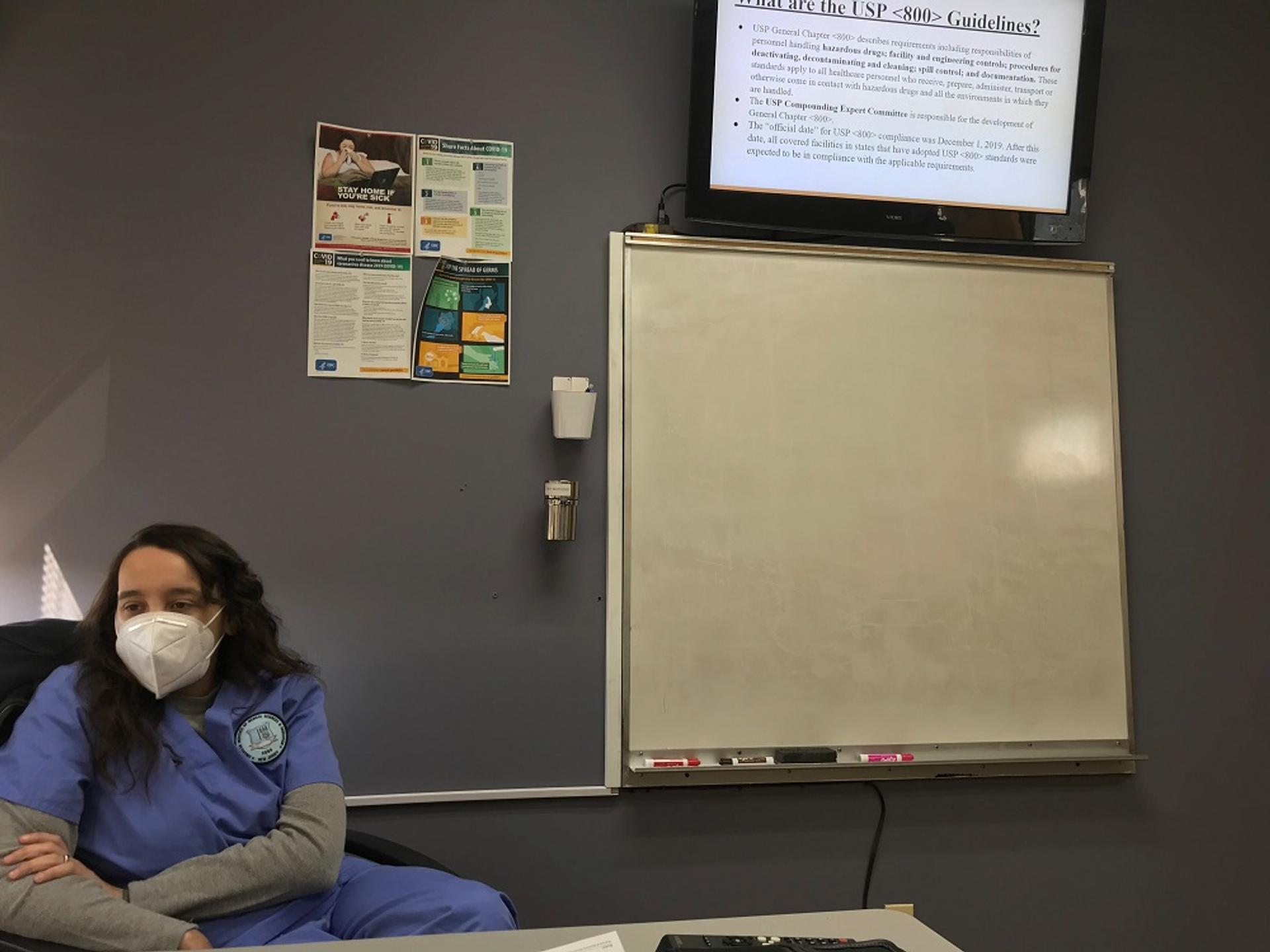 "Growing evidence highlights that acute and chronic health effects can occur due to occupational exposure to over 200 hazardous drugs used commonly in healthcare settings. As per Pharmacy Times magazine (c Aug 2019), an estimated 8 million US healthcare workers are exposed to hazardous drugs in the workplace each year. Health care workers who work with or near hazardous drugs may suffer from skin rashes, infertility, miscarriage, birth defects, leukemia, or other cancers.
OSHA has no role in enforcement of USP <800> standards. In many states that have adopted USP <800> standards, the state board of pharmacy (SBOP) is responsible for inspecting workplaces and issuing citations for non-compliance. In others, the state's public health department is responsible for enforcement.
USP <800> requires covered workplaces to maintain an internal list of hazardous drugs (HDs) used in their facilities and review that list at least every 12 months. Whenever a new HD or dosage form is introduced in the workplace, it should be reviewed against your internal list using the NIOSH list criteria. If the information available on a drug is not sufficient to decide as to whether it is considered an HD, consider the drug hazardous until more information becomes available and add it to your internal list. Compliance with this aspect of USP <800> relies almost entirely on maintaining a full and accurate inventory of the HDs used in your facility and being able to update that inventory quickly as new HDs or dosage forms enter your workplace.
Environment: Evaluate the workplace to identify and assess hazards before anyone begins work with hazardous drugs. Regularly review the current inventory of hazardous drugs, equipment, and practices. Taking part in procedures and training for handling hazardous drugs safely, cleaning up spills, and using all equipment and PPE properly. Use a ventilated cabinet. Practice proper technique and use of equipment. Wear protective gloves and gowns if you are involved in preparation activities such as opening drug packaging, handling vials or finished products, labeling hazardous drug containers, or disposing of waste."
Katelyn's presentation was a direct hit!! Having an open discussion following her presentation, I added that while on site, you will be doing physical inventory and checking expiration dates on all medications. While doing this, you should wear disposable gloves and to read each BOX or BOTTLE prior to handling. Its OK to touch the box or bottle, but to physically count or pour from that bottle, you should follow <800> guidelines that each ambulatory (retail) and institutional (hospital) will have in place for you to follow-so pay careful attention to what is being outlined!!!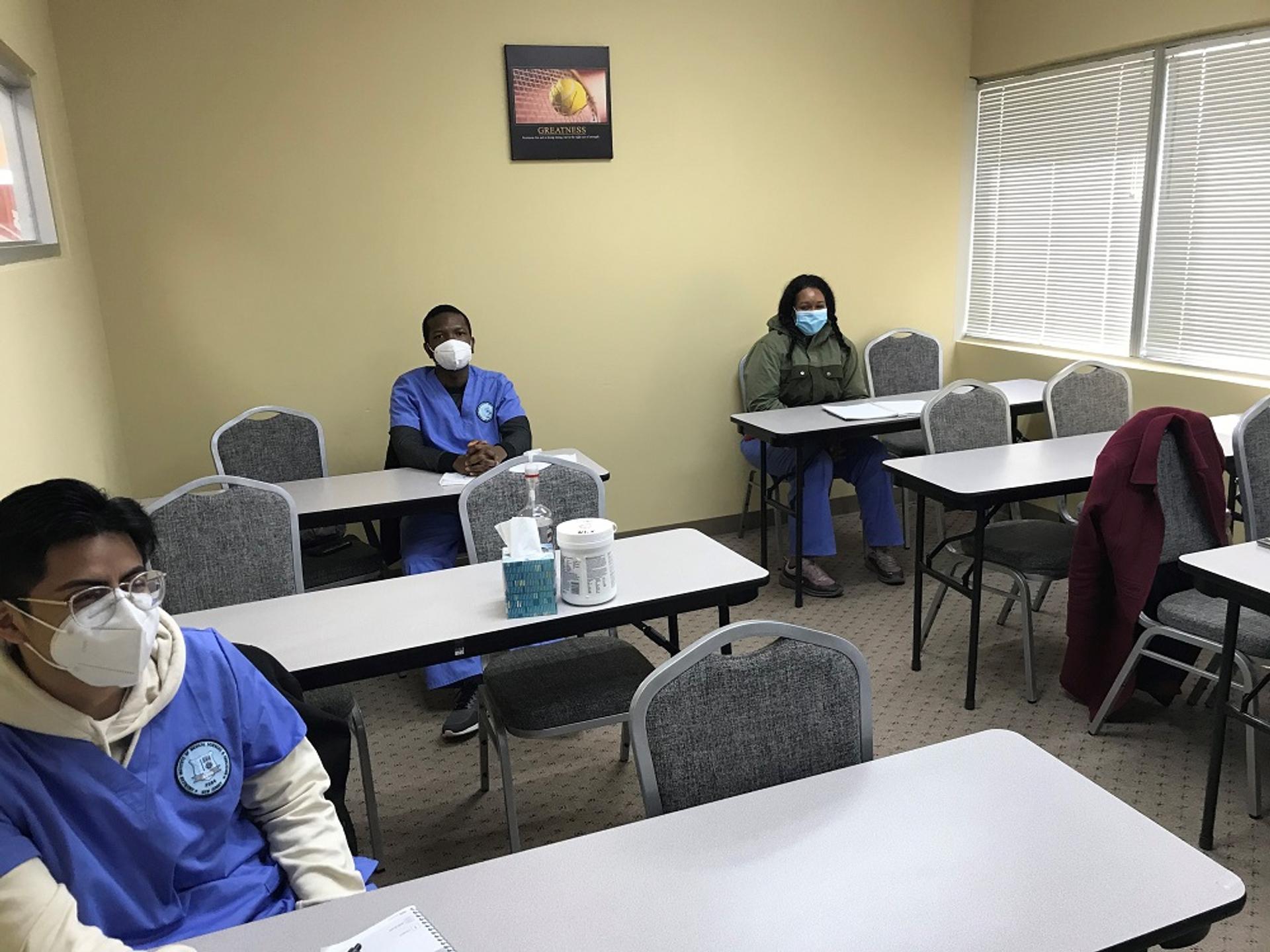 There are some independent pharmacies that have built an <800> compliant facility. Twin City Pharmacy in South Plainfield just opened their <800> compliant clean room in their lower level of the store to ensure staff safety while working with these GROUP #3 specific medications. Town and Country Compounding and Consultations (where I worked) just relocated from Ridgewood, NJ to Ramsey, NJ having built a state of the art <795>, <797> & <800> compliant facility.
Gone are the days when you can simply count a thyroid medication on a pill counter behind a cash register!!
USP 800 compliant cleanrooms protect healthcare personnel, patients, and the environment when handling hazardous drugs. In contrast to USP 797, which upgrades process controls of sterile compounds, USP 800 expands specifically on the compounding of hazardous drugs (HDs). Below is a modular clean room <800> compliant. I have used this company in the past for designing a <797> sterile environment in my prior workplace. Excellent resource for content and differences so visit https://www.cleanroomproducts.com/art-cr-usp-795-797-800-differences. And no, I have no allegiance to this company!!
Be safe and mindful. Your health is utmost importance, now and always.
Dave

Sources:
https://www.usp.org/
https://www.cdc.gov/niosh/index.htm
https://www.cdc.gov/niosh/topics/hazdrug/
https://www.usp.org/compounding/general-chapter-hazardous-drugs-handling-healthcare