MRI Salary & Career Opportunities in New Jersey
May 28, 2018

Before we get into the nitty gritty of salary and career prospects, we should take a look at what MRI is, and how MRI technologist training can prepare you for a great career.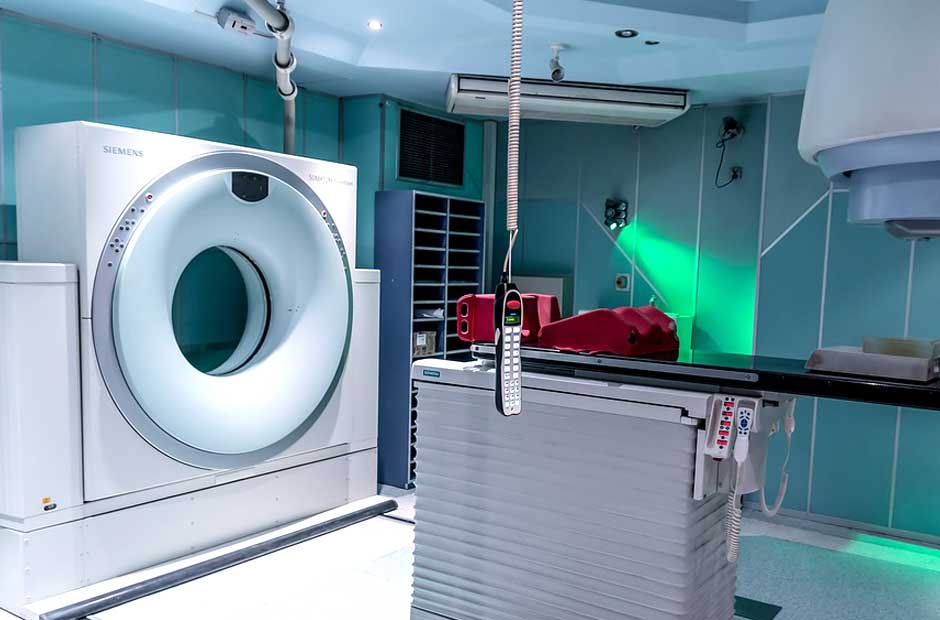 In addition to operating the MRI machine, MRI techs have to interact with patients. They explain procedures and move patients into the right position for the best imaging results. They may also have to help calm down nervous patients (especially if they suffer from claustrophobia).
If this sounds great so far, what can you expect as an MRI tech in the New Jersey area?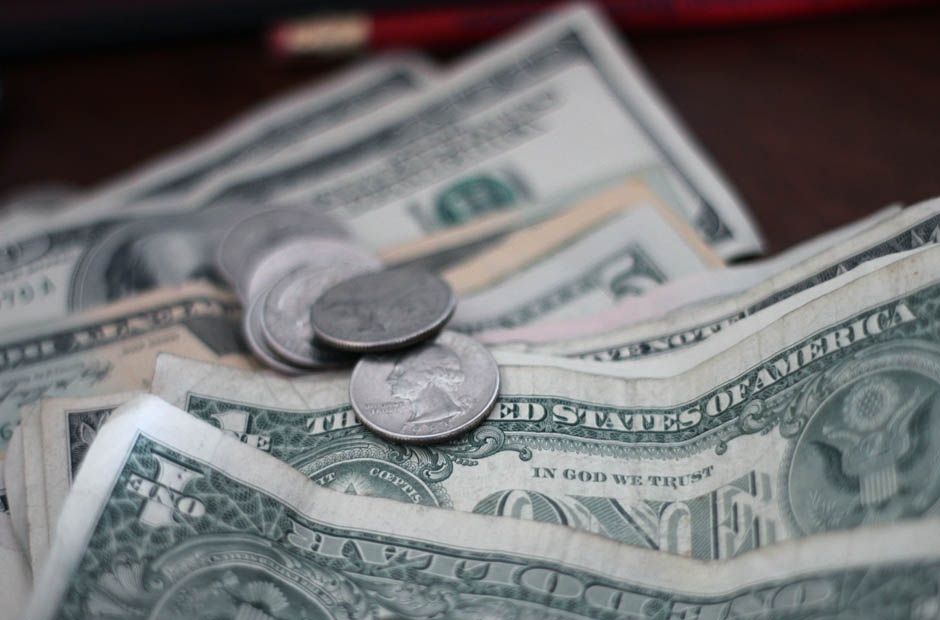 Although New Jersey does not have a state licensing requirement, you are required to go through formal training by either completing an MRI certificate or degree program, or obtaining a degree in radiography and then specializing in MRI.
Consider directing your job search towards general medical and surgical hospitals, where the majority of the MRI tech jobs are found. There are almost 100 hospitals in the Garden State, so you have plenty to choose from.
An above-average wage and plenty of employment opportunities are just two of the many reasons to choose an MRI tech career.
There are roughly 37,490 employed MRI techs across the country, with just over 1,000 in the New Jersey area. Florida has the highest rate of employment for the profession, followed by California and Texas. New Jersey's neighboring state, New York, is fourth.

Let's look at New Jersey's neighbors first. MRI techs in Pennsylvania can expect an average annual salary in the region of $65,460, while Connecticut offers an above average $77,460. The highest-paying state in the region is Massachusetts, where MRI techs can pull in an average of $83,550.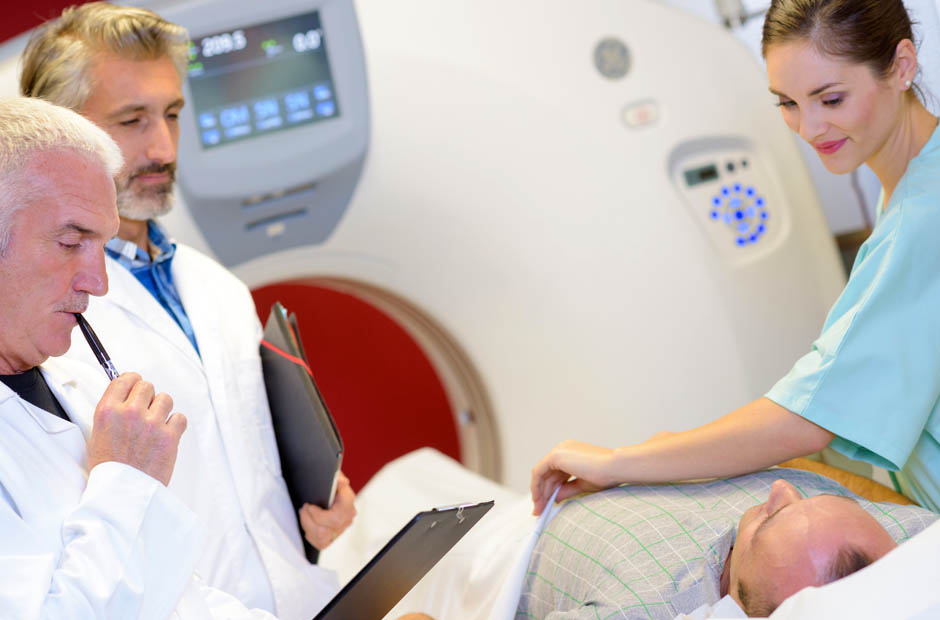 Many people choose a 2-year MRI training program before taking the ARRT or ARMRIT certification exams. Most programs include a combination of classroom instruction, practical training, and a clinical internship. Just be sure to check the credentials before signing up for any course or school.

You can also choose to obtain a degree, for example, a Bachelor's of Science (BS) in Medical Imaging, though it's a much more expensive option. However, it allows students to fully immerse themselves in the subject, and to specialize in certain fields of MRI (e.g. nuclear medicine technology, radiologic technology, etc.).

Not all states require an ARRT or ARMRIT certification in order to practice. However, it's a good idea to get certified to improve your employment opportunities.
MRI technology offers a rewarding career, and is one of the top-paying jobs in allied healthcare, but what doors to career advancement can it open?
If you're looking to start a promising career with plenty of job opportunities throughout New Jersey, check out our MRI Technologist program today!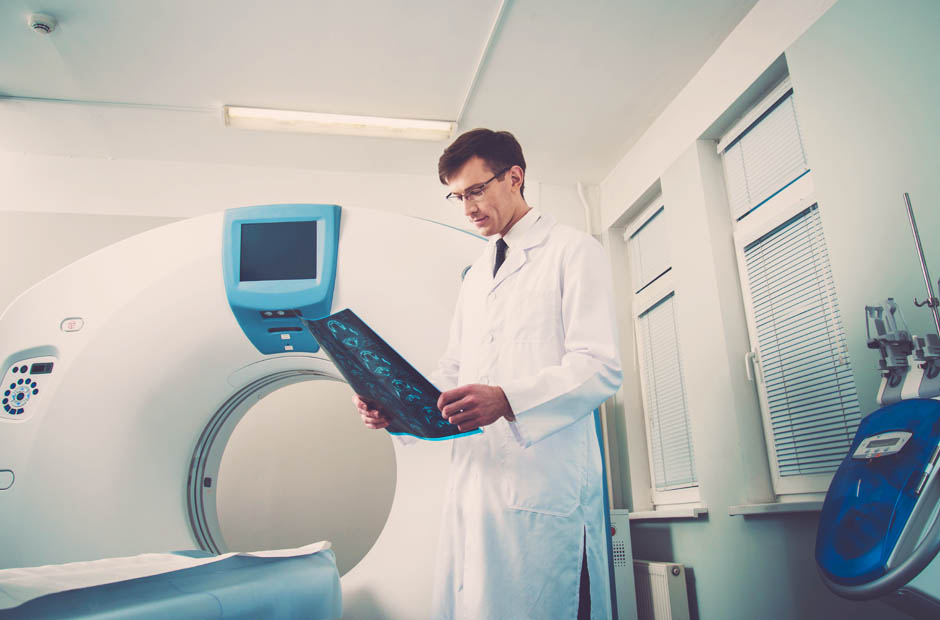 When considering a career in MRI technology, it pays to know what kind of opportunities and salaries to expect in your area.
With a wealth of information gathered from the Bureau of Labor Statistics (BLS) and trusted internet sources, you'll be able to make informed decisions to ensure a successful and lucrative MRI technologist career in New Jersey
If you currently reside in New Jersey – or are considering a move to the Garden State – then read on.
What Does an MRI Technologist Do?
What Is MRI?
MRI stands for 'Magnetic Resonance Imaging' and is a revolutionary technology that offers a safer, more complete way to see inside the human body without x-rays or invasive procedures. MRI technology is considered to be one of the greatest technological advancements in the past 25 years.
MRI uses radio waves, powerful magnetic fields, and computers to produce detailed scans which can then be transferred to 3D images. These images allow for more accurate diagnoses of conditions relating to the chest, abdomen, joints, pelvis, spinal cord, and even the brain.
MRI machines are sophisticated and expensive pieces of medical equipment. They can only be operated by trained MRI technologists, which makes them pretty special and an integral part of any healthcare team.

What Does an MRI Technologist Do?
Once MRI images are ready, techs view and record the results. They also work closely with radiologists and doctors to help determine diagnoses.

MRI Technologist Career Prospects in New Jersey
What Salary Can I Expect?
According to BLS, the national average wage for an MRI tech is in the region of $70,000. For MRI techs in the Garden State, however, the average annual wage hovers around $80,000. Of course, it varies from city to city.
A qualified MRI technologist in Jersey City can enjoy a yearly salary of about $83,000. Newark follows close behind with average annual MRI pay of more than $82,200.

Job Opportunities in New Jersey
The quickest and most convenient option for most people is completing a an MRI tech program from an accredited MRI tech school, and then taking a certification exam from the American Registry of Radiologic Technologists (ARRT) or the American Registry of Magnetic Resonance Imaging Technologists (ARMRIT).
Once your certification is in place, you're ready to hit the New Jersey job market.

Where Are the Best MRI Tech Jobs in New Jersey?
Other facilities that require the expertise of MRI techs are medical and diagnostic labs, outpatient centers, and physician's offices.

How Does New Jersey Compare to Other States?
But, how does New Jersey stack up against other states? Where can you find the best MRI tech career opportunities across the US?

MRI Employment Statistics
US MRI Salaries
Thinking of heading south? Unfortunately, pay scales go the same direction. All of the southern states are below the national average, with Louisiana being the lowest ($55,610) and Arkansas close behind ($55,890).
If money is a driving factor, head to the West Coast: The top five highest-paying states are located there. California offers an average of $87,520, Nevada ($86,260), Hawaii ($86,260), Washington ($85,820) and Oregon ($85,010).

How to Become an MRI Technologist
There are a few different ways to pursue a career as an MRI Tech and – depending on the path you choose – it can take anywhere between 2-4 years of education.

MRI Technology Training Programs
Other Routes to Becoming an MRI Technologist
MRI Technology Certification and Licensing in Other States
Some states also require a license to practice as an MRI technologist. The license usually needs to be renewed every 2 years, and is an excellent way to ensure that professionals are up-to-date with all safety procedures involving MRI technology and patient care.

The National Career Outlook for MRI Techs
With many areas to specialize in (like cardiology, pediatrics, or neurology), excellent techs have the opportunity to work their way up to chief radiologic technologist or other supervisory roles. Further study – such as a Masters Degree in Health Administration – could see you become a department director.

Ready to Start Your MRI Technologist Career?