How Much Do Medical Assistants Make in New Jersey?
January 19, 2020
You're thinking of starting an allied health career as a medical assistant in New Jersey, but how much will your salary be? Will you be able to find a job when you finish your medical assistant certification program?
With stats and figures from the Bureau of Labor Statistics (and a host of other trusted and reliable sources), you'll discover how to kickstart a rewarding medical assistant career in the Garden State.
What Is a Medical Assistant?
Before enrolling in a medical assistant training program, it's important to learn about the pivotal role that medical assistants (MAs) play in the healthcare team.
These allied health professionals work closely with doctors, registered nurses, licensed practical nurses, and other medical personnel to deliver quality patient care. You might see them in physicians' offices, hospitals, outpatient clinics, or other healthcare facilities.
What Does a Medical Assistant Do?
The medical assistant job description is extensive (to say the least). In fact, you might be better asking what they don't do.
MAs have one of the most diverse responsibility lists in the allied healthcare sector. Depending on the location and type of facility, they might perform administrative or clinical tasks (or a combination of both).
Typically, an MA may be expected to handle the following tasks on a daily basis:
Administrative MA Duties
Greeting patients and answering phones
Explaining treatment and procedures to patients
Scheduling appointments
Checking insurance forms
Stocking supplies
Clinical MA Duties
Checking vital signs (eg. heart rate, blood pressure)
Giving injections and vaccinations
Preparing patients for X-rays
Removing stitches
Changing/removing dressings
Electrocardiogram (EKG)
Conducting basic laboratory tests
Disposing of contaminated supplies
Sterilizing medical instruments
Working as a Medical Assistant in New Jersey
If you think you can handle the fast pace of a medical assistant job, discover what New Jersey has to offer.
How Much Does a Medical Assistant Make in NJ?
According to the 2018 Bureau of Labor Statistics, the annual mean wage for a certified medical assistant in New Jersey is $35,840 (which works out to be around $17.00 per hour).
Depending on your location in the Garden State, salary opportunities can vary. For example, MAs in private practices tend to make less than at outpatient clinics, and metropolitan areas usually provide higher wages than small towns.
Job Opportunities in New Jersey
The majority of medical assistants (57%) are employed within physician's offices. Hospitals, outpatient clinics, nursing homes, and chiropractic offices are other common employers.
With over 2,000 medical care facilities in the state of New Jersey – and a fairly healthy job growth rate of 5% – you should be able to find plenty of medical assistant job opportunities after receiving your medical assistant certification. What's more, the New York-New Jersey metropolitan area employs more medical assistants than anywhere else in the country.
Medical Assistant Program
How Does New Jersey Compare to Neighboring States?
What if you decide to take your medical assistant expertise elsewhere? How do the opportunities for medical assistants within New Jersey compare to those in surrounding states?
New York
New York provides the 5th-highest employment rate for this field. Of course, that's understandable with more than 30,000 MAs employed in the metro area. Compared to New Jersey, salaries are only about $2,000 more per year in The Empire State – and with a lower estimated growth rate.
Connecticut
If they head up to Connecticut, MAs should earn an average $38,350 per year. Of course, there's a lot to consider: The Constitution State is one of the most expensive places to live in the US.
Pennsylvania
Though it has the lowest projected growth rate (3.4%) and the lowest average salaries ($32,770), Pennsylvania offers a wide variety of positions. For example, choosing a rural area over a city would mean a better opportunity to afford a home.
Delaware
The average salary for medical assistants in Delaware hover just above $33,000, but the job growth rate is projected to climb by 7% over the next decade. There are plenty of opportunities (if you know where to look)!
How to Become a Certified Medical Assistant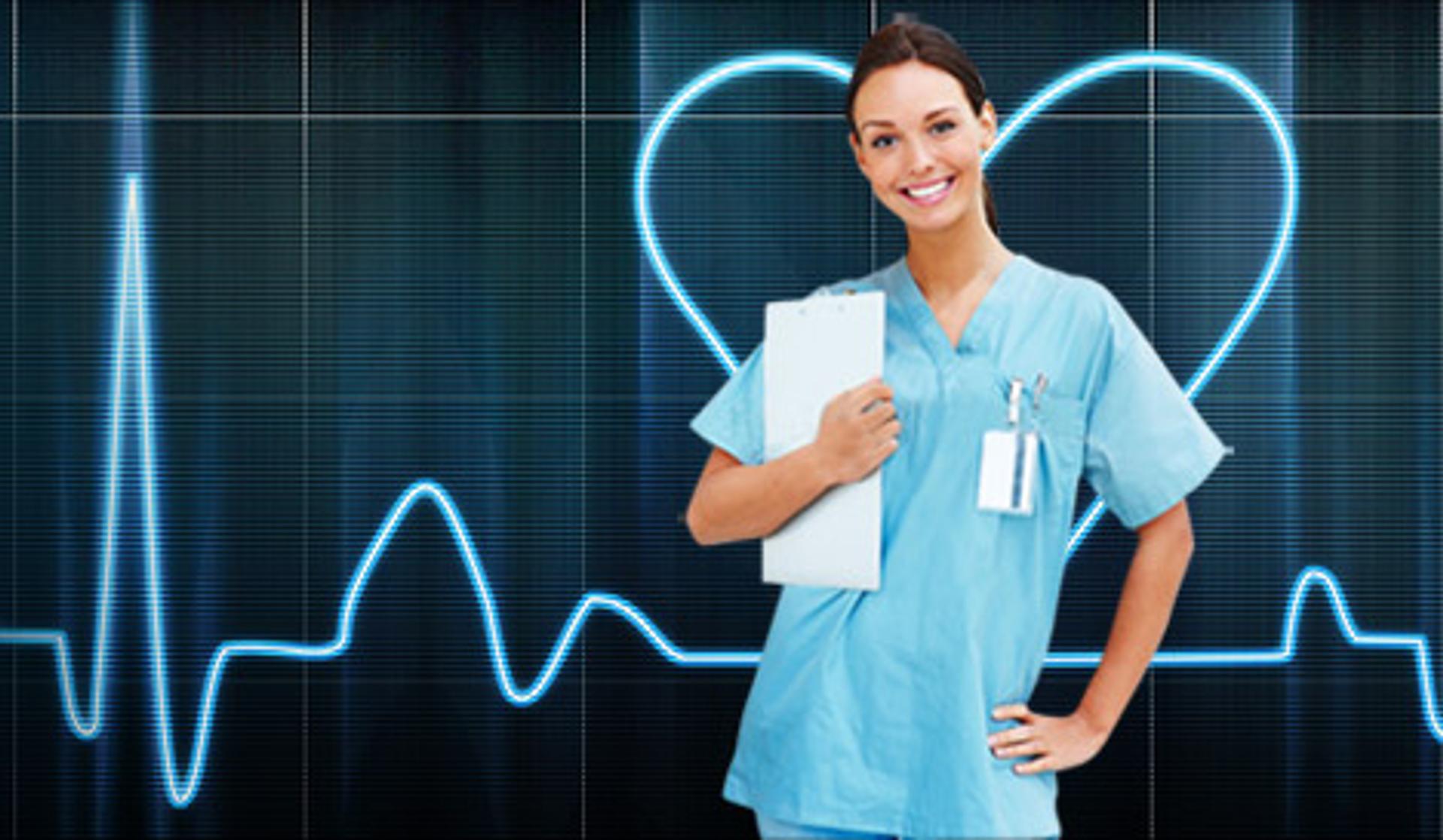 Medical assistants aren't required to be certified or trained before working in a medical setting, but this can limit your job offers and salary. Consider enrolling in a medical assisting training program to obtain either an associate's degree or certificate.
Most people choose to complete a short certificate program at specialized medical assistant schools, technical colleges, and even universities. These programs will help you develop and refine your skills in a real healthcare environment – and will set you apart during the job search.
How to Choose an Allied Health Training Program
When selecting a medical assistant certification program, make sure that it provides a great balance of classroom-based instruction and practical training. Medical assistant courses should offer a clinical rotation (or 'internship') that provides valuable hands-on training.
To improve their standing with prospective employers, students can get registered through organizations such as the American Medical Technologists (AMT), the American Association of Medical Assistants (AAMA), or the National Healthcareer Association (NHA).
This registration shows employers that you're professional, dedicated, and willing to learn.
The Medical Assistant Career Ladder
Thanks to the wide scope of duties performed by a medical assistant, there's huge potential to excel in a wide variety of avenues. Specialization (such as podiatry, optometry, and ophthalmology) is an option that many MAs move towards.
Based on their medical experience, nursing is often a viable and popular career growth option. Excelling at clinical duties might lead to a seamless shift into medical billing and coding. MAs can also move into supervisory roles (like lead medical assistant) or into healthcare administration (like a clinical office manager).
There are multiple reasons to become a medical assistant – and the sky's the limit!
Start Your Medical Assistant Career Career
Looking for a challenging and rewarding career in the New Jersey area? Check out our medical assistant training program page. There, you'll find the information you need to take the first step towards an exciting allied healthcare career.
Medical Assistant Program