Is Phlebotomy Certification Necessary?
March 2, 2017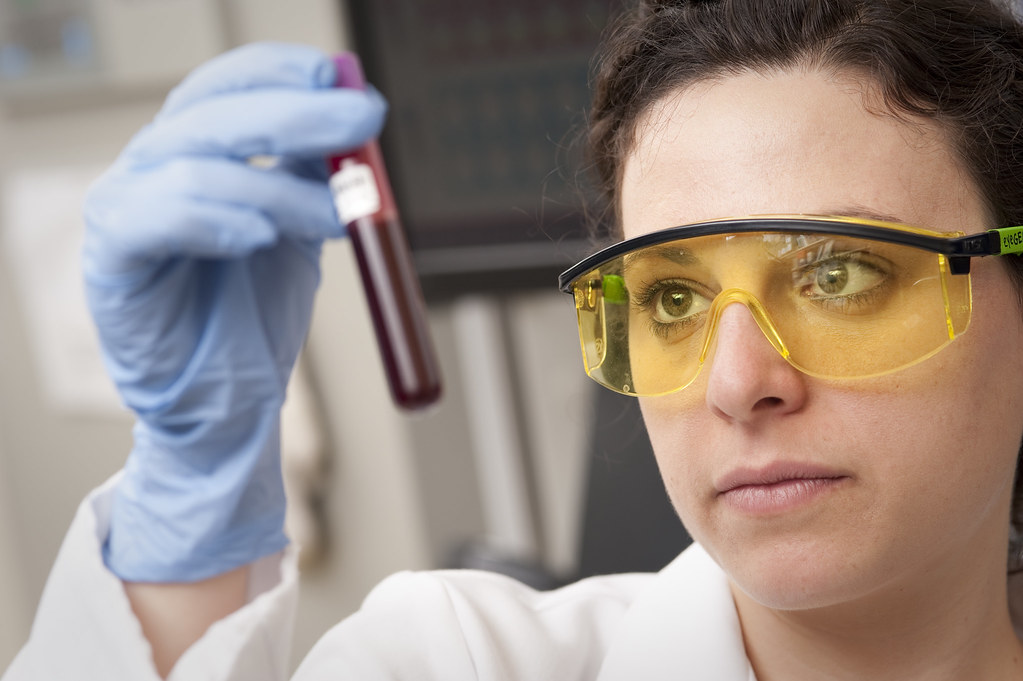 National Eye Institute / Flickr / CC BY
Phlebotomy: It's an essential part of medicine and a job that's in demand. It's an exciting position where you draw blood for testing in a variety of environments, including hospitals, diagnostic centers and doctors' offices. This field is relatively easy to break into, and provides a fast foot in the door to the medical profession.
While phlebotomy certification and licensing aren't necessary to get started, they have many benefits.

How to Become a Phlebotomist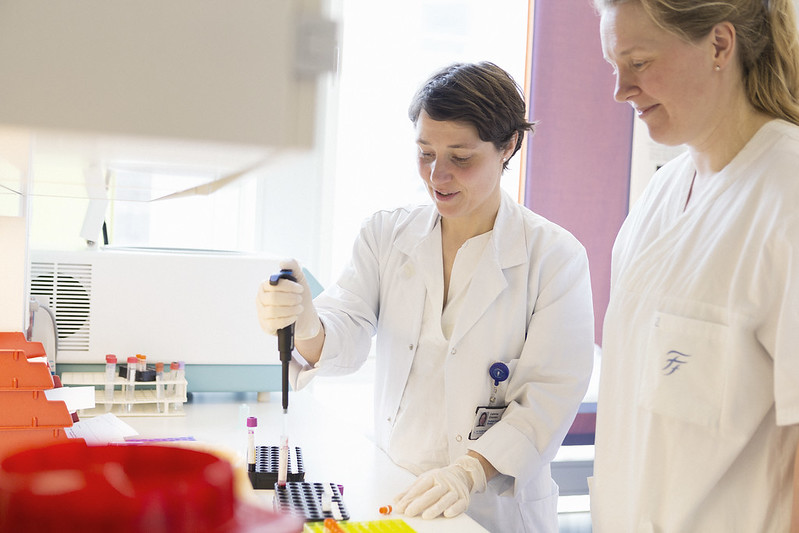 NTNU medisin og helse /
Flickr
/
CC BY-NC
Becoming a phlebotomist requires training and often certification. Although most states do not have a licensing requirement, most employers are looking for someone who is certified.
Phlebotomy training is a quick way to jump-start your career. Now that you know a bit about it, you may be wondering how long is phlebotomy training and where to go to get it.
Many careers in the medical field take years of training, but not this one. You can start school with simply a high school diploma, and no prior medical background. Phlebotomy technician programs are usually relatively short.
Getting certified can take you from a few weeks to a few months. Flexible courses, such as programs offered on weekends, are also available, but these take longer to complete.

Phlebotomy Education: Where to Go
Now that you know it's easy to get started, you might be wondering where to find a program. Many local technical schools and community colleges offer programs on a regular basis.
Sometimes these programs may even be offered through an employer, such as a hospital. Training for this profession is offered in a variety of locations, and at a variety of times, so it's truly a very flexible way to start your career in medicine.

You've Got the Education, Now What?
Training as a certified phlebotomy technician often requires more than just attending a post-secondary program. Once you've completed the education process, you may need to take a certification exam. Although most states do not require certification and/or licensing, many employers are looking for job candidates who are certified.
New Jersey and several other states don't legally require licensing. Meanwhile, California, Louisiana, and Washington have the toughest requirements for becoming a phlebotomist.
For instance, California has a numeric requirement for each type of puncture that must be met prior to licensing. A state license is also required in both Louisiana and Washington to practice phlebotomy. Since most states do not require any sort of licensing or certification, these requirements are much stricter than the average state requirement. Keep in mind, individual state laws vary, so it's best to do your research.

How Does a Phlebotomy Certification Help Me?
Phlebotomy technicians are not required to be certified in every state, but getting certified will play a major role in your ability to find employment.
Phlebotomy certification is offered by a number of organizations included the American Medical Technologists (AMT), National Healthcareer Association (NHA), and National Center for Competency Testing (NCCT).
Employers want to see a certification to prove that you meet certain standards and have the skills required to practice phlebotomy. It also confirms that you possess the knowledge to draw blood from a wide variety of patients and follow health and safety procedures properly.

Advancement in Allied Healthcare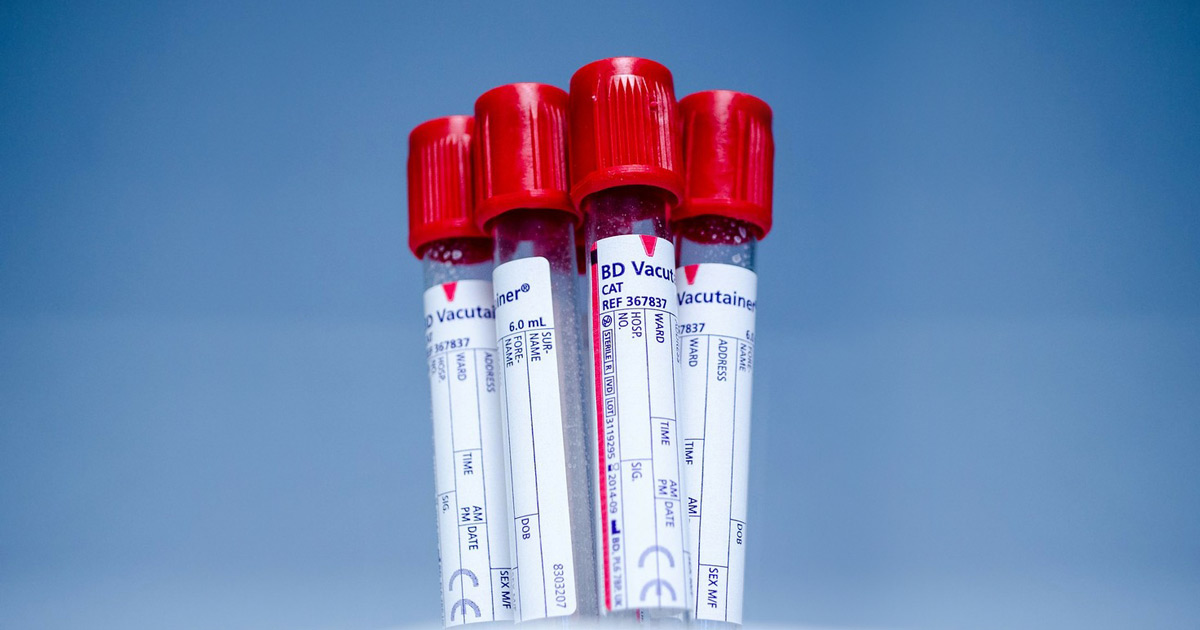 Phlebotomy is a door into the medical field, but it doesn't have to stop there. You can start with certification, which allows you to work in the field and continue on in one of several directions.
You might become a medical assistant or patient care technician, or you can move on to a degree in nursing. Another possible avenue is an Associate of Science degree in Clinical Laboratory Technology. As a phlebotomist, your skills can be applied to a variety of different programs if you've considered advancing to other healthcare positions.

Phlebotomist Salary and Job Outlook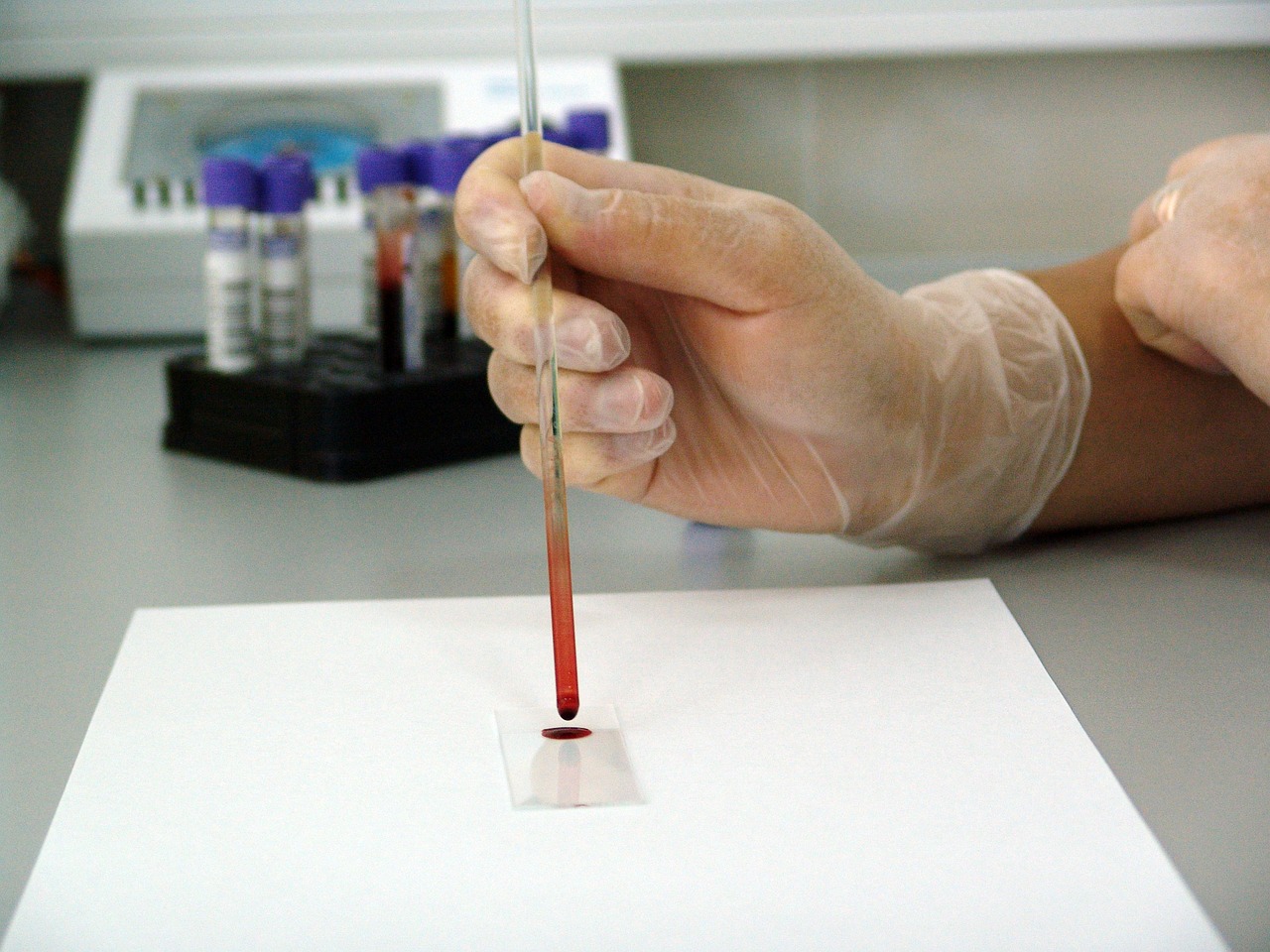 The job outlook for phlebotomy technicians is very promising. According to the Bureau of Labor Statistics, this field will grow by as much as 25% between 2014 and 2024. By comparison, all jobs will only grow by about 7%, and jobs in the medical field will grow by about 19%.
The phlebotomy stats are well above either number, so you can rest assured you'll be going into a growing field.
As for salary, there's a wide range. You may start out at about $23,000 a year, but there's definitely room to go. On average, phlebotomists make around $34,000 a year, but can earn as much as $45,000 per year. Additional skills and certifications allow you to grow in the field and grow your salary as well.
If you're interested in a stable career that you can enter quickly, consider phlebotomy.
If you live in New Jersey and are considering this career, you should check out our phlebotomy certification program.