7 Innovative Phone Apps Every Healthcare Professional Should be Using
February 5, 2016
Healthcare professionals have busy lives. Trying to stay on top of work and school, your personal life, keeping fit, and getting some downtime can be exhausting in itself.
You should never let your own health and well-being come last because you're taking care of others. Luckily for busy professionals and healthcare students, help is available right on your phone. After scouring the apps available for Apple and Android, we came up with a list of the most useful phone apps for healthcare students and professionals.
If the phone is ringing, something's burning in the oven, or there's somewhere else you need to be, you better have a quick look at number one on our list, so you can save this web page for later.

1. Kick-Start Your Life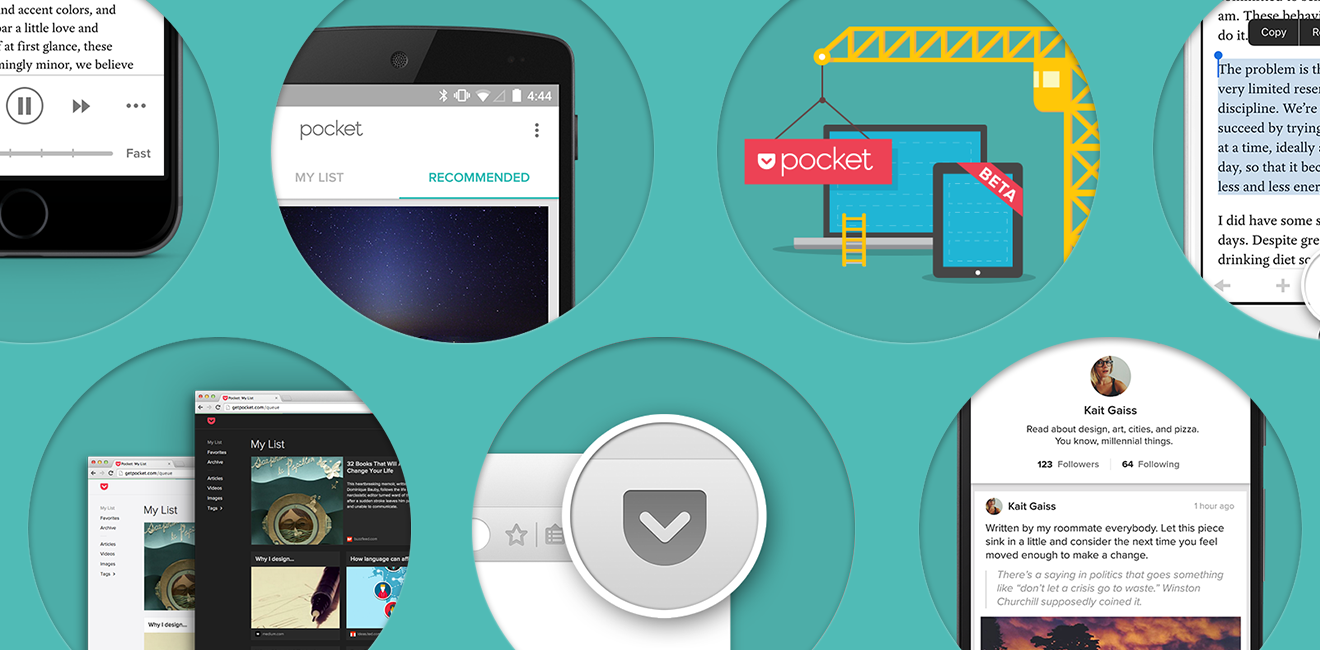 This is one of those
mobile apps you quickly learn you can't live without.
It's a real energy drain trying to remember every website you stumbled upon, but didn't have time to read. Perhaps you've done hours of research, and just as you hit the sweet spot, your doorbell rings. You're looking for something specific, and the moment you've found it, you get interrupted.
Whether you're a student in healthcare training or a consultant working between healthcare management jobs, nobody has time to keep a mental note of everything.
Download this trusty phone app and you can save web pages, news items from apps like Flipboard, and stories from your social feed too.

2. Take a Moment Daily
Great
health apps for doctors
, nurses, medical students, or anyone in a high-stress environment help you keep control.
Whether you're heading into surgery or have an exam coming up, when your head is all over the place, Pause is there to calm you down.
At any point you need it, open up Pause and absorb yourself. The app makes you focus your brain on a colored shape, which moves slowly to music, to find your chill-out zone. As you hone in on one central point, the rest of your worries fade into the background.
Having a little trouble? That's the point. If you have real difficulty zoning out, the image and music fade away to let you know your brain wandered off elsewhere, bringing you right back to a point of focus.

3. Eat Healthy All Week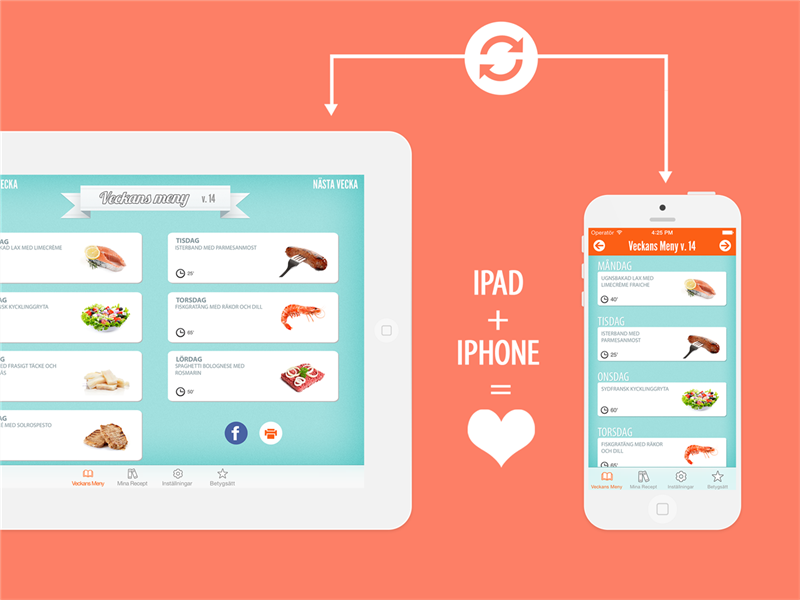 Nobody understand better than healthcare professionals that eating well is good for you. But did you know your phone can also save time and money with meal planning?
No more rushing to the grocery store for emergency provisions (or unappetizing backup plans from the hospital vending machine). No more wallet-draining last-minute takeout orders that leave you feeling nauseous the rest of the day.
The application download doesn't check to see if you're cooking fresh every night or how many vegetables you intend to eat, but it will keep tabs on what you put into your body to help keep energy levels high. Just build a list of all your favorite meals and work out what you need to buy for the week. 

4. Monthly Cue to Connect
Keep an active social life with Doximity
Available for
iPhone
and
Android Phones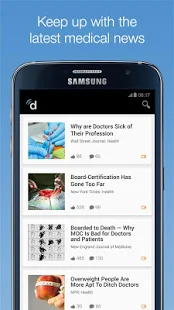 With all the browsing, studying, researching, and trying to eat right, your social life is probably the first thing to go at busy times.
It's not always easy to meet up in person, especially if you're in school or living far away from old friends or colleagues. It's easy to get in the habit of only interacting with the people you see every day.
Even when you're busy, there's a whole world outside your clinic. Missing the connections you made in college? Ready to spend Friday night with some people you didn't spend the last five days with? Connect with other healthcare professionals online through the Doximity network, which is built for physicians.
Merging the worlds of social apps and medical apps, it could offer welcome relief outside of your everyday routine.

5. Find Apps to Beat Last Quarter

On Coach.me, you can meet people like
Meghan Kennihanan
in Chicago. She's a "certified trainer, run coach, nutrition adviser and elite athlete." As a coach, she can help anyone "improve their metabolism, lose weight, increase performance, and gain more energy."
Not interested in health apps?
Not a problem. Use Coach.me to find someone to help you with productivity, creative pursuits or even saving money. The beauty is, you pick the goal, you choose a coach and you control your destiny, whether for work or for pleasure.

6. Best Medical Apps for Medical Students

Even if you're up to date on your studies or moving happily up the career ladder, everyone is helped along by insider information. If your healthcare training institute is hosting a well-renowned lecturer or your boss mentions an authoritative figure in medicine, you'll feel more comfortable if you know who they're talking about.
Now you've got your mind and body on track, perhaps one of your personal goals is to hone your skills or change career. Perhaps you're still in med school or working on certification programs.
Whatever you're working towards, being a student is a challenge in itself. Use Omnio to find out what's hot in the latest medical journals, or information about clinical trials and new drugs. This app describes itself as your "personalized, all-in-one clinical resource." What medical student wouldn't want an on-the-go medical resource like this?

7. Forget Me Not
All these apps are great, but what about all those passwords you have to remember?
No problem – there's an app for that too.
LastPass saves them all for you in one place and calls its service a "vault." An impressive range of security features means that your passwords are locked down and safe from intrusion by hackers or other online predators.
Need help with things like concentration, note-taking, or growing knowledge quickly? Check out these 9 Killer Apps and Gadgets for study.