Everything You Need to Know to Become a Pharmacy Technician
February 7, 2018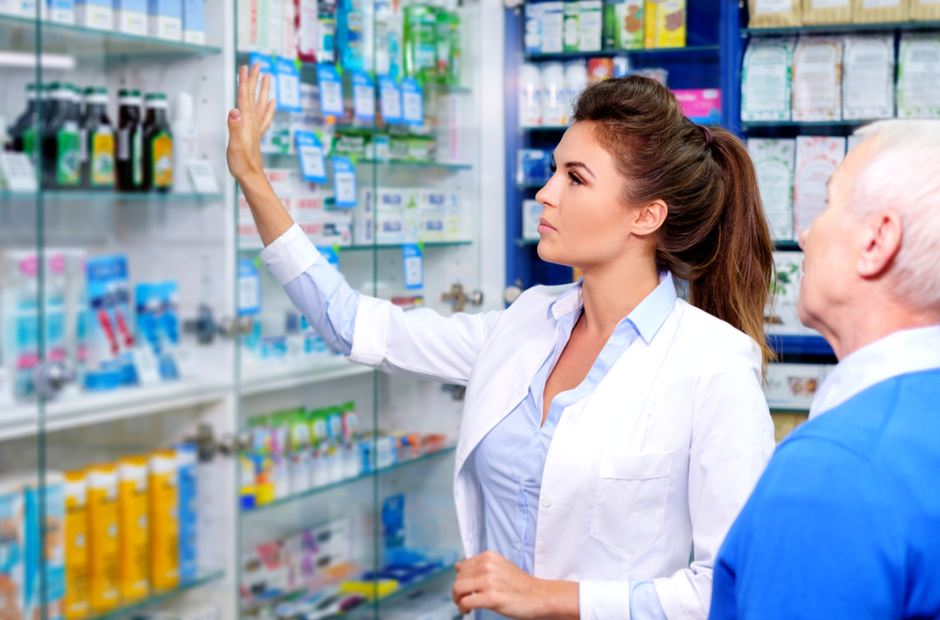 Congratulations! You're planning on becoming a pharmacy technician, also known as a pharm tech. Whether you're already working in a pharmacy or just starting out in the allied healthcare industry, you've chosen a remarkable career path.
Now that you've narrowed down your decision, the next step is to enroll in a pharmacy tech training program. To make your process as straightforward as possible, we have compiled a guide, so you can focus on what matters most: your future career as a pharmacy technician.
1. Choose the Right Campus
You already know that
there are plenty of
reasons to become a pharmacy tech
, but finding the right location is one of the most important parts of determining which training program you go with.
Many future pharmacy assistants and technicians work part-time or full-time as they study, and a campus that can provide a more flexible and accessible schedule is ideal. There's no reason why going to classes in another city (or even state) isn't an option either.
Visit a few schools to get a better feel for the atmosphere and facilities. Before you see the school, make an appointment with a school representative. Their job is to help you with any questions or concerns that you may have.

Discuss Your Options with an Admissions Expert
The goal of any talented admissions expert is to explain the application and enrollment processes to get you started on the right foot. When you meet with them, they'll go over your prior academic performance as well as any personal goals you want to accomplish while attending pharmacy tech training.
It's also the time to discuss the prices and structure of courses and your financial aid opportunities.

2. Discover Your Financial Aid Options
Don't worry about having had a perfect GPA in high school: a student's economic need is the primary consideration of financial aid programs. Some students are able to afford their education thanks to financial aid, and more than a few tech schools and training programs are eligible for federal student aid.
Be sure to submit your FAFSA application at least a week before applying to your chosen pharmacy technician school. Don't worry, the paperwork is pretty clear-cut and takes less than an hour to complete.

3. Enroll as a Student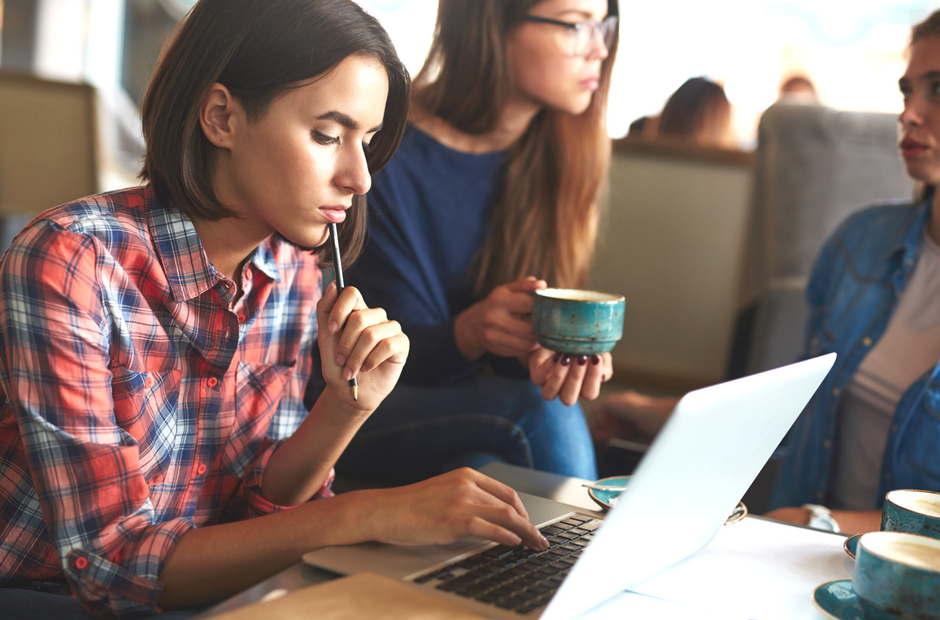 Please note: to be eligible for a pharmacy tech training program, you will need a high school diploma (or equivalent), and be at least 17 at the time of application.
Many training programs allow prospective students to apply on a rolling admissions schedule, meaning that they can enroll as soon as a course start date has been published.
While some schools may allow you to enroll online, many require you to visit the school to ensure that your documents and financial aid are in order. Your training program might also require an interview with a department head, as well as the passing of an entrance exam like the Wonderlic SLE, Accuplacer, or a comparable test.
Many schools enroll prospective students – who meet all of the admission and entrance exam requirements – on the same day of their application. It requires the signing of an enrollment agreement and any other compulsory enrollment documents. If the training program doesn't give you immediate acceptance, don't worry: you should have an answer within 1-2 weeks.

Why Do I Need to Take an Entrance Exam?
Entrance exams like the Wonderlic and Accuplacer measure an applicant's competence. Will students be able to meet coursework fundamentals? Can they retain key information? These exams measure a student's basic proficiency and determine whether they will be successful in future classes.
4. Attend Orientation
Though it's mandatory, think of orientation as a perfect opportunity to learn about school policies and procedures. Take advantage of this time to ask administrators and professors essential questions that you may still have.
5. Start Your Pharmacy Technician Training Course
Unlike a pharmacy degree –
which can take years to complete
– pharmacy techs can finish their training programs in under a year.
With classroom and hands-on experience, pharmacy technicians in training will study drug classifications, proper pharmaceutical administration, medical terminology, and pharmacy management.
Pharmacy techs have plenty of daily responsibilities like preparing medications, performing various administrative tasks, and assisting customers, so an internship is a great way to gain real-world experience in this role.

Complete a Pharmacy Tech Internship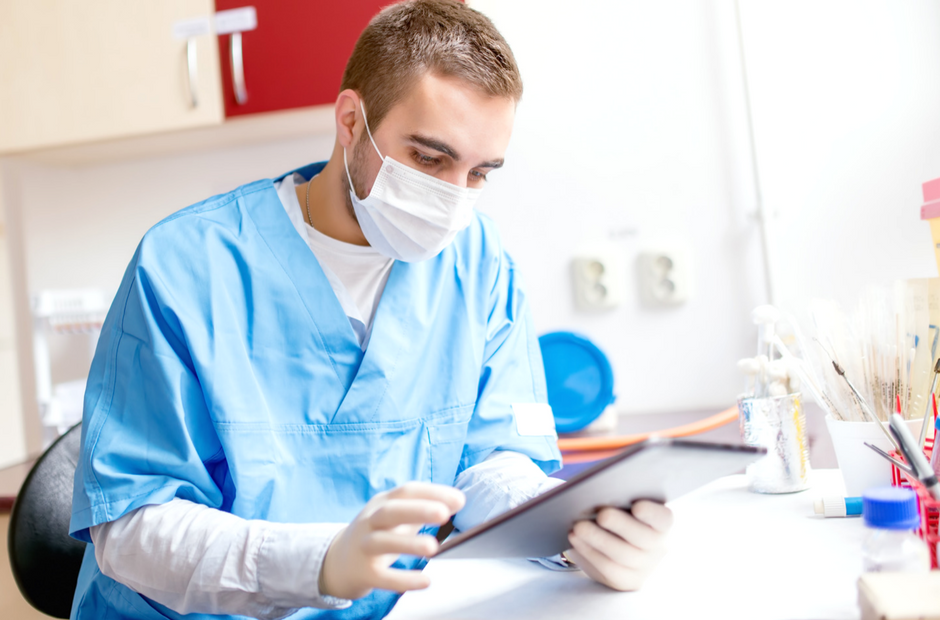 For real-world, hands-on training, a clinical internship may be available through your training program. Being paired with a veteran mentor is an excellent way to understand more about your future career, and having industry know-how gives you the skills to hit the ground running as a confident, experienced pharmacy tech.

6. Pass Your Certification Exam
After you fulfill your pharmacy tech training, you will have the opportunity to take your Pharmacy Technician Certification Exam with the
Pharmacy Technician Certification Board (PTCB).
 Those who pass the exam become a 
Certified Pharmacy Technician (CPhT).
Even if your state doesn't require pharmacy tech certification, earning the CPhT credential can set you apart in such a competitive job market.

Apply to a Pharmacy Technician Program Today
With an expansive job market and a solid entry-level salary, there's no reason why you can't find an amazing allied healthcare career as a pharmacy technician.
If you're looking to pursue your education in the New Jersey area, be sure to contact AIMS Education today to learn about the Pharmacy Technician program and get started right away!