How to Pursue a Healthcare Career Without a Medical Degree
February 12, 2013

Surgery is the treatment of disease by means of invasive operation; it is often the definitive form of therapy and many times even curative for a broad range of conditions.
Keep in mind that the practice of surgery takes a team approach. Although the surgeon performs the procedure itself, they are never alone in the operating room.
Radiology is the branch of medicine in which radiologic images are interpreted for the purposes of prevention, diagnosis, and treatment of disease. It has rapidly grown into an advanced and highly cerebral discipline encompassing a variety of high-tech imaging modalities.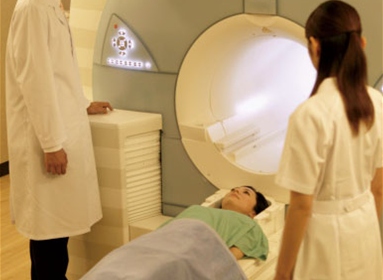 Radiologic technologists are the medical professionals who operate the various radiologic scanning equipment such as x-ray machines, CT scanners, MRI machines, and ultrasound equipment. Radiologic technologists work closely with radiologists in the interpretation of the images.
Cardiology is a branch of internal medicine, and is a procedure-oriented specialty which requires a great deal of manual dexterity, among other skills.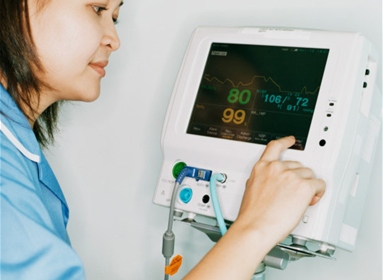 A Cardiovascular Technologist is a sonographer who specializes in cardiac and vascular sonography and performs diagnostic examinations of the heart and blood vessels at the request or direction of a physician.
Job opportunities in healthcare are continuously expanding as the baby boomer generation ages and new innovations arise. Considering a career within the healthcare industry is a pursuit that will be rewarded with the satisfaction of practicing one of the noblest professions, while earning a good income.
The notion that primary health providers are mostly physicians does not apply to contemporary medicine where a wide range of medical specialists are employed.
With medical school seen as an over-long and expensive academic process, whereby most graduates leave with huge, ever-increasing student loans, more and more people determined to pursue a career within the healthcare industry are seeking alternatives.
Occupation #1: Surgeon
To be a surgeon one needs to be equipped with infinite patience and the ability to remain calm and composed under intense pressure. Excellent hand-eye coordination and manual dexterity are a must.
Becoming a surgeon is a long and demanding process - depending on the surgical specialty, the training (medical school, residency and fellowship) could last over a decade. The strict path of training and education for surgeons typically includes 4 years of undergraduate school, 4 years of medical school, 5 years of residency, and 3 years or more for a surgical fellowship.
Occupational Alternative #1: Surgical Technologist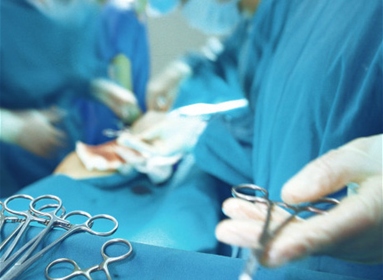 Surgical technologists are part of a surgical team which includes anesthesiologists, surgeons, scrub nurses and other technicians. Surgical technologists help to prepare the OR, sterilizing the instruments and keeping an inventory. They may also help with draping the patient and preparing the incision site. Surgical technologists will hand instruments to nurses and surgeons as needed during surgery. Other duties during surgery may include cutting sutures, counting sponges or instruments, holding retractors and taking specimens for the lab.
A surgical technologist is required to obtain formal training in a surgical technologist program from an accredited institution and acquire certification. Training programs usually last from 8 to 15 months.
Occupation #2: Radiologist
The technological advances in medical imaging and its growing role in the diagnosis and management of disease, have transformed radiology into one of the premier fields of modern medicine. The truth is that many of the greatest achievements in health care have come from radiologists and the new imaging modalities are being used to pioneer faster, better, and safer procedures.
With all these exciting technological advances, the income potential and relatively balanced lifestyle, it is no surprise that radiology has become increasingly popular among the medical specialties.
To be a good radiologist, one must be comfortable with minimal patient contact and have intellectual and visual problem solving skills. But to become one, there is a long path of academic and professional training that needs to be completed: 8 years of pre-medical and medical school combined, 4 years of residency training and an optional year of fellowship training for sub-specialization.
Occupational Alternative #2: Radiologic technologists
Usually, to become a radiologic technologist, one must either obtain an associate's degree in radiologic technology or undergo an academic program in one of the various specialties at an accredited institution. Certificate programs typically last 1 or 2 years.
After graduation, radiologic technologists are often required to sit for national registry exams. Depending on the imaging modality, certification may be provided by ARDMS (American Registry for Diagnostic Medical Sonography), ARRT (American Registry of Radiologic Technologists), or ARMRIT (American Registry of Magnetic Resonance Imaging Technologists).
Medical Occupation #3: Cardiologist
Cardiologists are experts in the diagnosis and treatment of cardiovascular diseases. They take care of life-threatening medical conditions that affect a large majority of the population. It is considered to be one of the most physically draining specialties, due to the large number of patients admitted to the hospital with heart attacks, which results in cardiologists being on call at all hours of the night.
Cardiology fellowships last up to 3 years and are extremely competitive. The formal education and training includes 4 years of college and 4 years of medical school, residency training in internal medicine that takes up to 3 years, and 2 to 3 years of cardiology fellowship.

Occupational Alternative #3: Cardiovascular Technologist
Requirements for becoming a cardiovascular technologist include obtaining formal education - either an associate's degree or a cardiovascular technologist academic program from an accredited institution, followed up by certification. Training programs can often last up to 2 years.
Cardiovascular Technologists can receive certification through the ARDMS registry exam as a Registered Diagnostic Cardiac Sonographer (RDCS) and through the CCI exam as a Registered Cardiac Sonographer (RCS).
Photo credit: ExploreHealthCareers.org
More interesting stuff about your health care career: