5 Inspired Hospitals in New Jersey to Launch & Nurture Your Career
February 26, 2015
Upon graduation in New Jersey, you find yourself at the end of one journey, but just beginning the next. You've got a big decision to make: where will you choose to take your first steps as a health professional?
It's important to find a hospital that not only allows you to put your hard-earned skills into practice, but also nurtures the width and breadth of a long career path. Every hospital is run with different priorities, so try to recognize your personal and professional skills and needs, and match them to the right institution.
As you start your search for career options in New Jersey, look no further for expert advice. We'll share with you the most important qualities you should consider, and we'll help you get started with a list of the top 5 hospitals in New Jersey which are ranked among the best in the region.

How to Find High Ranking Hospitals in New Jersey
The first step of your search should be to consider the career options that offer you the best chance of success in your chosen area. Taking a holistic approach to learning and personal well-being is important. However, if you're keen to specialize in a particular field, this could determine the hospital you choose to apply for above and beyond everything else.
How do you know the hospital you choose is going to be a good platform for your success? A great place to start is the Best Hospitals report published every year by U.S. News:

The Best Hospitals rankings are updated every July. They are grouped into 16 individual specialty lists. Twelve of the 16 showcase the 50 top-scoring hospitals, based mostly on death rates for patients who represent especially challenging cases, on patient safety and on other measures of performance that can be assessed using hard data. — U.S. News FAQ

 
Let's take a look at the most recent hospitals that made the list.
Top Five New Jersey Hospitals

The Best Hospitals report currently lists these five New Jersey hospitals as being leaders in their specialist fields. They also appear in the national rankings. 
View the full list
 and review the top five to see whether they're a good fit for you.
Hackensack University Medical Center | Hackensack, NJ

The busiest healthcare center in New Jersey,
Hackensack University Medical Center
specializes in Cancer, Echocardiography & Heart Surgery, Diabetes & Endocrinology, Ear, Nose & Throat, Gastroenterology & GI Surgery, Geriatrics, Neurology & Neurosurgery, Orthopedics, Pulmonology, and Urology.
Morristown Medical Center | Morristown, NJ

Part of the Atlantic Health System,
Morristown Medical Center
 specializes in Cardiology & Heart Surgery, Geriatrics, Gynecology, Pulmonology, and Urology.
AtlantiCare Regional Medical Center | Atlantic City, NJ

Providing healthcare and wellness services at about 70 locations in New Jersey,
AtlantiCare Regional Medical Center
 specializes in Neurology & Neurosurgery.
Robert Wood Johnson University Hospital | New Brunswick, NJ

An academic health center,
Robert Wood Johnson University Hospital
specializes in Cancer and is the #1 NJ provider of gamma knife treatments.
Kessler Institute for Rehabilitation | West Orange, NJ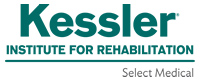 As the nation's largest single rehabilitation hospital,
Kessler Institute
 specializes in Rehabilitation, providing care to patients with spinal cord injury, brain injury, stroke, amputation, neurological diseases, musculoskeletal and orthopedic trauma, and cardiac conditions.
These are all great first working hospitals for specialists. But what if you want to delve into another field? Or you'd just like to start out at a general hospital or a teaching hospital? There are many great choices all around the state; you just have to know what to look for!

Hospitals in New Jersey Stand Out with Long-Term Career Plans
Who wouldn't want to work in hospital where you and your co-workers slap one another on the back to offer praise and recognition for each other's hard work? That's exactly what you'll get at 
Barnabas Health
, where hospital staff benefits from a morale-boosting initiative called the Terrific Day program. This is just the kind of unique perk that differentiates hospitals and will help you find your best fit.
But at the core of it all, what you should look for is a commitment on the part of the hospital to support and take care of their staff consistently. The work environment you'll be in everyday will no doubt impact your long-term career development.
Let's just take Barnabas Health as an example. With their commitment to co-worker appreciation, it's no surprise that more than half of their staff has been working there for more than ten years.A quarter of new hospital staff is also hired on the recommendation of current employees.
This demonstrates that this New Jersey hospital not only trusts its staff to carry out their own roles to the best of their ability, but also to support the development of the internal Barnabas healthcare system as a whole. Of course, Barnabas Health is only one great work environment of many in NJ.
This dedication to group responsibility for recruitment and retention of medical staff is something that works well for Meridian Health, too. This hospital in Wall Township promotes from within as much as possible, but also invests in their people to promote work-life balance. They were featured in the Fortune list of 100 Best Companies to Work For. These are great signs of a well-oiled health care system, which you should definitely look for.

Caring for Staff Is as Important as Caring for Patients
When seeking out career opportunities at New Jersey hospitals, it's also important to consider the personal, immediate implications of launching your career with a particular establishment.
Meridian Health has a number of benefits for staff members that helps to keep employees motivated. The hospital has its own university, a Galaxy Team Member Recognition Process, and a discounted fitness center. The return on this investment is clear: recent graduates blossom within a healthcare system and stay there over many years, working towards continued improvement and advancement.
In 2010, The Journal of Oncology Practice published the article, "Essentials of Staff Development and Why You Should Care." The authors argue that investment in staff development and learning results in greater retention of hospital staff, higher morale amongst employees, as well as high levels of efficiency and competency. Overall, this results in greater levels of patient satisfaction, which is ultimately the most important goal to achieve.

How to Choose the Best Career Option For You
Whichever hospital you decide to apply for is most dependent on your own unique interests and passions. If the top ranked hospitals don't specialize in your area, then a
teaching hospital in New Jersey
might be your solution. Teaching hospitals in NJ allow you to train while you work, but can also offer greater opportunity for research or support of innovative care technologies like robotic surgery, if this is what interests you most.
Consider your passions carefully before making your choice. Start off at the right hospital to lay the foundations of a long and successful career. Good luck!
What's the most important factor you're looking for? Which NJ hospitals have you set your heart on? Start the discussion below.