Famous Startups in the Heath Care Field
June 10, 2013
An increasing number of startup companies are appearing in the health care industry as more people realize the necessity for innovative business models. Startups are designed to develop quickly, and many are associated with technological endeavors. These companies are in developmental and research phases, and some are more likely to grow beyond the initial stages. The most famous startups are relevant and respond to a demand in health care.

Health tech has come a long way in recent years, and startups such as iCouch continue to change the face of the health care industry. This Web-based application allows users to speak with qualified mental health professionals from the comfort of home. Those using iCouch don't need to make any weekly commitments, and the costs are relatively reasonable. A therapy session is performed via a webcam, so chats can occur virtually anywhere.
BrainBot offers a different type of fitness training. This startup uses technologically advanced tools to analyze a person's brain activity and provide mind-strengthening exercises. A distracted mind can create stress, depression and anxiety, and it can weaken the cardiovascular and immune systems. BrainBot is essentially a virtual meditation and stress management program designed to teach the user how to focus on the present.
Many fast-growing startups center around mobile health. Ashametrics takes this concept to a new level. The company manufactures mobile phone apps and wearable wireless sensors that collect and display the personal health information of the user. Both researchers and patients can utilize these mobile health care tools. Ashametrics allows users to analyze physical and emotional activities for research purposes as well as for clinical studies.
As technology evolves, so do the products and treatment programs related to mental and physical health care.
Ekso Bionics
is proof of the ever-changing methodologies in the medical universe. This high-tech startup manufactures electrically charged exoskeletons for paralyzed individuals. Essentially a bionic suit, the exoskeleton is constructed with motors that move the joints of the frame, mimicking the way muscles work in the body.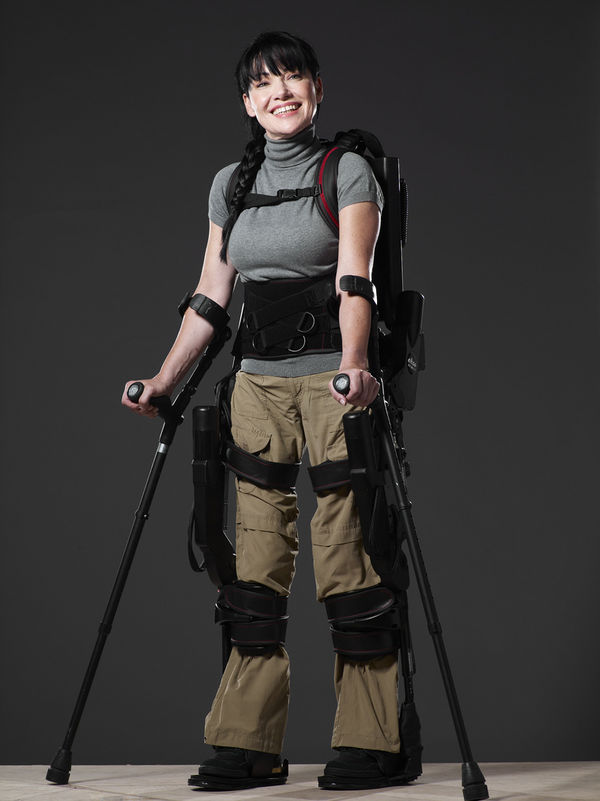 Some startups are issue specific and focus on a particular need in the medical arena. OvaScience uses science and research to improve the process of in vitro fertilization. With the exclusive technologies of OvaScience, researchers, scientists and physicians can analyze certain egg precursor cells in a woman's ovaries to improve the quality of developed eggs. The result is a higher success probability for IVF.
Another startup company that deals with fertility issues is Massachusetts-based INVO Bioscience. The founders of this innovative biomedical company have developed a completely new way to treat infertility. Using a device called the INVOcell, which acts as an incubator for eggs and sperm during embryo development, the company aims to offer couples a cost effective alternative to traditional IVF procedures.
The struggle to find affordable health care is a long-standing issue. A number of individuals pay high prices for inadequate care because there is no transparency with many health care providers. Castlight Health, Inc. allows users to compare the quality and cost of various medical treatments and products. Because the startup company provides clear data regarding these services, users can find less expensive, better-quality care.
Successful medical and health related startups break through the market by bringing scalable, practical and applicable strategies to the health care industry. These companies keep up with the advancements in technology and often surpass them. The impact a startup can make in the health care field is immeasurable, particularly if the service or product meets the needs of the public as well as professionals.