5 Extraordinary Instagram Doctors and Nurses You Should Follow
March 8, 2016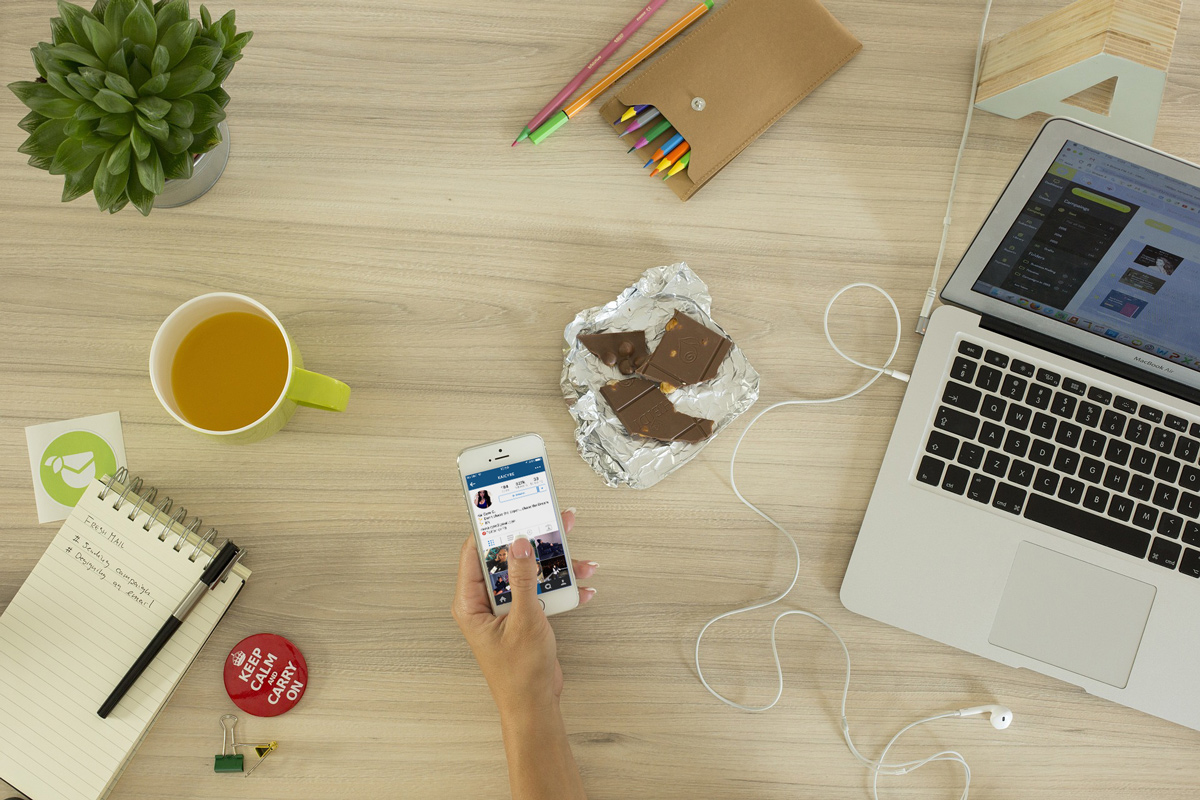 Establishing a well-connected community through your social media accounts can really help you learn a lot from top professionals in your field. That's true for lawyers, teachers, accountants, and, of course, healthcare professionals.
Even a few years back, the number of doctors with public social media profiles was quite low. Recently, however, more and more doctors and nurses have adopted this platform to share information and knowledge with other medical professionals. If you're wondering which nurses and doctors to follow on Instagram, this list will give you an idea.

Katie Duke: More Attitude Than Instagram can Handle



Celebrity nurse Katie Duke is a speaker, social media influencer, and public figure based in New York City. Her fame began with a dramatic appearance as one of the three feature nurses, alongside Marina Dedivanovic and Diana Costine, in the award-winning medical documentary series
NY Med
, which first aired on ABC in 2012.
Portrayed as professional, kind and intelligent, she had over 36 million viewers tuning in for the series. Her Instagram account is a source of funny moments, good information, lots of thoughtful quotes, and plenty of attitude. You can follow her on Instagram here.

Dr. Mike



After being hailed around the internet as a "healthcare hottie" and the real-life version of McDreamy from Grey's Anatomy, Dr. Mike has reached over 1.5 million followers on Instagram. A 26-year-old medical resident in New York City, Dr. Mike has more than just a medical degree. His awesome six-pack and hunk looks have managed to attract more than a fair share of followers who just can't get over his good looks.
He is more than just a pretty face though. He's a dedicated doctor, dog lover, and good source of inspiration. In fact, he's put his good looks to use for charity, helping to raise money for his own personal charity. You can follow him on Instagram here.

Dr. Zumin Damania



A true jack-of-all-trades, Dr. Zumin Damania, known amongst fans as ZDoggMD, is a physician, comedian, rapper, reality show star and so much more. He's smart, funny and utterly charming. But best of all, he puts all of these talents towards demystifying medicine.
He does this by singing funny parodies on topics even as grievous as prostate cancer, and likes to look at the bright side of life. His brilliant Instagram helps make medicine understandable to everyday people, and gives them a reason to not fear the white coats for their lengthy prescriptions and high bills.

Myron Rolle



Anyone looking for Instagram inspiration is going to be positively spoiled with Myron Rolle. His resume has something for everyone, from playing in the NFL to being a Rhodes Scholar, and, of course, a pediatric neurosurgeon (move over, Ben Carson).
He's particularly good to follow if you're entering medicine as a later in life career change – like, for example, after a career in professional sports. You know who you are. His Instagram has a mixture of playfulness, style, and substance you can't help but enjoy.

Kaicyre Palmers



Dubbed the world's hottest nurse due to her incredible good looks and brilliant modeling career, Kaicyre is one of those Instagram models who does a whole lot more than grabbing the spotlight. Her full name is Kaicyre Palmers, and she is a nursing student at New York University.
Kaicyre's Instagram is a fun place filled with an unreasonably large number of sizzling selfies that portray her beauty and her luxurious lifestyle as a famous model. It's a great place for inspiration to get to the gym, be fabulous, or just give back to the world.

A Balance Diet of Amazing Insights
With the growth of social media as an integral part of people's lives, we've seen an upsurge in globalized communication, making it faster and easier to gain and share knowledge, opinions and experiences while we're sitting on a couch or lying in bed. With that kind of access to knowledge (and entertainment) at your fingertips, there's no reason to miss out.
If you're passionate about medicine and want to learn more from respected people in the field, you should definitely try making these Instagram profiles a part of your regular diet. There's a lot of laughs, knowledge and insights waiting for you. It's a great inspiration to kickstart your own career with a fun and informative social media presence of your own.
Which doctors and nurses do you follow on social media? Let us know in the comments.