Be Like Doctor Mike, the "Sexiest Doctor Alive"
February 16, 2016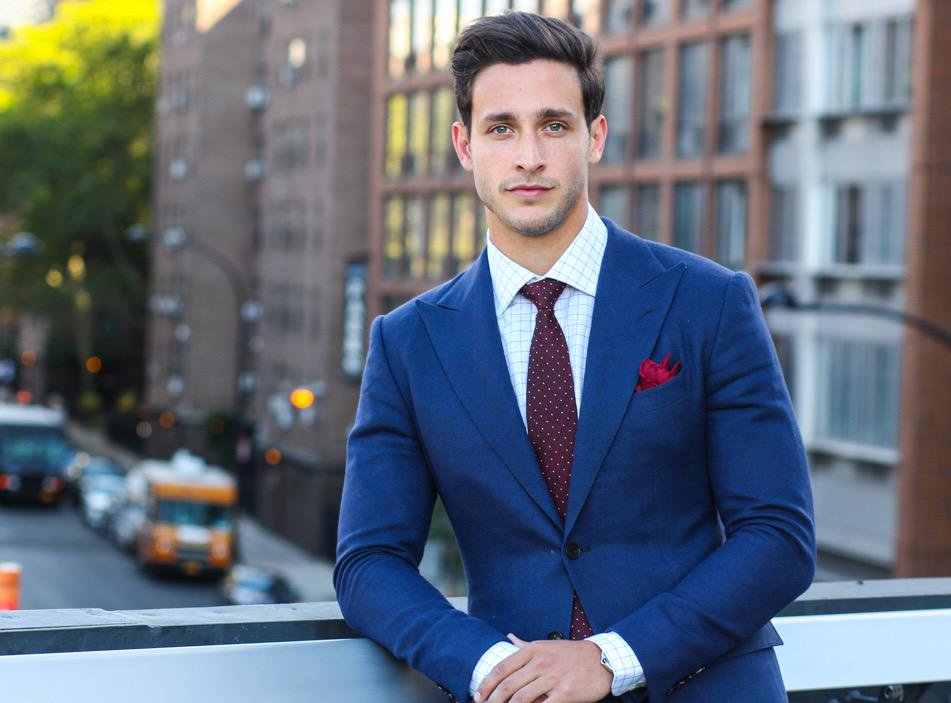 If you think Doctor Mike is one of the hottest guys on Earth right now because he got lucky in the gene pool, you'll miss out on all the valuable lessons we can take from his story.
All the set routines, busy schedules, and long hours in healthcare can sometimes feel a little structured, right? As one of the most attractive men any hospital has ever seen, you might think Dr. Mike is somehow privileged as a pretty distraction from this.
But what you might not realize is that you can have exactly the same thing.
As a healthcare professional, you're more than the sum of the pile of textbooks or medical records that sit on your desk. Academic achievements and patient success stories are what we live for, but we can all have some fun along the way.

Who is Dr. Mike?



If the name Mikhail Varshavski is new to you, he's the second-year medical resident who was named "Sexiest Doctor Alive" by People Magazine in 2015.
Going by recent comments on Doctor Mike's Facebook page, it looks like we all agree on that one. They include, "Can you be my doctor? Please... I'm sick," and "I will marry you."
To add to the excitement, Dr. Mike agreed to team up with Coffee Meets Bagel, an online dating site. They asked him to go on a dinner date with the winner of a raffle, which the good-looking bachelor at first thought was "ludicrous." But he went ahead with it when he realized there was something in it for charity.
Positive Ulterior Motives
Putting aside that he's been voted one of hottest men alive, we can see that Varshavski found a way to raise tens of thousands of dollars for his own charitable foundation:
"Limitless Tomorrow aims to help individuals of all backgrounds struggling with financial barriers to reach their unique goals."
This up-and-coming medic knows he's not the only one who can set the internet on fire, boost his own career, and raise funds for a good cause while he's at it.
He's using every chance he's got to make good things happen, which is why his title on the charity's website is "Resident Physician and Social Media Entrepreneur."
Don't Feel Like a Hot Doctor?
Okay, we get it: you look in the mirror and you don't see Dr. Mike. Me neither. I'm not even male.
But don't let this stop you.
Every patient you come into contact with through the course of your career will be different. Each of them will need a slightly different approach to their care. Connecting with your patients is crucial, and Dr. Mike has found an innovative approach to doing this.
What lessons can you take from his approach? Social media is just one way to be accessible to your patients. You don't have to be your clinic's Instagram darling (although that's one option), but both online and offline, there are plenty of ways to let your personality shine through to your patients, and to get to know them better as individuals.
Don't compare yourself to Mike. Celebrate the fact that he found his own path to follow, then set about discovering your own.
What Really Makes a Healthcare Worker Sexy



We're sure applications will increase for Overlook Medical Center in New Jersey, where Dr. Mike is based, in a desperate attempt by people who want the chance to gaze at him walking down the hallway. But we know you didn't choose healthcare for the eye candy.
What you should think about is why you have set your career hopes on medicine. What are your hopes for the future and how can you realize them?
Behind Dr. Mike's sexy title and dinner date auctions is a serious ambition:

"I grew tired of seeing scholarships, grants, and financial aid given to those with perfect grades and no substance. I've always seen myself as an anomaly. I was hungry for life, hungry for knowledge and somehow that worked against me. I never want this to be the case again." – Dr. Mikhail Varshavski D.O.
Set your sights high. You'll find those who set goals for their life and career are more motivated, able to track progress and therefore achieve greater success. And there's nothing sexier than someone who's motivated and confident.
Doctor Mike Saw His Chance
Opportunity. You just never know what will come your way.
Dr. Mike was already working hard towards making a BIG impact. But did he expect to have 1.4 million Instagram fans in his second year of residency? It's unlikely.
Does he use this unexpected channel of fame for good? You bet he did. @doctor.mike posts regular updates for his fans, including messages that keep everyone grounded: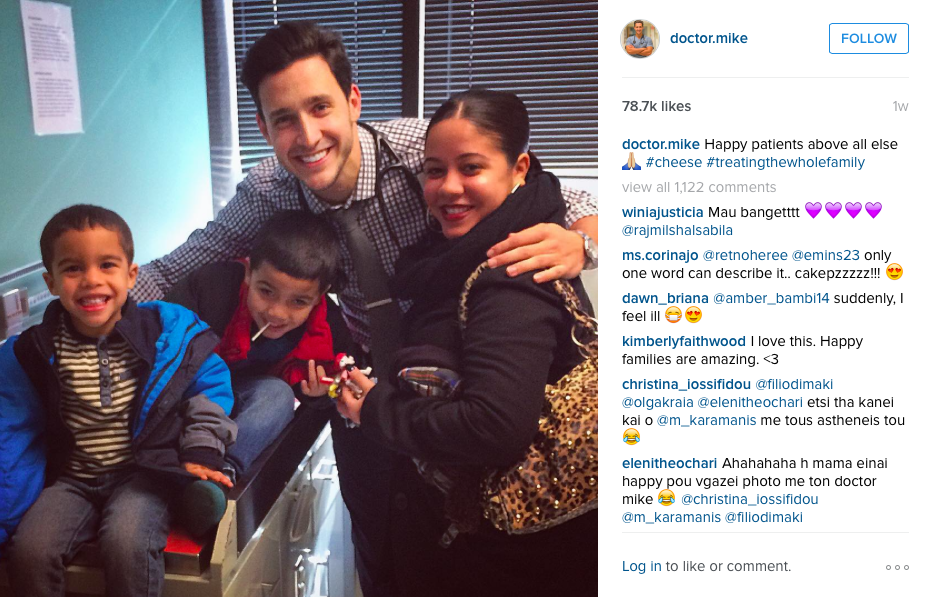 That's not to say you should sit back and wait for something good to fall in your lap. Success doesn't usually work that way.
As revealed in an interview with Doctors TV, Mikhail Varshavski's mother was a math professor at one of the best universities in Russia when he was growing up. When they moved to the States when he was six, she earned $5 an hour sweeping floors.
That sweeps the idea of privilege right out the door, doesn't it?
Nobody ever manages to achieve their goals without a lot of hard work and determination. Even the most dreamy man alive teaches us that.
Still green with envy at Dr. Mike? Well, we can all try. Here are Six Clever Ways to Look Your Best in Scrubs.