3 Key Steps to Choose Your Healthcare Training Institute
October 5, 2015


Have you fallen in love with allied healthcare? Are you still looking for the right healthcare training institute to start a lifelong career in allied health? Don't fear: we'll help you unpack the process, so you know what to do when you spy a potential match and have to fend off those nagging doubts:
How do I know if the allied health schools I like are right for me?
If I make a mistake, will it hurt my career?
What if I don't make the grade?
If graduates are heading off to their chosen schools everywhere you look and you feel left behind, it's not too late to look for answers.
In fact, now is a great time to speak to those who are already doing it to learn from their experiences. Looking into what motivates people's choices makes it far easier to find out where you belong.

#1 It's Not the Healthcare Program, It's You!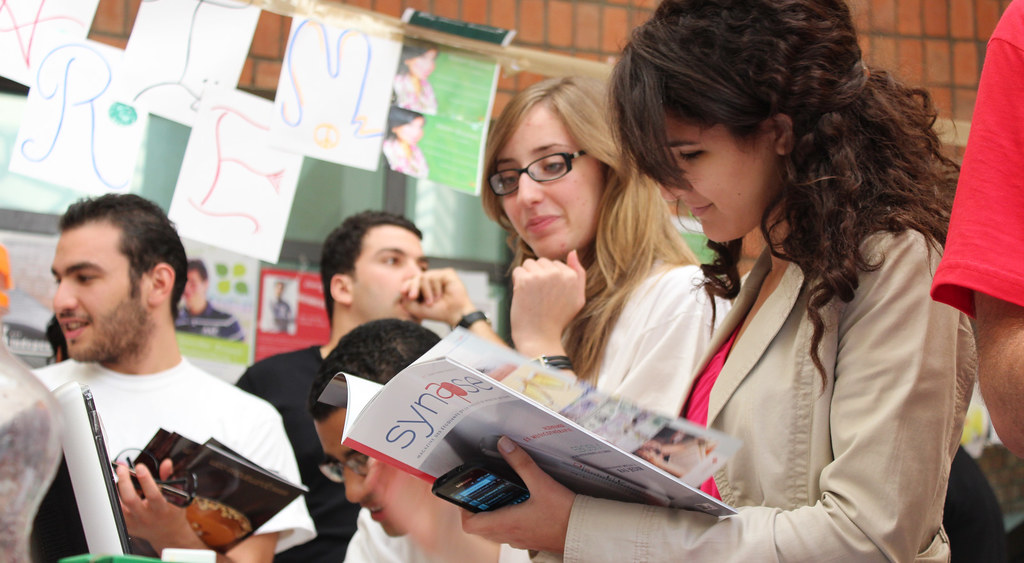 Synapse journal / Flickr / CC BY-NC-ND
It's easy to spend all of your time assessing the value and worth of healthcare training programs, but it's just as important to consider your value and worth.
To be sure that a healthcare training center can satisfy your needs (providing you meet the admissions criteria), take a long hard look in the mirror before you do any more research.
Whether you take a short or a long course in healthcare training, it will help to shape your career, so make it count. You may choose to be an MRI technologist or a pharmacy technician. Perhaps sonography is your thing?
Whatever it is, any work in your chosen area will take a commitment of some kind, so it's time to start asking yourself what it is that floats your boat or makes you happy.
Here are some key questions to get you thinking about your preferences:

Do you enjoy working on your own or in a team?
Do you prefer a quiet or busy space in which to work?
Are you left- or right-brained (logical or creative)?
Are you a people person or do you prefer to work behind the scenes?
There are no right or wrong answers here, but the more honest you can be with yourself, the more likely you are to discover which health care professions you find enjoyable and rewarding.
At this stage, you may still be learning what types of jobs are out there or what they involve, so begin by examining your own personal style. Once you establish this, you can seek advice from career experts or working professionals who can help you find out if you might be a good fit for a certain type of job.

#2 Here's How to Analyze Your Own Profile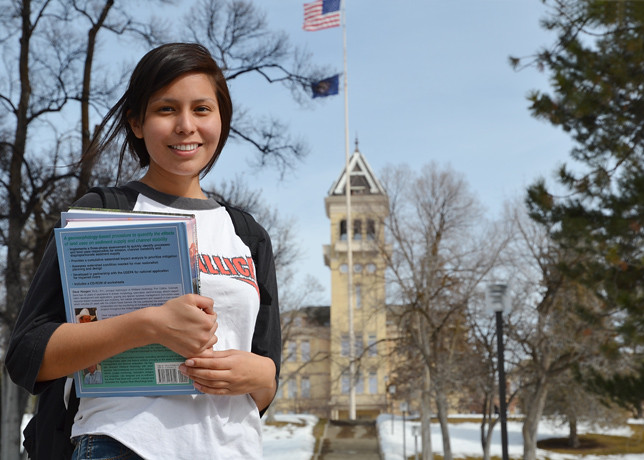 No two students are the same. Before you get carried away and jump into a course that might not be right for you, spend some time analyzing your profile.
Are you looking for a quick course that doesn't drain your finances, a steady investment in studying to see where it leads, or are you looking for healthcare management courses that work towards your long-term career goals?

What If You Consider Short-Term Commitment?
If you're on a tight budget, want to improve your credentials in an area you already have experience in, test the waters in a subject area, or have a job in mind that needs minimal training, a shorter allied healthcare program could be just the ticket.
If this is the case, you want to focus on getting your foot through the door as quickly as possible when your course is finished and, to do this, you need to sell yourself well:

Get your resume up to date
Perfect your interview technique
Network with influential people in your chosen field, online and in the real world
Start searching for jobs as early as possible and sign up for online alerts
If a short course is all you need to take the next step in your career, make sure you're not left high and dry once school is out. Start making contacts in your profession, find out how many jobs are available in your area, and take up every opportunity you can to show them you mean business as soon as you earn your certification.
When Is A Good Time to Take It Slow?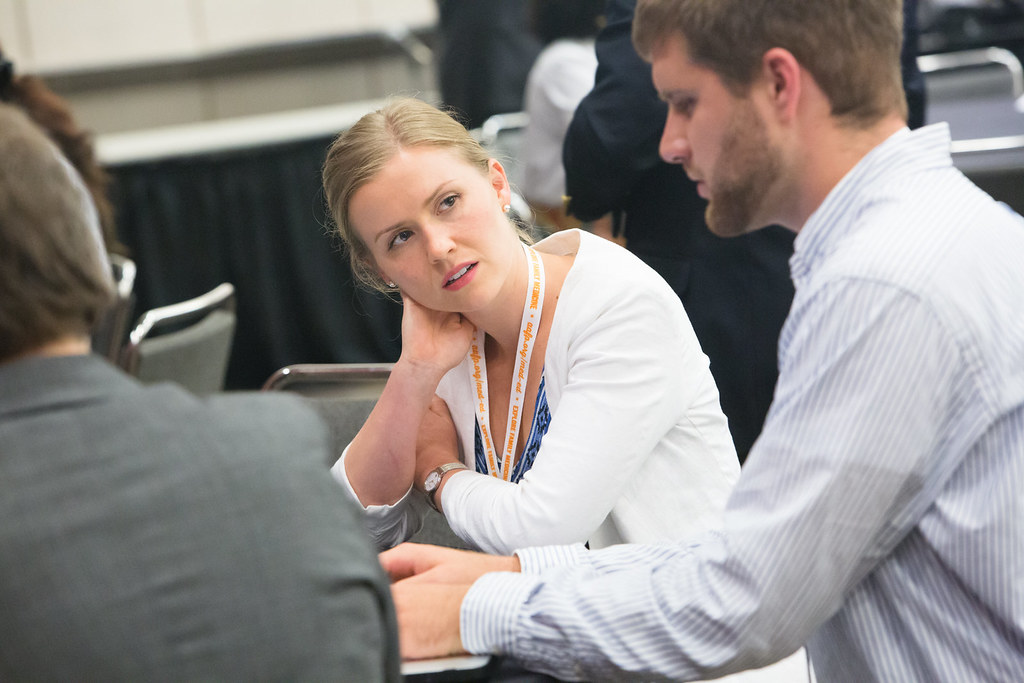 American Academy of Family Physicians (AAFP) / Flickr / CC BY-NC

Many students simply don't know what they want, exactly. If you're in the right field with healthcare, but aren't yet sure whether administrative and support roles or healthcare management jobs will be for you, use your time in school to find out.
It will be important that you find a professional school that suits your lifestyle. Location, for example, is important. If you're a real homebody, you may not settle well in a different state. If you're more of a free spirit, meeting new people and discovering new parts of the country could be just what you need to thrive.
Whichever training course you choose, it's going to need to hold your interest. Find out if the class schedule and structure of the course matches your expectations. If you like to socialize or you're into sports, make sure there are facilities for this on campus or places to go and teams to join nearby, so that you don't get bored outside of the classroom.

Are You in for the Long Haul?
Those who are already certain of their career path and ready for long-term commitment should prepare well for the journey ahead. Put too much pressure on yourself and you might get cold feet or burn yourself out. Go into your healthcare training with too many distractions or a lack of clear focus, and you could set yourself up for a fall.
It helps to get the blessing of family and friends before you start your course, so that you have time and space to focus on your studies. Put boundaries in place early on, but emotionally, there are likely to be times when you feel overwhelmed or disarmed by your new surroundings.
Keep close to those who can help you through the hard times, and you're much more likely to continue on your way to success.

#3 Ever Hear That Saying "You Don't Really Know Someone Until..."?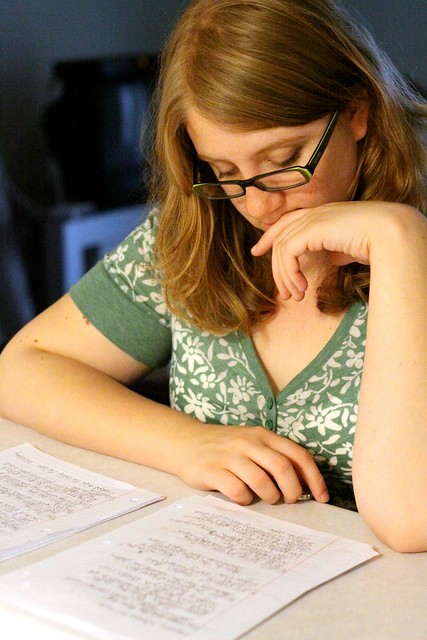 PhotoDu.de / CreativeDomainPhotography.com / Flickr / CC BY

If you've identified a list of possible healthcare degrees or certificates that might suit you, you're not at the end of the road yet. On paper or online, a school or course may look like the perfect option, but in reality, it could be very different.
Consider your healthcare schooling as you would any relationship: it takes time to get to know a place and get a feel for whether or not it's a good match. Get it right and this could be the start of a long and rewarding career path. Get it wrong and everybody's time is wasted – let alone the emotional and financial fallout from having invested your energy into something that failed to bring happiness or satisfaction.
They say that you don't really know somebody until you live with them, or maybe travel together. Considering healthcare certification programs, the best shot you have at getting close to this experience is through visiting the school.
Talk to instructors and healthcare students. Sit in on lessons. Have lunch with other people in the course. What has their experience been like? What do they think of the teaching methods and overall atmosphere? You'll soon get a feel for the place.
Here are some things to look out for:

Do you find the school campus inspiring (inside and out)?
Are the instructors informed and passionate about their subjects?
Do students appear to be motivated and settled?
Are the facilities well-equipped?
Is the surrounding area a place you'd like to hang out?
Those who are already certain of their career path and ready for long-term commitment should prepare well for the journey ahead. Put too much pressure on yourself and you might get cold feet or burn yourself out. Go into your healthcare training with too many distractions or a lack of clear focus, and you could set yourself up for a fall.
It's Time to Make It Official: Choose YOUR Healthcare Training Institute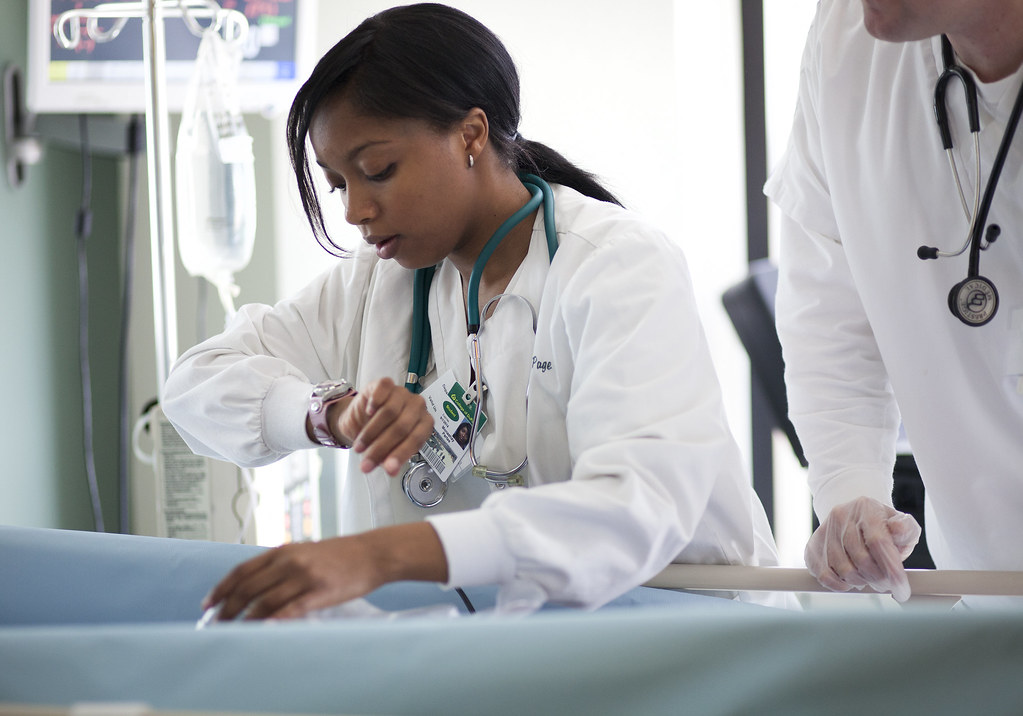 PhotoDu.de / CreativeDomainPhotography.com / Flickr / CC BY

With the right amount of self-examination and some digging around a school's intentions, there's hope you'll find a training course that's just right for you. Now, it's important to check that your course meets academic requirements.
You can do this by checking to see if the institution is accredited, which means the school meets certain standards set forth by an accrediting body. Bear in mind that some employers will only consider taking on those who graduated from an accredited school.
There are other benefits, too: If you want to transfer to another school, you'll have a better chance of transferring credits if your school is accredited. Also, accredited institutions are more likely to be eligible for federal financial aid, including student grants and loans.
Start by looking at the Database of Accredited Postsecondary Institutions and Programs provided by the U.S. Department of Education.
If you're ready to take the next step, there is no 'right time' - you need to get in on the action right away. To learn about some of the great opportunities that exist in healthcare, take a look at this list of the fastest growing allied health careers.