What Are the Main Areas of Cardiovascular Technology
April 1, 2013
Cardiovascular diseases are a leading cause of death worldwide. Hence contemporary medicine and the healthcare industry are going to extraordinary lengths to prevent and treat various cardiovascular disorders. This particular field of medicine employs various medical and allied health professionals to deliver safe, efficient and patient-centered care.
The Role of Allied Healthcare Professionals within Cardiovascular Medicine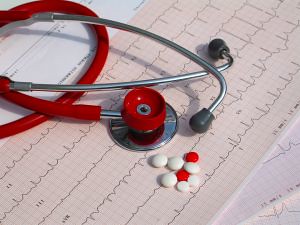 Within the medical fields of cardiology and vascular medicine, one particular allied healthcare professional is recognized for its immense significance within the diagnosis and treatment of various related disorders –  the cardiovascular technologist / sonographer.
Cardiovascular sonographers and technicians assist physicians in diagnosing and treating cardiac (heart) and peripheral vascular (blood vessel) diseases. Their core duties include performing ultrasound and cardiovascular procedures, reviewing patient files and monitoring their heart rates. Cardiovascular techs also take the lead in operating testing equipment, explaining procedures to patients and comparing findings in order to identify problems.
The cardiovascular technologist / sonographer was officially recognized as an allied health profession in December 1981 by the AMA Council on Medical Education. Since then, as the field of cardiovascular medicine expanded, so did the allied health profession.

Areas of Cardiovascular Technology
Nowadays, cardiovascular technologists usually specialize in one of the three core areas of practice: invasive cardiology, noninvasive cardiology (echocardiography), and noninvasive peripheral vascular study (vascular sonography).
Invasive Cardiology
Cardiovascular sonographers who specialize in invasive procedures are often referred to as cardiology technologists. Their work includes assisting physicians in cardiac catheterization procedures which can determine whether a blockage exists in the blood vessels that supply the heart muscle.
Another procedure using the catheter, and performed with the help of the cardiology technologists, is an electrophysiology (EP) test. This helps locate specific areas of heart tissue that give rise to abnormal electrical impulses that cause arrhythmias.
During these procedures, a cardiology technologist monitors the patient's blood pressure and heart rate with EKG equipment and notifies the physician if something appears to be wrong. Technologists are also sometimes involved in the preparation and monitoring of patients during open-heart surgery and the insertion of pacemakers and stents.
Non-invasive Cardiology (Echocardiography)
This area of practice includes giving electrocardiograms (EKGs) and creating images of the heart using ultrasound machines. Cardiovascular techs who specialize in EKGs, stress testing, and those who perform Holter monitor procedures are sometimes known as cardiographic or electrocardiograph (or EKG) technicians.
Cardiovascular sonographers specializing in this field also use ultrasound equipment to examine the heart chambers valves and vessels, and are usually referred to as cardiac sonographers or echocardiographers.
These non-invasive procedures are usually performed for diagnostic purposes that will later determine the patients' treatment plan.

Non-invasive Peripheral Vascular Study (Vascular Sonography)
Technicians specializing in vascular sonography assist physicians in the diagnosis of disorders affecting the circulation; they are usually referred to as vascular technologists or sonographers. Vascular sonographers are in charge of completing a patient's medical history as well as evaluating pulse and blood flow in the arteries and veins by listening to the vascular flow sounds for abnormalities.
Vascular sonographers usually perform a non-invasive procedure using ultrasound equipment to record vital data such as vascular blood flow, blood pressure, oxygen saturation, cerebral circulation, peripheral circulation, and abdominal circulation. Based on the results they provide a summary of findings to the physician to aid in patient diagnosis and management.
Cardiovascular Sonographer – Education & Career Overview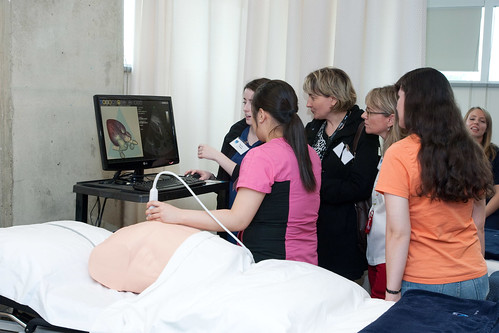 Cardiovascular sonographers are a vital part of the diagnostic and treatment management team of cardiovascular disorders.
Education
The most common level of education completed by cardiovascular technologists is either a certificate program or an associate degree. Certification, although not mandatory in all states, is required by most employers.
The majority of techs complete a 2-year degree program or certificate program from an accredited school. These programs often include internships and are eventually followed up by professional certification. The length of the program varies from institute to institute and admission usually requires a high school diploma.
The education is centered around core healthcare classes and is followed by specialized training in invasive cardiology, echocardiography, or noninvasive vascular technology.
Licensing & Certification
Although not all States require allied health workers in this occupation to be licensed or certified, some employers may. Certification for cardiovascular sonographers is available through two major organizations: Cardiovascular Credentialing International (CCI) and the American Registry of Diagnostic Medical Sonographers (ARDMS). CCI offers eight different credentials, including Registered Cardiac Sonographer (RCS), Registered Vascular Specialist (RVS), and Registered Cardiovascular Invasive Specialist (RCIS). ARDMS also offer certification for a number of different specialties, including Registered Diagnostic Cardiac Sonographer (RDCS) and Registered Vascular Technologist (RVT) credentials.
Necessary Skills and Qualities
For every occupation out there, there is a set of skills and qualities required in order to perform well. For cardiovascular sonographers, this list includes the ability to be reliable, have mechanical aptitude and be able to follow detailed instructions. Putting patients at ease during procedures is a valuable asset, which requires technologists to have a relaxed and reassuring manner. They must also be articulate as they are required to communicate frequently with physicians and also explain procedures to patients.