How to Build a Successful Pharmacy Tech Career
January 16, 2020
AIMS students learn compounding in the pharmacy lab.
Whether you're an experienced pharmacy tech or new to the field, the training program at AIMS can benefit you greatly. The training allows you to build the foundation for a future career, or if you're an experienced tech, learn advanced skills for a better position. Most importantly, you'll be eligible to take the national certification exam offered by the Pharmacy Technician Certification Board (PTCB) after graduation. Continue reading to learn how our pharmacy technician training can help you grow your career.

New to the Healthcare Field
Even with no prior healthcare experience, the
pharmacy tech program
is a great option. It will prepare students to work as entry-level pharmacy techs in a variety of facilities, including local pharmacies and hospitals. A strong foundation of knowledge is provided before moving on to more advanced education and training. Some of the topics covered include medical terminology, proper drug administration, drug classifications, and pharmacy management. In addition, hands-on training is provided in an on-campus pharmacy lab.
https://www.youtube.com/watch?v=BQQNvN7pvTA
Practical experience is key to successfully mastering the skills of any career. Therefore, all of our pharmacy tech students are required to complete a 250-hour clinical internship prior to graduation. This is an incredible opportunity to get on-the-job experience at a high-level pharmacy. Some of our clinical affiliations include CVS, Walgreens, Hackensack University Medical Center, and Robert Wood Johnson University Hospital.
Certification is one of the keys to getting hired and building a successful career as a pharmacy tech. In order to get certified, eligible pharmacy technicians must pass the certification exam offered by PTCB. As of January 1, 2020, only graduates of PTCB recognized pharmacy technician programs are eligible to immediately sit for the certification exam. The program offered at AIMS is officially recognized by PTCB, so our graduates are eligible to take the exam.

Certification for Experienced Pharmacy Techs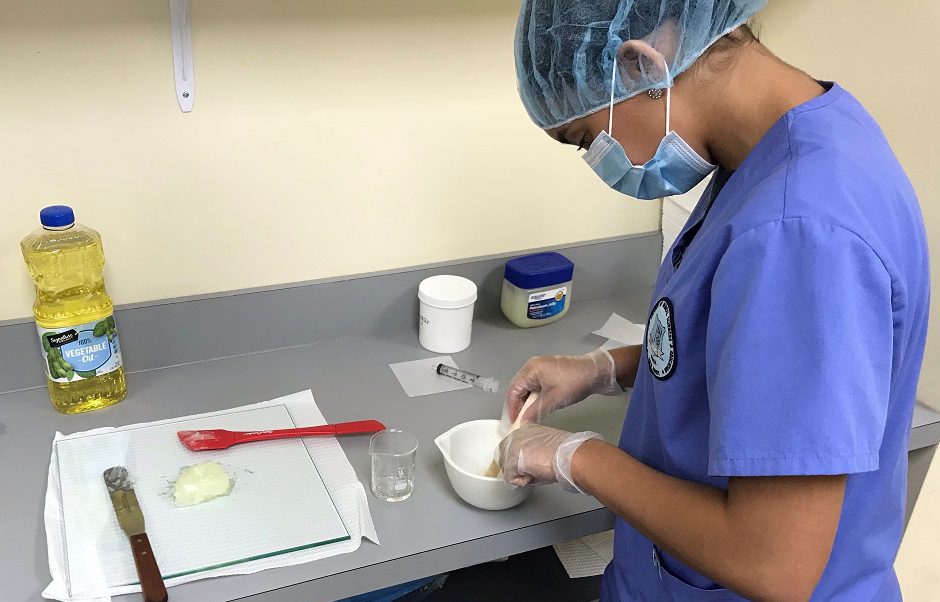 Are you an experienced pharmacy technician that needs to become nationally certified to maintain your current job? Is your current employer just handing you a review book and saying "Good Luck"? Have you ever done a % solution pharmaceutical calculation at your current workplace?
Well, as you may or may not know, the majority of employers will not hire pharmacy technicians unless they are certified or eligible for certification. A large number of states now require certification in order to be licensed and gainfully employed. Is New Jersey far behind? Don't get left behind if the law changes. Put yourself in the best position to have a long-lasting and successful career. So if your knowledge in all the pharmacy laws, ethics, pharmaceutical calculations, non-sterile and sterile compounding terminology, medication driven pathology management, and industry related automated machines isn't as strong as you would like, PERHAPS it is time to re-educate.
AIMS Education is a valuable resource for your certification preparation. So if you feel that your current employer simply isn't providing enough value to pass this exam or you want to be more confident and prepared to pass the PTCB exam, our comprehensive 9-month program is designed to build on your current knowledge and advance your skill sets by educating you on the realm of criteria set forth on the PTCB exam. The internship component will also allow you to network with health provider leaders of industry within ambulatory and institutional settings.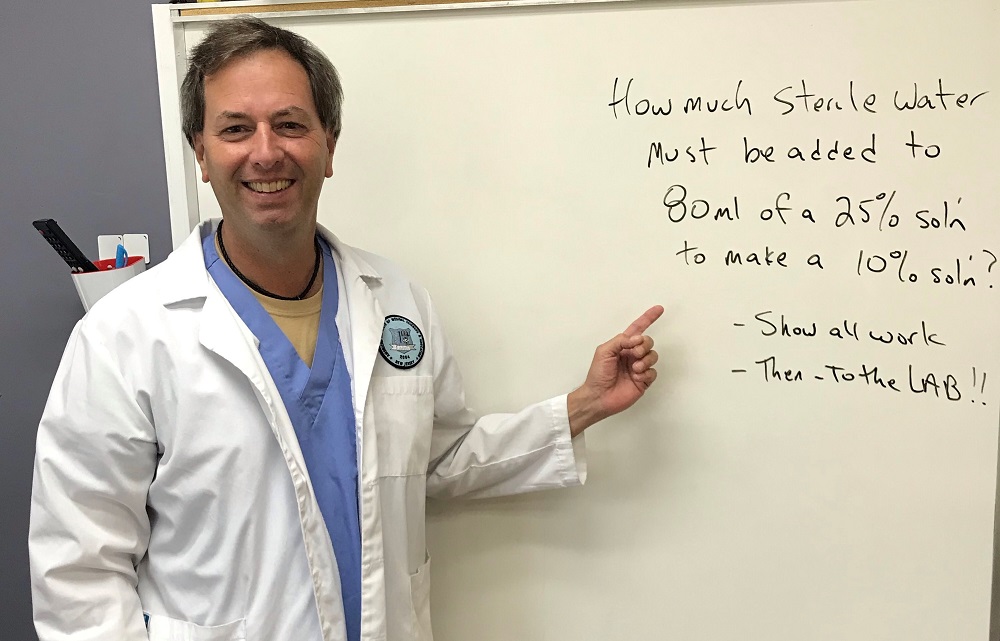 Dave Oldenhage is the Pharmacy Technician program director at AIMS.
Experienced technicians are to remain valued and if the above sounds like you, why not check us out! Make our profession once again, the most trusted profession in the world by proving to yourself that you can become a Nationally Certified Pharmacy Technician!!

Take the Next Step Now
Our pharmacy tech programs start several times a year and we offer both day and evening classes. For those of you who are interested in learning more about this exciting opportunity, please reach out to
our admissions team
to schedule a school visit. You'll get the chance to learn about the program curriculum and take a tour of our campus, including the pharmacy lab.
Click here to schedule a visit at our Piscataway campus.