Medical jobs are financially rewarding and offer a range of opportunities with great career prospects. The salaries of most entry-level physicians and healthcare professionals are higher than the national average for the US. What's more, the US Bureau of Labor Statistics projects impressive growth among all related occupations in terms of demand and pay.
If you are currently considering a medical field career, there are two main directions to consider. You can strive for a more senior position which comes with higher responsibilities and salary, and become a physician. Or perhaps complete professional training and obtain a certificate or associate's degree to work in the field of allied health.
The first option is related to spending more time and money to achieve your goal. The latter will save you time and effort but still give you the chance to work alongside doctors and provide essential support to medical staff and patients. Either way, you will surely be satisfied with your choice in the long run.
Keep reading to find out more about your options and learn which are the top-paying medical careers in NJ and NY.
10. Anesthesiologist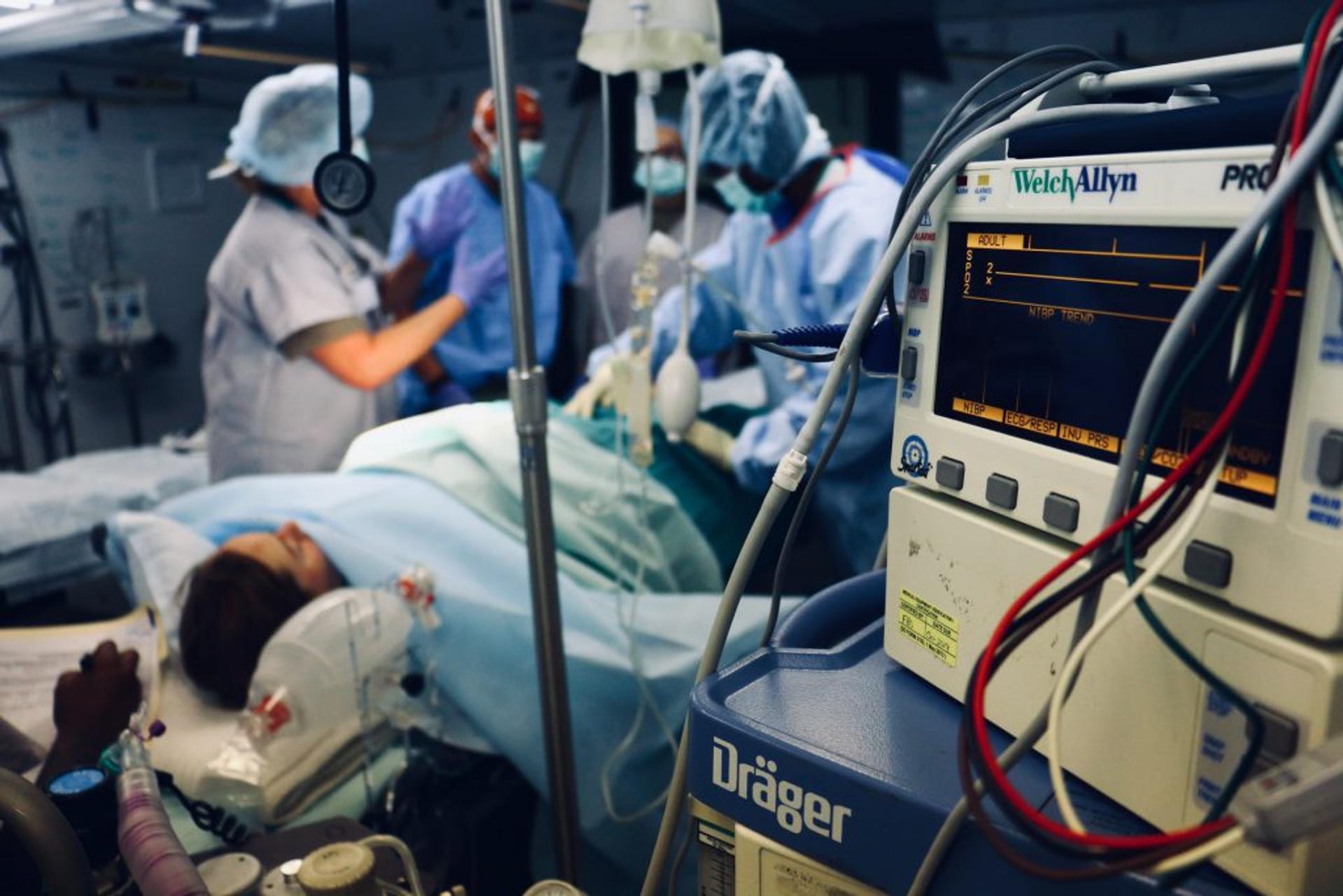 Anesthesiologist Job Specifics and Salary Range
Anesthesiologists are the physicians responsible for the perioperative care of patients before, during, and after surgery. They administer anesthetics and analgesics for pain management and are experts in resuscitation, pain medicine, and intensive care. According to the 2019 report by the Bureau of Labor Statistics, the annual mean wage of anaesthesiologists in NY was $212,730. This impressive figure makes anaesthesiologist one of the top-paying jobs in the US.
Can't Perform Without an Anesthesiologist Assistant
Similarly to other medical field jobs, assistants are integral members of the anesthesia care team. Anaesthesiologist assistants are healthcare workers who work under the supervision of licensed anesthesiologists to design and implement anesthesia care plans as well as monitor the airways of the patient receiving anesthesia. They are in demand because of the need for highly skilled professionals trained to respond to emergencies and provide cardiopulmonary resuscitation (CPR) if necessary.
Anaesthesiology assistants must complete a college and graduate degree, and also pass a certification examination. They need to validate their certificate every 2 years upon completion of 40 hours of continuing medical education (CME).
9. General Pediatricians
Pediatrician Job Responsibilities and Earnings
General pediatricians diagnose and treat health conditions that affect babies, children, and young people. They have the knowledge and skills to manage a wide range of health problems and concerns affecting this age group. The reported mean wage of pediatricians in NJ for 2019 was $215,040. You might be interested to know that NY and NJ are among the metropolitan areas with the highest employment rate in this occupation.
Can't Be Without a Pediatric Physician Assistant
Pediatric physician assistants support the work of pediatricians in many ways. They provide assistance in diagnosing and treating young patients, help with examination, prescribe medication, perform administrative tasks, and more. Their specific duties and the extent to which they must be supervised differ from state to state.
8. Family Medicine Physicians
A Rewarding Healthcare Career Path
Family medicine physicians are trained to diagnose and treat the entire spectrum of medical issues that might be encountered by the individual and the family. They can provide preventive care and refer you to a different specialist when necessary. The job of family medicine physicians is dynamic but also generously rewarded. In 2019, BLS reported a mean annual pay of $215,980 in New Jersey. This impressive number was further reinforced by the fact that the NJ metropolitan area was among the second-highest in employment for this occupation.
Can't Go Without a Family Medicine PA
Family medicine physicians have assistants to support their work activities and help them manage their workload. PAs are responsible for the everyday care of patients. They consult them under the supervision of physicians if more advanced medical knowledge is required. In some practices, PAs have expertise in certain areas, for instance wound care or diabetic counseling.
7. General Internal Medicine Physicians
Medical Career and Salary Overview
General internal medicine physicians are primary care physicians. They prevent, diagnose, and treat a variety of acute care conditions, diseases, and injuries of internal organ systems. They work with patients to manage chronic conditions and provide short-term care.
You might be wondering what the difference between an internal medicine physician and a general practitioner is. Internal medicine is a field of practice focused on treating adults. So while GPs are trained to provide care for patients of all ages, internists mainly look after adults and adolescents. As per the state of New Jersey, the most recent reported mean annual wage for this occupation was $220,790.
Work Alongside Internal Medicine PAs
Internal medicine PAs work under the supervision of general internists. They assist in solving both common and complex health issues. Similarly to internal medicine physicians, their PAs typically deal with patients suffering from acute and chronic medical conditions. They are capable of serving most of the needs of patients and thus decrease some of the routine work for doctors.
6. Oral and Maxillofacial Surgeons
Job Description and Earnings
Oral and maxillofacial surgeons diagnose and treat diseases, injuries, and defects affecting the hard and soft tissues of the oral and maxillofacial region. They perform surgeries and related procedures to improve functions and appearance. Being an oral and maxillofacial surgeon in New York is a high paying career. The latest BLS estimates show that the mean wage for this occupation is $230,720 per year. Offices of dentists and physicians are reported to be the main places of employment.
Can't Operate Without an Oral and Maxillofacial Surgeon Assistant
Oral and maxillofacial surgeon assistants are supervised by the senior members of the dental department. Their work activities include helping surgeons and looking after patients. They are qualified to assist with conducting oral surgeries and procedures such as fillings, examinations, or X-rays.
5. Orthodontist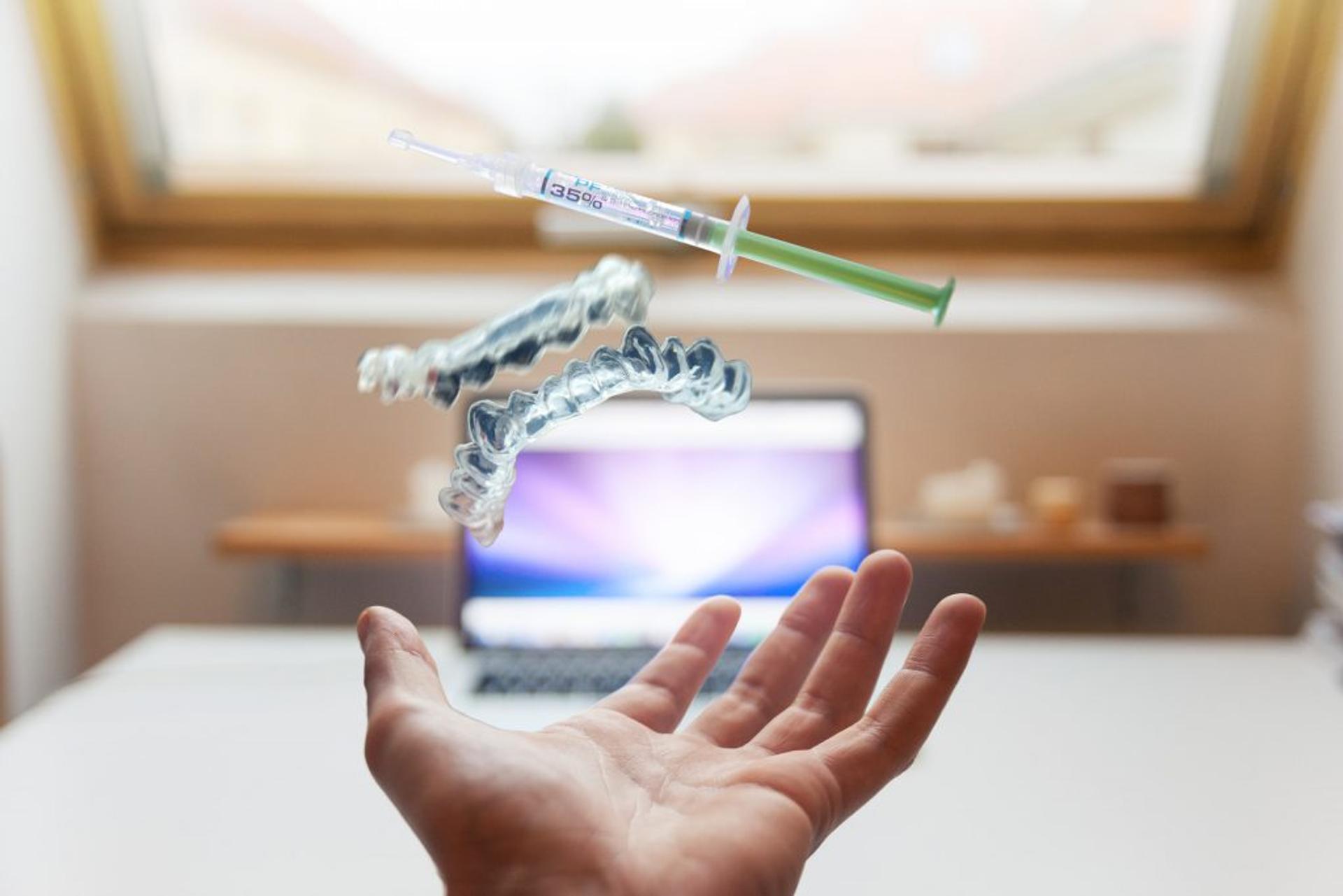 Medical Job Specifics and Salary
Orthodontics is a branch of dentistry that focuses specifically on straightening teeth and ensuring your jaws are correctly aligned. Orthodontists examine, diagnose, and treat dental malocclusions and oral cavity anomalies. They fabricate appliances to straighten irregular teeth, improve the appearance, and restore normal functions. The majority of their patients are children and teenagers. Orthodontics is one of the best-paying jobs in New Jersey. The 2019 annual mean wage figure reported by BLS is $240,110, which compares higher to other medical field jobs.
Can't Work Without an Orthodontic Assistant
Orthodontic assistants work under the direction of orthodontists, mainly in offices of dentists. They perform a variety of functions to help orthodontists and ensure patients have a pleasant treatment experience. Orthodontic assistants' functions are essential since they help the practice run smoothly.
4. Dentist
Healthcare Professionals with a High Annual Wage
Dentists look after the general health of the patient's mouth and teeth. They examine and diagnose via routine check-ups and tools such as X-ray machines. Dentists also instruct patients on how to care for their mouths and teeth on their own. As of May 2019, dentists in NJ were paid $244,060 on average per year. This makes dentistry one of the industries with the highest paying careers in the state.
Can't Go Without a Dental Assistant
Dental assistants are usually employed on a part-time basis. Their duties vary according to the particular requirements of the dentist. Their usual tasks are to make patients feel comfortable, explain what services will be performed, and prepare them for treatment. Other responsibilities include implementing administrative duties, setting out instruments and materials, obtaining and updating dental records.
3. Psychiatrist
Healthcare Job and Salary Overview
Psychiatrists are physicians who specialize in the study, diagnosis, prevention, and treatment of mental health conditions. They assess each patient to determine the essence and cause of the problem. This helps them decide on proper medication to treat or suppress the condition. Psychiatry is a job that pays well across all states. The most recent BLS figures show that psychiatrists in NY were paid an annual salary of $216,280, compared to $247,320 in NJ for the same period.
Can't Do Without a Psychiatric Aide
Psychiatric aides provide essential support to physicians and patients. They work under the direction of psychiatrists and implement various work activities. They are primarily responsible for direct care duties for mentally unstable or emotionally disturbed people. Psychiatric aides may also accompany patients throughout the day, engage them in activities, and make sure good workplace hygiene is maintained at all times.
2. Obstetrician and Gynecologist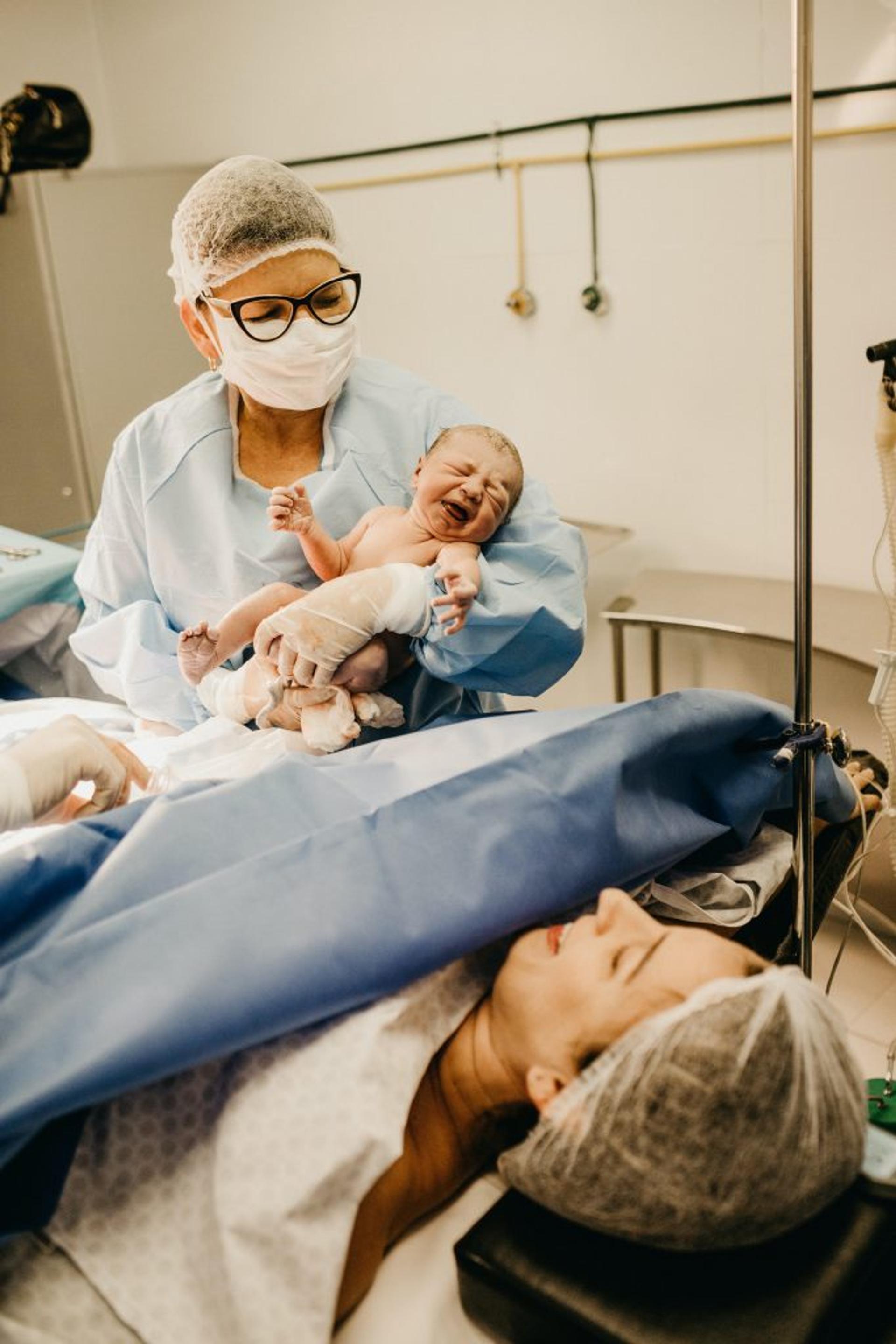 High Paying Careers With Great Responsibilities
Obstetricians and gynecologists are physicians who specialize in women's health. They deal with a wide range of issues related to the female reproductive system. OBGYNs provide care during pregnancy or childbirth. They also diagnose and treat menstruation and fertility issues, STIs, hormonal imbalance, and other related conditions.
Obstetricians and gynecologists are among the highest-paid doctors in NJ. The BLS reported that their mean annual wage for 2019 was $275,680. This figure is significantly higher than the mean annual wage for the same occupation in NY – $216,760.
Can't Cope Without OBGYN Medical Assistants
Obstetrics and gynecology (OBGYN) medical assistants work under the direction of a gynecologist. They are not allowed to diagnose or treat patients, however, they have proficiency in various clinical and clerical tasks. OBGYN medical assistants handle routine procedures like collecting patient medical histories, preparing them for examinations, measuring vital signs, and others.
1. Surgeon
Highest Paid Doctors in the Medical Field and Their Duties
Surgeons are physicians who carry out operations and medical procedures on patients. Being a surgeon comes with many responsibilities, but also a fair share of advantages like professional recognition, good career prospects, and a high salary. This was the highest paying healthcare job in NY and NJ in 2019. The Bureau of Labor Statistics estimated a mean annual wage of $230,890 in New York and an impressive $279,660 in New Jersey.
Can't Operate Without Surgical, Endoscopy, and Sterile Processing Techs
Due to the nature of their profession, surgeons need different types of assistants to support their work. Surgical technologists, endoscopy technicians, and sterile processing technicians are a vital part of the surgical team.
Surgical techs play an important role in both preoperative and postoperative care. They prepare the operating room, help maintain a sterile environment, and distribute surgical instruments. Playing a vital role on the surgical team, surgical techs have a great salary and career opportunities across the US.
Endoscopy technicians primarily assist physicians with endoscopic procedures and also maintain and clean medical instrumentation. In comparison, sterile processing technicians are mainly responsible for maintaining clean and sterile surgical equipment and tools at all times.
Are There Quick Healthcare Certifications That Pay Well?
Allied Healthcare Opportunities in New York
Some certificate programs in allied healthcare can help you get a job in NY that pays well and can be completed in less than 2 years. Explore our full list of the highest-paying allied health careers in New York and choose the one that is best suited for your skills and interests.
Allied Healthcare Careers in New Jersey
Some medical jobs offer higher salaries in New Jersey than in New York. So if you are based in NJ, this is another reason to consider training programs in allied health. But before choosing a healthcare career, make sure you explore the top paid allied health jobs in NJ.
Want to research even more? Compare New Jersey to the whole US and discover 10 of the best allied health career paths that you can pursue in less than two years.