Best MRI Technologist Career Opportunities in the US
September 14, 2019

In 2018, half of American MRI techs earned more than $71,000. If you happen to score an enviable job at an outpatient center, this average climbs to $84,000.
Great news: Every member of this region ranks in the top 20 states for MRI tech incomes. From just over $72,000 in Maine to $84,880 in Massachusetts, you can expect to earn an incredibly competitive wage no matter where you go.
Though Appalachia gets a bad rap for high levels of unemployment (and recently, opioid abuse), there are plenty of opportunities for trained allied health professionals who move to this region, especially if they're looking to own a home someday.
Looking at MRI technologist jobs in The South, you really see a tale of one region and the rest. Maryland (71,600), Virginia (70,370), and Delaware (75,0000) have the highest average incomes after Washington DC ($84,000). That said, the nation's capital has the lowest growth rate in the entire country, so job competition can be cutthroat.

In terms of both future job opportunities and current income, Georgia is the leader for both, with a 17% projected growth rate and average salaries of $68,000. The rest of this area, however, ranks far lower on the indexes.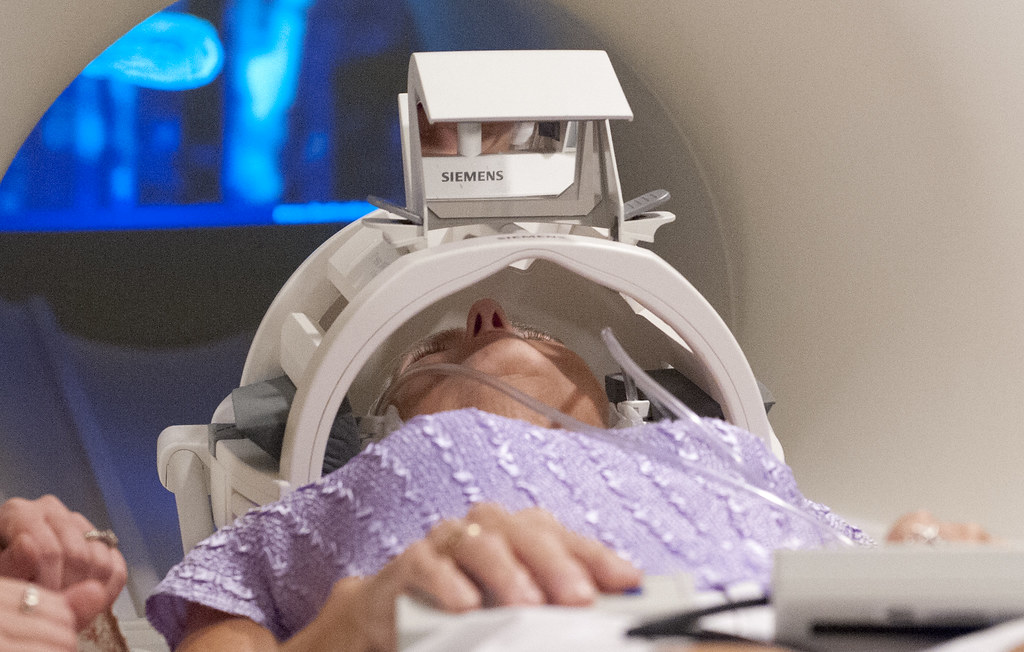 pennstatenews / Flickr / CC BY-NC-ND
Job seekers will be happy to learn that all five of the highest paying states for MRI technologists are in this region: Washington ($91,000), California ($90,800), Hawaii ($88,600), Nevada ($88,000), and Oregon ($87,500).
Don't count the American Southwest out of anything. In Arizona, certified MRI techs can command a cool $79,000. Though you might only earn a median of $72,000 in New Mexico, you may be shocked to learn that it has a job creation rate of 34% – the highest in the entire country.

There's never been a better time to join this allied health career. Discover how to become an MRI technologist: Check out AIMS Education's MRI tech training program that will help you kickstart your future career!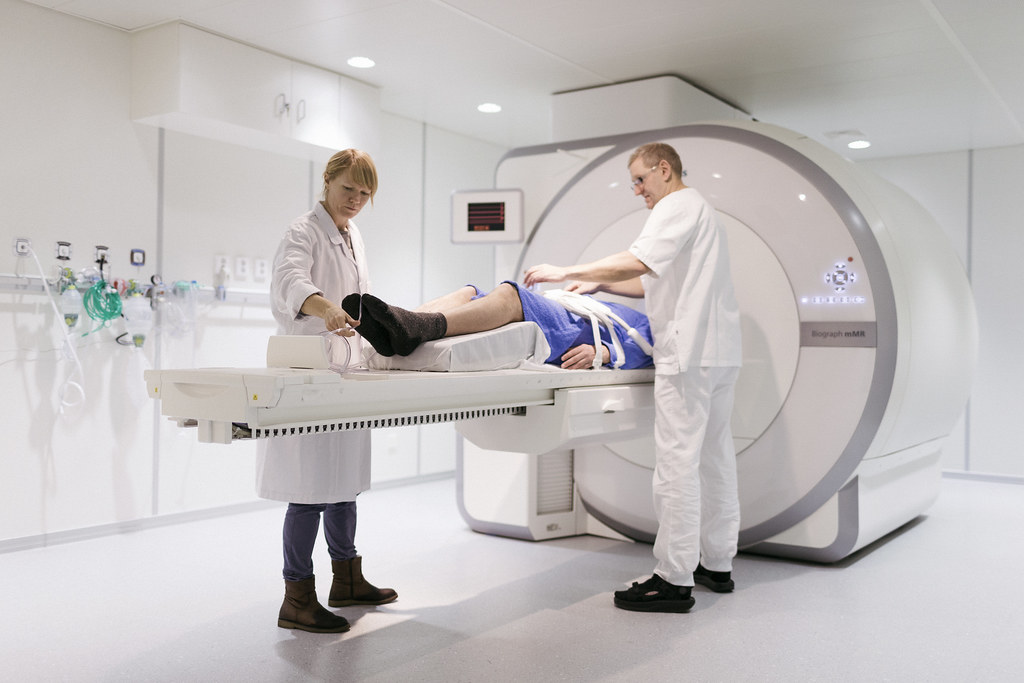 NTNUmedicine / Flickr / CC BY-NC
Why should you consider an allied health career as an MRI technologist? Well, with annual salaries that fall well above the average American income – and excellent job growth in nearly every state – there are fantastic career prospects around the country.
For people looking to start a new career as an MRI technologist, the question remains: Where should you go for the best career prospects? We've sorted through data via the Bureau of Labor Statistics to find the best MRI tech salaries by state.
How Much Does an MRI Tech Make in the US?
Even the lowest 10% of earners pulled in $50,000 per year, which is still higher than the median US income for all workers. The 10% most experienced MRI techs, however, earned just shy of $100k.
Considering that MRI tech certification is affordable – and requires around 3 years of training – you've got an excellent salary to look forward to.


MRI Technologist Jobs in the Northeast
But that's not all: Some of the highest growth rates in the country are here, with Vermont and Connecticut expecting a 16% and 14% increase (respectively) in positions over the next decade.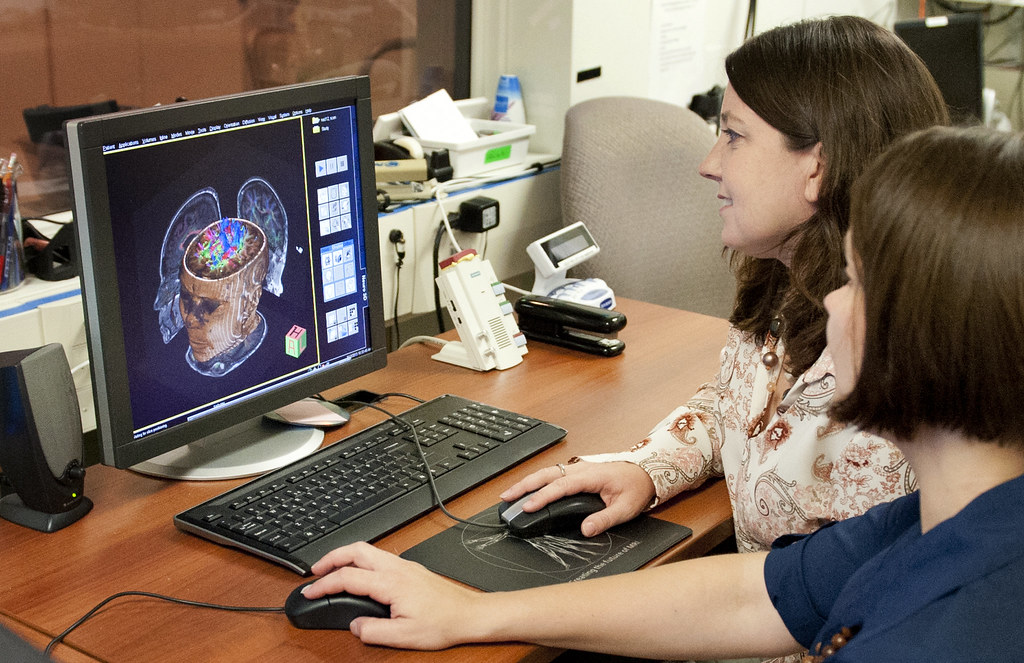 pennstatenews / Flickr / CC BY-NC-ND
MRI techs in New Jersey can still count on above-average job development, as well as a steady income of nearly $82,000. Thinking of staying in the New York-Newark metropolitan area? MRI techs here pull in an average of $84,700.
Fortunately, the Northeast's compact size means you can easily base yourself in a place like New Jersey for MRI technologist training while exploring job opportunities in neighboring states like New York and Connecticut.


MRI Tech Salaries in Appalachia
Surprisingly, Tennessee offers the lowest salaries at just under $60,000 per year. Kentuckian MRI techs, however, average $68,000 and West Virginians might see more than $66,000 each year. Unexpectedly, WV has the strongest job growth rate in the region, with an anticipated 12% increase in MRI tech jobs over the coming 10 years.


MRI Tech Job Opportunities in The South

Jobs in the Deep South
Louisiana, Mississippi, and Alabama statistics report nearly identical incomes ($60,000) and career development that hover around 14%. While you may not be earning as much as the rest of the country, the region is one of the most affordable in the country.


MRI Technologists Careers in the Midwest
Known for its well-organized healthcare system, Minnesota leads the pack with an average $78,700 annual income for MRI techs. Aside from North Dakota, it also leads in expected job creation over the next decade (20%). Illinois comes in second, with a cool $74,000 for these allied health professionals. As for every other state, incomes average between $63,000 and $68,000.
MRI techs in Michigan, however, may not find the dream jobs they're looking for, with the second-lowest average income ($62,000) and growth rate (3%) in the region. South Dakota and Iowa both tie for the lowest salaries ($60,000).


MRI Tech Salaries in the West
Understandably, more rural states in the region offer lower incomes that reflect those of the rest of the country. Montanan and Idahoan MRI techs can expect to command a cool $70,000, but Idaho anticipates a 20% increase in opportunities through 2028.


MRI Jobs in the Southwest

Time to Consider a Career as an MRI Technologist