Best Allied Health Job Opportunities on the East Coast
November 3, 2016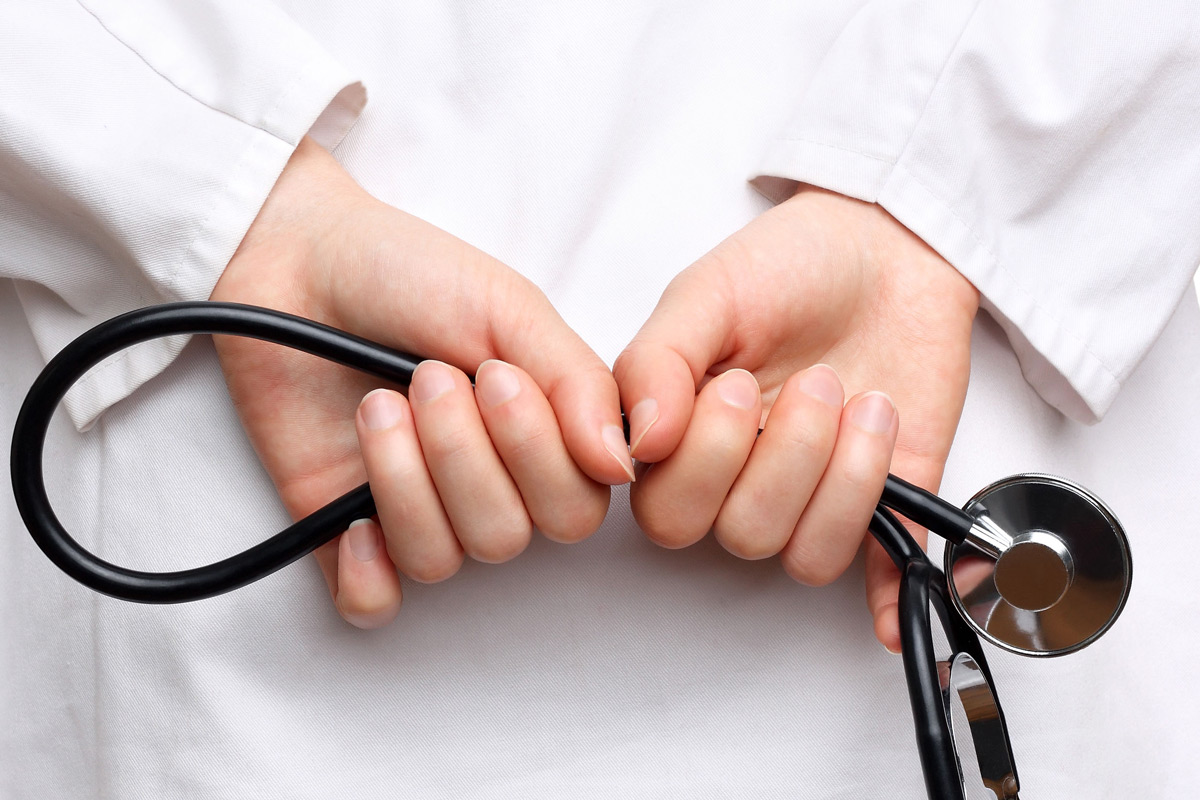 If you're like lots of people looking for an allied health career, you're willing to move to find the best opportunities, but probably not too far. For many Americans, that means the east coast. To help you get a good idea of where the best allied health career opportunities can be found, as well as a state that matches your ideal lifestyle. We broke down all the data so you don't have to.
From Maine all the way down to Florida, here's a comprehensive guide to finding an allied health job on the east coast.
Note: All of this data has been taken from the United States Department of Labor's Bureau of Labor Statistics' May 2015 State Occupational Employment and Wage Estimates. The data discussed is that of "Healthcare Support Occupations."

The East Coast as a Whole
To understand these individual states (as well as Washington, DC), we need to briefly point out how the east coast stacks up to the rest of the country. First, the region definitely trends towards higher incomes relatively to the rest of the country.
Almost all of the states on the east coast boast above-average incomes for allied healthcare workers. The east coast also has higher-than-average numbers of allied health care workers. We'll compare the east coast state by state.

Maine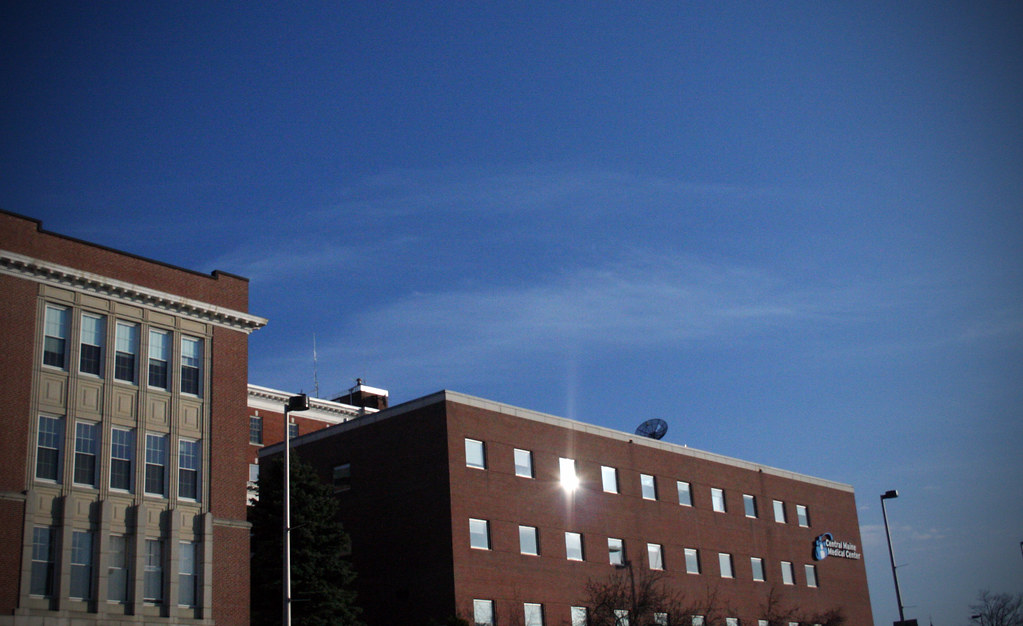 Just Us 3 /
Flickr
/
CC BY-NC
Starting with that northernmost bit of the continental United States, Maine's status as a relatively sparsely populated state is balanced with its geographic location in the well-off Northeast to give it some interesting numbers for allied health careers. First, the entire state employs just 19,500 people in this field.
However, as a percentage of the working population, that's almost 3.3% (compared to the east coast average of 3% and the national average of around 2.9%). The annual mean wage is below the national average, but by less than $1,000 per year. If you're looking for amazing nature and small town life with fairly good opportunities for allied health careers, Maine is worth a look.

New Hampshire
Similar to Maine in its culture and
stunning nature
(both great reasons to consider beginning an allied health career there), New Hampshire has fewer allied health care workers relative to its population. Here, just under 2.8% of all workers are in this field (compared to 3% on the east coast).
However, those workers earn a full $3,000 more per year relative to the rest of the region: $33,000 compared to $30,000. So if your passions are phlebotomy and voting first in national elections, New Hampshire is perfect.

Vermont
The Green Mountain State may be best known for hiking and maple syrup, but vibrant small cities like Burlington and Montpelier offer good wages and quality of life. For allied healthcare jobs, you can expect average annual wages just over $1,000 above the east coast average and almost $2,000 above the national average.
But those jobs will be a bit harder to find than in other east coast states, as allied healthcare workers make up just above 2.4% of the state's workforce.

Massachusetts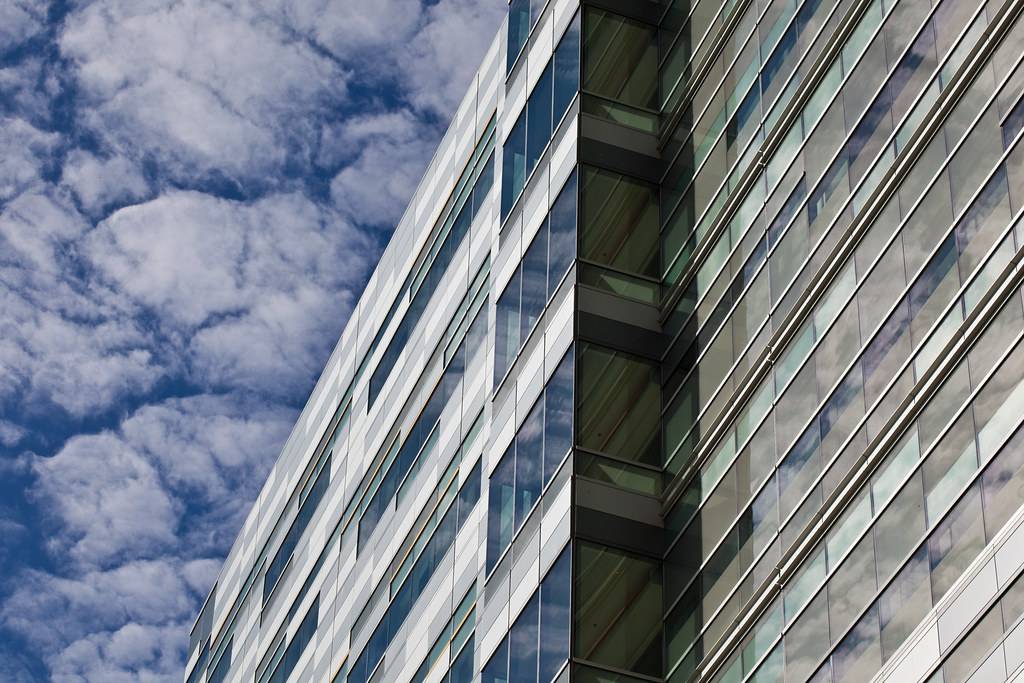 Jeremy Brooks /
Flickr
/
CC BY-NC
If you're looking for a larger and more populated place in the Northeast, Massachusetts should be at the top of your list. Boasting much of the small town beauty of Maine, Vermont and New Hampshire, along with a big city atmosphere and world-class hospitals in Boston, Massachusetts has a lot to offer for prospective allied healthcare workers.
Those great hospitals attract a large number of healthcare workers, leading to the state having 3.1% of its workforce in the field (slightly above average). The big standout number here is in annual average salaries, where only Connecticut can beat Massachusetts' number of $33,770 per year.

Connecticut
It's no shocker that the state with
one of the highest average incomes in the country
also boasts the highest average annual salaries for allied healthcare jobs in the country at $33,900. To add to that, the number of allied healthcare jobs in the state is right along the average for the entire east coast, so high-paying positions aren't out of reach.
With both its own great healthcare infrastructure, as well as easy access to excellent career advancement opportunities in world-class hospitals and clinics in surrounding states and New York City, Connecticut can be counted as one of the best places to consider starting a career in allied healthcare.

Rhode Island
When it comes to career opportunities in allied health, Rhode Island is a rather shocking outlier. The national and east coast averages for the number of working people in this sector both hover around 3%. In Rhode Island, however, that number is almost 4.4%! This means the sector here is more than a third larger than most states.
Add to that a $31,180 average annual income (about $1,000 above the national average), and you can place Rhode Island right alongside Connecticut as one of the best places on the east coast for a career in allied health.

New York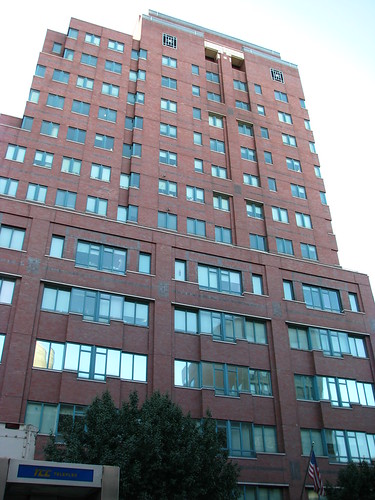 TRiver /
Flickr
/
CC BY-NC-ND
New York is a bit split, with its rural upstate being more similar to sparsely populated Vermont and New Hampshire and its wealthy New York City area being more like Connecticut and Rhode Island in income.
Added together, this means New York State has a huge number of allied healthcare jobs at 3.9%, but with average annual salaries at about $30,000.
When it comes to New York, it's going to vary widely depending where you look. But there's no doubt that great hospitals, clinics and opportunities exist, so it's certainly worth doing a bit of digging.

New Jersey
Similar to other mid-Atlantic states, New Jersey boasts a large allied healthcare workforce, making up a full 3.7% of its working population. And with New Jersey being
the most densely populated state
, many of those opportunities are within driving distance both in and around the state, along with
chances to obtain vital certifications
.
As far as salaries go, allied health jobs in New Jersey pay just above the East Coast average, though as with states like Connecticut, proximity to other job markets mean that you have a lot of flexibility as an allied healthcare worker based in New Jersey.

Pennsylvania
As mentioned, the mid-Atlantic has by far the largest number of allied healthcare jobs in the entire east coast, and Pennsylvania is no different. The state has 3.4% of its workforce employed in allied health, making just above $28,500 per year, $1,500 per year less than the east coast average.
As with New York, there's a lot of variation, depending on whether you're looking at the wealthier Philadelphia suburbs or the more rural western parts of the state.

Delaware
Tiny coast-hugging Delaware may have a lot of history and some great beaches, but does it also have decent job opportunities in allied healthcare? In spite of its location, it comes out in the middle of the pack with a below-average 2.8% of its workforce employed in allied healthcare jobs earning a slightly above-average $30,730 per year.
Maryland
It may be surprising that the wealthiest state in the country has allied healthcare workers making just $31,870 on average, but that number comes down to the unique workforce propelling those statistics. Many of Maryland's workers enjoy high salaries working in the greater DC metro area. This means fewer healthcare jobs (they make up less than 2.8% of Maryland's workforce).
Still, many parts of Maryland have easy access to allied healthcare jobs in both Maryland and DC, so that flexibility should be taken into account. And speaking of Washington, DC...

Washington, DC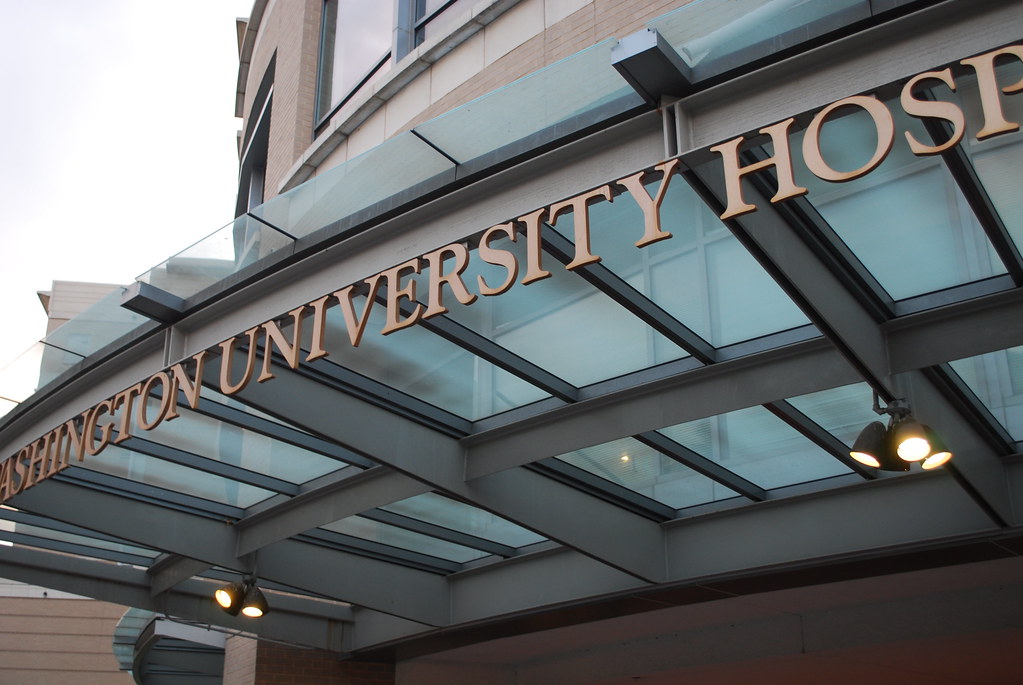 wolfsavard /
Flickr
/
CC BY
Being a city instead of a state, it's unsurprising that DC is a bit of an outlier on many metrics. For example, the allied healthcare sector is comparatively tiny, comprising just 1.9% of the workforce. But this largely derives from the relatively small population of the state (many of its workers commute in from Virginia and Maryland). But if you can find an allied health career in DC, payment is well above average at $31,850 per year.

Virginia
There's really no getting around the fact that Virginia is less than ideal for someone looking to begin a career in allied health. They make up just 2.3% of the state's workforce and make $29,120 per year. That's only slightly less than the national average, but when you compare it to many other east coast states, it's not great. Still, you'll find a substantial difference between the Northern Virginia suburbs and much of the rest of the state.
North Carolina
One of the more interesting states on this list, North Carolina has some of the largest disparities in its numbers you'll find. First, nearly 3.7% of all state workers are in allied healthcare. This is unsurprising, considering the high number of top research hospitals you can find in places like the state's famous Research Triangle.
But North Carolina is still a relatively poor state, and the $25,530 average annual salary for allied healthcare workers shows it. Still, considering the cheaper cost of living compared to much of the rest of the east coast, North Carolina could be a great choice depending what you're looking for.

South Carolina
For comparison, South Carolina is similar to its northern neighbor, minus the large medical research infrastructure. The result is a much smaller allied healthcare sector at just 2.7% of the workforce, combined with a similar annual income of $26,400. If you're looking for more opportunities here, check out the up-and-coming Charleston area.
Georgia
With the smallest job market for allied healthcare workers outside of Washington, DC, Georgia is a tough place to start a new career in this field. The relatively low average annual salary of just $27,640 doesn't help either. If you're looking to jump-start a new career, it's probably best to look elsewhere.
Florida
With such a large population of retired persons, you would imagine Florida would have a large number of allied health professions like
medical assistants
, however, this isn't quite true. As it turns out, the state has just 2.8% of its workforce employed in allied healthcare. In addition, the average annual wage is just $28,570, meaning the sunshine state may not be your best option for finding a new career.
Starting an Allied Healthcare Career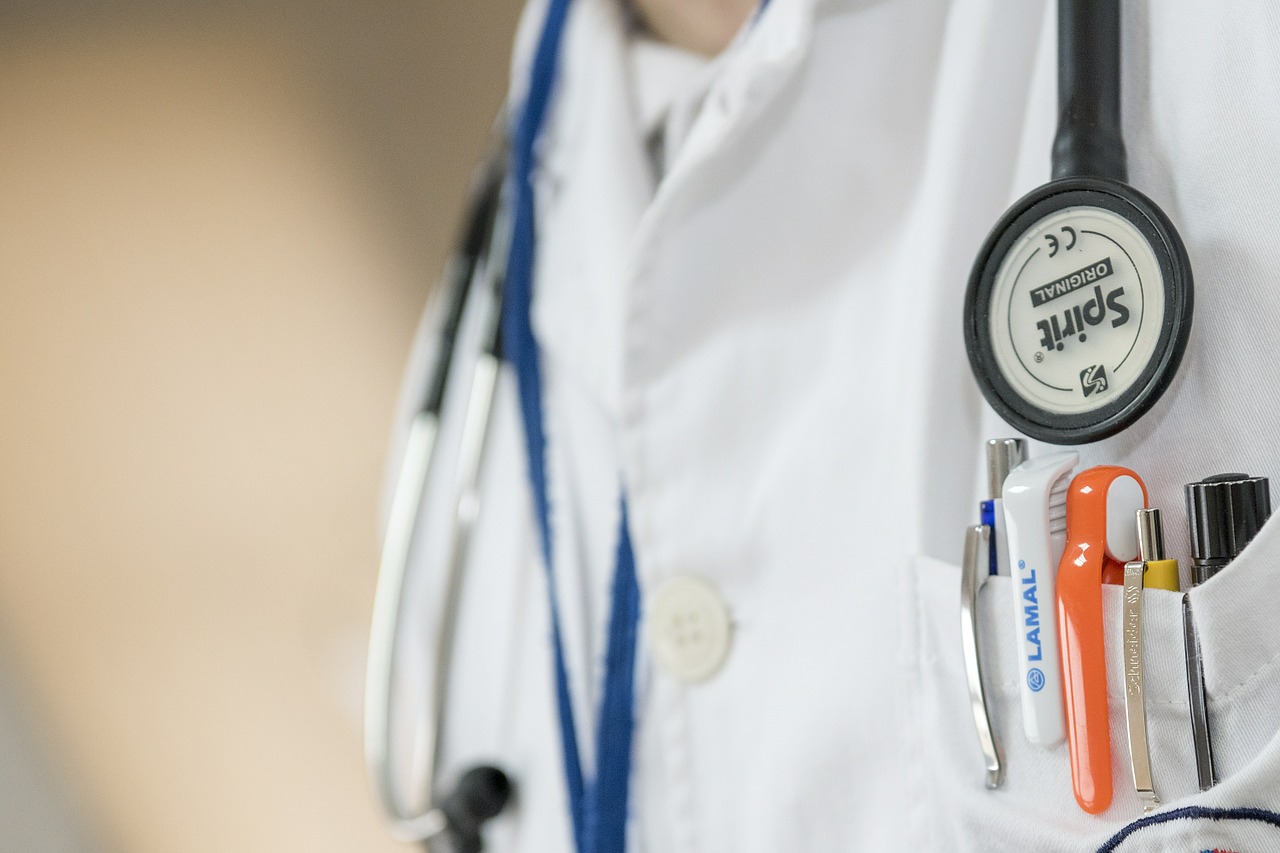 Wherever you're looking to ultimately settle, a new career in allied healthcare begins with the proper training. Check out these affordable and flexible programs offered in New Jersey.