Make a difference in someone's life…..Become an Embryologist!
August 1, 2013

An embryologist is a scientist that works with sperm, eggs, and embryos. This field of work is known as embryology. Embryologists, also known as Embryology or IVF Technologists, can work in human or animal embryology.
College graduates with a science degree often find it difficult to obtain a job in the medical field without years of experience. However, there is now a one year Embryology (IVF) Technology program being offered at AIMS Education in Piscataway, New Jersey which is specifically tailored to the field of Embryology. The course is taught by professionals in the world of Ob/Gyn and IVF. This course combines the knowledge of physicians who utilize small class instruction with "hands on" instruction by embryologists who have been in the field since its inception.
There are not many careers where you can claim to make a difference in someone's life, but in the ever growing fast paced world of Embryology, we can do just that.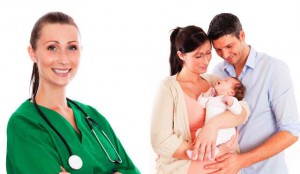 The field of In Vitro Fertilization (IVF) became a reality in July of 1978 with the birth of the world's first "test tube" baby. As of today, over 5 million children have been born utilizing the cutting edge skills that occur in IVF centers worldwide.
One in four couples suffer from infertility today, many due to delaying childbirth until later in life. A woman's reproductive potential declines with age, and unfortunately not everyone is aware of this and therefore it is often "too late" to conceive without the help of an IVF center. Male reproductive potential can also be affected by age, environmental factors, lifestyle or genetic causes.
A successful IVF center consists of doctors who are Board Certified Reproductive Endocrinologists as well as a laboratory team, nursing and administrative staff. Teamwork is essential to achieve success.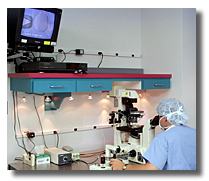 Animal embryologists can help with breeding programs for a zoo, repopulation efforts for endangered species, and breeding of livestock. Human embryologists work with infertility programs with the goal of helping couples have a baby.
The embryologist in an in vitro fertilization program (IVF) plays a vital role in the journey to pregnancy for a couple struggling with infertility. During the course of infertility treatments, the embryologist will be involved from the start to finish of an in vitro fertilization - IVF cycle.
During the testing phase before IVF treatments, the embryologists will prepare the embryology lab for infertility treatments by regulating and testing environmental conditions in the embryology laboratory including temperature, air quality, and humidity. Ordering supplies and the culture media, or liquids used to grow the embryos, is also a necessary step when preparing to start an IVF cycle.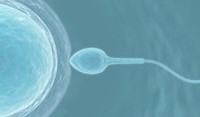 Testing of sperm and freezing sperm samples from couples about to undergo treatment is another job of the embryologist during the testing phase. Often, an embryologist will also work in the role of an andrologist, which is an individual that works with sperm. Most embryologist/andrologists also must learn to run the blood hormone analyzer present in all IVF centers.
Clinical embryology is a satisfying and rewarding job. It is a pleasure to serve the patients you treat and especially to see their joy when the outcome is positive. Nevertheless, you in this profession must ensure that you are respected in your work and that you are given the appropriate professional status and salary. Embryology can be a very lucrative career for those who are willing to work hard, stay focused and dedicated to the task at hand. Attention to detail is a must.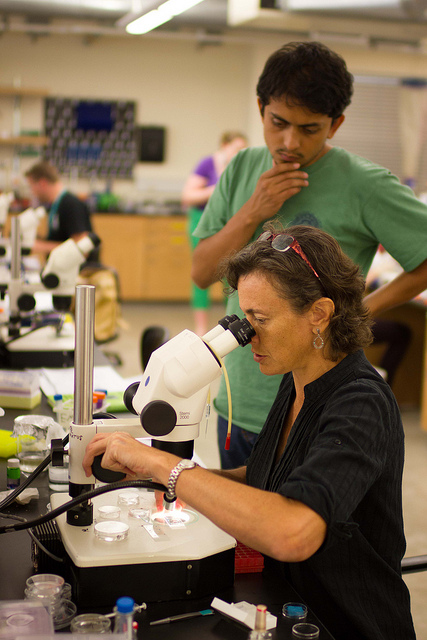 ZEISS Microscopy / Flickr / CC BY-NC-ND

High school graduates without a background in science or healthcare may also want to consider the Medical Assistant program offered at AIMS. Unlike most CMA programs, AIMS provides specialty training in IVF assisting. This allows graduates of the program to start their careers in Embryology as IVF assistants.
It's important to remember that Embryology is still a young and growing field. The growth potential is limitless. Taking advantage of a program like the one offered at AIMS will allow individuals to enter this unique field during its infancy and help shape the future of the profession. For those interested in pursuing their certification in Embryology, please visit the website www.aimseducation.edu or call (908) 222-0002 for further information.