Why Are Healthcare Professionals as Important as Doctors Amid a Pandemic
The COVID-19 outbreak is challenging the US healthcare system and its employees in unprecedented ways. With the cases and the number of victims rapidly increasing, currently the US is the most affected country in the world. As a result, hospitals operate under a lot of pressure and unavoidably struggle to treat the overwhelming number of infected patients. That's why US clinicians are urged to prioritize urgent and emergency visits to manage the workload.
This situation has a great impact on first responders and healthcare practitioners who face all kinds of risks on a daily basis. The adverse effects on medical workers don't end with physical exhaustion – physicians are facing scenarios they had never anticipated. What's more, Over 9,000 healthcare workers have tested positive for COVID-19 and unfortunately this number is likely to keep increasing in the following weeks.
Although doctors' and nurses' efforts are in the spotlight, healthcare workers of all types stand side by side with them and help save lives. The efforts of allied healthcare workers like medical assistants and techs is vital for making sure the hospitals can continue to function properly. Here are the reasons why allied healthcare professionals are just as important as doctors during the pandemic.
Healthcare Workers Are Often the First to Encounter Infected Patients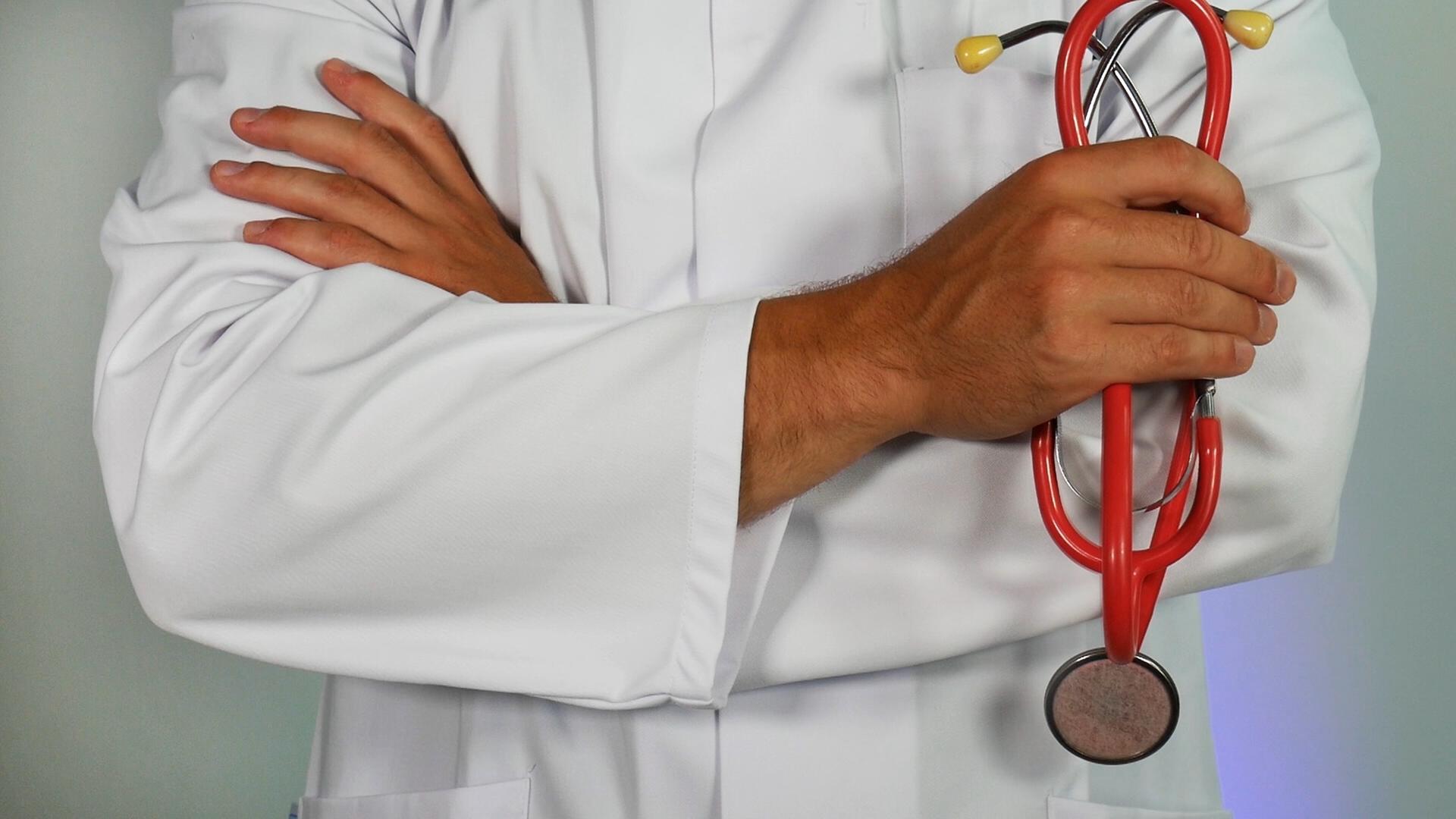 The unfolding crisis has resulted in new work routines and procedures in US healthcare facilities. People are urged to follow strict measures for prevention and control when visiting a hospital. Medical assistants are the health workers that are likely to encounter infected patients first. They also communicate with infected patients at all the stages of their hospitalization. Medical assistants are multi-skilled members of the medical office team who work closely with patients, as well as the rest of the hospital staff. Their varied job description makes them competent to perform a range of administrative and clinical tasks to keep the work running smoothly.
Sterile Processing Technicians Make Sure That the Virus Doesn't Spread Within the Hospital
Maintaining excellent hygiene is the key to reducing the risk of transmission of COVID-19. The World Health Organization advises this is the main protective measure against the new coronavirus. As we all know, this applies with full force to medical facilities of all kinds.
The professionals who ensure that a clean and sterile healthcare environment is maintained are sterile processing technicians. Unfortunately, in spite of their vital role, these professionals tend to be invisible to the world outside of hospital doors. The sterile tech jobs involve decontaminating and sterilizing all surgical instrumentation and equipment, as well as examining instruments for flaws and irregularities. As they work in clinics, hospitals, and medical centers, their contribution to controlling the outbreak is significant.
Healthcare Workers Help Infected Patients With Other Serious Conditions
According to the Centers for Disease Control and Prevention as of April 26th, more than half of the active cases (423,240) affect people 45 years old or older. Many of the infected patients are between 65 and 85 years (166,998). In cases with accompanying health conditions, such as heart problems, the involvement of cardiovascular and/or cardiac monitor techs is required.
What is the difference between those two occupations? Cardiac monitor technicians are allied health professionals who are trained to perform and monitor various diagnostic procedures related to the heart. These procedures, including EKG tests and stress tests, are used in the evaluation, diagnosis, and treatment of patients suffering from cardiac diseases. Cardiovascular technologists, in addition to performing many of the same tasks as a cardiac monitor tech, also use sonography equipment to scan the heart and vascular system.
Cardiovascular technology can detect life-threatening heart defects before they cause more harm. During the unfolding crisis, it once again proves to be among the most vital allied healthcare professions. Practitioners need to constantly monitor and evaluate the health conditions of people with both mild and severe symptoms. This way they play a key role in saving the lives of thousands of infected patients in the US.
Allied Healthcare Workers Stand Side by Side With Doctors and Compensate for Physician Shortages
Although doctors and medical professionals across the country are fully mobilized to fight against the coronavirus outbreak, some states are experiencing a shortage of physicians. The 2019 report of The Association of American Medical Colleges (AAMC) projected a shortfall of 40,000 to 122,000 physicians over the next 12 years. As the current situation is making this shortage worse, local authorities are calling retired doctors, medical students, and volunteers for support.
During this challenging time for the healthcare system, allied healthcare workers come to aid. They are trained to perform and understand the processes happening in medical facilities in terms of administration, diagnosis, and general healthcare. As we already mentioned, they often undertake the duties of doctors so they can concentrate on more severe cases. Allied workers meet and greet, diagnose, and perform regular checkups of patients, and thus help manage the hospital workload during these exceptional circumstances.
More and More Essential Healthcare Workers Enter the System Each Year
Another fact proving the positive contribution of allied healthcare workers is the ever-growing number of relevant job openings. The Bureau of Labor Statistics projects a field growth of 14% from 2018 to 2028 which will add about 1.9 million new jobs. Having this estimate in mind, we can easily imagine their substantial role.
Allied health professionals support the healthcare system by performing diagnoses, interventions, standard procedures, and administrative tasks. Since they specialize in niches areas, it takes significantly less time to complete professional training.
Most allied healthcare programs take between 6 and 24 months of training. The associated costs are significantly lower compared to those of medical school. This makes the field a top choice among young professionals pursuing a career in healthcare.
Healthcare Workers Go Through the Same Emotional Challenges as Doctors
Last but not least, we need to mention the psychological experiences all hospital staff are going through. The moral injury and emotional challenges seem to fall out of the scope of the media and the general public. However, doctors and healthcare workers are impacted beyond the extreme physical and mental fatigue.
BBC quoted a doctor who said "Seeing people die is not the issue. We're trained to deal with death… The issue is giving up on people we wouldn't normally give up on." Although an event like this can cause a psychological trauma to people of all walks of life, it especially impacts first responders and healthcare workers. They all share similar unprecedented experiences and challenges in spite of dealing with different groups of infected patients.
Allied Health Professionals Are Saving Lives at the Frontline of the COVID-19 Crisis
Controlling and preventing the spread of coronavirus is a responsibility equally shared between all medical workers, including doctors, nurses, and allied health professionals. Patients undergo a range of tests, treatments, and procedures from admission to discharge so they are in direct contact with more than one physician or healthcare professional. We need to keep this in mind and consider all practitioners as one unit rather than individuals with different merits based on education and position in the hospital hierarchy.
Let's also not forget about the ambulance drivers, janitors, baristas, administrative assistants, cleaning staff, and all other workers who are helping hospitals function properly during these difficult times.
If you are interested in becoming a specialist who helps doctors assess and diagnose patients in a hospital environment, we recommend exploring the MRI technologist career. The MRI Technologist training program takes approximately 26 months to complete and trains you to save lives by identifying brain or heart conditions before they have a chance to worsen.