International Students: How to Choose Allied Healthcare Education Program That Is Right for You
The American system of higher education is considered among the best in the world. This explains why hundreds of thousands of international students choose to pursue their academic goals in the USA each year. Four-year undergraduate courses and medical schools are some of the most popular options. In addition to the traditional bachelor's degrees, however, there are a number of other opportunities that are worth exploring.
Among the common alternatives to an undergraduate degree are technical and community colleges, fellowships, professional courses, and specializations. International students can significantly benefit from the efficient low-cost and practical education provided.
The Benefits of Allied Healthcare Education and Training
Allied healthcare education programs are a fantastic example and a great alternative to a traditional medical school. The majority of in-class activities, workshops and qualifications can be completed within 2 years or less. They are entirely career-oriented, teaching you plenty of practical skills that will be essential for your professional progress. In addition to saving money and time, you will graduate with hands-on experience in your field and plentiful career opportunities.
Which Allied Healthcare Program is Right for You
Keep in mind that as an international student it can be hard to find the exact allied health program that you are looking for. Not all schools will offer related training for international students or even if they do, there might not be the kind of support they need. It's important to know what services to look for when shortlisting schools, and how to determine whether they are a good fit for you.
There are various online resources that can help answer your questions about studying in the US and choosing schools. This page contains a lot of useful guidance for international students and might help lead you in the right direction.
Now let's explore some of the best allied healthcare training programs available for international students that AIMS Education offers.
This program is designed to prepare international students for a career in magnetic resonance imaging. The training is approximately 26 months and the admission is based on these criteria:
Bachelor's degree or higher
Proof of English proficiency
Financial support documentation
During the course of the program, students will learn about the basic principles for DMS scanning technology and gain hands-on experience with the various types of instrumentation employed in Abdomen, OB/GYN, and Vascular Sonography. The length of the program is between 29 and 36 months. Eligible candidates should provide:
Bachelor's degree or higher
Proof of English proficiency
Financial support documentation
The Cardiovascular Technologist certification program will prepare international students to perform diagnostic examinations at the request or direction of a physician. It will take you between 24 and 30 months to complete the training. Additional 800 hours of clinical internship are required prior to graduation. Admission is based on:
College degree or equivalent
Proof of English proficiency
Financial support documentation
The DCS program will prepare students to work in the field of sonography with a specialization in Adult Echocardiography. They are required to complete 700 clinical hours prior to graduation. It takes between 19 and 23 months to complete the training. Similarly to MRI and DMS, the admission criteria is based on:
Bachelor's degree or higher
Proof of English proficiency
Financial support documentation
This program will prepare students to record and study the electrical activity in the brain and nervous system. Students receive intensive classroom instruction and hands-on training combined with practical experience in a clinical lab setting. A 500-hour clinical internship is required prior to graduation. Shorter compared to other allied healthcare training programs, its estimated length is between 14 and 17 months. Successful candidates have:
Bachelor's degree or higher
Proof of English proficiency
Financial support documentation
International Student Services: Shortlisting Potential Schools
To find out whether a school is admitting international students, you should browse their website. Consider the following:
Does the school's website provide sufficient information for international applicants?
Do they share any contact information of their international counselor or admissions officer?
Is there information online about visa, finance, and sponsorship?
Another good approach is to look at the school's demographics. Are there equality and diversity data reports? What are the international societies and clubs? Is the student body diverse? A diverse student body and community of students from all over the world are more likely to make international students feel welcome.
Don't forget to ask the international counselor whether the school already has other students from your home country. It might even be possible for you to connect you with some of them prior to your start. This could help you learn more about the school from prospective students and alumni.
Academic and Professional Support for International Students
Just like any other student, you are likely to need academic and professional support. Make sure that the school you're considering has a careers service for students. You will eventually need specialists to help you find a job and develop professionally as you head toward completing your credentials.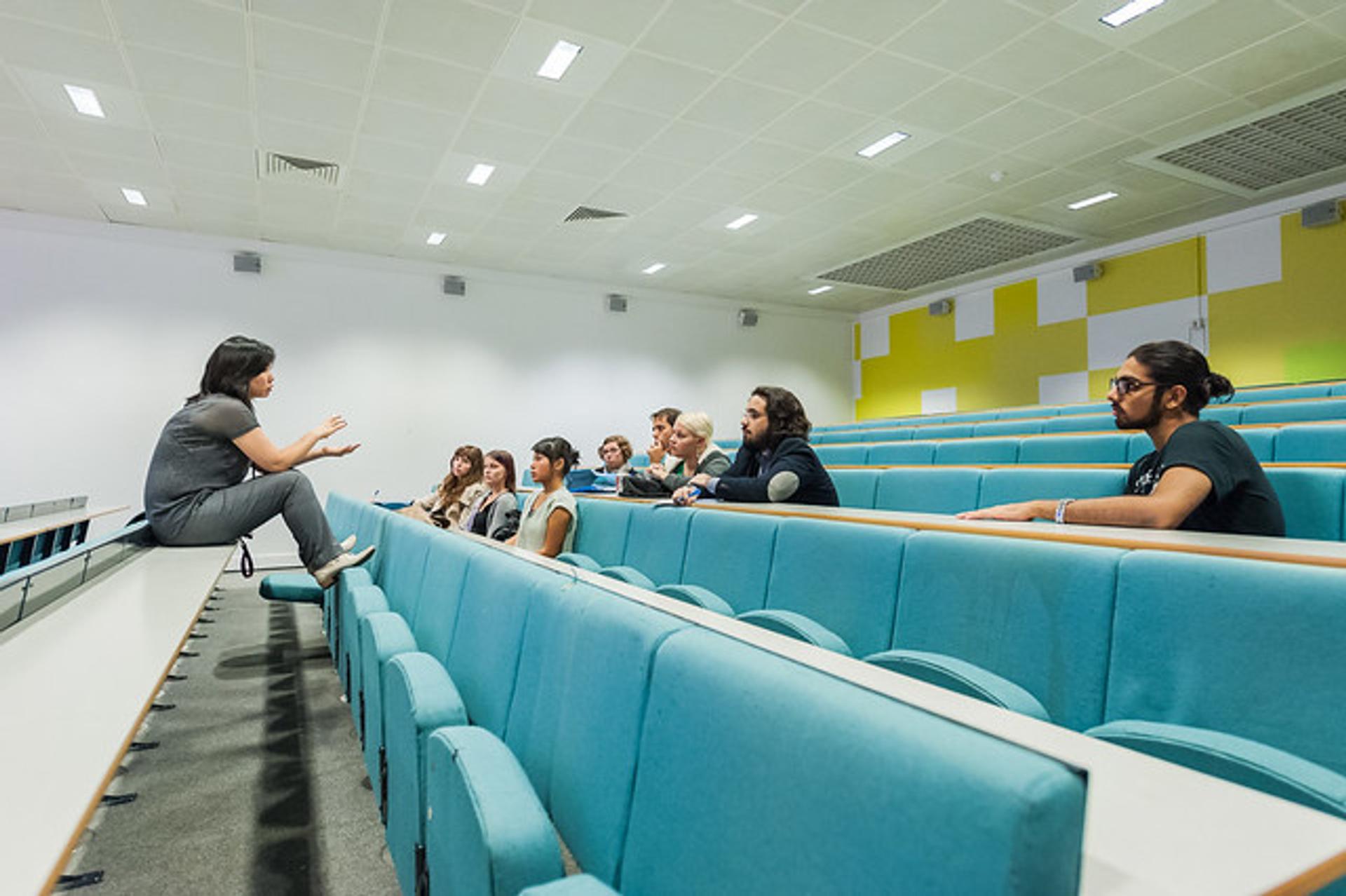 Look for more information about the types of academic support the school offers. Is there language help for ESL students at the school? What kind of tutoring does the school provide for students who need extra help? Also, consider the types of skills and habits you'll need to develop in order to be a successful international student and look for services that might help you with that process.
International student programming is an important aspect of student life in a number of colleges and universities across the USA. Most have international student orientations and tours that are meant to address specific issues and concerns of international students. Look online and ask admissions staff what sort of services exist to help you determine which school is best for you.
At AIMS, we make sure international students get all their questions answered and submit a successful application for allied healthcare training. Find everything you need to know about eligibility, deadlines, admission process, and finances. Best of luck with your application!