You've Been Accepted to a Healthcare Program. Now What?
October 30, 2014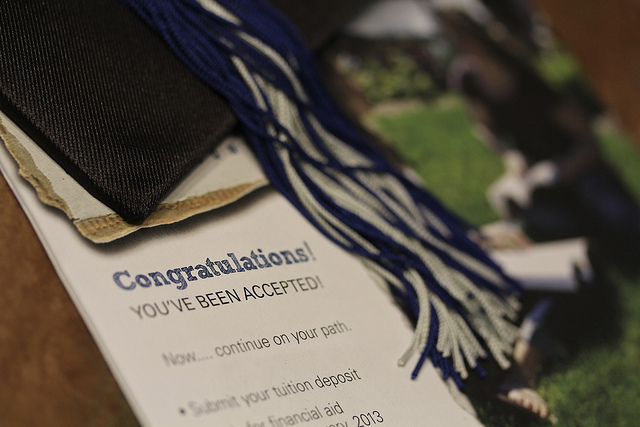 photo credit: cindeesniderre / Flickr / CC BY NC
Congratulations! You've been accepted into a healthcare training program or maybe even medical school. The joy and feelings of accomplishment can often be overwhelming. But then it sinks in, you've been accepted…
Now what?
No worries. We've gathered advice from students that have been in your shoes and from professors and professionals that have your best interests in mind. Here are the best tips to help you prepare in the months leading up to the start of your healthcare classes, as well as information that you will find useful in your new career as a healthcare professional.
We realize that students are often accepted at different times throughout the year,  but this information will help any student prepare for the start of their year, whenever it may be.

#1 Meet a Counselor
Reach out personally to someone at the school, preferably a counselor or an advisor. Faculty, students and alumni are also good resources to talk with – they can offer personal experiences about the school culture that isn't available from the official website or school literature and magazines. This is your opportunity to get a clear picture of what this school is all about, and decide if it's the right choice for you.
Finding a place where you'll flourish is important, so make sure you supplement conversations with some good background research. Check out student newspapers, blogs, and forums and the school's social media profiles to get a sense of their image and of the student body's opinion of the school. Don't forget, acceptance doesn't mean you have to go to a school, so you're doing yourself a disservice if you're not trying to find out information about the school.

#2 Complete Immunization Requirements
Once you've decided that a particular healthcare school is a great fit for you, get started on making sure you have all of your immunizations before the start of classes. Take this seriously. This issue regularly gets students put on suspension and prevents them from attending classes until immunizations are completed. To get started on the right foot, make sure you get all immunizations done before showing up on the first day of classes.
Some immunizations require a series of visits, so it can take weeks or even months to complete the cycle. This cannot be stressed enough: you may not be able to start school without your complete immunization records, so plan accordingly. Many schools also require your meningitis vaccination be completed at least 10 days before the start of class. Students 22 years and older may be exempt from this requirement.

#3 Financial Aid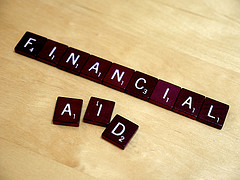 photo credit:
lendingmemo
 / 
Flickr
 /
CC BY
Once you've been accepted, you'll have the ability to meet with a financial aid advisor to review programs you may be eligible for. Some healthcare programs are eligible for specific federal loans or grants.
You will want to discuss any financial aid options with your advisor. He or she can let you know which aid programs you might be eligible for, and they can help you fill out your Free Application for Federal Student Aid (FAFSA). This form is required before you can qualify for Federal aid programs.
Once you have the necessary information, and you have decided on a program of study, your next step is to call your counselor to enroll in your classes. The enrollment process is usually completed within one day.

#4 Purchasing Textbooks and Medical Instruments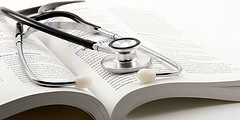 photo credit:
Dr.Farouk / 
Flickr
 /
CC BY
Some healthcare programs will require you to purchase certain medical equipment. You'll need the equipment so that you can begin to learn physical exam skills needed to be successful in any medical field. You may also receive a list of textbooks, which you will be required to purchase. Some textbooks sell out quickly, so purchase books early or check out amazon.com or a variety of other online bookstores to find good deals. Just make sure you don't end up buying an out-of-date textbook, which could be very different from the new edition you're supposed to have.
Also, look into some gadgets and apps that are helpful to college students. These aren't required, but are helpful with organizing, studying, and keeping you sane when starting a new program.

#5 Create a Calendar
Get your next academic year organized by creating a calendar of key dates – first day of class, school closures, exam dates (if they're posted). This is a great step for getting yourself mentally organized for your new healthcare program.
#6 Attend First Day of Classes and Have Fun
This is the beginning of a new life for you. You may feel stressed and overwhelmed when starting class. Don't worry. That's perfectly normal. Try to reach out to fellow classmates and make new friends or even create a study group that can double as a support group. And most importantly, enjoy your time learning. This will be the first step in building your new healthcare career!