7 Back to School Tips Every College Student Should Follow
October 9, 2014

Here is a key piece of advice: never forget that class isn't confined to the classroom. Your professors have office hours for a reason. Take advantage of them. Use your professors' office hours to review material from class, establish a relationship, and offer to help out where he or she might need assistance. Not only can this help with understanding your coursework, but it also gives you a head start on finding internships, preparing for future courses, and making connections that last way past your graduation.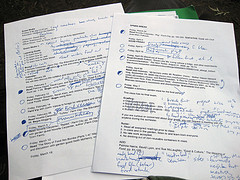 David Silver / Flickr / CC BY-NC-SA 2.0
Lots of students think the start of a new semester is an opportunity for slacking off. Normally there isn't much homework yet, and the first exams seem so far away. That's why this is the perfect time to get a jump on your studies. Create a routine and keep up with studying and your assignments. Also, importantly: read ahead. The more you're able to get done early on in the semester, the easier it will be later, when other people will be struggling to keep their head above water when the work starts piling on.


www.audio-luci-store.it / Flickr / CC BY 2.0
This might seem like a quirky tip, but there's no harm in giving it a try. According to a study referenced in the New York Times, traditional study habits may actually be hindering your progress. One traditional method, for instance, is the idea that stowing away for long hours in a library or your room is the best way to study. New reports are showing that changing up your study locations can help you retain information better. Even to the point of having a different location for each subject you're studying. The theory goes that alternate locations serve as a sort of "guidepost" and helps your brain organize and catalog concepts and materials.

If you've been living the typical student's off-school schedule, it's likely you haven't been used to getting up early. There is a good chance your body will not be prepared to get up early for class. Before heading back to school for the new semester, get into a routine of waking up an hour before your first class. Also, start a schedule of getting to bed at the same time each night. This helps you reset your internal clock and ensures you can get up before that early morning lecture.

Take care of all outstanding issues before the new semester begins. If possible, all bills, time-consuming errands, debts you need to pay off, and even people you need to visit should be taken care of before the beginning of the school year. All of these things are stress factors that just overwhelm you when your studies begin. Anything that weighs on your mind and can easily be completed before classes begin will ease your worries and allow you to focus on school.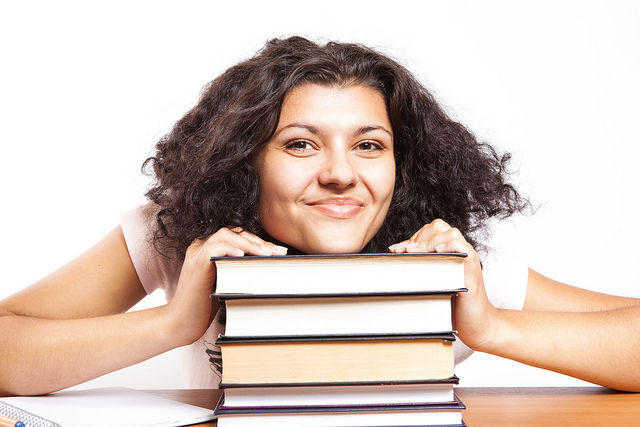 Back to school. CollegeDegrees360 / Flickr / CC BY-SA 2.0
Back to school.
If that conjures up dread or anxiety, you're not alone. This might be the most dreaded phrase for students of all ages. Back to school means trading out best-selling books for textbooks, sunscreen for computer screens, and texting for typing (out lecture notes).
For most college students, you're in the last few years of hearing this "back-to-school" phrase, so why not make the most of your school time and get a jump on the college grind and start making the grade?
Whether you're a first-year college student or entering your last year, read on for our best advice and top tools that will make the transition back to classes a lot easier.

1. Become friends with your professors
2. Treasure your syllabus
As soon as you get the syllabi for your classes, don't toss them into your backpack or in the garbage. Treat them as your map to great grades. As soon as you receive your course syllabus, make a schedule of all deadlines and assignments for the rest of the term. You can use a basic calendar or an online tool such as Google Calendar or iCal – whatever you're most comfortable with. This gives you the ability to plan ahead and see when "crunch times" are going to set in. You can set alerts for starting key projects or prepping for major exams. You should also review your syllabus often, as they contain professor's expectations, guidelines, tips on exams, and other clues that may be valuable throughout the semester.

3. Start studying as soon as possible
4. Get yourself a study buddy or study group
Making friends isn't only important to your social life. Friends can also help your grades. Getting a study partner or joining a study group to review classwork could make or break your semester. Participating in study groups is also like getting a group of free tutors and it helps you with different methods of studying for your classes.
If you're not sure who to partner with, or maybe you're a bit shy, you can always ask your professor to set you up with some partners who might be interested in meeting outside class for extra study and help.

5. Have a room for all of your studies
6. Get your sleep schedule under control
7. Keep stress under control
Back-to-college prep can be stressful and a hassle, but the more you prepare yourself for the new semester, the better off you'll be once classes begin.
It doesn't matter if you're starting college for the first time or heading back to finishing up your final year, these tips will help to make the transition back to college from summer break as smooth as possible.
Do you have any back-to-school tips to share? We'd love to hear how you ensure success for the new school year!