5 People Who Changed Their Careers and Thrived
February 19, 2013
Finding your ideal career is similar to finding your ideal partner. Just because a particular occupation ticks all the boxes doesn't necessarily mean it is the right one for you.
Switching jobs is challenging and stressful enough, but to change your whole career path is an overwhelming and often frightening experience. The two biggest hurdles faced by those interested in a career change are the fear of failure and the challenge of making a smooth transition. There are plenty of guides out there that will tell you how to proceed if you want to change careers, but there will always be hidden or unexpected challenge along the way. Let's take a look at those who did it and thrived.
Anthony P. Tufaro D.D.S., M.D.
From Dentist to Plastic Surgeon
Today Dr. Tufaro is one of Johns Hopkins' finest plastic surgeons. Unusually, he is board certified in both plastic and reconstructive surgery, and oral and maxillofacial surgery – two specialties that require different doctoral degrees.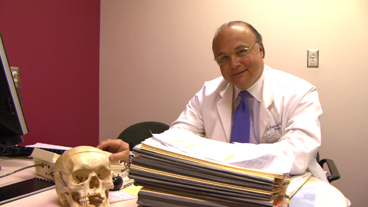 Anthony Tufaro initially graduated from New York University, College of Dentistry and after completing his residency in oral and maxillofacial surgery at Nassau County Medical Center, he practiced for seven years before deciding to augment his D.D.S. with an M.D. Graduating from Hahnemann University School of Medicine in Philadelphia, he trained in plastic and reconstructive surgery at Johns Hopkins. He then went to Memorial Sloan-Kettering Cancer Center in New York for a fellowship in surgical oncology, specializing in head and neck tumors.
Today, Dr. Tufaro specializes in adult and pediatric craniofacial surgery, with a particular interest and extensive experience in the reconstruction of, and other surgery involving, the jaw.
Julia Child
From Research Assistant in Secret Intelligence to TV Personality
We've all heard of Julia Child, the American chef and TV personality famous for introducing French cuisine to the American public. Her life even inspired the movie Julie & Julia, starring Meryl Streep as Child.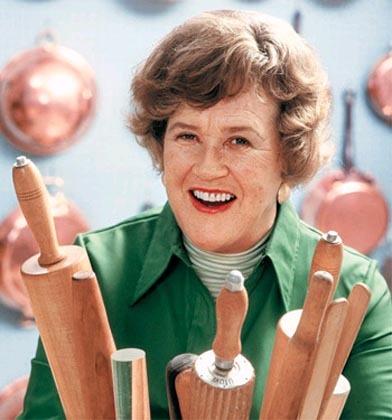 But the truth is that Julia Child was quite the career chameleon. Initially, after college, she worked as a copywriter, writing for local publications, and in advertising until the age of 29.
Then she was employed at the Office of Strategic Services (OSS) – the predecessor of the CIA, an intelligence agency formed during World War II.
She began her OSS career as a typist at its headquarters in Washington, but because of her education and experience she was soon given a more responsible position as a top secret researcher working directly for the head of OSS, General William J. Donovan.
After the war, at the age of 36, she and her husband moved to Paris. He introduced her to fine cuisine. That's where she attended the famous Le Cordon Bleu cooking school and studied with other master chefs.
That started her love of food and she spent the rest of her life sharing it with audiences in America as a famous television personality and author.
Dan Nainan
From Senior Engineer for Intel to Stand-up Comedian
Today Dan Nainan is a stand-up comedian doing satire and observational comedy. Before he took up comedy as a career, however, he was an engineer for Intel Corporation.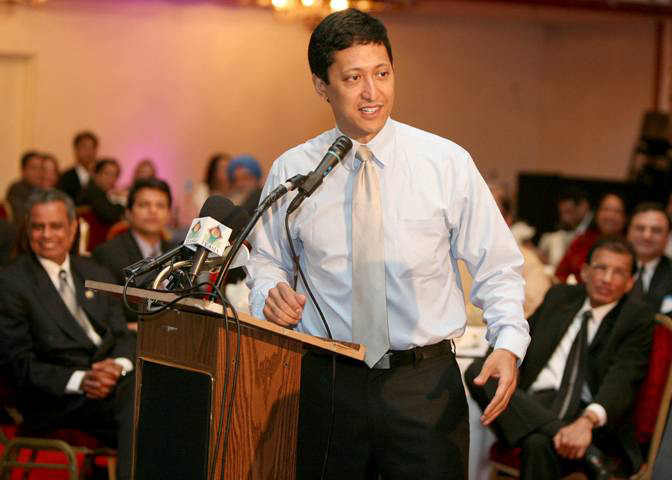 Dan Nainan is the son of a nuclear physicist and a child psychologist, brought up in Indiana. He worked as a senior engineer for Intel Corporation, which gave him the opportunity to travel the world with Chairman Andy Grove and perform technical demonstrations on stage at events.
In order to overcome his stage fright, he took comedy classes. This not only helped him perform his duties but gave him the opportunity to pursue his dream job as a stand-up comedian.
Since then Dan Nainan has performed at a number of high profile events including the Democratic National Convention, a TED Conference, and three presidential inaugural events.
Jack Cover
From Nuclear Physicist to Successful Entrepreneur
You may not recognize Cover's name, but you've surely heard of his invention, the Taser. Cover spent most of his career as a nuclear physicist who worked in aerospace and defense.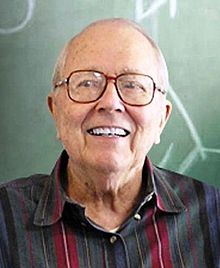 During World War II, he was an Army Air Force test pilot. Then he worked at the Naval Air Weapons Station China Lake, and was a scientist at North American Aviation. He also worked for NASA, playing a significant role in supplying parts for the Apollo project, and had work experience at IBM and Hughes Aircraft.
In 1970, the 50-year-old Cover started Taser, Inc. in an effort to find a weapon that could incapacitate assailants without killing them. He received a patent for his design in 1974, and by 1980 Cover had persuaded Los Angeles Police Department to adopt his new gadget to help apprehend violent suspects. Currently, his device is in use in more than 45 countries worldwide.

Andrea Bocelli
From Lawyer to Opera Singer
Who would've thought that one of the most famous contemporary opera singers used to be a lawyer?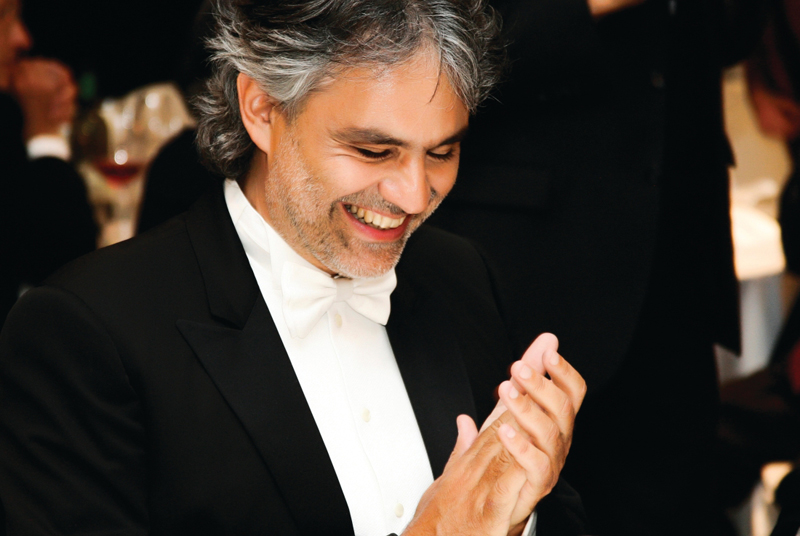 Although Andrea Bocelli always had a passion for music, he didn't really consider it as a career possibility. Instead, he went to law school and in the evenings performed in a piano bar to make money. After graduating law school, at the age of 30, he spent a year as an attorney before finally giving it all up to pursue his dream.
He didn't get his break until he was 34. Italian rock star Zucchero was holding auditions for tenors. He wanted to make a demo tape with the song Miserere from his album of the same name to send to Italian tenor Luciano Pavarotti. After hearing Bocelli on tape, Pavarotti urged Zucchero to use Bocelli instead of him.