Looking for a New Career? Here Are 4 Facts About MRI Technologists
September 15, 2014

Most people want to know how much money they can make in a chosen career field. This isn't selfish or wrong; it's the reality of life. On top of wanting to enjoy your job, you have to know that the potential pay is sufficient to live on and save for later.
More jobs are opening up in doctor's offices and outpatient centers as medical needs are changing and MRIs become more widely available. This means that the job outlook for MRI techs is very promising.
It's no secret that many young people are starting to realize that traditional paths to a career (such as getting a four year university degree, and maybe a Master's degree after that) may lead to significant debt and offer no guarantees for a successful career.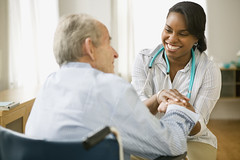 While there are a lot of technical aspects to the job, one key aspect of your job is patient care, and that requires patience and empathy.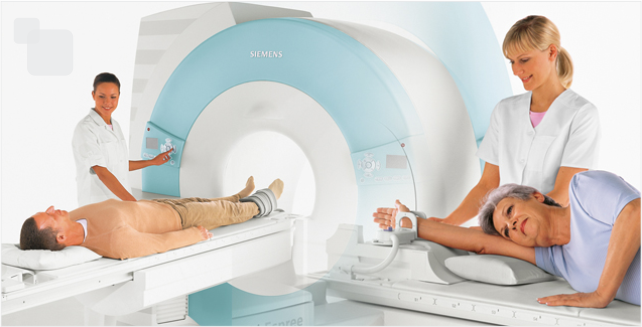 When you think of your ideal career, does the idea of working closely with people interest you? And have you ever wanted to work in a medical field or in a hospital setting? If you said "yes" to both of these questions, then a career as an MRI technologist might suit you well.
You may be wondering, what exactly is an MRI technologist? In simple terms, they are essential allied health professionals who operate magnetic resonance imaging (MRI) machines. Their role is critical in the modern medical field, since they're the ones responsible for creating 3D images of patients' internal organs, which have wide applications in diagnostics. In addition, MRI technologists work closely with patients to keep them calm and comfortable during their procedure and they work under radiologists to ensure the images are clear enough to properly assist in diagnosis and treatment.
That's just a basic explanation of an MRI Tech, but we want to shed a little more light into this exciting career opportunity. Here are 4 interesting facts about MRI technologists you may not know:

#1 MRI technologists have very good salaries.
Luckily for individuals interested in radiology careers, and specifically in the MRI technology field, the income is well above average. According to the Bureau of Labor Statistics, the median income for MRI technologists throughout the US is approximately $65,000 per year. Granted, that's not a starting salary, but even new MRI techs can expect to earn around $45,000 per year. On the high end of the salary scale, technologists can make upwards of $80,000 each year.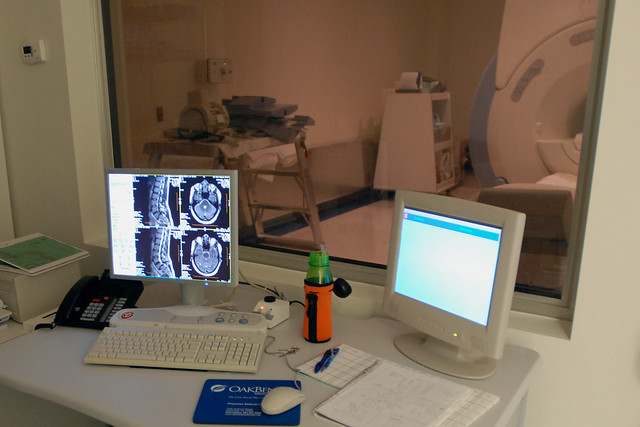 #2 Magnetic Resonance Imaging techs are currently in high demand.
The Bureau of Labor Statistics also predicts a 24% increase in the need for MRI technologists. With our population getting older, and osteoporosis, or breaks and fractures caused by other medical conditions, on the rise, there will continue to be an increased need for the services of magnetic resonance imaging technologists.

#3 It takes two years or less to become an MRI technologist.
Becoming an MRI technologist, on the other hand, requires only a certificate or associate's degree. You can complete it in about 2 years, or sometimes even quicker. You often pay a lot less than a 4-year school would cost, and you'll be able to start earning a living much quicker than your friends who go to traditional schools. Plus, your salary potential and job prospects will be as good if not better than many other careers young people are pursuing with university degrees. All of this adds up to the potential for a better paying, more stable future without the disabling debt your counterparts will be tied down with.

#4 A good MRI technologist sometimes acts as a counselor.
Imagine having to get a procedure done because your doctor isn't sure exactly what is happening within your body. Then imagine being expected to lie still for an extended period of time within a fairly small, enclosed tube, and loud sounds all around you. Now add a touch of claustrophobia, and you have the perfect storm of anxiety for a patient.
As an MRI technologist, you will be the person closest to the patient during their procedure. You will have the ability to help them overcome their fears and keep them calm and relaxed throughout the procedure. That is a great responsibility. Often, patients will thank their technologists for making them comfortable and helping them get through their procedure.
Getting Started on Your New Career Path
If you are interested in pursuing a career as an MRI technologist, there are educational institutions like AIMS that are vocational schools where you can become a certified technologist within as little as 24 months.
The benefits of pursuing an MRI career are plenty, including a high salary, in-demand nature of the career and the opportunity to work closely with patients and co-workers in a highly respected setting. As the population of the US gets older and the field of magnetic resonance imaging continues to grow, so do the opportunities. Contact AIMS Education today and get started on your new, rewarding career as a certified MRI technologist.