20 Best Medical YouTube Channels to Follow This Year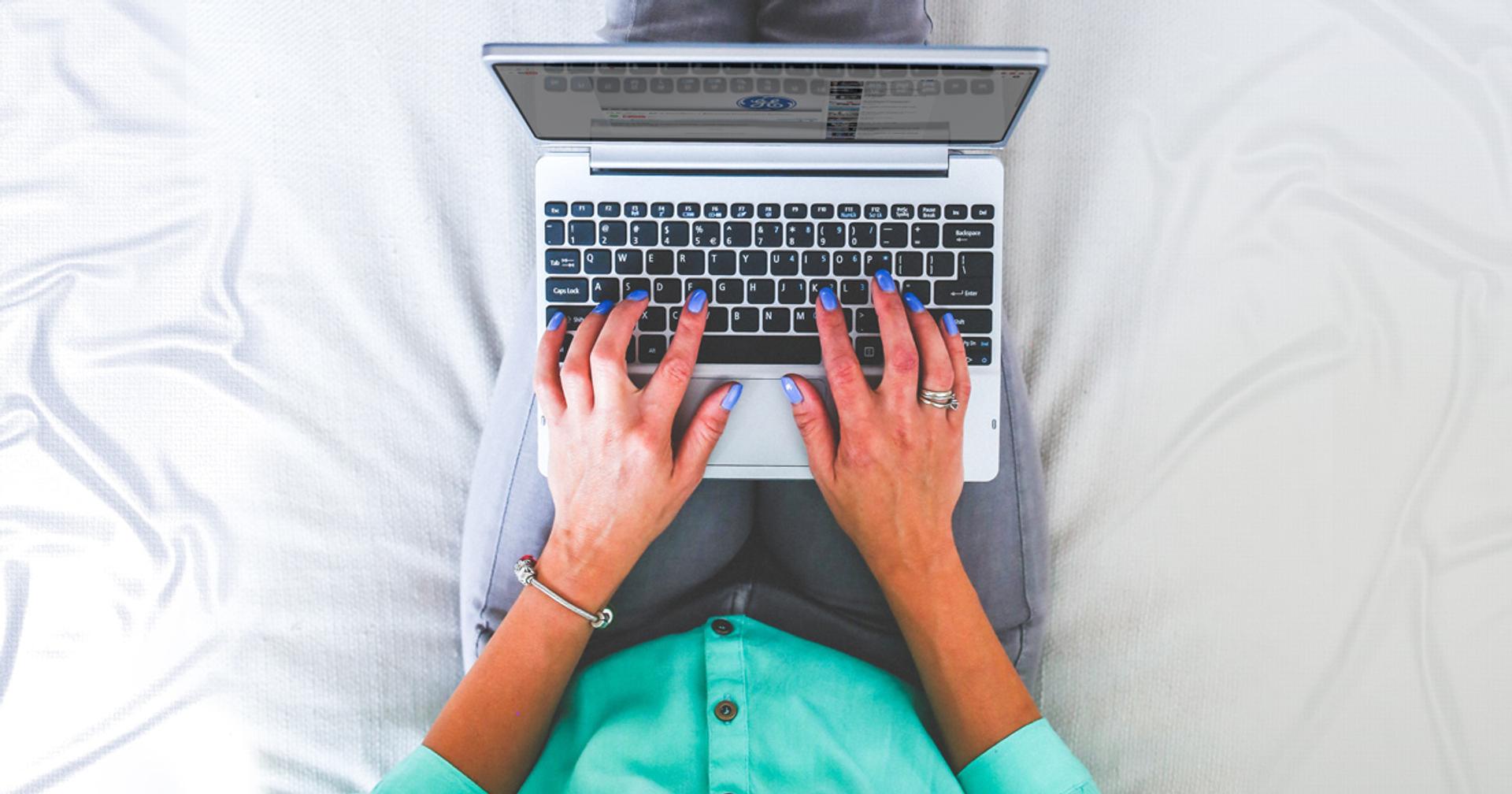 It is no secret that every medical student has their own tips and tricks when it comes to making the learning process more engaging and effective. YouTube's useful content is placing the platform among the top choices of alternative learning methods - it's easy, fun, and will keep you awake and alert.
YouTube's ever-growing number of medical channels and videos are ideal for aspiring healthcare professionals. If you want to explore the best medical channels for 2020, don't start the search from scratch.
Here's our list of the top 20 medical YouTube channels that will make learning medicine a bit easier and, we dare say, far more enjoyable.
Dr. Armando Hasudungan is a popular online medical educator who enjoys art and science. He successfully transforms the complexity of science and medicine into art. Dr. Hasudungan is regularly uploading engaging videos aimed at medical students and healthcare professionals.
This channel is the place to go if you want to learn more about embryology, neurology, nephrology, cell biology, the reproductive system, pharmacology or microbiology. Although sharing academic theory and explanations of complex topics, this YouTube vlog is particularly popular for the featured hand-drawn images, making it unique and distinctive.
As the name of this channel suggests, it contains one-minute educational videos on various medical topics. The host is Dr. Rob Tarzwell, Clinical Assistant Professor on the Faculty of Medicine at the University of British Columbia. The channel is easily recognizable with its distinctive whiteboard, recreating a real classroom experience.
Dr. Tarzwell answers a range of health, medical and biology-related questions, providing simple explanations and avoiding medical jargon. When he ventures into in-depth, complicated topics on occasion, his preferred subjects are nuclear medicine, radiobiology, musculoskeletal disorders, and cardio-respiratory medicine.
Another top medical YouTube channel, Interactive Biology is dedicated to making Biology fun and accessible. Their goal is to break down scientific topics in a way that would allow even a freshman in high school to understand Graduate-level Neurobiology and enjoy the learning process in the meantime.
Whether you want to freshen up your memory, or are genuinely interested in anatomy, or just want to know more about how the human body works, this medical YouTube channel is perfect for you.
The medical terminology used in Interactive Biology is relatively sparse since the videos engage with quality visuals and accessible language. This channel will teach you more about kinesiology, pathology, the nervous system, the circulatory system, the muscular system, and high school biology. Keep in mind that the videos are not meant to prepare you for a medical exam or a test – make sure you don't skip the textbook review.
Not surprisingly, Harvard Medical School is also on the list of best medical YouTube channels to follow. Their videos cover a broad range of topics, such as scientific discoveries, trends in biomedical research, and medical education. A good number of videos portray thought leaders, Harvard alumni, and lecturers who address various issues in health education, health policy, and medical research.
The tone of their content is academic, aiming to inform and educate by providing objective opinions and useful research insight. Videos are usually no longer than 5 minutes, and you are unlikely to get flustered with even the most complex topics. We highly recommend this channel to anyone looking to find accurate and compelling data quickly.
The YouTube channel of the world's largest medical library is sharing content as diverse as its global community of users. Their videos can be described as a cultural heritage because of their value and uniqueness.
A hub of medical information and a great learning resource, NLM's channel is not all about facts and dates. It is showcasing historic speeches, important discoveries, and significant events in medical history. You will also learn some useful tips for exploring NLM resources. We highly recommend this channel to anyone looking to trace back the advancements of medicine.
If you are looking for a YouTube channel to help you prepare for upcoming exams, you've come to the right place. Founded in 2012 by Dr. Roger Seheult and one of his former PA students, Kyle Allred, MedCramVideos is ranked as one of the most popular medical YouTube channels.
The channel's host, Dr. Seheult, is a clinical and exam preparation instructor. His lectures are perfect if you're preparing for the USMLE, MCAT, PANCE, NCLEX, NAPLEX, NDBE, RN, RT, MD, DO, PA, NP, and various other medical exams.
If you are looking to learn and review more complex medical topics, their website MedCram.com might also be of interest to you. They offer free and paid online lectures on a range of topics to help you reduce studying time and score better on exams.
A true medical school on YouTube, as the channel describes itself, iMedicalSchool is recreating a fun, school-like environment on the video platform. They are doing a great job explaining complicated medical topics to medical students, practitioners, and patients alike. The channel provides easy-to-understand explanations and useful visuals, making the content accessible to everyone.
If you struggle with medical terminology or simply want to take some time off textbooks, iMedicalSchool is a fun alternative way to study. Still, the channel reminds viewers that the information it provides should be used for entertainment purposes only, and is not to be applied in self-treating illnesses or conditions.
This is another fantastic example of a medical YouTube channel with a good cause and thoughtful concept. Primarily focused on raising awareness about health conditions related to cardiovascular diseases and stroke, it is ideal for those of you studying in the fields of Cardiology, Cardiac Monitoring, Cardiovascular Sonography, and EKG.
The American Heart Association YouTube channel promotes eating well, choosing nutritious foods, and staying physically active. It is also a great inspiration source for exercises and healthy recipes.
Another great medical YouTube channel to follow is Healthcare Triage. It is hosted by Dr. Aaron Carroll, Professor of Pediatrics and Associate Dean for Research Mentoring at Indiana University School of Medicine. In his videos, he explains healthcare policies, medical research, and answers various questions people might have about medicine, health, and healthcare.
This channel is extremely useful to all aspiring healthcare professionals, as well as those already employed in the field. From pure science to lifestyle and food ingredients, it definitely has the answer to many of your queries, presented in an interactive format. Dr. Carroll is also addressing current public health problems and debates in his videos.
The American Cancer Society's YouTube channel is an influential hub of information and personal stories to empower and support cancer survivors and their families. Consider this channel your online information library for anything related to the disease and its impact on people's lives.
Explore their video playlists for real-life experience and advice. Meet cancer survivors and get involved in campaigns to raise awareness and positively influence the fight with cancer.
11. Siemens | 183,000 Subscribers
Siemens has been recognized for its engineering excellence and precision technologies in medical equipment. Their YouTube channel is all about the latest technological advancements, systems, and inventions crafted for the various demands of the medical industry. It would be particularly interesting for diagnostic medical sonographers who work with imaging equipment, and sonography students.
The CDC YouTube channel provides reliable, authoritative, and high-quality health information. Their videos range from prevention and treatment of common diseases to virus epidemic emergency response. Whatever healthcare topic you might search on the internet, it is likely you'd come across a link to a CDC YouTube video with the most reliable and up-to-date advice.
Philips Healthcare YouTube page is showcasing the innovative imaging solutions developed by the brand. From hospital health to telemedicine, their videos address various healthcare-related topics. The channel is great for people interested in the medical industry and those looking to explore the advancements of science and technology in general.
14. Osmosis | 1,380,000 Subscribers
One of the most popular medical channels on YouTube, Osmosis is sharing in-depth explanations on a range of medical topics, as diverse as pathophysiology, adrenoleukodystrophy (ALD), Von Hippel-Lindau disease, and the recent Coronavirus (COVID-19) outbreak.
Osmosis YouTube page is an extension of the Osmosis.org learning platform, focused on more in-depth videos for health professionals and students. It also contains thousands of practice questions and flashcards, study schedules, and collaborative tools.
Followed by thousands of medical students and practitioners from around the world, Dr. Ebraheim's videos feature 3D visuals accompanied by engaging presentations with the relevant terminology and explanations. You will be fascinated by his great passion for education and distinctive teaching techniques.
Dr. Nabil Ebraheim is a Chairman of Orthopaedics and the Residency Program Director at The University of Toledo Medical Center and his mission is to provide accessible and comprehensible orthopedic education to anyone with interest in the field.
Khan Academy Medicine is a popular YouTube channel providing a world-class education for anyone, anywhere. The featured videos would be a valuable learning tool for every medical student around the globe.
The interesting thing about this channel is that no new content has been added since 2016. In spite of this, there are still over 1 million followers that regularly use the videos for reference when studying and revising.
Since Khan Academy functions as a virtual library for lectures on medical conditions, exam prep guides, and practice questions, it remains one of the top go-to channels for medical students. Moreover, their website is being regularly updated with medical content, so you can always access up-to-date lectures there.
Dr. Najeeb is among the most popular medical lecturers online. He publishes new videos on Basic Medical Sciences & Clinical Medicine every week. An extension to his complete video library, Dr. Najeeb's YouTube channel features a selection of free sample videos on a vast array of topics, among which pathology, cardiology, immunology, and many others.
Strong Medicine is another great channel for videos on medical topics. Its host is Eric Strong, Clinical Associate Professor of Medicine at Stanford University's School of Medicine.
The vlog is followed by people from all around the world, and the content is not explicitly educational. It covers various areas from personal experiences to tips and tricks for current students and explanatory lectures. Dr. Strong is also extremely responsive to video comments and queries.
Lecturio Medical is a medical channel that publishes various video lecture series, presented by their experts every Monday, Tuesday, and Wednesday. If you are a pre-med, medical or nursing student, health professional, or simply interested in medicine, this channel is worth a follow.
Lecturio Medical states that their goal is helping students worldwide score high on any medical board exam (incl. USMLE Step 1 & 2 CK, COMLEX Level 1 & 2, MCAT). The structure and presentation of their lectures recreate a real classroom experience. Those of you looking for more academic resources and advanced question banks for relevant board exams, go ahead and make the most of the video resources they provide.
20. JJ MEdicine | 62,600 Subscribers
Managed by a medical student who loves to teach others science and medicine, this channel is for people interested in biochemistry, molecular biology, clinical skills, pharmacology, anatomy, and physiology.
If you are looking for a more engaging and interactive place to learn the otherwise boring medical terminology, you've come to the right place. Alongside the informative content and diverse topics, the host is making sure to provide useful tips for quickly memorizing essential medical terms and abbreviations.
More Medical Learning Tips
Watching the videos from this list of the 20 best medical YouTube channels will definitely convince you that studying and understanding medical topics can be both easier and more fun. From medical entertainment channels to courses, lectures, and exam preparation, there is a world of opportunities for you to study, memorize easier, and simply enjoy learning more about health and medical topics.
Do you know what else might be useful for studying medical terms? Check out our super easy tips to learn medical terminology.