20 Allied Health Careers in High Demand
May 9, 2016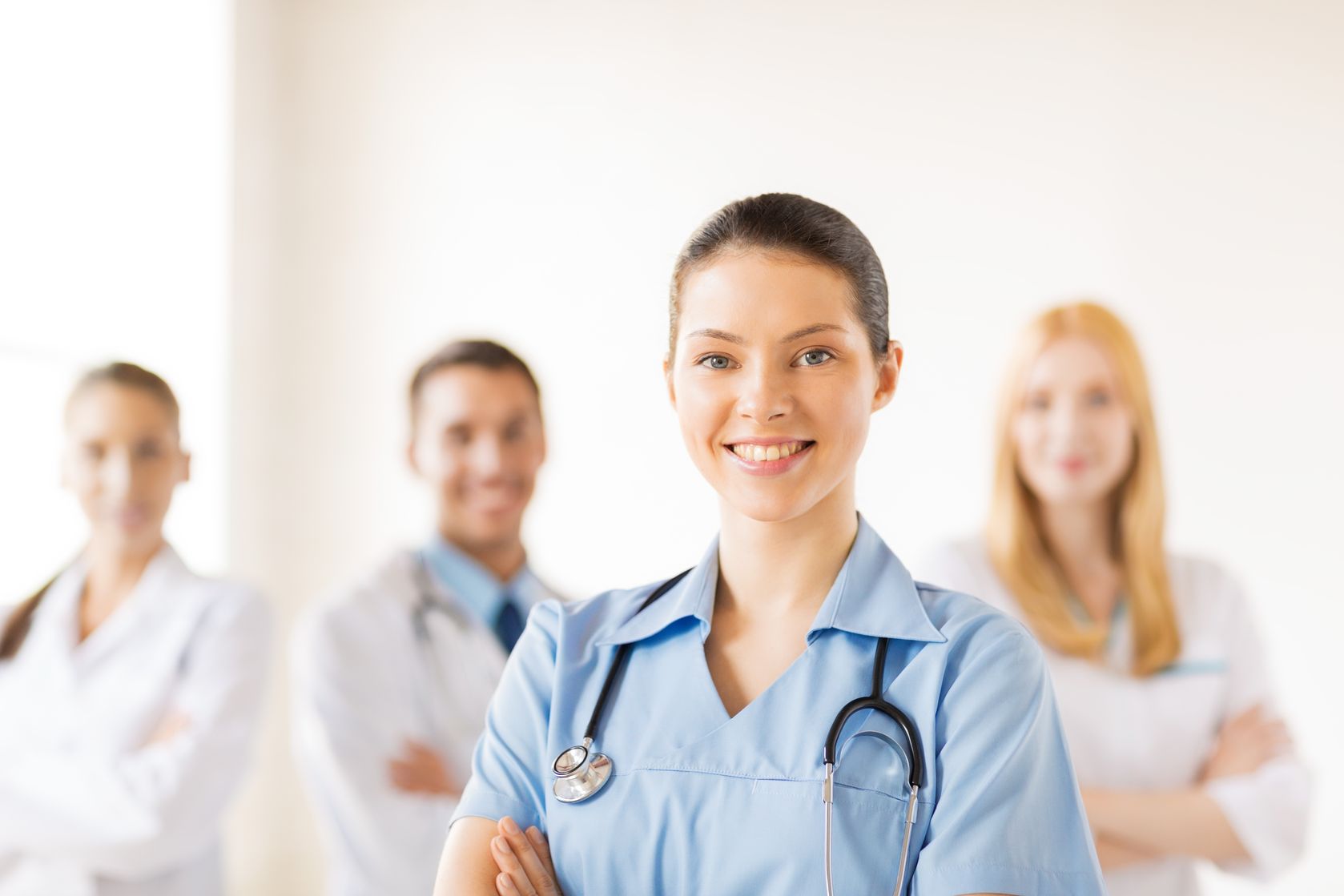 For anyone looking into healthcare certification programs to take their career to a new level, there's plenty of great news out there. First, the number of allied health careers with over 10% growth for the next decade is high and growing (some are even topping 30%). Next, opportunities to get certified in these fields are also increasing.
All of this means now is an excellent time to consider whether allied healthcare might be a field worth pursuing. To help you get a feel for what's happening, here is our list of the 20 top allied health careers with high and growing demand.
Note: median pay statistics and career growth rates provided by the Bureau of Labor Statistics.

Healthcare Certifications in Demand
#1 Medical Assistant
If you're looking for a healthcare career that offers you a huge variety of options for working in hospitals, clinics, or smaller doctors' offices, medical assistant might be just the career you're looking for. You can find yourself assisting doctors and nurses in a wide variety of tasks like budgeting and compliance, depending on the day. In addition, the field is growing, with 23% growth predicted over the next decade. The best part is that you can often become certified as a medical assistant in less than a year.
#2 Respiratory Therapist
When comparing the Bureau of Labor Statistics' (BLS) data on median pay ($56,730) and predicted growth between 2014 and 2024 (19%), respiratory therapist is one of your best career options on this list. In this career, you'll work with patients from children to the elderly, who are dealing with chronic breathing problems like asthma or emphysema. Respiratory therapists usually work in hospitals and require an associate degree, rather than a 4-year healthcare degree.
#3 Audiologist
bundesinnung_ha / Flickr / CC BY-SA
Like with several other healthcare careers listed here, increasing demand for audiologists is tied to higher numbers of people expected to retire in the coming years. Audiologists work with all kinds of hearing problems, often, though not exclusively, with elderly patients. With a median salary of nearly $70,000 and high growth rates, it's an attractive position for anyone looking to start a promising new career.

#4 Physical Therapist
Though becoming a physical therapist requires a bit more education than many other careers here – usually a bachelor's degree followed by a master's degree – the extra work is certainly worth it. The career's growth rate is estimated at 36%, while the median income is nearly $80,000 a year. So if you're looking for a well-paying healthcare career in a growing field, you could hardly do better.
#5 Medical Laboratory Technician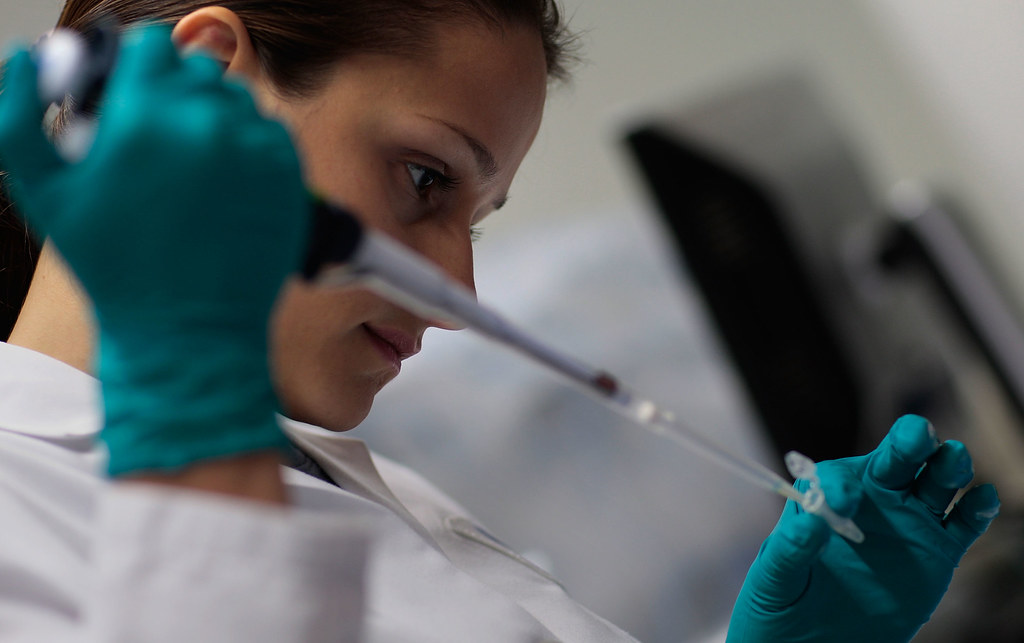 AIDSVaccine / Flickr / CC BY-NC-ND
If you've always pictured yourself working in a lab coat, why not consider a career as a medical laboratory technican? You'll work on testing a wide variety of samples on high tech medical equipment. Best of all, it's a growing field that doesn't generally require a graduate degree for entry-level positions. Typically, a bachelor's degree in a science field will do, but there may also be certification and/or licensing requirements.

#6 Neurodiagnostic Technologists
Working closely with neurologists to diagnose all kinds of brain-related conditions, neurodiagnostic technologists are a key component of modern neurology. Understanding the functioning of the human brain and nervous system in all its complexity, in addition to working with the technology used to understand it, are critical here. Higher training requirements (about a year of training) mean that salaries can range from $44,000-$112,000 and future hiring prospects are good.
#7 Exercise Physiologist
This highly specialized field sees medical professionals developing unique fitness programs to help patients recover from chronic illnesses. If you're considering a career as a physical therapist, this is another career to consider, as there's some overlap in the kinds of patients you'll work with.
The main difference here is that exercise physiologists focus more on studying the benefits of exercise, instead of working with patients to help them overcome their specific conditions. The field generally requires only a bachelor's degree and offers a median salary of around $46,000.

#8 Home Health Aides
The pending retirement of millions of baby boomers means that growth in positions that are tailored towards the elderly and people with chronic illnesses, like home health aides, are rising at incredible rates. The BLS estimates demand for these workers will rise an astonishing 38% from 2014-2024. Combined with the fact that no degree is necessary, on-the-job training is generally sufficient, this is one of the most accessible careers out there.
#9 Dental Hygienist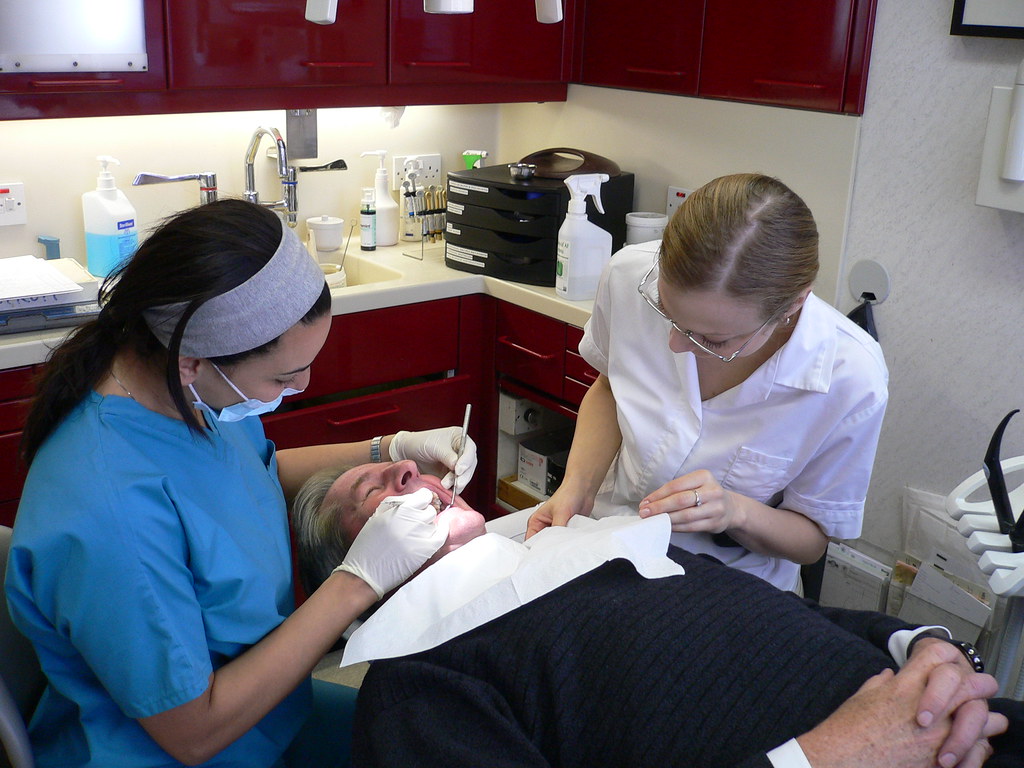 You may not realize it, but you're almost certainly quite familiar with what dental hygienists do every day. They're the hardworking professionals who do the bulk of the teeth cleaning and basic diagnostic work in a dental practice. As with dental work in general, it's quite highly paid, although only an associate degree is required. In addition, expected job growth is high over the coming years.

#10 MRI Technologist
If seeing the entire inside of the human body in highly detailed images sounds amazing to you, then working as an MRI technologist might be your ideal career. Following a 2 year training course, you'll be prepared to operate MRI equipment with ease, working with doctors to diagnose a wide range of conditions. The field also has faster than average growth.
#11 Surgical Technologist

When you think about the assistant handing the surgeon a scalpel, you're thinking of a surgical technologist. Truth is, they do much more, working hard to sterilize equipment, prep patients for surgery, and generally be there to assist surgeons in any way possible. Playing such an important role in the operating room means surgical technologists have lots of responsibility in an intense but rewarding environment. Plus, the median salary is above $43K and the field is expected to add many jobs in the coming decade.
#12 Health Information Technicians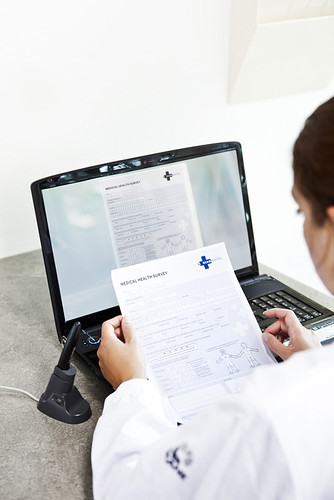 Anoto AB / Flickr / CC BY-NC-ND
With the increasingly important role of electronic medical records in the healthcare field, demand for health information technicians is set to rise quickly in the next few years.
These professionals are at the heart of the business side of medicine, ensuring billing is done correctly and records are accurate. They may not be in the operating room, but they're just as critical in making sure hospitals and health centers function properly.

#13 Cardiovascular Tech
Working mostly on non-invasive procedures like sonography, this career is more specialized than many on this list (requiring about two years of education), but with top-notch career prospects to match. With a median salary topping $62,000 and greater than average hiring rates, investing in a career as a cardiovascular tech is a great idea for anyone looking to build their future.
#14 EMTs and Paramedics
If you've always envisioned yourself saving lives and making your community safer, becoming an EMT or paramedic could be perfect for you. With BLS estimating 24% growth in the next decade, from the current numbers of nearly a quarter of a million workers who already perform these jobs, opportunities in the coming years should be ample. This is also a great choice for anyone who is less interested in hospital careers but would still like to work in medicine.
#15 Pharmacy Technicians

By helping pharmacists in every aspect of measuring and dispensing life-saving medications, pharmacy technicians are critical team members in any pharmacy. That could mean working anywhere from a hospital to a grocery store, in a large pharmacy or a small local one. With relatively low education requirements and higher than average job growth, this is an accessible career move for many who are considering an allied healthcare career.
#16 Dietician
Anyone living in the US today can see the growing focus on healthy eating, which is at the core of our efforts to combat the obesity epidemic. As a dietician, you're at the heart of that battle, working to examine patients' health and determine which dietary changes might help them improve it. This could mean working in a hospital or in a small specialty clinic: the options are many. Most positions require at least a bachelor's degree.
#17 Phlebotomists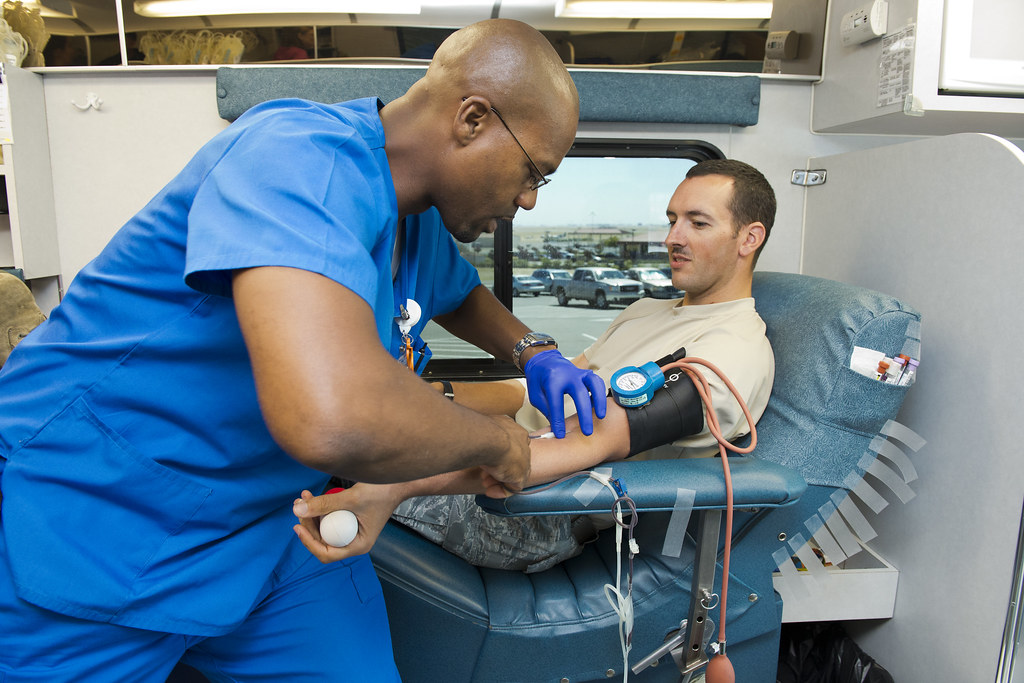 Official Travis AFB, Calif. / Flickr / CC BY-NC
Have you always been the kid watching with fascination when somebody has blood drawn? Well, if you'd like to get into an allied health career, this is one of the most accessible options. With high growth rates and phlebotomy certification programs that can be done in as little as one month, it's a career worth considering.

#18 Massage Therapists
Much more than simply being a masseuse, massage therapists are specialists in using massage techniques to relieve chronic pain, help patients heal after injuries, and improve their circulation. It's an important role for the growing number of Americans suffering from chronic ailments that inhibit their circulation and movement. Demand for these professionals is expected to grow 22% by 2024.
#19 Radiation Therapists
Though it's growing from a relatively small pool of workers, demand for radiation therapists is set to grow at a brisk 14% in the coming years. Radiation therapists mostly work in treating cancer with radiation. What makes this position especially attractive is the $80,090 median pay and relatively light education requirements (an associate degree will usually suffice), making this one of the most attractive career options on this list.
#20 Veterinary Technologists
If you love working with animals but are hesitant to spend the years required to obtain a degree to become a full veterinarian, this position is an excellent alternative. Veterinary technicians assist veterinarians in diagnosing, performing tests, and other everyday tasks of a veterinary clinic. BLS estimates nearly 18,000 new jobs will be created in this field between 2014 and 2024, a 19% growth rate, and generally, only an associate degree is required.
Finding the Right Healthcare Training Institute for You
For nearly all of these careers, one of the first steps is finding the right training. Often, it's impossible to stop working for the full length of a program, so finding an affordable program with the right class schedule is critical.
If you're looking for options in the New Jersey area, consider the programs offered by AIMS.