The Top 16 Highest-Paid Allied Health Careers
May 24, 2016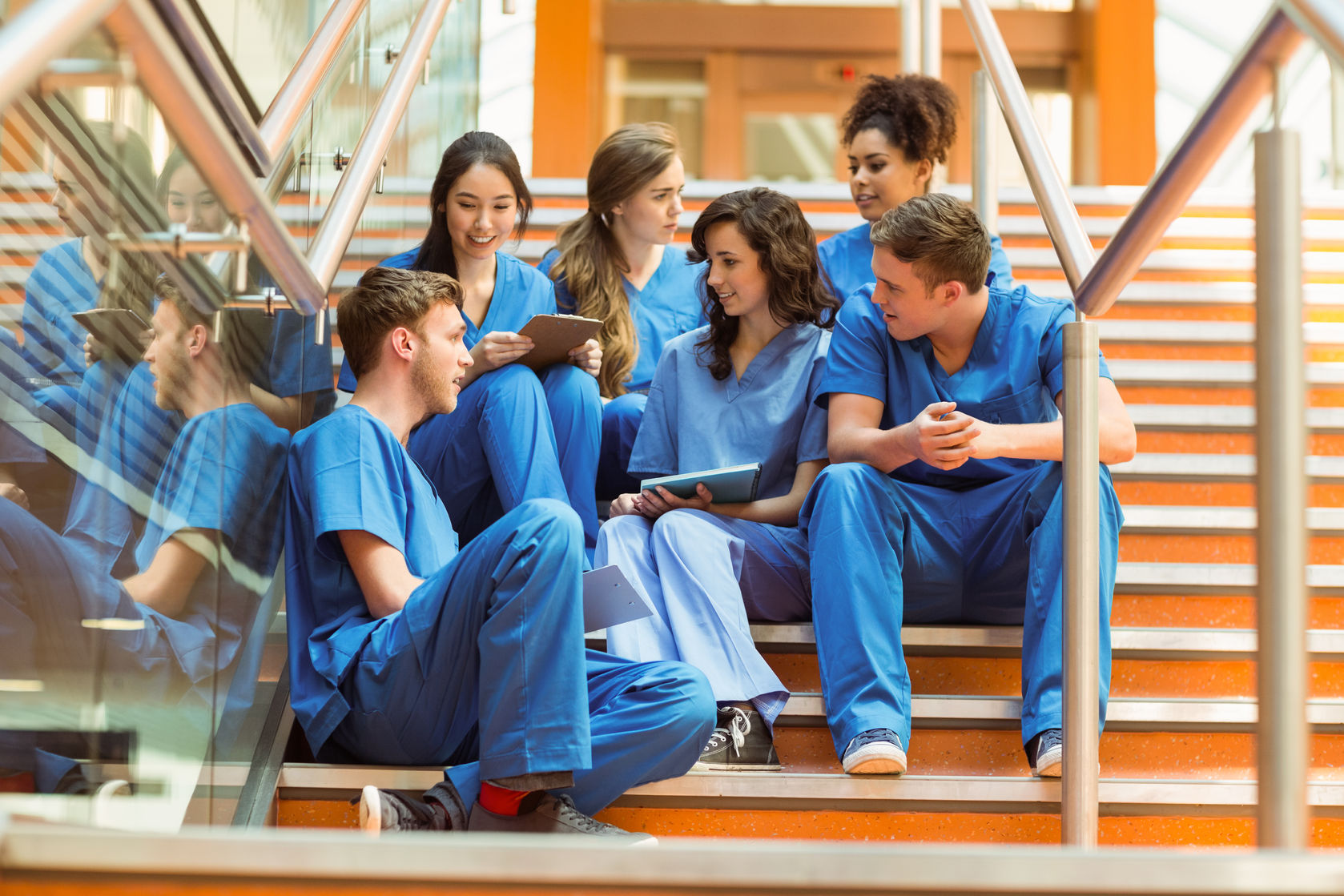 Right now, allied healthcare careers are among the best positions for employment opportunities, with even more jobs coming up on the horizon.
The Bureau of Labor Statistics (BLS) predicts that the "health care and social assistance sector and the professional and business services sector will account for almost half the projected job growth from 2010 to 2020." That's fantastic news for anyone considering allied health careers.
You can start by finding out which healthcare opportunities might be the best route for a long and happy career using the BLS data in this report, or you can skip ahead to the what some people consider most important: Money.
Our handy list of healthcare jobs below shows which jobs offer the highest allied health salary.

Allied Healthcare Salaries
For a good indication of what you can expect to earn in allied health professions, tools like Salary.com can help you find the highest paid jobs. We've saved you time by compiling the list for you.
Salary.com compiles data from figures that are reported directly from employees to ensure its accuracy. Let's find out from the workers, who do theses jobs every day, which employment opportunities get the biggest thumbs up for salary across the US.
These are the best allied health careers by hourly pay, starting with the lowest-paid job and working our way up to the big bucks:

1. Phlebotomists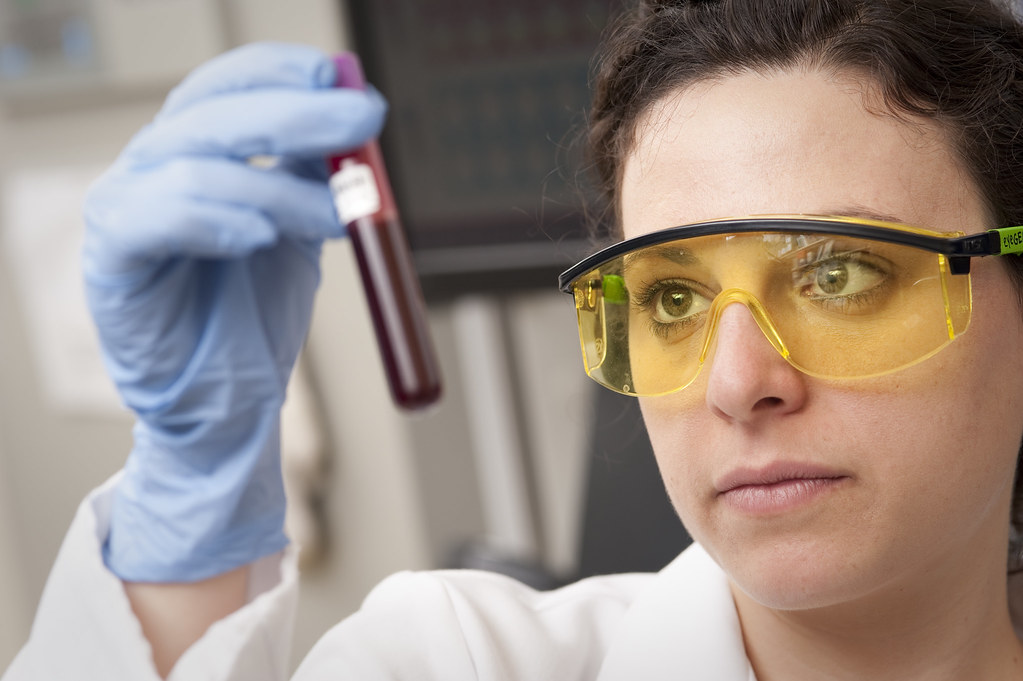 National Eye Institute / Flickr / CC BY
Working in the phlebotomy lab, phlebotomists draw blood for tests or transfusions. They handle blood donations and perform research. On the job, phlebotomists must be able to calm patients who find the process stressful or upsetting. It might not be the highest earner in our list, but employment rates have a healthy outlook and training can take as little as one month. The BLS predicts 25% growth in this job role between 2014-2024. Job security can be just as important as your hourly rate.
Hourly wage: $15
Monthly salary: $2,634
Median annual salary: $31,606

2. Medical Assistants (MA)
An MA performs clerical as well as clinical duties. They could be checking vital signs one moment and booking an appointment the next. This is a varied role for professionals who enjoy working across different areas, offering support to both doctors and patients.
Hourly wage: $16
Monthly salary: $2,730
Median annual salary: $32,757

3. Paramedics
Paramedics are also known as emergency medical technicians (EMTs). They respond to emergency calls and can find just about anything when they arrive on the scene. A calm outlook and a high level of competency is needed to perform such duties.
Lighter tasks include transferring patients to medical facilities, but emergency situations keep this occupation high in demand. From natural disasters and car accidents to increased levels of violent crime, having staff to perform this role is critical.
Hourly wage: $19
Monthly salary: $3,245
Median annual salary: $38,936

4. Surgical Technologists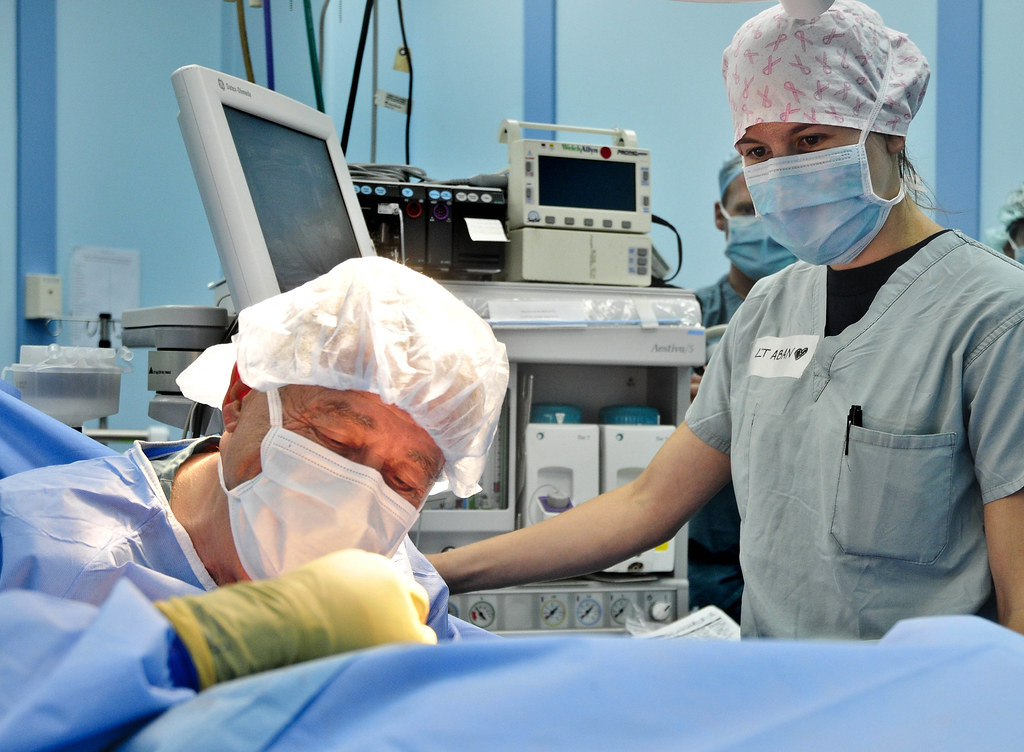 U.S. Pacific Fleet / Flickr / CC BY-NC
Also known as operating room technicians, surgical technologists prepare the operating room and equipment for surgery. They assist the patient, especially if the patient is anxious, and help the surgeon perform their duties. After attending a surgical technologist program, professionals often have a choice of roles, including direct employment with surgeons.
Hourly wage: $20
Monthly salary: $3,502
Median annual salary: $42,020

5. Athletic Trainers
Athletic trainers specialize in diagnosing, treating, and preventing muscle or bone injuries and illnesses. They can work just about anywhere, from schools and colleges, to hospitals or physicians' offices. Some athletic trainers prefer to be in a fitness center or to work for a professional sports team. Every pro needs a trainer, but injury affects people of all ages who interact with sports in any environment.
Hourly wage: $20
Monthly salary: $3,481
Median annual salary: $41,772

6. Massage Therapists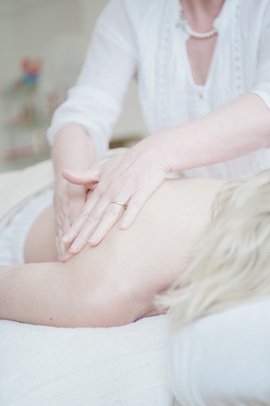 A massage therapist does more than relieve aching muscles. They can assist with circulation problems that negatively affect a patient in day to day life. Massage can help to heal injury or reduce stress. Massage techniques are used to bring comfort to patients with many different medical conditions.
Hourly wage: $23
Monthly salary: $3,914
Median annual salary: $46,967

7. Recreational Therapists
To support patients with their physical, social, and emotional well-being, recreational therapists introduce activities like music or arts and crafts into treatment. Patients could have a serious illness, disability, or an injury that affects every aspect of their life. Recreational therapy can offer relief.
Hourly wage: $25
Monthly salary: $4,269
Median annual salary: $51,228

8. Dietitians and Nutritionists
Food taken into the body is fundamental for conditions like diabetes, which is responsive to sugar. Many other people who are in poor health simply need advice on their diet to help improve their overall well-being. This is a varied role for anyone interested in healthy living.
Hourly wage: $27
Monthly salary: $4,741
Median annual salary: $56,890

9. Respiratory Therapists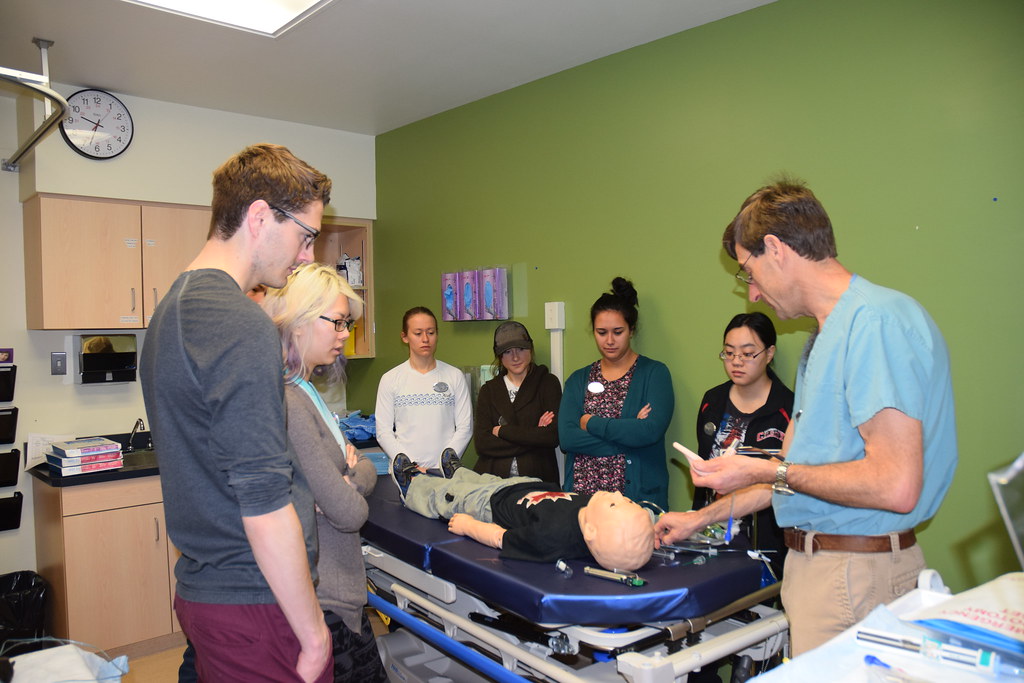 RPAP Communications / Flickr / CC BY-NC-ND
Patients of a respiratory therapist could be suffering with anything from asthma to emphysema – anything that gives them trouble breathing. Respiratory patients span all ages, from newborns and infants to the elderly.
Hourly wage: $30
Monthly salary: $5,215
Median annual salary: $62,581

10. Medical and Clinical Laboratory Technologists and Technicians
Medical technologists, or scientists, collect samples of bodily fluids, tissue, or other substances to perform tests for the diagnosis of medical problems. Samples are analyzed in the laboratory to deliver the results of the tests.
Hourly wage: $31
Monthly salary: $5,345
Median annual salary: $64,140

11. Dental Hygienists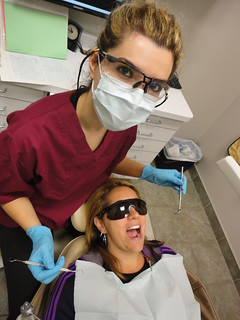 Roberrific / Flickr / CC BY-NC
As a hygienist, it's important to educate patients as well as treat them. Day-to-day activities involve assisting with dental treatments and checking for signs of disease.
However, long term, research suggests that dental health is linked to our general well-being, which makes this an interesting and potentially prosperous career choice.
Hourly wage: $33
Monthly salary: $5,668
Median annual salary: $68,011

12. Diagnostic Medical Sonographers
Sonographers are responsible for helping to diagnose medical conditions. They use sonography equipment to produce images that allow them to take a closer look at a problem. It's important they are able to operate the equipment effectively, but also that professional training is undertaken to help sonographers understand how to analyze the images they produce.
Hourly wage: $34
Monthly salary: $5,832
Median annual salary: $69,982

13. Orthotists and Prosthetists
In this role, practitioners could be dealing with patients who have lost limbs through illness or an accident. Alternatively, they may be designing a support structure for someone who struggles to stand. As well as fabricating these devices, orthotists and prosthetists will also fit them for the patient.
Hourly wage: $35
Monthly salary: $6,028
Median annual salary: $72,336

14. Audiologists
bundesinnung_ha / Flickr / CC BY-SA
An audiologist will help a patient who has a problem with their hearing. However, our hearing also affects our balance, so any difficulty in this area will also require treatment in audiology. Specific problems with hearing loss often affects the elderly, and since people are living longer than ever before, there's no sign that roles in this particular choice of occupation will fade away.
Hourly wage: $36
Monthly salary: $6,316
Median annual salary: $75,794

15. Physical Therapists
When patients have a chronic illness, condition, or injury, this often comes with a great deal of pain. A physical therapist will assist a patient with movement and pain management. The BLS predicts a whopping 40% increase in employment opportunities for physical therapists by 2024. This is based on the fact that we have more elderly patients and greater numbers of people suffering from chronic conditions like diabetes and obesity.
Hourly wage: $38
Monthly salary: $6,629
Median annual salary: $79,551

16. Occupational Therapists
When patients have difficulty doing everyday things that matter to them, an occupational therapist supports them. Patients may have been born with a condition or had an accident later in life, but these therapists support people of all ages to help them find independence.
Hourly wage: $39
Monthly salary: $6,730
Median annual salary: $80,756
Bear in mind that during your career search you might find that salaries listed for the same position vary – this is normal. The practice location, job responsibilities, and your experience will all impact the offer. Still, it helps to consider the average for a heads-up.

Salary Bonus Can Count
Many of these jobs come with a bonus in addition to the regular salary. If you can find a role with an organization that offers a generous bonus structure, this can make a real difference to some occupations.
Audiology becomes even more attractive, for example: The average audiology salary with a bonus included results in a $946 increase per year. Orthotists and prosthetists enjoy an average of $518 more in their annual pay check if a bonus is paid.
Although all of these 16 roles are well-paid, be sure to check the small print on your job offer for any nice surprises.

Fastest Growing Allied Health Careers
Now that you're wise on salary and benefits, which are the most popular careers that offer the greatest opportunity for development, as well as a competitive salary?
We've got that covered too: check out the Top 8 Allied Health Careers According to Uncle Sam.